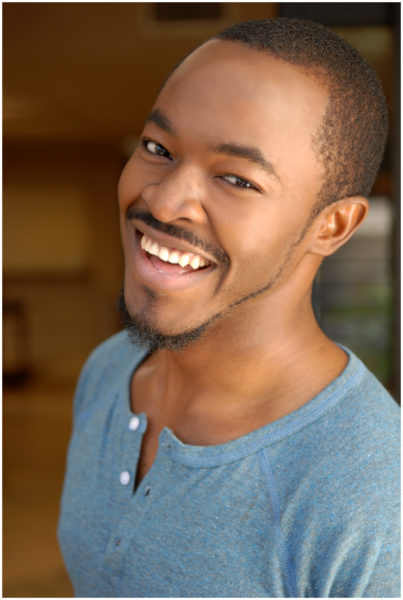 Okechukwu Ukeje, or O.C, as he is fondly called, is an extraordinary talent. With a unique combination of good looks, an acting prowess and a great voice, he has set himself apart as a performing artiste to reckon with. Many would trace the start of his acting career to when he won the Amstel Malta Box Office(AMBO) Reality TV Show in 2006 after which he went on to star in his first movie, 'White Waters'. But 30 year-old O.C has been acting long before that. He is well known for stage plays and was a member of the acting group Rhythm of the Blackman. For his role in White Waters, he won the award for the Best Upcoming Actor in the African Movie Academy Awards (AMAA), 2008. His role in his latest movie, 'Two Brides And A Baby' is also getting great reviews. O.C is a lover of music and has recorded a few, well accepted songs. He takes Adeola Adeyemo on a journey through his acting career in this exclusive and interesting interview.
You're looking quite different from the O.C I remember watching on AMBO house some years ago. There's something different about you…
As far as facial hair growth, yes, I know I'm looking different and I've been having this look for near 8 months because for every project I seem to have been doing, people are saying, 'leave it, grow it out'. Presently I'm carrying it for the Half Of A Yellow Sun movie because I have a small role in it and they want me to look this way, otherwise I really want to cut it and look more decent.
Journey to the Big Screen
Wow, it's great that you're going to be in that movie too, but we'd come back to that later. It's been six years since you started acting on screen. How has the journey been?
It has been interesting, difficult, a serious roller coaster. When I won, initially people were like 'oh wow!' and then I got money and a brand new car and people recognize you, it's all good. But when you sit at home for a contract that doesn't allow you do anything for one year and then you finish on that contract and your eyes open to the real world on how Nollywood doesn't automatically accept you and you have to try and prove yourself, then you begin to see the reality of it. But now, I'm beginning to enjoy bits and pieces of it so it's getting better now.
Was it tough, trying to prove to movie producers and directors that you could fit well into the industry?
I have to be honest, it was really, really tough. Reality TV shows are good concepts here in Nigeria but I think the part the organizers have to work on is how they incorporate whoever wins into the industry at large. We just win and we think that yes, the world is going to bow at our feet, but then we realize that it really doesn't work like that.
Who were the people that gave you notable support at the early stages of your career?
Stella Damasus introduced me to about three-quarters of the people I know in the industry. Joke Silva has also been a pillar of support. Ibiwanyi Mba-Uzoukwu also. She is not in the industry but she introduced me to a lot of people. And Peace Anyiam-Osigwe as well.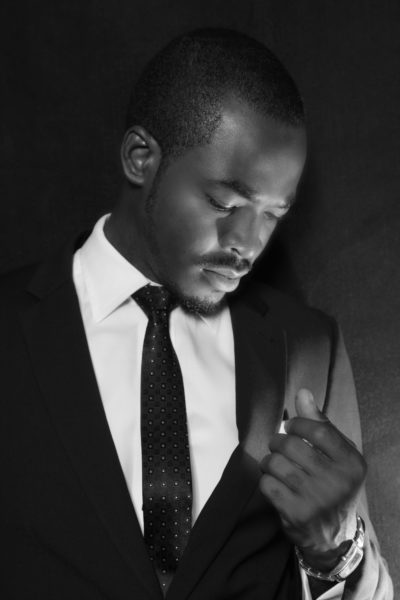 Before AMBO 2
How did you start off doing stage plays?
I started off with the fellowship I was in on campus but after we staged a play at the Muson Center, a bigger organization called 'Rhythm of the Black Man' saw what I was doing and they asked if I wanted to play a small role for one African-American play they were working on. So I joined the group and we did stage plays all around Lagos, Abuja, Port-Harcourt for four years.
You did all this as an undergraduate?
Yes. I was studying Marine Sciences at University of Lagos and I was also trying to keep my grades up as well because for me it was important for people not to think that I wasn't doing well in school. My first acting gig was a stage play in 2001 and I did stage plays from 2001 to 2005 before AMBO came up.
So you had some acting experience before getting into the AMBO Reality TV Show. This must have given you an edge…
Yes I had some experience when I entered AMBO house even though there is a difference between acting for stage and acting for screen. The good thing is I watch a lot of foreign material so I kinda had an idea of what it would be. But until I started getting some training from people, I just went there with the stage experience that I had and it was better than nothing.
When exactly did you start thinking or desiring to act professionally?
In my third year in the University, I knew that I wanted to do this for the rest of my life and this was in 2003. Things were really picking up and it was just easy for me to be able to act and do it effortlessly.
New Projects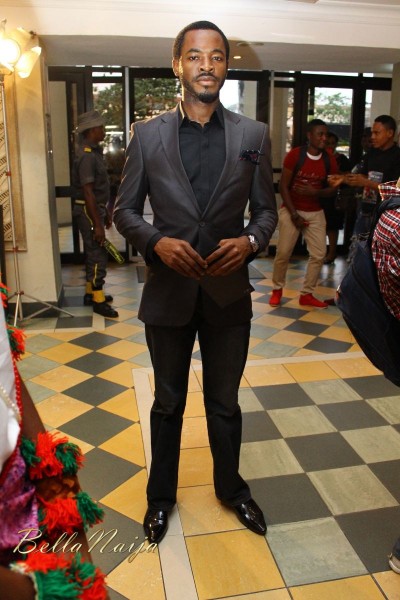 Let's get back to the movie adaptation of 'Half Of A Yellow Sun'. Are you excited about it?
I'm super excited about it.
Whose role would you be playing?
I was really hoping that I'd get to play the role of Ugwu and I auditioned for the character as well but when I saw the final list and who the director was interested in working with, I could understand his point of view. Ugwu came in as a young dude and later grew up. But I'd be playing the role of Aniekwena, Odenigbo's cousin.
Aniekwena? I've read the book but I don't really recall that character…
He is Odenigbo's cousin who when they were leaving their village during the war, tried along with Odenigbo to convince Mama to leave for a safer place. He was going somewhere and Odenigbo was also going somewhere else and was begging Mama to enter the car.
OK, I remember his character now. Can you tell me more about the movie?
The screenplay is a bit different from the book. Most of the book was written from Ugwu's point of view, but the screenplay is written from a different point of view. The scene that I get to play would be with Chiwetel Ejiofor and Thandie Newton. It's a small role, a speaking extra, but at the end of the day it's crucial enough to be able to get me noticed. It's a good project to be in.
So when would you start shooting and where would it be?
We were supposed to have started shooting this week but it has been delayed to later on this month. We are shooting in Calabar, in Tinapa actually.
You've featured in only two commercially released movies since 2006 – 'White Waters' & 'Two Brides And A Baby'. I kinda expected to have seen you in more movies by now…
Actually I've acted in 10 others apart from these two. I know for some of them, they are ready to be released but I guess they are figuring out premiere dates and distribution details which is important. I'm sure that at least five of them are going to be out this year.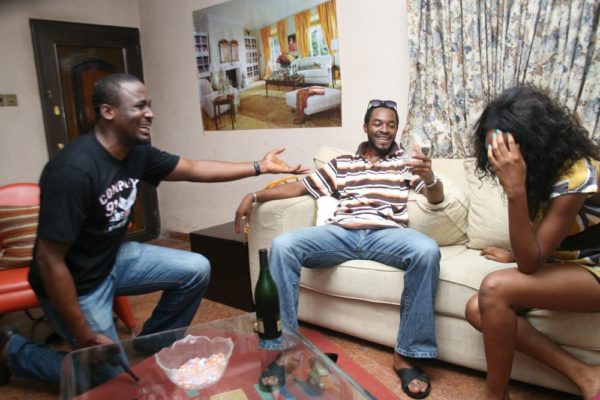 But despite only two movies, you seem to be everywhere. You've been a regular face at social events…
I guess I just attended the right events, fraternized with the right people which generally is the most important thing.
Among these yet to be released movies, tell me about one you are really anticipating…
Hood Rush. It's a musical. I was a little skeptical about it because musical is a hard thing to achieve here in Nigeria but when they gave me the CD to listen to the music, I was really surprised. It has myself, Bimbo Akintola, Chelsea Eze, Gabriel Afolayan. The story is about two brothers who are trying to get their music out there.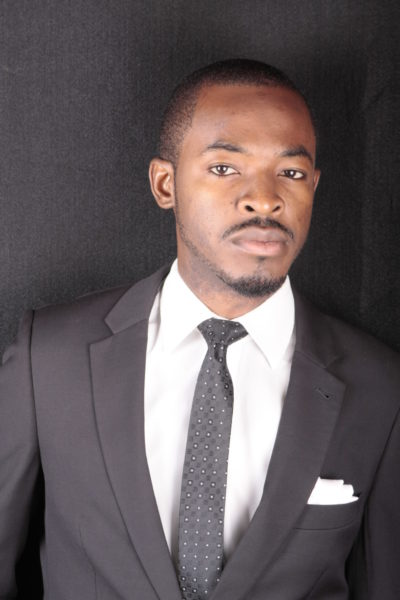 Expectations, Interests, Style & Romance
You launched your career on a platform that only few people have access to. Do you think you would have been this successful in acting if you hadn't won the AMBO competition?
That is a question I have asked myself before and I'd be honest with you, I don't know. The reason why I say that is because of the way the industry is here in Nigeria. I know that winning a Reality show did a lot for me and I thank God. But without it, I may still have been scratching the surface. It could have been anything but let's just say that I'm grateful that it happened.
Not everyone who has won a Reality TV show has lived up to the expectations of people who watched them keenly during the competition. What do you think is responsible for this?
I think that I have a very unique and specific design to my own life and I'm glad that it was the route that I decided to take. I guess that for some people, when they were getting into Reality shows, they did not have the bigger picture in mind, but I did. I guess for some other people, it was just about fame. And for some, persevering and determining to go through was not for them. And then for some, it was just a flash in the pan. Trust me, I would not knock down anyone who has attempted because Nigeria is difficult as it is.
What kind of role do you dream of playing in a movie?
I'd really like to play the role of an extremist. I'd also like to probably try a Schizophrenic to see if it's something that I can push. I'd like to try some really edgy stuff outside the usual drama that we have, maybe a really edgy action film. And we are getting to the point where it's possible.
Aside from acting, what other interests do you have?
I host events, weddings, corporate events. By extension, I'm very interested in TV, Broadcast. I really hope to be able to float my own TV show in the near future and these are shows that I've started designing with partners. I have a large interest for hospitality business and a line of T-shirts which I have developed some designs and hopefully have some samples done before the end of this month. And of course, I have a huge interest in music.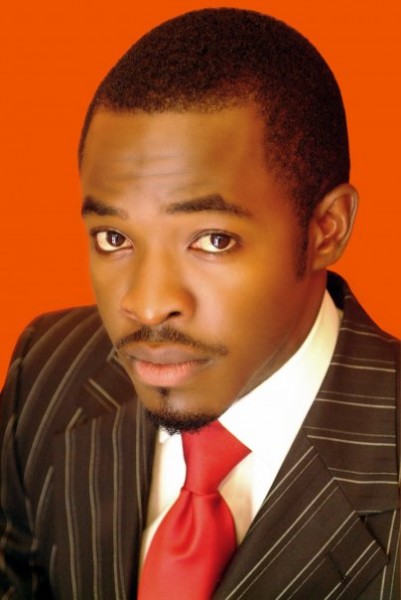 I remember hearing you sing at an event in Unilag just after you won the AMBO competition and I was quite impressed. How did you get into music?
I joined a music team in the University. I was also the only singing member of a rap group and we used to go to churches, get invited to gigs and stuff like that. Most of the people who went to University of Lagos with me still ask about my music. What I'm looking forward to doing now is to concentrate on my acting and then from that, I'm able to open up a market for my music. I'm a general R&B, soul-type singer.
You've acted with a lot of big names in Nollywood. Which actor/actress do you admire the most?
I admire Aunty Joke (Joke Silva) the most. I remember during my first flick, we had different interpretations for the character I was supposed to be playing and were looking for the best. When we were driving from Abuja to Nasarawa, she picked up her phone to call a Doctor friend of hers and she was on the phone for thirty minutes, doing research for my own character. That was simply amazing.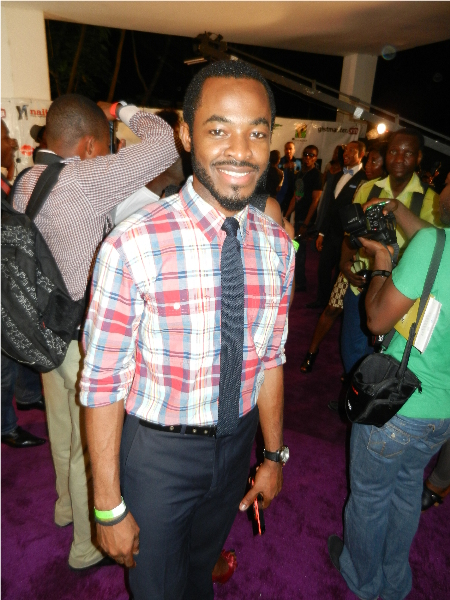 Let's talk about your style. How do you manage to make public appearances always looking well put together?
I look at my slim wardrobe and figure what combination would work, especially depending on the kind of event I'm going to. As much as I know fashion is evolving, there are some things I would never try. I'm a boot-cut type wearing individual when it comes to jeans. I'd probably be dead when I would be wearing skinny jeans. But generally, I just mix match, figure what works, look at the mirror, ask a couple of people what they think and I'm good to go.
What are your favourite fashion pieces?
Skinny ties, belts and generally accessories. When you have accessories you can have different combinations.
What is the toughest decision you've ever had to make?
Following the career path that I am following right now as against working a 9 to 5 in any where that I could have chosen to.
If you could be the President of Nigeria for one day, what would you do with the authority?
I would put all my resources to making sure that the 'I's are dotted and the 't's are crossed to ensure that there is constant electricity in Nigeria.
Have you ever been approached by a lady for an affair or a relationship?
I guess maybe because I started early, I started getting approaches early. One or two of the early ones were very surprising. I was like 'wow, they are toasting me sha'. Most times I say that 'well, maybe we can start up with friendship first'. Somehow, I've maintained friendship with all of them till date.
How about 'The One'. What is the most romantic thing your girlfriend has done for you?
That would be when she showed up at my door unexpectedly, a few days before my birthday. She lives in the UK and she had been talking about what kind of gift I would like and I tried to tell her it wasn't necessary. I was sitting right here in my living room talking with my flatmate and one of my female friends called to ask if I was home that she wanted to charge her phone. Some minutes later, she walked in with my girlfriend. That was super romantic.
That is really sweet. Tell me more about her…
She is a theater trained person, lives in the UK but visits Nigeria as often as she can. She is Nigerian. We've been dating for close to two years now.
It's nice that you get to see each other often but if she's in the UK and you're in Nigeria, where did you meet?
We met on Facebook actually.
How Sweet!
Kel ft. M.I. & O.C Ukeje – Love


O.C Ukeje's Showreel

O.C Ukeje in a Stage Play – Mystery

O.C Ukeje & Kemi Lala performing at Open Mic Theatre 2