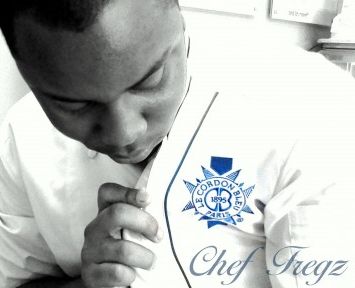 It has been an incredibly busy week for me and I realize that I've been eating just as much as I've been working. There was some excessive jollof rice, a few extra scoops at ice-cream Factory and way too much tasting for my event so I admit shamefully that I quite over did it. Now if you are like me battling this "eating right/losing weight" thing, the struggle to eat right and eat what is filling is hard and I know. Pigging out over the weekend even increases the guilt. Maybe in your case you had a bit too much Veuve, Hennessy, Beer, Vodka or Alomo and it seems like the hangover is going to linger till next year.
Whatever our consumption sins…I think we should aim to "detox". Now please note I'm stepping off my extra self-righteous horse as I say "detox". I am not the best health nutritionist or dietician but I'm trying to say we should learn to balance things out. We have to be conscious of what we eat and how we treat our bodies.
So for this post I have decided to talk about salads and I'm particularly interested in two types of salad.
The first is a Smoked Salmon Salad.Now this salad is a bit pricey because smoked salmon in all its luxurious goodness is a little pricey but hey, every once in a while I recommend that you give yourself a treat. So for this salad you would need the following:
Romaine lettuce or any lettuce you can find
A bunch of red radish, sliced into rounds
One green apple
One small white onion sliced thinly
Capers or Gherkins (pickled cucumbers)
Mushrooms cleaned and sliced
Firm tomatoes cut into small chunks
A ripe avocado
Salt
Freshly ground black pepper
Smoked salmon (in any quantity you desire)
5 teaspoons reduced fat cream cheese
Italian Salad Dressing
How To
Slice or tear up the lettuce leaves leaving the small heart leaves to garnish at the end. Slice the apples thinly and cut into a "julienne"(match-stick-like strips) strips. Take some of the pickle juice from the capers or gherkins and toss the apples in it. This would stop it from oxidizing (going brown). Do the same for the avocado if you sliced it a bit earlier. In a bowl or plate, layer the lettuce, sprinkle over the apples, radish, mushrooms, capers, onions and the tomatoes. Sprinkle a little salt and black pepper and toss slightly. At the corners place the little hearts leaves to shoot out and roll the smoked salmon in no particular order. Then spread a teaspoon of cream cheese on top. At the very top place the avocado you have carefully peeled, stoned and sliced quite thinly and serve with the dressing by the side. Serve with some toasted brown bread if you like and in place of butter, try a flavoured olive oil. You may also choose to toss the salad in some of the Italian dressing but only do this only when you are serving immediately.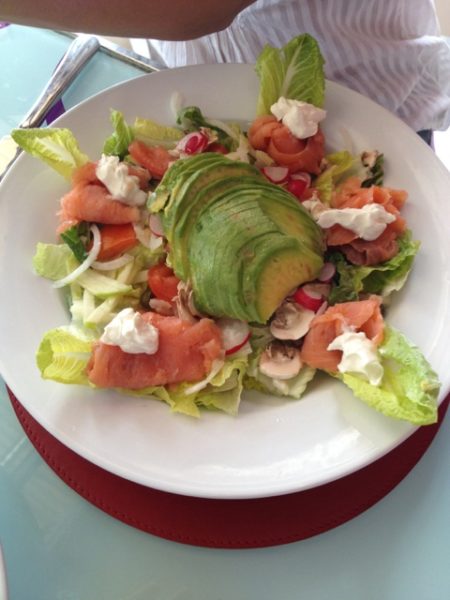 The next salad I want to show you how to make is the Grilled Chicken Salad. The "how to" of this is very simple and I'll do a quick run through of what to do.
First, marinate the chicken breast in garlic in mustard, black pepper and olive oil with a little sprinkle of salt. Sear the strips of chicken in a hot pan. Leave it to rest for 5 minutes on the salad leaves and when I say salad leaves I mean a mix of purple spinach leaves, lettuce, shaved beetroot, shaved zucchini (marrow) and carrot strips.
Serve with a light honey dijon-mustard dressing and you're good to go.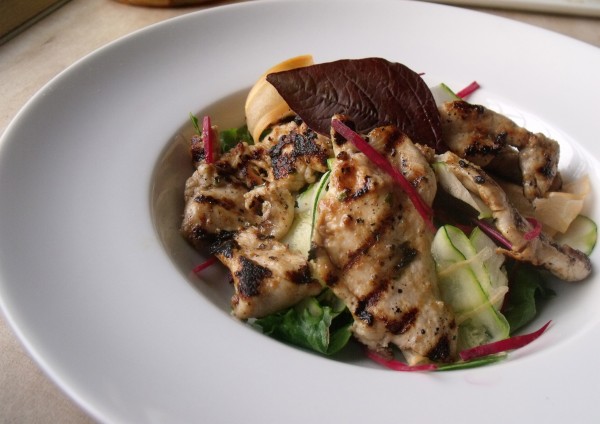 Both salads are amazing and I know because it's salad you may be tempted to say "bleh" but trust me on this, they really and truly rock. Avocados have high fiber content and the chicken breasts are lean white meat high in protein and low in fat, so you have two good reasons to try either of these salads. Now you can use any type of dressing you want but it is important that you steer off the creams and heavy stuff as it sort of defeats the purpose (Waving my Weight Watchers Club Badge). You can try the balsamic vinaigrette and Greek dressing. Water with a slice of lime or lemon with ice would be best with the salads to relish the crisp flavours of the leaves and dressing. However if you must have something sweet you could sweeten some TwiningsTM flavoured tea with honey or brown sugar top with ice and lemon.
You should try this at home this weekend. Enjoy something different. If you attempt these salads… please feel free to change the presentation and style of whatever salad you attempt. Send the pictures to features(at)bellanaija(dot)com You never know you may win a prize.
So this is to eating on lighter note this weekend
CIAO!
_____________________________________________________________________________________________
Chef Fregz loves to cook! He is a graduate of Le Cordon Bleu Paris Culinary Arts School in France and hosts monthly "Chef Fregz Specials" where he whips up a yummy menu with a different theme each time then everyone enjoys a taste.
He also caters special events and private dinners. To find out more, visithttp://theskinnychefthatcould.wordpress.com/