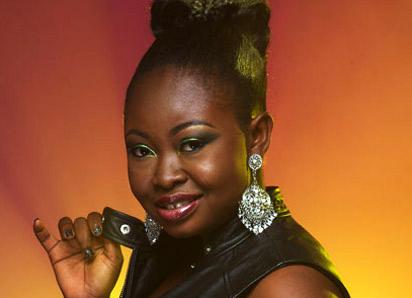 21 year-old Monica Ogah won the coveted title as winner of one of the biggest music Reality TV show in Nigeria, Project Fame West Africa in December 2011 to the delight of thousands of fans who watched her progress on the show.
While in the Project Fame Academy, she thrilled her fans week after week with her powerful voice and great performances, making her one of the favourite contestants.
She has always been a lover of music and had her eyes set on winning the Project Fame title long before she actually did. She auditioned for the show in 2009 but didn't get a chance to participate and later came back two years later to clinch the number one spot.
Now working on her debut album, Monica is set to show the world that she is not just a Reality TV show winner, but a music artiste, a star and someone who has come to stay. With three singles already out – Below, Tomorrow and I Wish Say, she has already started getting good reviews for her self-composed songs.
She speaks with Adeola Adeyemo in this exclusive interview about her journey to the Project Fame Academy, her time on the show, her winning moment and facing the challenges of the music industry.
Monica is a rising star, someone who is very confident of herself and a lover of music. It is easy to notice this after spending a few minutes chatting with her. It was always a delight listening to her powerful voice and watching her exhilarating performances while she was a contestant in the Reality TV show. Months after winning, Monica is still glowing and is ready to take on the world.
Hi Monica, it's so good to see you. How are you doing?
Fine, thank you. I'm OK.
It's been six months since you won the Project Fame West Africa Reality TV Show. How has the journey into your music career been since then?
It's not been easy but I'm actually putting in my best to get there. I'm still trying to fit in.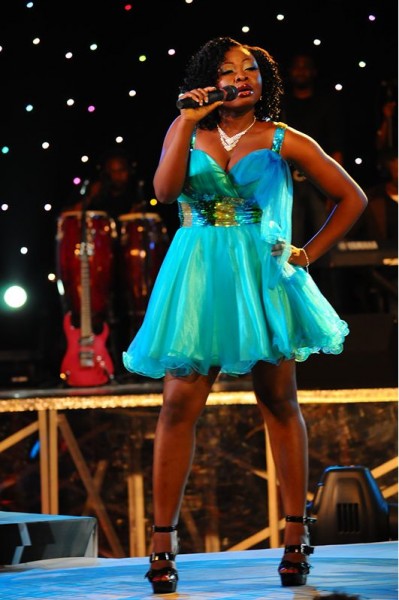 Recalling the Before & After Moments of Project Fame
Take me back to the beginning of your journey. How did you get into the Project Fame Academy?
I can't remember the year I heard of Project Fame but I went for the auditions in 2009. I was actually picked but I wasn't called back so I forgot about it and didn't apply the next year but last year I was in school and I said, let me just try again and see what is going to come out. Out of about 4,000 people, I was the last to be auditioned in Abuja and I was auditioned three times because I didn't really convince the judges at first. One of them said I was tense and told me to go out and get some air which I did. On the day of the audition, my purse was stolen and everything I had, my transport fare was gone. I was almost discouraged, I wanted to go back home but at the end of the day I did it and this is the outcome.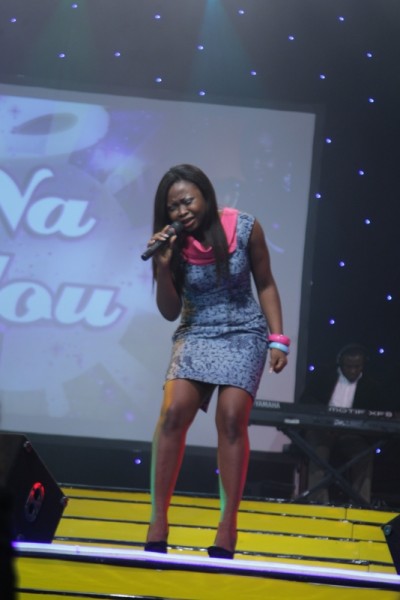 Tell me about your stay in the Project Fame Academy. What is the most valuable lesson you learnt?
I learnt a lot, I can't really place my hand on one thing because everything is important. I learnt to be myself, to be confident in what I do and also to enjoy what I do.
I understand your contract demands that you release your debut album within one year from the time you win. Am I right?
My album has to be out before the end of the next season of Project Fame.
So, does that mean you are under some pressure to complete the album?
Not really. When something runs in your blood, you don't really take it as work. I'm not really under pressure but I'm working according to the timing so it's not really pressure.
You must be recording a number of songs at the moment. How have you been dealing with the demands of your album?
I've really been working, it's not been easy. I live on the Island and most of my recordings are on the Mainland. Before now, I wasn't really good with driving but right now I drive myself so it's a bit stressful. It's a whole new business.
Do you write all your songs and how far have you gone with your album?
I'm almost done with an album right now. I write my songs and I work with good producers that help in one way or the other too.
Stepping into the Nigerian music industry for the first time must be a bit challenging. How are you finding the music industry?
No matter the challenge, I think God will give me the strength to face it. We have good people in the industry already and if you want to be on top, you need to work extra hard. That is what my Manager keeps telling me. He tells me to focus and work and I'll get there so that is what I'm doing right now.
Who is your Manager?
I'm being managed by Illbliss.
What were your expectations when you went in for the show? Was it to win or just to have fun?
Whatever I put my hands in, I want to be the best or one of the best. So when I was coming in, I had my mind prepared for whatever was going to come my way, I was ready to take it. I was there to win the competition, that was my mindset, and that was where my head was till the end of the show.
Didn't you have any low moments on the show, anytime you felt you weren't actually going to get what you desired?
I was the only one that never went on probation from the beginning till the end of the show.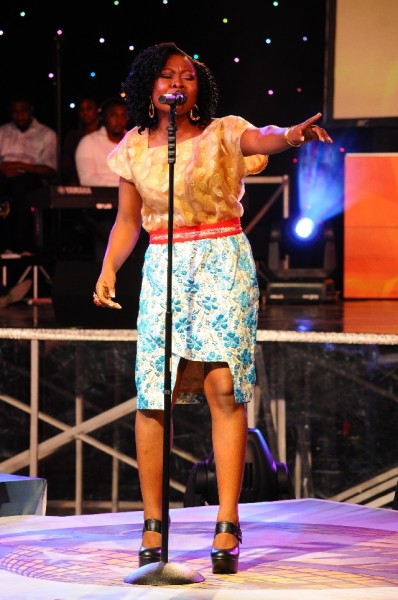 That must have been very reassuring. You've already released three singles. How has the response been?
Thank God people are actually responding to it. It won't be easy because we have other great songs out there but it's been good so far.
Which artistes and producers are you working with on your debut album?
I've worked with several producers like TY Mix, J Sleek, Silver Spoon, Wizboy. I'd be collaborating with Wizboy too and there'd be more to come.
What message are you trying to pass across with your debut album? What would be the theme of the album?
I've not really concluded on what I'm going to title the album yet but I'm sure that when you see it and you listen to the album, you will like it. I'm trying to pass a message across not to Nigerians alone but across the world. I want to be inspiring. As much as I love to have fun sometimes, I also want to pass messages across to the people.
Getting More Personal
Tell me more about you now. Where did you grow up and what is your educational background?
I grew up mostly in Benue state. I also stayed in Abuja for a while. I was in School of Nursing at Benue State University. I had already spent about a year and I was supposed to write my exams before I came for Project Fame. Right now, I've missed out on a lot and I don't think I can go back. I've written JAMB again and I applied to study Computer Science at University of Lagos because I am kinda based in Lagos now.
When did you discover your love for music?
I've been singing since when I knew myself to be Monica. I grew up singing actually and I think what really inspired me was my Mum. She's the choir mistress in my church and I have four cousins that also sing. It also runs in the family.
Is Monica in a relationship right now?
I'd love to keep it personal for now.
For someone who just achieved something really great, you must have even more admirers at the moment. Do you have more guys taking interest in you now?
Sure, yes. But it's normal.
What qualities would endear you to any guy?
As long as he respects me as a woman and respects my opinion. I won't say I want a nice guy because some nice guys could turn out to be bad.
I want you to compare what your life was like before you won Project Fame and what it is like right now. What are the things that you used to do before that you don't do anymore?
The first thing is that I've changed location and I can't see my friends anymore. My friends are in Benue state. I haven't really made friends in Lagos yet. I do have cousins and family friends but I don't really know places in Lagos so I can't go to their houses. Also I don't get to walk around the streets like I used to. I don't get to wear my slippers and walk on the street and just be cool with it.
On the flip side, what privileges do you have now that you didn't have before?
This platform has given me some access to talk to some certain people, mingle with them. I had the dream that I was going to meet them someday but I wasn't thinking it was going to be so soon.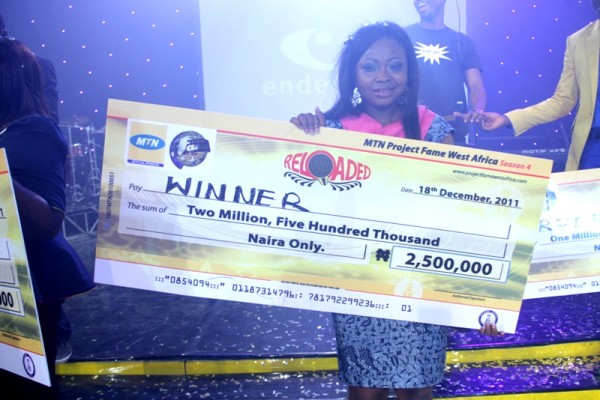 You won N2.5million as one of your prizes? How have you used the money so far and what do you intend to do with it?
It's just to further my career. I really don't want to come and create an impression and just die down. I want to grow up, get to know more things, so I'm going to invest it in my career because I know it will pay me later on.
Finding Her Feet
Singing other people's songs is quite different from composing and singing your own song. Most of the songs you sang on the show were already hits so it was easy to impress with your own rendition of the songs. Now you have a whole new different game to tackle. How do you intend to prove yourself?
It's actually very different. It's got to be a new style. This is when the real me is actually beginning to come out. But I have made up my mind to keep pushing and I won't stop till I get to where I'm going to.
Things must be quite different for you now with people watching what you wear, what you say, what you do; is it awkward now being under the spotlight? 
I love to live a free life. It's not like I'm going to go out there to misbehave. I've always been like this, even before I came to the spotlight. Wherever I go to, I am myself. Its something that I don't really enjoy but it has to happen. I'm now a public figure so I have to watch what I do, what I say, what I wear, and all that. Sometimes people tell me "you can't wear that" and I'd be like "are you kidding me? I've been dressing like this since God knows when". It's a whole new game and I have to learn to get used to it.
Which international artiste would you love to have a music collaboration with?
I'd love to sing with Brandy. This is somebody who I personally love her style and she has really imparted me in so many ways.
What was your most memorable performance on the Project Fame Show
I have three – Alicia Keys Falling, Patra Wakaman, and 2Face Only Me
I really loved your performance of the song 'Only Me'. I can't forget that in a hurry. Are you going to make that song come alive once more in your debut album?
I've been given the go ahead to remix the song which I would and it would soon be out.
That would be great. Will you have 2Face on the track with you?
We are pushing for that, we hope that I would do the song with 2Face but if it doesn't work out that way, I would have to do it alone because I've gotten the rights and we've signed it.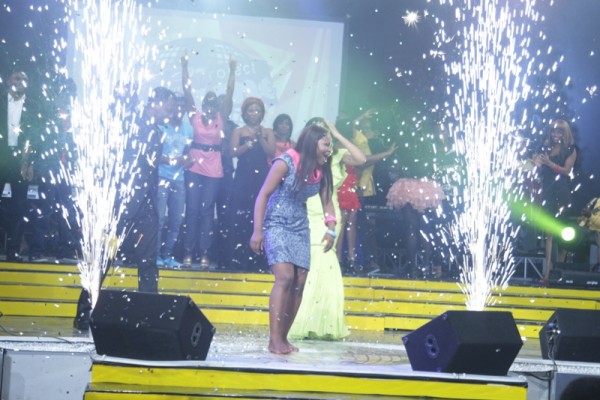 Your winning moment was spectacular. You threw off your shoes, shed tears of joy; I could really feel your emotions through my TV screen. Tell me about that moment.
Let me be truthful, when I was standing there, my shoes were actually killing me. They gave me the highest heels that day. In my mind I was saying 'please just call these names, these shoes are killing me'. So as soon as they said it was me, I just had to remove the shoes. I wanted to enjoy the moment so I remove what was paining me and kept it aside so that I could enjoy myself.
I was honored to be called the winner because there were great singers there too. I respect all of them and I want to use this platform to also say that they were all good competitors. It wasn't an easy win. Maybe just something little made me win but I enjoyed the moment.
It was great chatting with Monica and on behalf of Bellanaija.com, we wish her the very best.
Monica Performs 2Face 'Only Me'

Monica Performs P-Square's 'Do Me'
Monica Ogah – Below
[audio: https://www.bellanaija.com/wp-content/uploads/2012/05/Below-Master.mp3]
Download
Monica Ogah – Tomorrow
[audio: https://www.bellanaija.com/wp-content/uploads/2012/05/tomorrow-mixed-radio.mp3]
Download
Monica Ogah – I Wish Say
[audio: https://www.bellanaija.com/wp-content/uploads/2012/05/I-Wish-Sey-Master.mp3]
Download