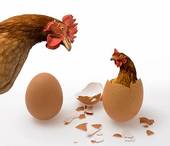 I have a niggling head ache and it's not even noon yet.
No, this isn't about the name change of my alma mata because our issues run deeper than the name change and it is not enough to set off this ringing in my head. The labs have obsolete equipment, the libraries don't have enough books but hey let's ignore all that and skip right ahead to a name change!  We don't have money for new library books but surely it wont cost a thing to carry out an entire re-branding of the institution. No, the issues with my old school are not my problem.  I've managed to narrow down the source of my headache to Nigerian agencies and their workforce.  Perhaps I should have titled this post "Work Ethics and The Nigerian People" but then my issues go far deeper than that.
In the course of my professional life, I've had to deal with staff of government agencies both in Lagos and in Abuja and one common thread runs through most of these agencies. "Zero Work Ethics"
I'm not sure what irks me more when I get to an office in Alausa but  it's a cross between the fact that half of the tables are unoccupied because the staff have gone off on a frolick or the fact that the ones who are on their seats are wearing flip flops, either eating yam and palm oil or selling aso-ebi at their desks. When you walk into the office, it is business as usual. There's no sense of urgency or a particular desire to work so whatever getting your file or the stamp of approval you've come for becomes a herculean task. It is akin to attempting to cross the Red Sea without the staff of Moses to help with the crossing( the staff in this case being The Long Leg of Knowing Somebody Up There).  It is even worse if you go on a Friday where every one all of a sudden becomes a muslim and the offices are cleared out by 12.45. Everybody has conveniently gone to the mosque. If you are lucky, some of them may stroll back around 3pm, if you're not, then that's it for the day. You have to come back the following week.
This is NOT news to anybody who has any business to do with any government agency but the part that gets me the most is that the people in these offices are you and me. They are our friends in church. We stand together to lift Nigeria out of the clutches of corrupt and oppressive rulers. They are our friends at the gym, who we complain to about the fact that the "government" is doing nothing about Boko Haram. They are our friends who we invite for 3-day long  week day parties and they tell us not to worry.. against all odds they'll attend our events.
Can we take a minute to think about this every time we grumble about the fact that NEPA doesn't work, or the fact that we can not be guaranteed of an effectively functioning conveyor belt.  Can we stop to consider that it is the collection of hard working ants that make a colony work productively and effectively. Are you doing your best at your job or are you slowly hoping that the ticking of the clock would hurriedly bring the 17th hour so that you can go home? Are you doing that which you should be doing and doing it diligently? Or, are you hoping that Mrs X will go on maternity leave so that you would quickly fall into the position for that training in South Africa that comes with estacode?
Sometimes we're quick to blame "The Government"  for all our woes but this is not completely true – our problems run deeper and we really ought to stop putting the cart before the horse. And, I mean this in every facet of our society. If you work in customer care, be polite and courteous. If you are a trader/ business person get to your stall/office on time and be diligent in your work. We need to get our priorities right and fix our individual values; because then and only then would we be taking a step in the right direction. Maybe then, we can get this elusive change we keep making tee-shirts about! Maybe then, we can finally get the kind of Nigeria we keep singing about.
Maybe then, we can finally start heading in the right direction. Let's figure out what our priorities are and FIX UP!