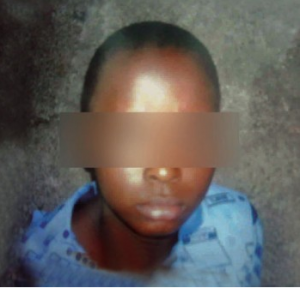 There are several adverse consequences of child sexual abuse; several reasons why parents, guardians, the family and the society must protect young children from the scourge.
Studies have shown that children who are abused sexually can suffer a range of psychological and behavioral problems, from mild to severe, in both the short and long term. These problems typically include depression, anxiety, guilt, fear, sexual dysfunction, withdrawal, and acting out. Depending on the severity of the incident, victims of sexual abuse may also develop fear and anxiety regarding the opposite sex or sexual issues and may display inappropriate sexual behavior. However, the strongest indication that a child has been sexually abused is inappropriate sexual knowledge, sexual interest, and sexual acting out by that child.
The story of a 10-year old girl, a victim of sexual abuse who revealed recently that she cannot do without having sex with men daily is both sad and shocking.
She was sexually abused at the age of 7 by an old man who was her neighbour at Mile 12, Lagos State. The man whom she called Baba lived with her Aunt in the same compound.
The Primary Two pupil confessed that if she did not see any man to have sex with her in her area, she would go to a popular under bridge at Mile 12 Lagos and beg for sex from touts.
She came from Enugu state to live with her aunt in Lagos after the death of her father. She said the man (Baba) usually called her to his apartment whenever his wife and her aunt were not around and will put his finger inside her private part.

"He will tell me to come back home immediately our school closes and when I reach home he will be waiting for me to finger my vagina," she narrated.
She said with time he started having real sex with her.
After the man man moved out of their area, she resorted to meeting other men in the area without her aunt knowing. She said she has become addicted to sex and cannot do without it.
"When I desire sex and I do not see anybody to do it in my area, I will go under the bridge and beg the touts to do it for me," she said.
The young girl's teacher who noticed some abnormal behavior in the girl was able to get her to admit to her problem. The teacher contacted her aunt who contacted an NGO for assistance. Community Health Support and Empowerment Initiative, COHSAEI, has now taken up the challenge to rehabilitate her.
The programme coordinator of the NGO, Mrs. Priscilla Ingbia, noted that her case was very pathetic because of her age. She said her group took up the challenge to rehabilitate her because it was clear if nothing was done urgently her future was in danger. She said her organisation has started the process of rehabilitating her by carrying out series of tests on her to ascertain her health conditions.
It is hoped that this young girl would find some kind of solution to her plight and find the much needed succor. She is really too young to go through such stuff.
What can be done to prevent sexual abuse of children in the society? What signs should parents and guardians look out for in their children at all times? What steps can be taken to rehabilitate this young girl?
Please share your thoughts.
News Source: PM News
Research Credit: American Psychological Association