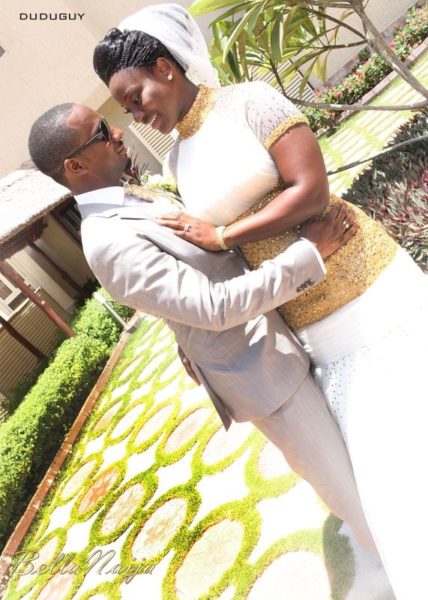 The BellaNaija Weddings team has something really special planned for you this week!
All through the week, we will be celebrating BN at 6 (It's our sixth anniversary this month, but you should know that!).
We have delved into our BN Weddings vault and scooped out 6 fabulous proposal stories. From simple romantic proposals to dramatic productions, you'll love it.
Entrepreneur Iyadunni Cole-Ogunnowo and Chartered Accountant/Energy Economist Babatunde Gbadebo celebrated their traditional engagement and wedding in April 2011. The couple's nuptials had an exotic royal fairytale twist.
Enjoy.
Before She Said Yes…Iyadunni & Babtunde's Love Story
We knew each other since university.
We met again at the wedding of a mutual friend in December 2010 and were seated next to each other by chance, had our first conversation over the next four or five hours, and had a blast.
We chatted like old friends and talked about new things……and in all our talk, we both knew ONE THING
….there was no way what we chatted about would ever end….and maybe there was, but it had to be when I am 200 yrs and he is 205 yrs old!
He Proposed!
by Iyadunni
It was my birthday and I was pleasantly surprised when I woke up to find Tunde by my side. He pulled me into his arms and said "Happy Birthday baby"… And as I laid my head on his chest, and thought I couldnt be any happier cos now I was in a relationship with a man who was everything I wanted… and more!
We chatted about us and how or lives had changed since we found each other…and the infinite posibilities of our future together….
I was still revelling in the moment when out the blues, he asked, Would you marry me? and there was a breathtaking solitaire diamond ring in his hand…I screamed and ran out!
I startled everyone in my house with my scream… came back to him and said….
"I will, I will marry you Babatunde mii"
and he said, "I love you baby, Iyadunni mii!"
***
Swoon! Totally love this. Just goes to show that an acquaintance or old friend could be the one. We adore the intimate simplicity of Babatunde's proposal. Bliss!
***
Photography: Duduguy – duduguy.shutterchance.com | 5D Imagery – www.5dimages.com
Vendor List
Wedding Dress: Elie Saab
Groom's Suit: Hugo Boss
Best Man & Chief Host's Suit: Hugo Boss
Groomsmen's Suits: BiLEni by Peter Lentini
Bridesmaids' Dresses: Maufechi
Event Planner: Oaken Events
Event Decor: Oaken Events
Venues:
Traditional Engagement – Landmark Events Centre, Victoria Island
Wedding – Methodist Church of the Trinity, Tinubu
Reception – Landmark Events Centre, Victoria Island
Cake: Buttercups by Tayo
Food: Astoria | Kemabom | Spice Conscious
Drinks: Booze Culture
Wedding MCs: Chief Kunle Bamtefa | Mr. Dapo Macaulay
DJs: Engagement – DJ Big N | Wedding – DJ Realboy
_____________________________________________________________________________________________
Want your wedding on BN? Email weddings (at) bellanaija.com