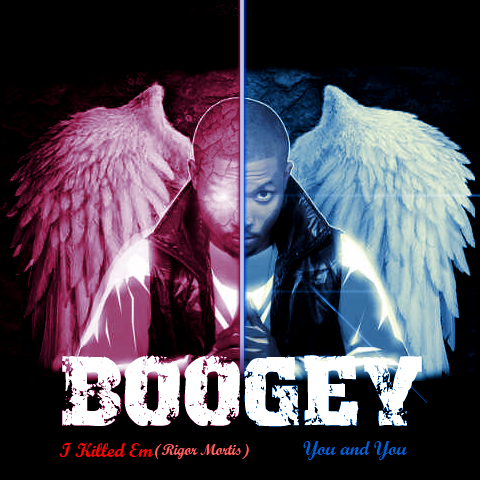 When it comes to pseudo-psycho, witty, speedy and entertaining "real" Hip-Hop out of Nigeria, 25-year old Biologist turned rapper, Boogey (real name David Iye Odey) is your best bet, as his songs are avid with originality, Eminem-type humor and that smooth old school Hip-Hop feel reminiscent of A Tribe Called Quest! and Digable Planets.
I first noticed Boogey when he freestyled on D'Prince's "Give It To Me" and he killed it. Ever since, he's been on M.I's, Mode Nine's and Terry Tha Rapman's most recent mixtape and delivered equally stellar performances. With his own "Art-ificial Intelligence" mixtape on the way, he decided to drop two singles to whet our tastebuds of what he's got in store.
On "I Killed Em", he takes shots at fake artists in the game over the Jazzy Hip-Hop instrumentation of Kendrick Lamar's "Rigamortis"; full of humorous jabs, puns, punch lines and innuendos that will keep a Hip-Hop head smiling.
While on "You And You", he flows on some soft sampled production, where he portrays himself as a Casanova, spitting a multitude of playful sexual innuendos and quips.
Enjoy!
Play Boogey – I Killed Em
[audio: https://www.bellanaija.com/wp-content/uploads/2012/07/I-Killed-Em-Rigor-Mortis-Boogey.mp3]
Download
Play Boogey – You And You
[audio: https://www.bellanaija.com/wp-content/uploads/2012/07/You-And-You-Boogey.mp3]
Download