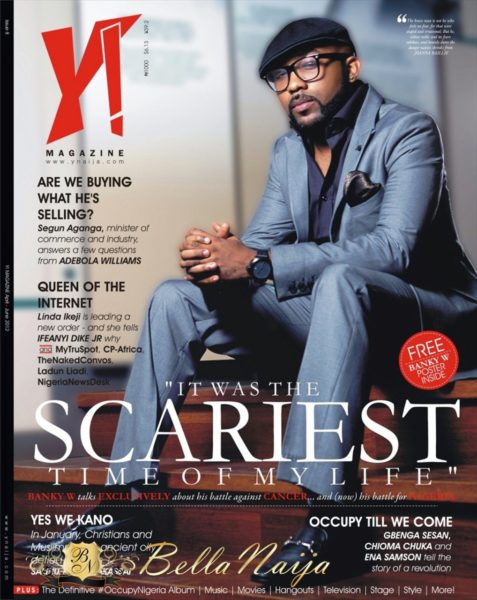 The new issue of Y! Magazine is definitely a must buy for all!
EME R&B Singer and entrepreneur Banky W graces the cover of the 8th Issue of Y! Magazine "Power to the People". The clean cut dapper crooner who is seen on the cover with his signature hat, a geek glasses and a grey suit speaks exclusively to the mag on his shocking battle against cancer, saying "When I was about to be operated on by a doctor, he cancelled while I was right there on the operating table, because he was nervous about how far it had spread and if he was expert enough to deal with it". Further speaking on how far the cancerous cells had spread he said "I think that's when it set in on how serious it was, because we then had to go from one referral to another trying to find the specialist who could operate on this particular strain of cancerous tumours. It was arguably the scariest time of my life."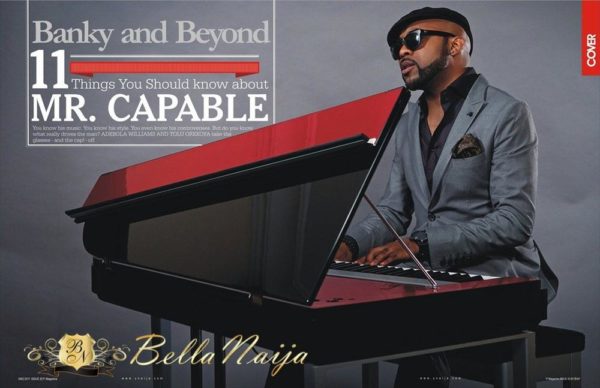 Thankfully, the music act who is known for bringing the very talented Wiz Kid and Skales into limelight is hale and hearty and dishes on entrepreneurship in Nigeria and his activistism.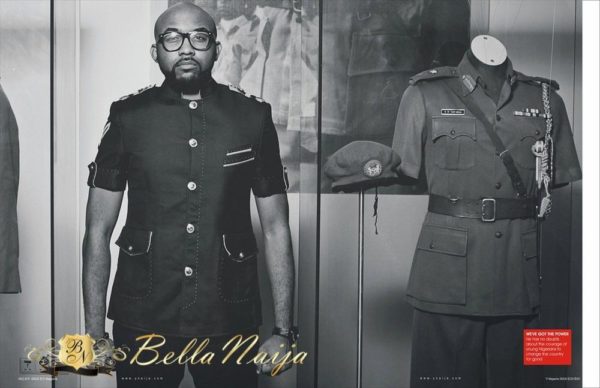 Also making the pages of the magazine are interviews with 10 of the nation's brightest bloggers including Linda Ikeji, Wale Adetula, Nmachi Jidenma, Ladun Liadi, Ike Orizu and Ediong Umoh, a recap on the major trends from and post the #Occupy Nigeria protests from January with features, first person narratives, a full photo album covering Lagos, Abuja, Calabar, Ghana, South Africa, London and the United States as well as features on the sights and sounds from the nation's pop culture.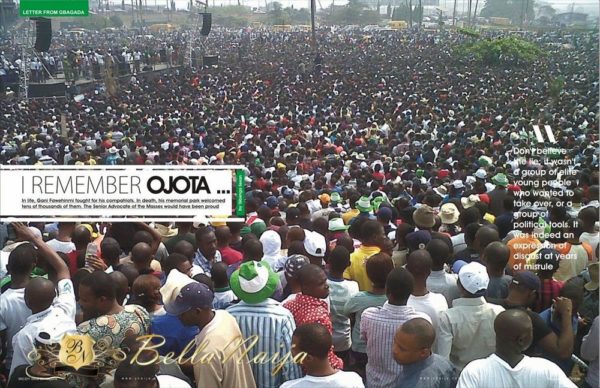 Readers can look forward to the best of music, fashion, events, theater, radio and exclusive interviews with Banky W, Member Hembadoon Feese – the young woman who survived the August 2011 bomb blast that tore through the United Nations Building in Abuja and Olusegun Aganga – the Minister of Trade and Investment. The issue is currently available now, be sure to ask your vendor for a copy.