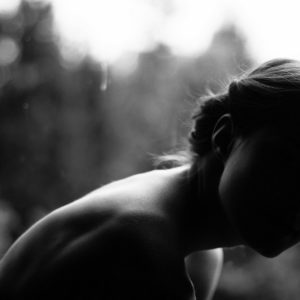 It's really sad to see how  people who are found guilty of stealing are stripped and humiliated publicly.
What is even sadder is the fact that in recent times, many of the people who face this kind of shame and humiliation are females.
The naked picture of a 200 level student of University of Benin has gone viral over the internet. The female student allegedly stole a Blackberry phone belonging to her girlfriend and when caught, she completely disgraced and humiliated.
It all started when her friend started looking for her phone for over 3 hours and couldn't find it. This girl was asked if she saw the phone but she denied. Later, the phone began to ring and she didn't pick it. It was after searching that it was discovered that she was the one that stole the phone.
The male students around later stripped her naked and abused her body while taking photos.
What do we call this? Jungle justice? Naked justice? Humiliation? The news just irks me.
Why didn't they just hand her over to the school authorities when she was caught? Why would her fellow students humiliate her like that? I just can't make sense of it.
I wonder how she would be able to face these male students who stripped her naked in school again. How would she be able to continue with her studies in the same school where she has been stripped of all her dignity?
What are your thoughts on the idea of stripping people as a form of  humiliation and punishment? Are the women to blame for this? What do you think about naked justice?
Please share your thoughts.
Photo Credit: www.murraymitchell.com