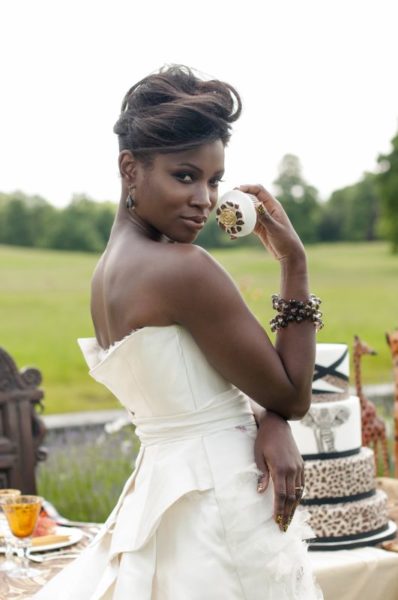 So amazing and definitely "swoon-inspiring".
The UK's brightest African wedding talent have collaborated for this shoot. We love the blend of traditional African and international vintage elements. The attention to detail is top notch!
Find out more below;
One bright summer's day, the creative talents of Kosibah, Elizabeth's Cake Emporium, Makeover Designs, FO Photography, Cedar Events and other wedding industry suppliers came together for a styled shoot based on African art and fashion.
Quendon Hall, one of the 25 manors granted by William the Conqueror to his trusty steward, Eudo Dapifer, with its grounds containing the only medieval deer park in the county to have survived, proved the perfect location and setting.
The idea and concept for the shoot came from Elizabeth's Cake Emporium, who in seeking inspiration for a collection of unusual cake designs, noticed that in recent catwalk shows of major labels, a recurring theme was the use of tribal and ethnic inspired fabrics and accessories.
From Burberry (who changed the lining of their classic trench coat to an African print), Marc Jacobs, John Galliano to Michael Kors, colourful and black and white geometric prints, tubular chokers and pendants were featured in numerous pieces seen on the runway.
This shoot is a contemporary interpretation of Africa's diverse and unique cultural heritage and an homage to the modern day African princess.
Using colours ranging from dramatic black and white, metallic gold to shades of coral; traditional African fabrics, jewellery and distinctive styling techniques were used to create the most splendid images that are indeed 'Out of Africa'.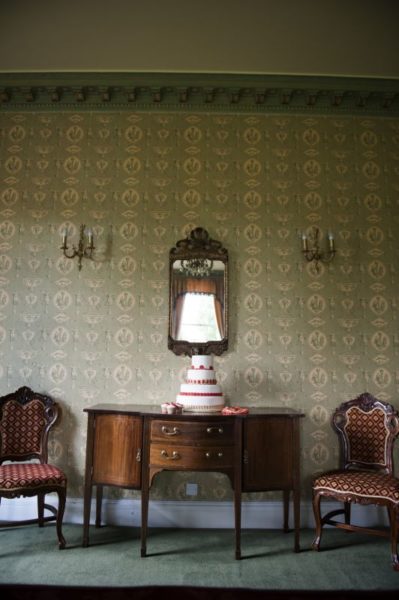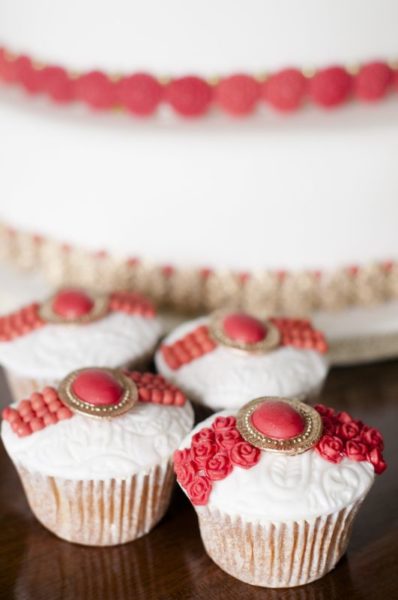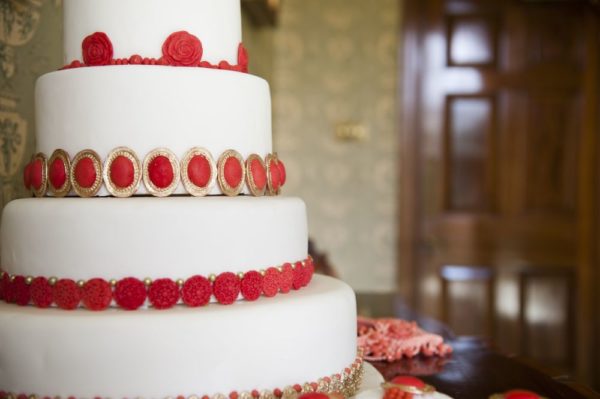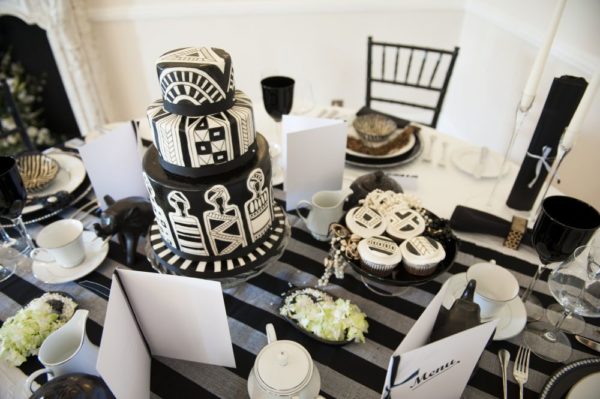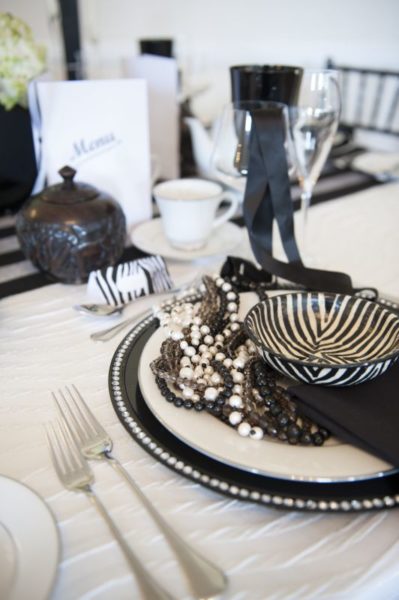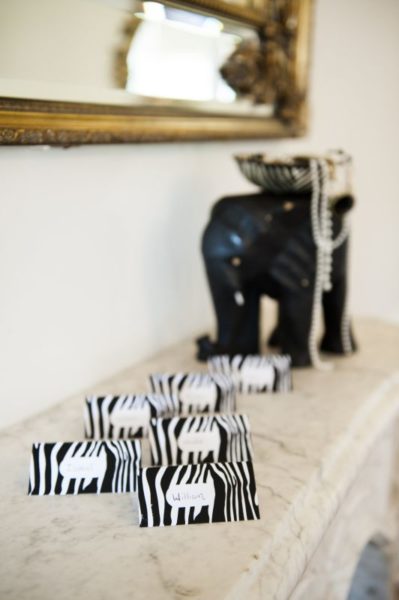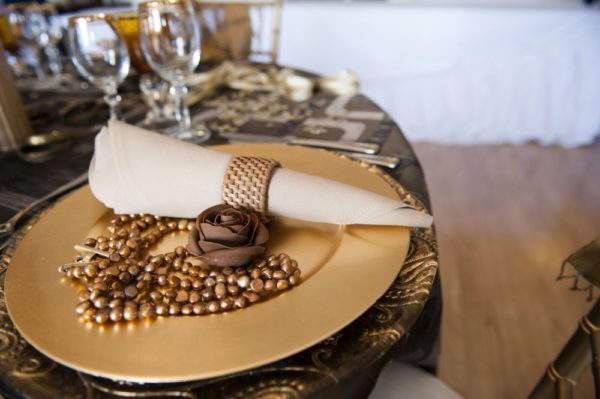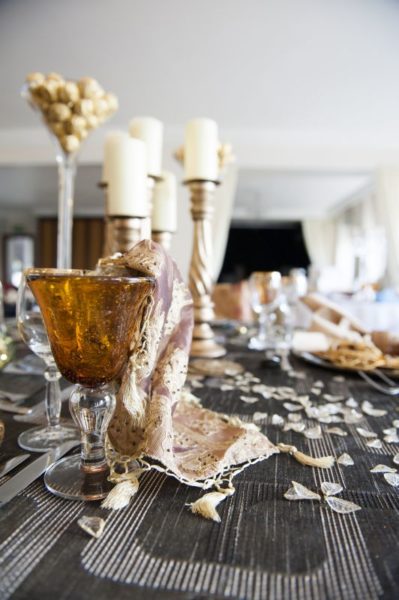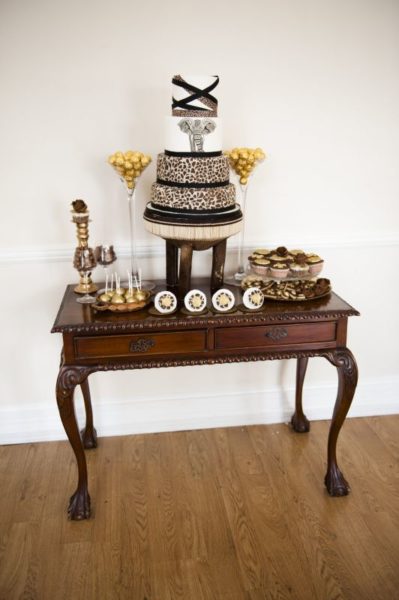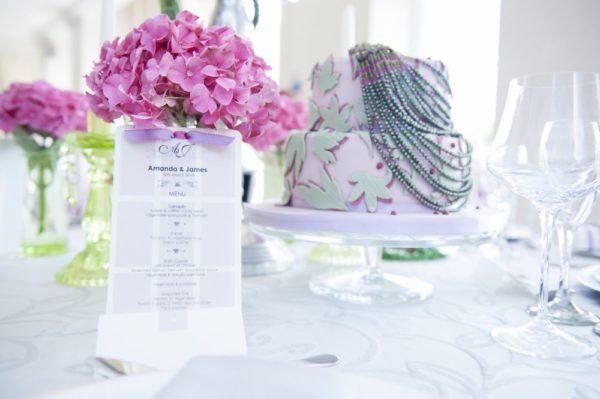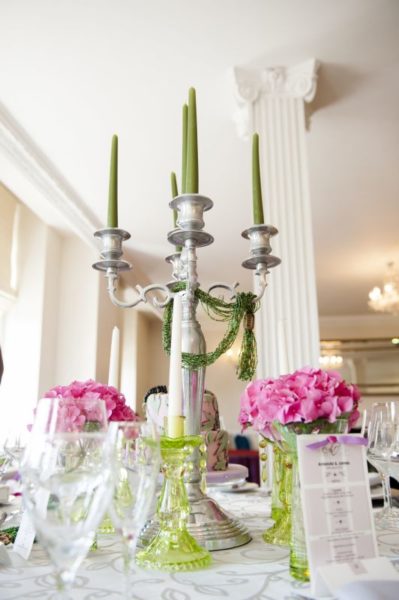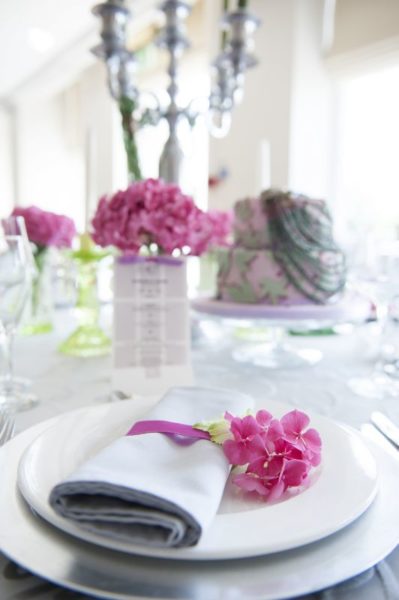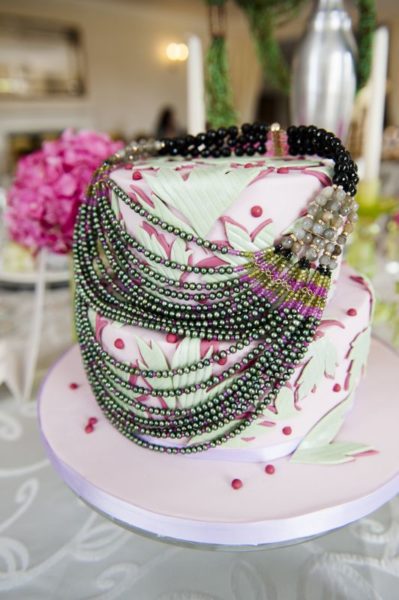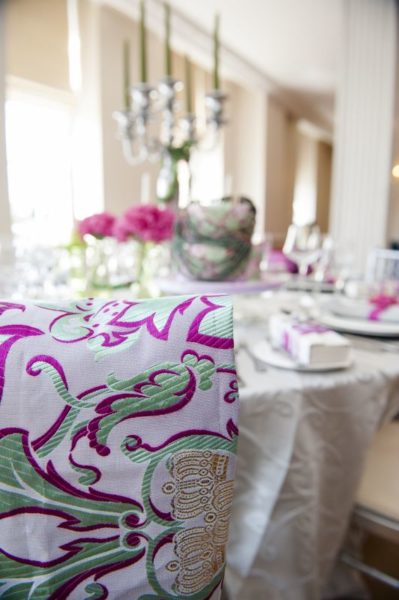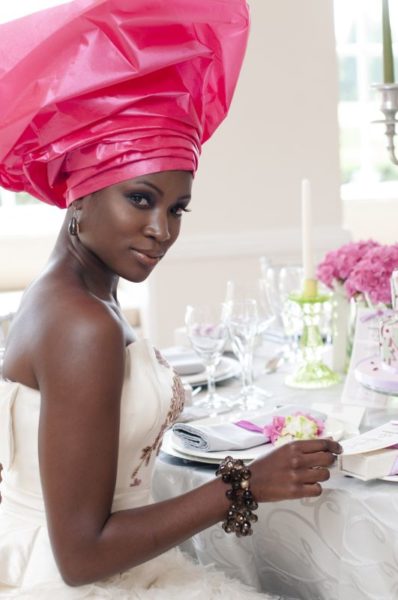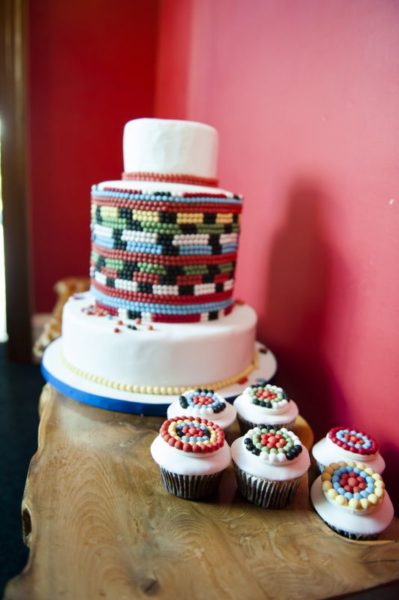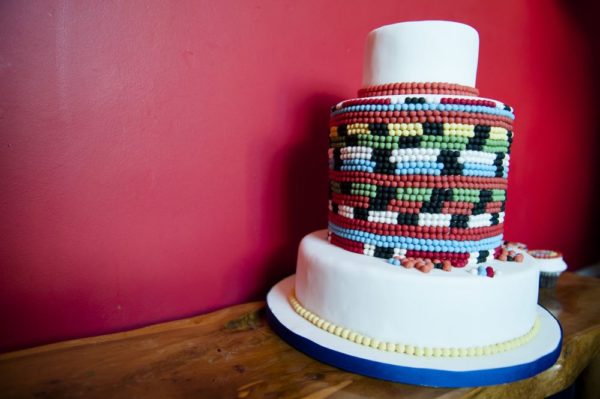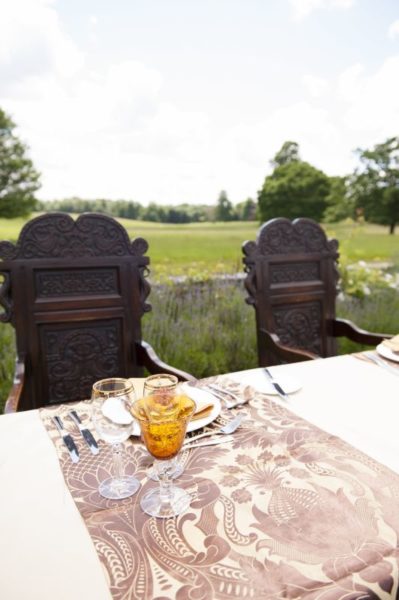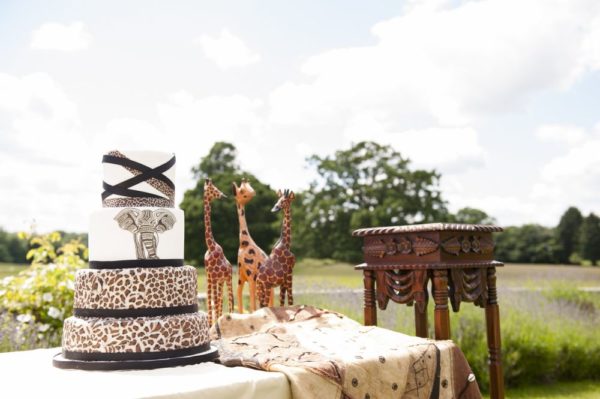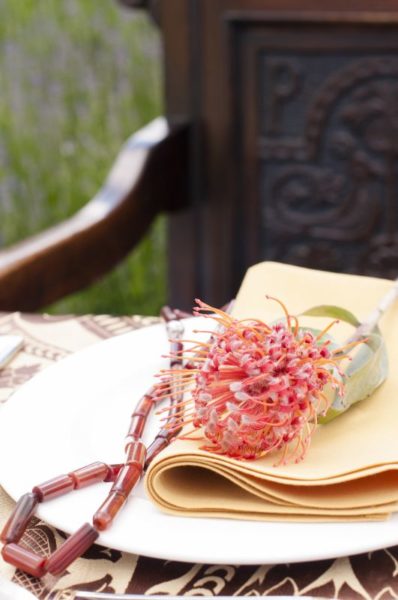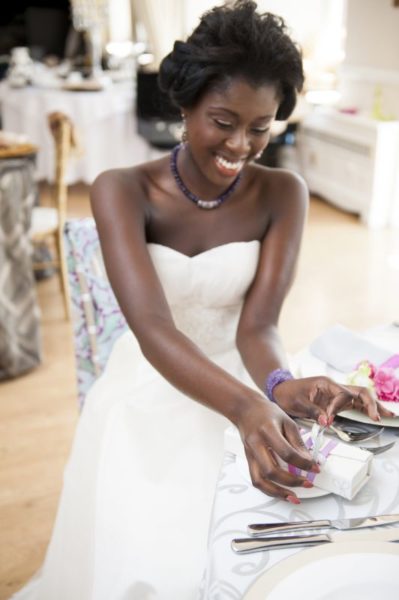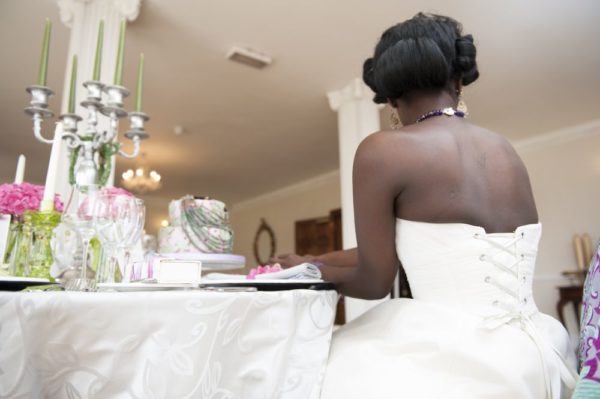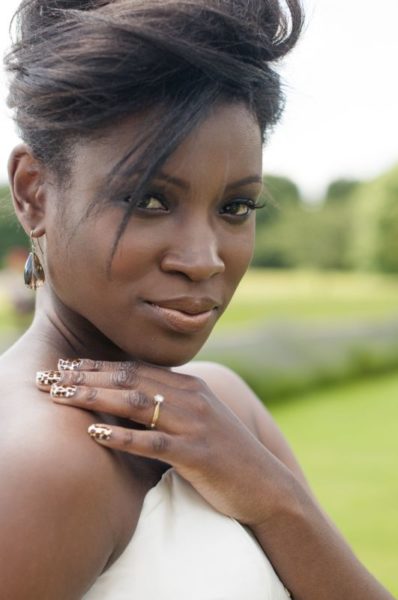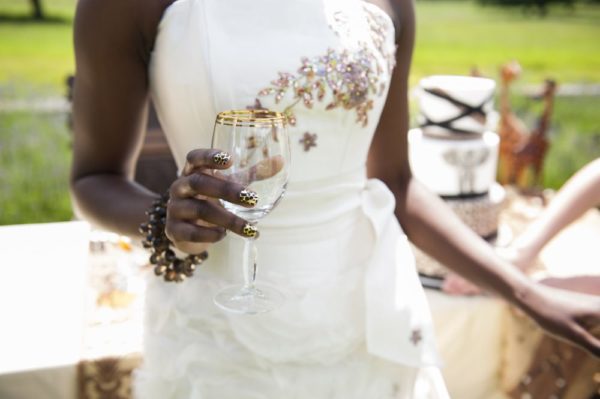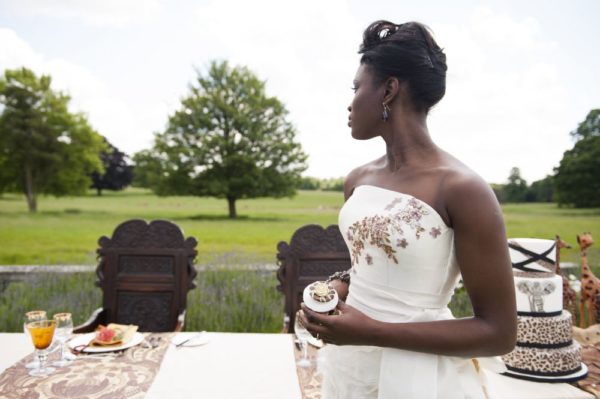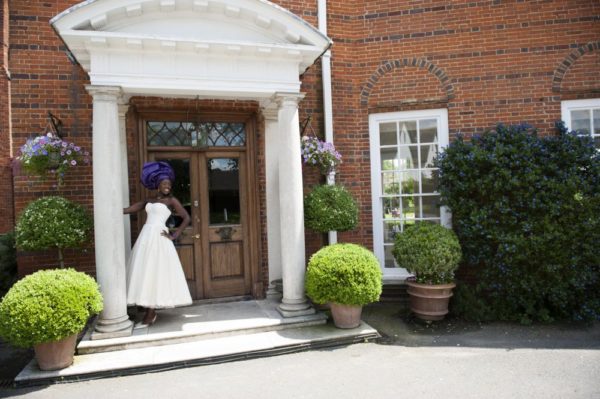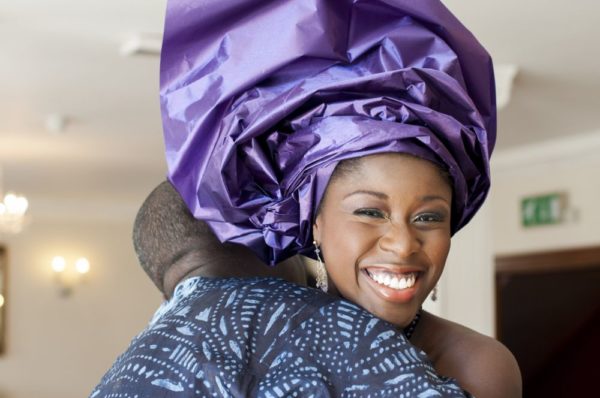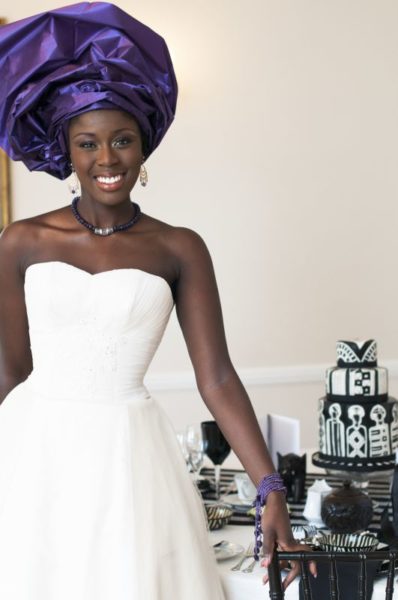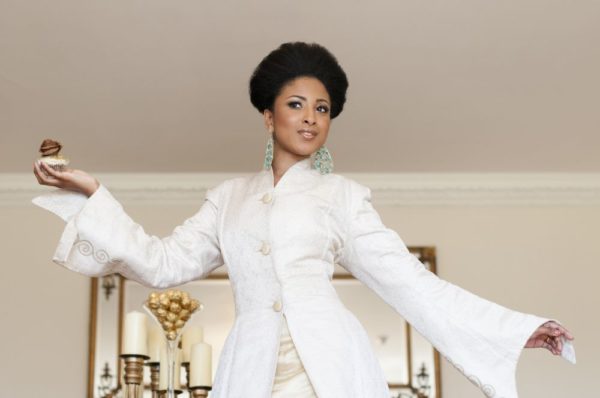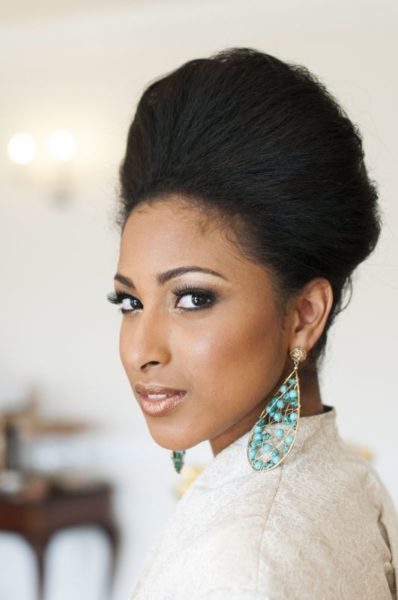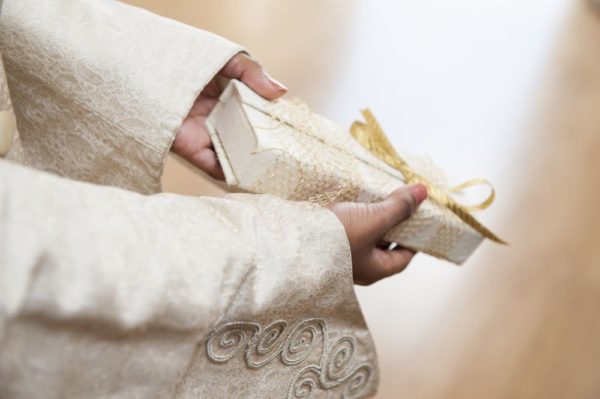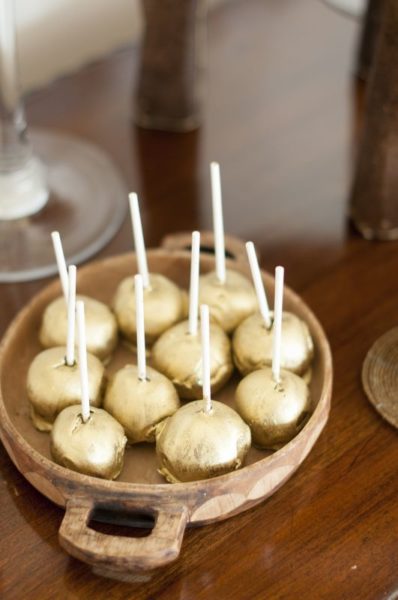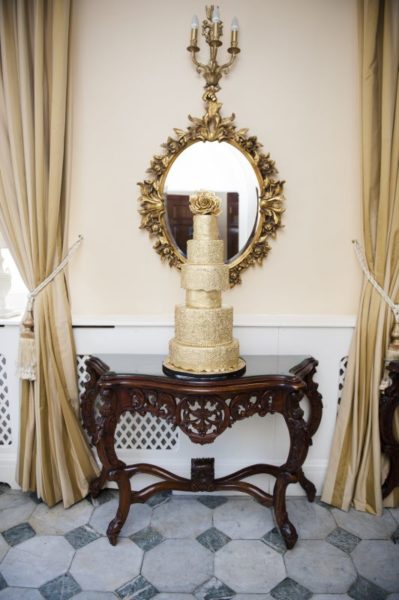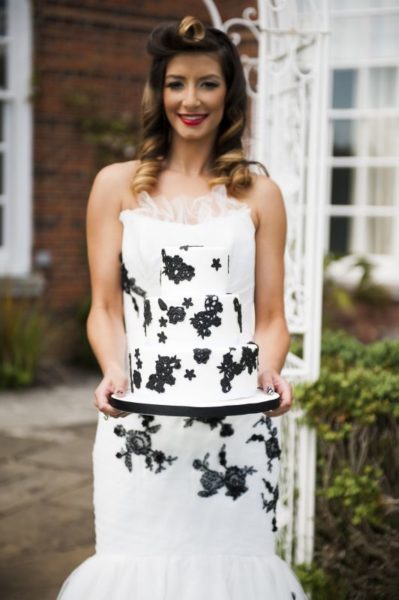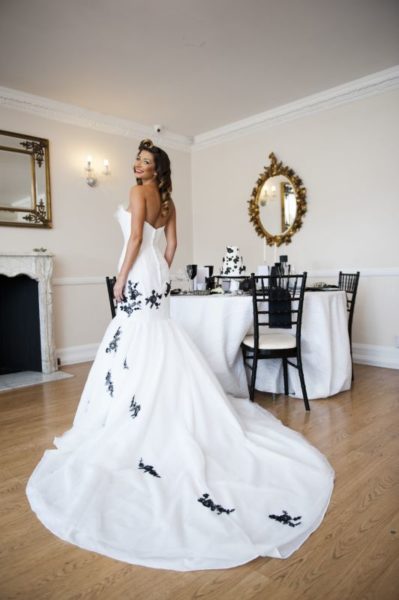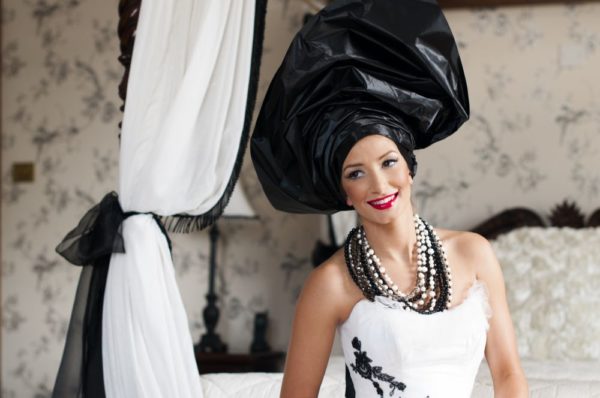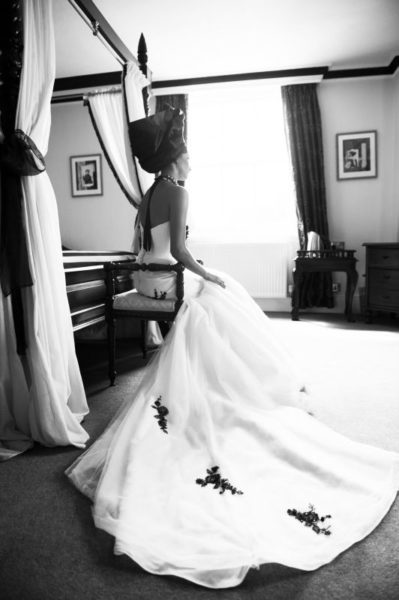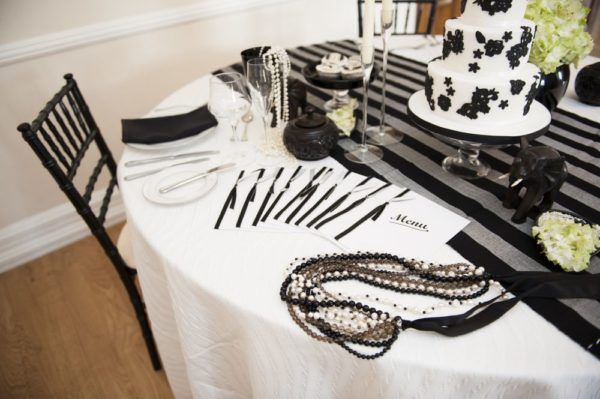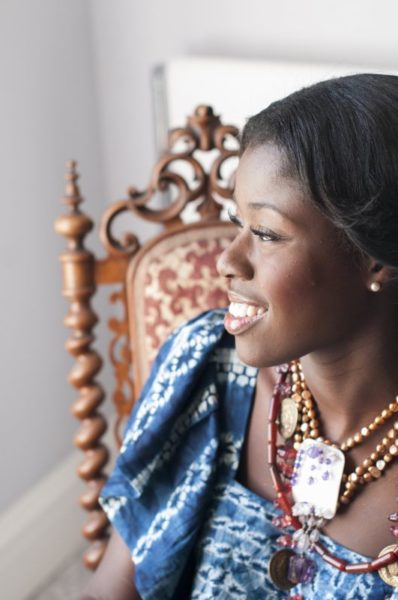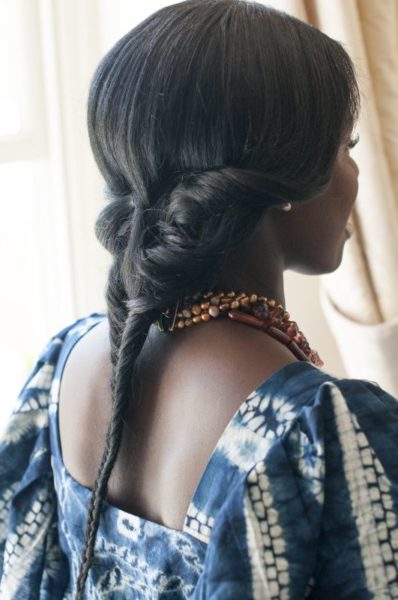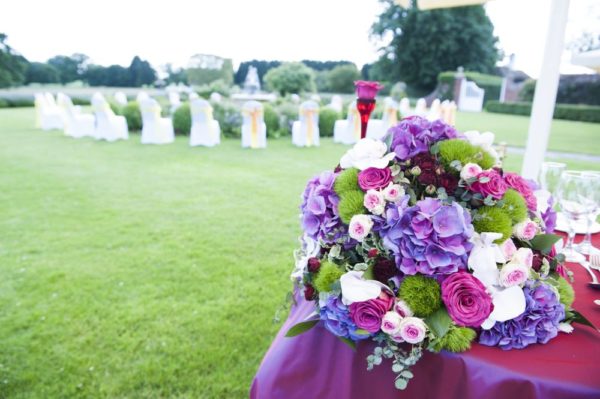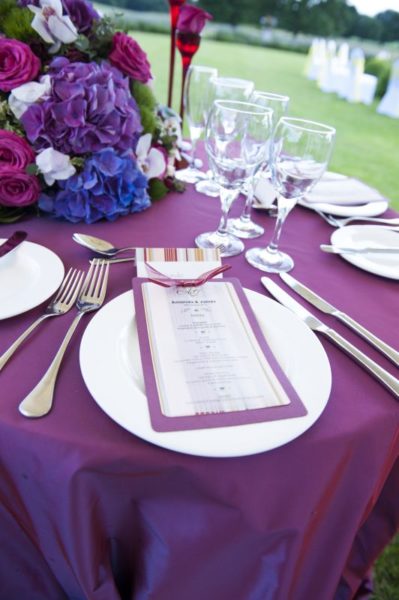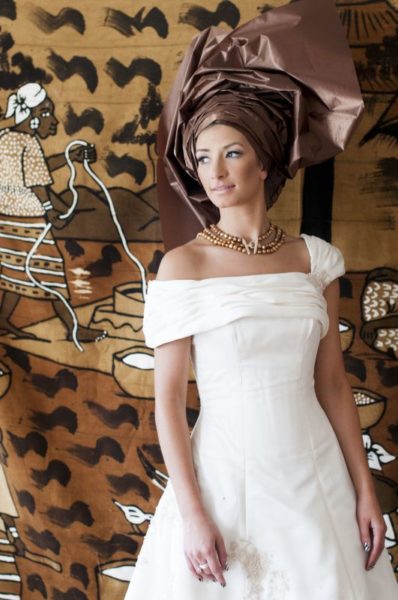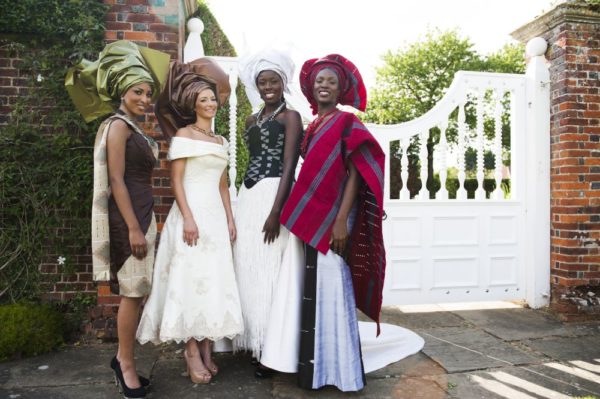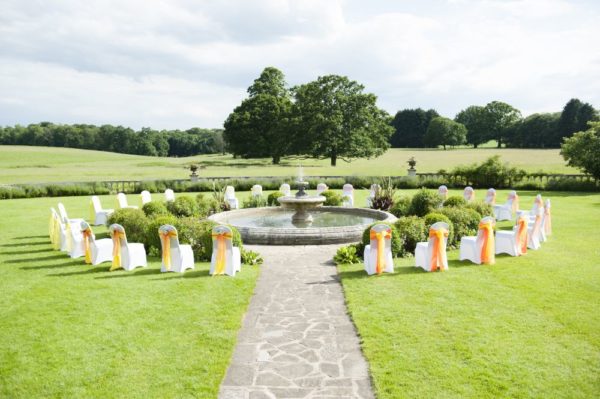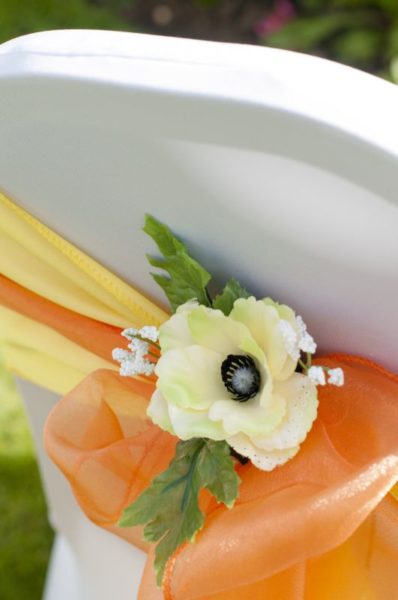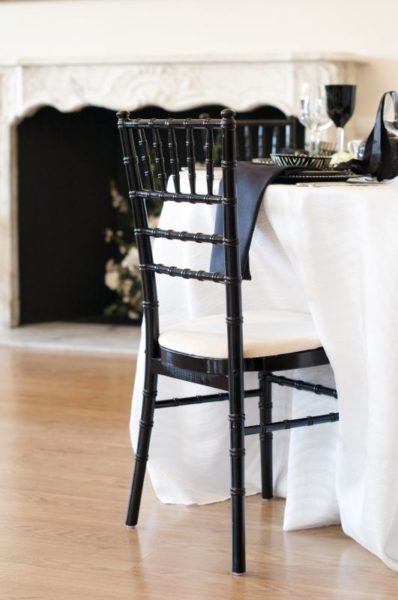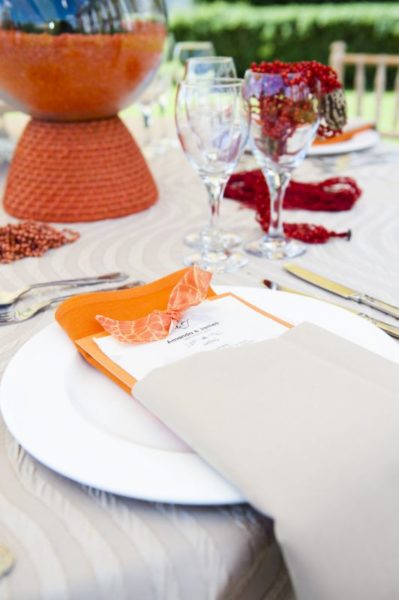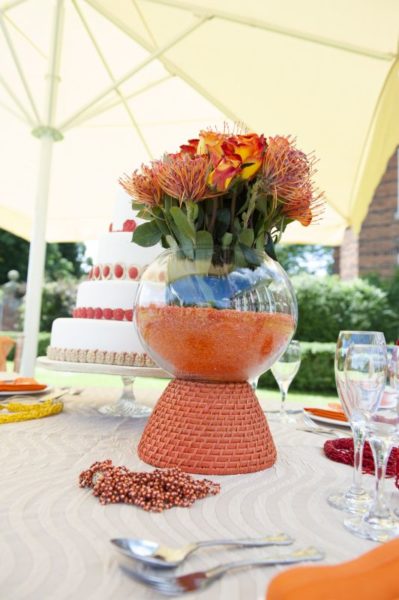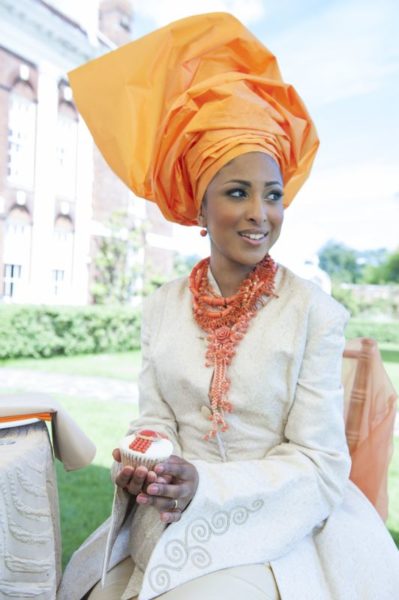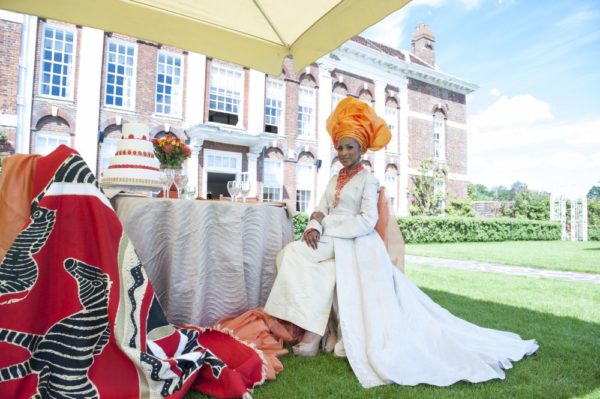 Credits
Wedding dresses and evening dresses by Kosibah – @YemiKosibah and Yemi Kosibah – Couture Bridal & Eveningwear on Facebook, www.kosibah.co.uk
Cake, Cupcakes and Sweet tables by Elizabeth's Cake Emporium – @lizcakeemporium and Elizabeth's Cake Emporium on Facebook,www.elizabethscakeemporium.com .
Photography by FO Photography – @FO_Photography and Fophotography on Facebook, www.fophotography.com . 
Artist & Photographic Assistant, Shirley Gilks – @MapYourSoul and Shirley Gilks (Map Your Soul) – Photographer and Artist on Facebook.
Make up, animal print nails and Gele tying by Onyeka Beauty – @Onyekabeauty and Onyeka Beauty on Facebook,www.onyekabeauty.com . 
Hair styling by AVOS Hair – @AVOSHAIR and Avos Hair on Facebook, www.avoshair.com . 
Venue was Parklands, Quendon Hall – @QuendonHall and Parklands, Quendon Hall on Facebook, www.quendonpark.co.uk .
Stationery by Makeover Designs on Facebook, www.makeoverdesigns.co.uk .
African Styling & Gele tying by Omobola Harte – Kuhmpleet by Omobola Harte. 
African Jewellery by Mijola Daniel.
Chairs by I am Wedding Hire – @iamweddinghire and iAM Wedding Chair Hire on Facebook, www.iamweddinghire.com .
Purple and Green Flower arrangement by William Clarke Flowers – @WClarkeFlowers and William Clarke flowers on Facebook,www.williamclarkeflowers.com .
Linen by Over The Top rentals – @OttLibi , www.overthetoprentals.co.uk  
Chair covers by Milena Nikolova – Milena Events, http://www.milenaevents.co.uk
Stylist, props & decor by Cedar Events – @Seyicedarevents and Cedar Events page on Facebook, www.cedar-events.co.uk .
African props & table runners by Ethnik Accents.
Model, Lauren Sweeney-Fenton – @MsLaurynn and Lauren Sweeney-Fenton on Facebook, http://www.LaurenSweeneyFenton.com/.
Model, Jade Harris – Jade Amanda Harris on Facebook. 
Model, Bianca Buckman – Bianca Yaa Asantewaa Buckman on Facebook.
Model, Janita Francis – Janita Francis Tmc (Season Six) on Facebook