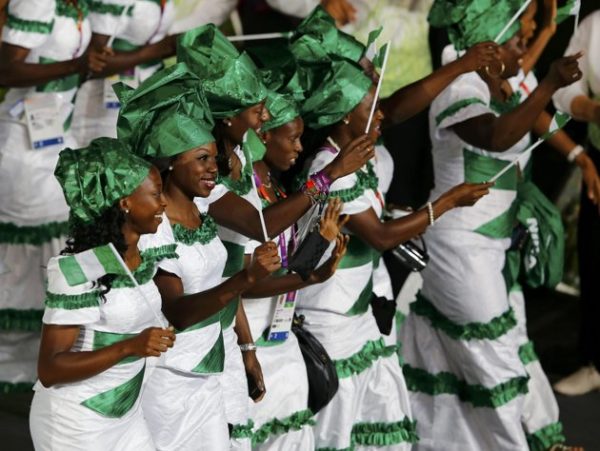 It is always a delight to watch the opening ceremony of a world class sporting event as the Olympics. The colours, the fanfare, lights, drama, music and suspense of the opening ceremony is usually one that keeps me glued to my seat. It is always a must-see for me and my family.
At every Olympic games, host nations try to outdo each other in presenting an opening ceremony that would forever linger in the minds of people. That of the London 2012 Olympic Games was no exception. It was spectacle at its finest.
The field was turned into what resembled a movie set and the display of the British culture through dance, acting and singing performances was a indeed a spectacular one. Nurses, doctors, patients all dancing; traditional farmlands with pigs and all; classical music; playing the piano with the tip of an umbrella; orchestra and more.
And oh my favourite, Mr. Bean's hilarious performance. That really cracked me up.
The Athletes Parade was another highlight of the event. They moved at a fast pace to the beat of songs like Pet Shop Boy's 'West End Girls,' the Bee Gee's 'Staying Alive' and Adele's 'Rolling in the Deep'. It was like watching a movie with a rocking soundtrack.
Team Great Britain and Team USA got some of the loudest ovation as the athletes walked past. But of course, I gave my loudest to Team Nigeria. They looked beautiful in their white and green traditional outfits, waving the Nigerian flag.
The torch lighting ceremony is one of the most exciting parts of any Olympics. This year, the torchbearer's identity had been a well-kept secret.
We all wondered who would light the torch and in the end the organisers sprang a surprise as seven teenage athletes lit copper petals brought in by each of the 204 countries which converged in spectacular fashion to form the cauldron in the middle of the Olympic Stadium. This was after David Beckham transported the flame by speedboat under Tower Bridge to the stadium.
Another exciting part of the event was the lights. Bright lights that could be seen for many miles lit up the place.
The amazing show had an estimated television audience of one billion tuned in worldwide to witness what had been billed as the Greatest Show on Earth.
Here's wishing Team Nigeria the very best at the London 2012 Olympic Games!
Here are some pictures from the exciting event:
Lights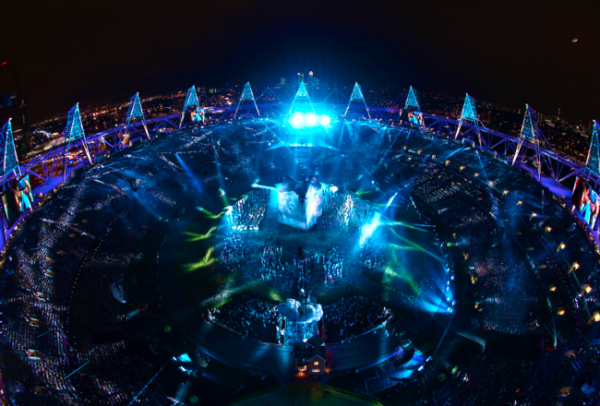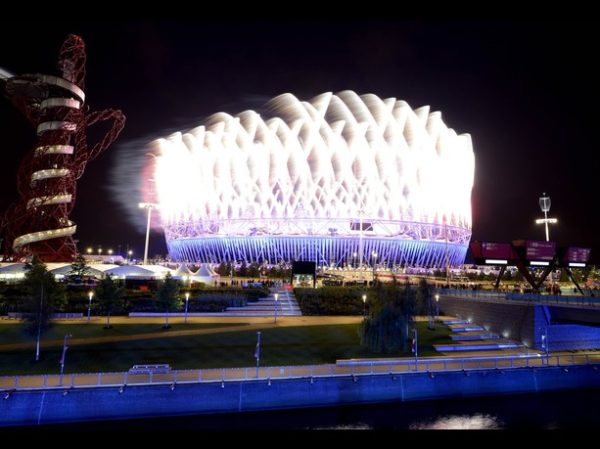 Lighting the Olympic Torch
Performances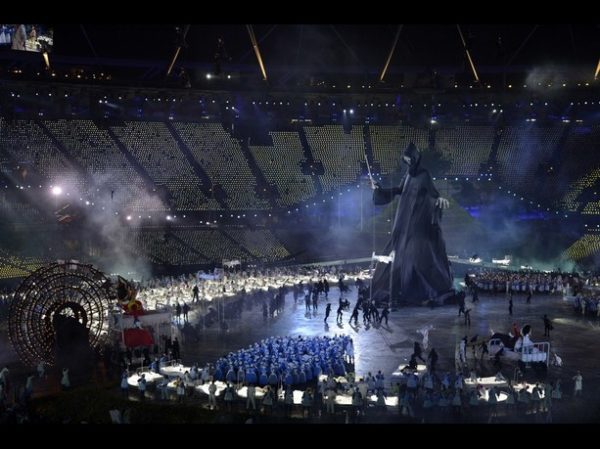 Athletes Parade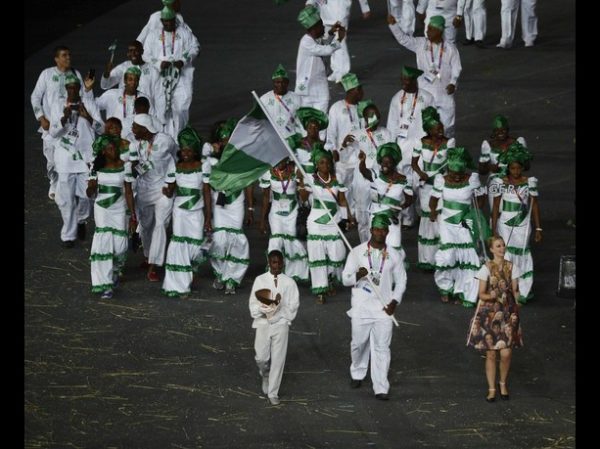 The Royal Family
Credits: USA Today | Daily Mail