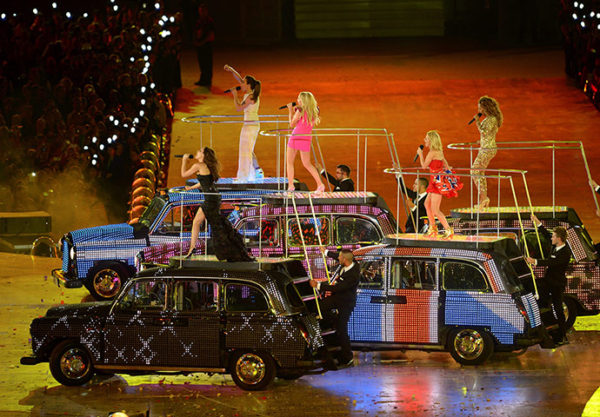 London brought the curtains down with a musical mishmash of eras and styles on a glorious Olympic Games on Sunday night.
The closing ceremony witnessed performances from familiar music icons, including the Pet Shop Boys, the reunited-for-a-night Spice Girls, Annie Lennox, Ray Davies, Fatboy Slim and singer George Michael, who was making his first live appearance since recovering from pneumonia last year.
Organizers estimated 300 million or more were watching around the world and 80,000 fans were at Olympic Stadium stomping, cheering and singing along to what was described as "A Symphony of British Music".
Sixteen days of gold, silver and bronze were celebrated in the three-hour concert. Sound waves washed over the crowd, carrying a hopeful message as the flame was extinguished at midnight.
The ceremony also featured the official handover to Brazil, hosts of the 2016 Summer Games.
That will mark the first time a South American country is hosting the Olympic Games, and Rio had its eight minutes in the spotlight in the closing ceremony. Boris Johnson, the mayor of London, handed the Olympic flag to IOC President Jacques Rogge, who then presented it to Eduardo Paes, the mayor of Rio de Janeiro.
Britain was indeed a spectacular host for the world games and the London 2012 Olympics would not be forgotten in a hurry.
In the words of the London organizing committee chief Sebastian Coe "We lit the flame, and we lit up the world. When our time came, Britain, we did it right."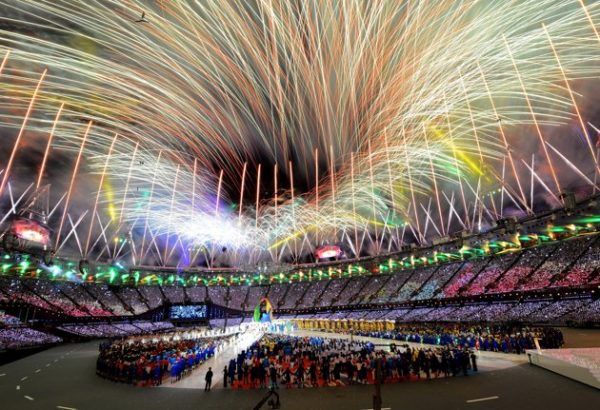 What are your thoughts on Britain's hosting of the London 2012 Olympic Games? How would you rate the overall games and the closing ceremony?
Photo Credit: Getty Images | Yahoo | NY Daily News