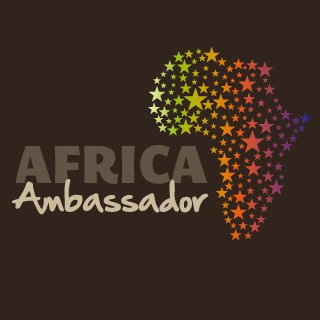 AGCO Corporation is organizing its second Africa Summit on January 21, 2013 in Berlin, Germany. The summit unites leading international experts to discuss solutions for the development of African Agriculture. Africa has 60% of the world's arable but uncultivated land. The goal is to provide food for everyone in an ecologically sustainable manner while at the same time promoting the growth.
The AGCO Africa Ambassador video contest is announced for the second time to find someone who represents the continent Africa in all of its facets during several corporate events. The winner will become the AGCO Africa Ambassador 2013 and will be part of the AGCO Africa Summit 2013. Other than that, the Ambassador receives a $10,000.00 cash award and gets all necessary traveling expenses covered.
Musunga Sue Chuzu was the winner of AGCO's Africa Ambassador 2012 contest. Click here to read about her experience.

You could be next…
Contest Rules
NO PURCHASE NECESSARY TO ENTER OR WIN!
Requirements
Minimum age: Twenty-one (21) years old
Proof of African origin and valid passport from a country on the continent of Africa
Fluent in spoken English
Some experience with speaking in front of a large audience
No record of criminal behavior including crimes of moral turpitude or which might bring
AGCO into disrepute
No membership in extreme, radical or violent groups including but not limited to groups
which advocate the violent overthrow of any government
No human rights offenses
Must be available to participate in both Events (January 18-27, 2013)
Must be eligible to receive a visa to enter Germany during the Event
May not be an employee or immediate family member of an employee with AGCO
How to Submit your Entry
Eligible Participants may enter the Program by creating and submitting a video of themselves explaining why they should be chosen to act as the AGCO Africa Ambassador to Germany during the Event.
The video must not contain obscenities or other objectionable content.
Eligible Participants may enter as many times as they chooses so long as each Submission offers different content and perspective from a previous Submission by the Eligible Participant.
Multiple entries of the same Submission will result in disqualification.
Your video should be uploaded on our youtube channel – www.youtube.com/africaambassador as a video response to the contest video, posted on our Ambassador facebook page – www.facebook.com/AfricaAmbassador or sent directly via email to [email protected]
Submissions must be no less than thirty (30) seconds and/or no more than three (3) minutes in length.
Men and women are welcome to participate in the contest.
Winning
Submissions will be approved, judged and decided on by the AGCO marketing team. Eligible Participants accepts and acknowledges that the decision of the Judges is final.
Prize
Hosting the AGCO Africa Summit on January 21, 2013 in Berlin, Germany.
Representing your continent for AGCO as an AGCO Africa Ambassador at the "Grüne Woche" fair in Berlin, Germany from January 18-27, 2013
Reporting about Africa and AGCOs activities in Africa on Facebook and Twitter
A $10,000.00 cash award
Reimbursement for all reasonable traveling expenses solely related to participation as the AGCO Africa Ambassador.
Please find more information on http://africa-ambassador.com and http://facebook.com/AfricaAmbassador