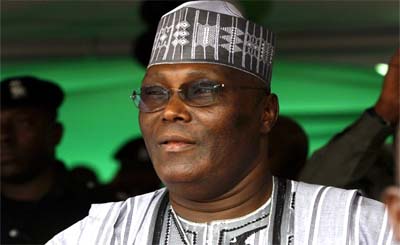 As Nigeria gears up for the 2015 General Elections, some people have been declaring their interest in running for political offices. One of such people who has been generating some controversy is former Vice President of Nigeria, Atiku Abubakar.
He confirmed yesterday that he will present himself in the next presidential election under the Peoples Democratic Party (PDP), saying his rumoured interest in the race should not be a surprise to Nigerians.
He told Tribune that his ambition to rule Nigeria will depend on a number of factors which he was yet to disclose, and dismissed rumours that he was planning to run for the position with Bola Tinubu.
In April, Major-General Muham-madu Buhari who lost the Presidential race last year under the Congress for Progressive Change (CPC) said he will still contest in the next elections. Still on the Presidency, there are some speculations that the former Minister of Federal Capital Territory, Mallam Nasir el-Rufa'i will run for the next Presidential elections.
What do you think about Atiku's declaration to run for the Presidential elections in 2015? If you were to take a wide guess, looking even beyond those that have indicated interest in running for the position, who would you want to be the next President of Nigeria?