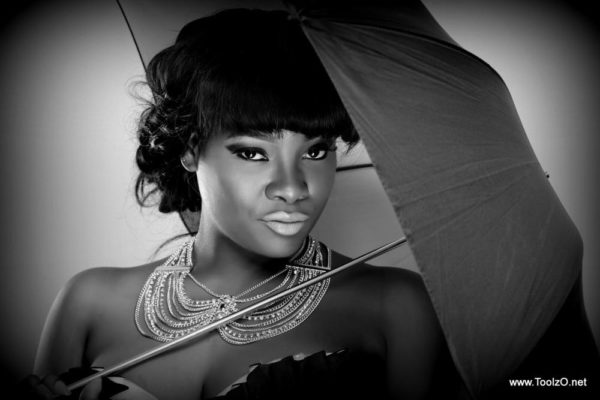 Tolulope "Toolz" Oniru, the lady with the soothing voice that keeps us tuning to Beat FM from Mondays to Fridays for the Midday show where she dishes on the most buzzed about celebrity stories, launched her website – ToolzO.net, today, Tuesday 18th September 2012.
On the site, Toolz fans can get up close and personal with her, view her latest photos and videos as well as win loads of items.
For the site launch, Toolz collaborated with top photographer, Moussa Moussa for stunning new photos. Read what she said about the photo shoot on her website;
So a few weeks back when I had to get some new pictures for my site, I hollered at the very talented Moussa Moussa (he photographed me for the Vanguard Breast Cancer edition cover and the Complete Fashion Dec 2011 cover). I tend to be painfully uncomfortable at photo shoots – almost like I'm being forced to do it at gun-point lol. When I'm in front of the camera trying to remember to "suck-belle", show off my better left-side, trying to make my arms appear firmer and look sexy- sometimes it tends to go very wrong. Moussa gave me all the time in the world to get comfortable, and the shoot ended up being so much fun!!
We Love It! We can wait to see what next Toolz has in store for us in 2012.