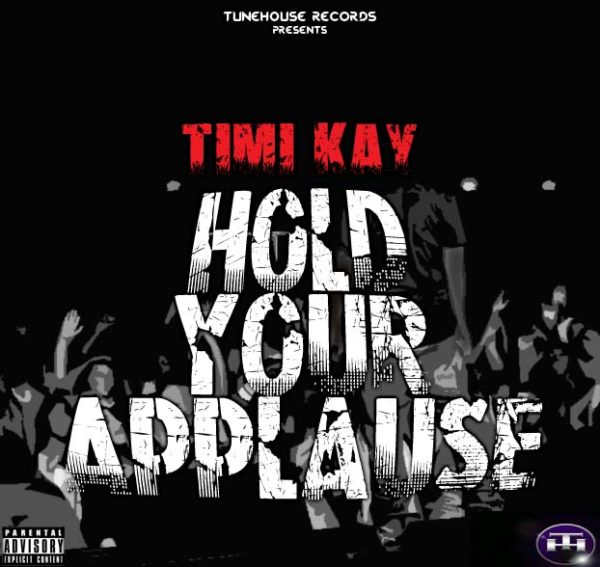 Timi Kay (born Ndutimi Kei) is a rapper, repping the South (Port Harcourt). He is signed to the PHCity Label, Tunehouse. He is responsible for such tracks as "House Party", "Touch and Follow", "THAD" and "Wosky" and more recently, "Kiss Click Bang" and "Pray"
Avid with great lyrical prowess, exciting delivery, a lot of potential with his ability to paint vivid pictures with his words,  the young Timi Kay is nothing short of a Nigerian Hip-Hop prodigy.
Here is his debut "Hold Your Applause" Mixtape, described as a "poetic orgy of unconventional flows & wordplay all on instrumentals that reek of pure inspiration". The Mixtape features a variety of artistes such as Vivi Tha kid, Young Stunna, Kay X, Mo'Grey, Yetty, JB McKudi and Many more.