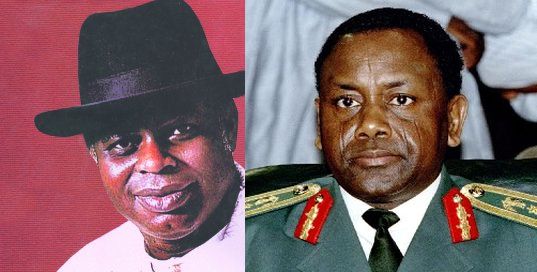 To mark Nigeria's Independence and the 16th anniversary of the creation of Bayelsa State, the governor, Seriake Dickson made some shocking announcements yesterday.
In a statewide broadcast, he announced that he will honour some controversial people: the  former governor Diepriye Alamieyeseigha and ex-military dictator, late Sani Abacha.
According to the governor, Mr. Alamieyeseigha, who has also been indicted of corrupt activities in England and the United States, will be honoured for his "commitment to the Ijaw struggle".
The controversial former governor, Mr. Alamieyeseigha has had a string of criminal charges. In July 2007, he pleaded guilty to a six- count corruption charge before a Nigerian court and was sentenced to two years in prison on each count. He also once jumped bail in the UK in December 2005 and absconded by allegedly disguising as a woman. He was also charged with money laundering when the London Metropolitan Police found about N253 million in cash in his London home. He is still a wanted man in the UK.
The second person, late Sani Abacha, he said, would be immortalized for creating the state of Bayelsa. Bayelsa was created 16 years ago when Gen. Sani Abachi in a national broadcast announced its creation from the old Rivers State.
The late Abacha is a former dictator who has been indicted of looting Nigeria's treasury. Several millions of dollars has been recovered from him and he was said to have ordered the murder of late Kudirat Abiola.
Premium Times reports that an auditorium in the Ijaw National Congress, INC, secretariat, built by the state, will be named after Mr. Alamieyeseigha . Similarly, a planned 150-duplex housing estate would be named after Mr. Abacha.
The Bayelsa state governor is gradually building a reputation as a controversy loving governor. His recent appointment of Nigeria's first lady, Patience Jonathan as permanent secretary in the state raised a lot of eyebrows. And now this!