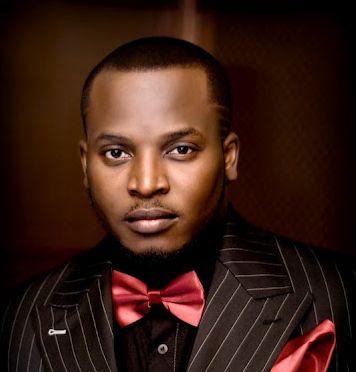 Anyone familiar with Nigerian music and its evolution will definitely know the multi-talented Nigerian music star, eLDee (Lanre Dabiri). eLDee has been around for a long while, making his debut into the industry in 1998 as a member of the defunct music group, Trybesmen. Although the group split several years ago, eLDee has followed his passion for music and can be mentioned among the names of those who have caused a revolution in the Nigerian music industry. The award winning artiste, songwriter and producer has released five albums and is recognized for his hit tracks such as Today Today, Wash Wash and Bosi Gbanbgba. He speaks with Bellanaija's Adeola Adeyemo about the evolution of his career, his family, his passions and more in this exclusive interview.
After releasing his fifth album, 'Undeniable', eLDee announced that he would be putting his project as an artiste on hold to focus more on the management of artistes under Trybes Records as well as other management aspects of the entertainment business. eLDee has since delved into this and his beautiful and massive studios/offices at Lekki, Lagos  attest to his hardwork. I was very pleased with what I saw when I was taken on a tour of the building and I had to start by letting him know.
You have quite an impressive place here, eLDee. I would say this is one of the most beautiful studios I've visited in Lagos. What is the structure of the business like?
We have a group head, Iman Entertainment where I serve as the CEO. Iman is Arabic for Faith. Iman has four divisions under it – Trybes Records, the record label; Iman Studios, the studio that you are in right now; Trybes Production, an event company and Iman One, a distribution company. Iman One is currently the largest physical distributor in West Africa. We have over 5000 points across West Africa for distribution of music. We are also carrying other titles like Figurine and more to come.
So you distribute other people's work apart from those of you and your artistes?
It's not just our work, it's a distribution company, both physical and digital. Other artistes can come in here and be able to benefit from the platform of distribution. There is also the digital side of it which involves content management, content creation and publishing.
Trybe Records 2.0
Trybes Records in recent times has moved to another level. Tell me about this change.
This is the reason why it became Trybe Records 2.0 because we are stepping things up to a completely different level. It is reenergized, revitalized, repurposed, reworked. Overall, this is a new day in the industry and we are doing something that nobody else has ever done before which is actually putting in very solid, corporate business structure behind entertainment.
Lately, there seems to be a trend of artistes setting up their own record labels. Lots of Nigerian artistes are doing so now. Is it such a lucrative business?
I started the first independent record label in 1998. I actually think that the record label business is not yet a business to invest in because we haven't been able to monetize the creative aspect of music in Nigeria properly. That is the reason why a lot of labels start and don't last very long. People who don't really understand the business dive into it head first, spend all this money and they are expecting a miracle to happen. And it never does which is why there are only a few labels which have lasted over 10 years.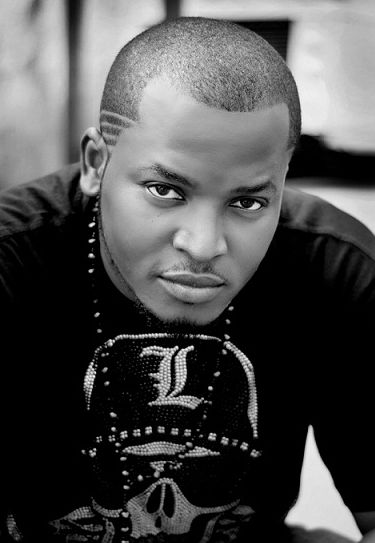 Could you reintroduce us once again to all the artistes under the "revitalized" Trybes Records 2.0?
There is Aramide, a soul singer; Sojay, an R&B singer; K9 is the youngest in the crew, he is a pop artiste and also a producer and fantastic song writer; Sheyman doubles up as not an artiste and the technical guy when it comes to sound; Sars is a producer but he also has a deal as an artiste; Eva, a female rapper; Rukus, a male rapper; and then there is eLDee.
Why did you select this particular crop of artistes?
We wanted diversity for two reasons, one because Nigerian music needs it. We feel that as taste makers in the industry, we should be able to give people options. We don't feel people should be forced to listen to the same kind of music. We feel that we have the platform to be able to showcase various types of talents and encourage people to be more diverse. The second reason is because we hope to tour with our artistes and we want all of them to be in separate lanes and be able to own their individual space.
Speaking about touring, you recently came back from the Olympics tour with your artistes which was reported as being very successful. How was it, really?
The Olympics tour was a highly successful tour because it wasn't just about Trybes Records and the artistes, it was also about Iman Entertainment and the business. We sponsored an event called the African Carribean Business Expo and the artistes got to perform at the Olympics events – the games village, Hyde Park. We also sponsored the African Fashion week which was around this period so we got to perform on all these platforms.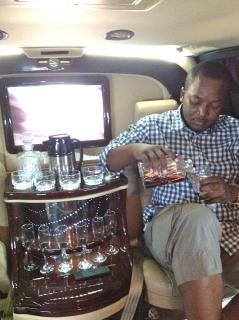 The current Trybes Records artistes seem to be a lucky set. You recently purchased a luxury limousine for the artistes under the label. Tell me about this car.
It's a 2011 Cadillac Escalade but it's a special edition which was purpose built for us. It carries 8 people. It's not a long stretch limousine but really customized such that when you get in the back, it's just like a limousine. It has the lights, the bar, two fridges, a phone, ipod and laptop connectors and five screens.
I read somewhere that it cost N14million
That is a joke. It's way more than that. It's at least three times that price.
What is its purpose really? Why did you invest in such an expensive vehicle for your artistes?
We are a premium brand. I feel like the crop of artistes that we have need to get that type of treatment. I also feel the need for them to be able to travel safe. We want to make sure that when our artistes go out and they drink, nobody is driving drunk so we have a chauffeur for them. If any of the artistes needs to make an appearance somewhere, there is a car that will take you there and you appear properly.
Eva, as the only female rapper in the group has been getting a lot of media attention. The word on the streets is that Trybes Records approached her with an offer and not the other way round. Is this true, and if yes, why Eva?
What happened was that she approached us as a label about 3 years back. We had a conversation and she had unrealistic demands at the time. What I told her back then was that she should go ahead and see if she can get those demands, if she gets it goodluck, but if she doesn't she can always come back. So we just started having this conversation again and we were like, you know, maybe this can work. She is working on some new music right now and we are trying to make sure that we can give her the support that she needs to get to where she wants to go.
You guys recently came up with this funny skit #NaWhoDeyHelpAm which has gone viral. Was this a seriously planned song or were you guys just joking around?
We were just chilling in the studio and someone's phone rang and we just kind of chorused the ring tone NaWhoDeyHelpAm. We just started doing some freestyle, the microphone was on and that is how it came about. We have fun like that here.
The lyrics sort of reminded me of Wash Wash, speaking about ladies who pretend, who depend on men for their sustenance…
It's in the same kind of space and the reason for that is these are the issues we see everyday. You see a 21 year old girl, she has an iPhone 5, she drives an LR3, she travels to Paris often to shop. Who dey help am, really? We did it not to attack anybody. We actually have a male version coming out soon that is called #YouNoDeyPackage.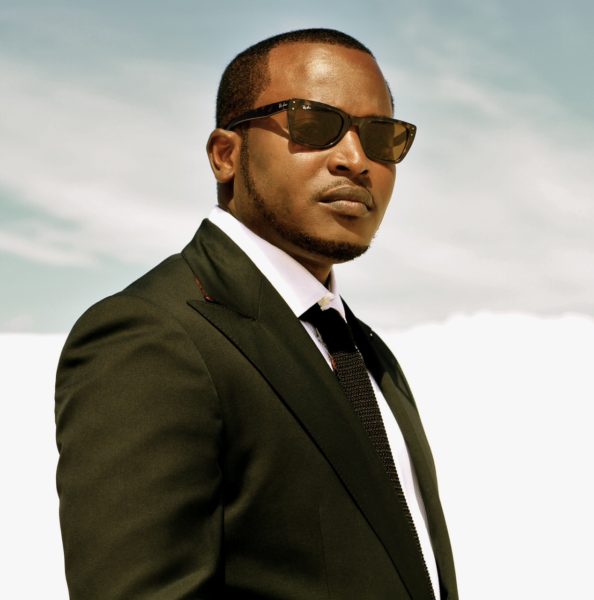 The Evolution of eLDee
Now Eldee, how has your journey been from several years ago as one of the members of Trybesmen to running a successful Record Label such as this.
It has been tough, fun and I wouldn't do anything else if I had the option. I am an architect with a Masters Degree, I dumped that. I had an interactive media business that was doing very well, I dumped that to do music. To be here and see my dreams come to fruition to me is a super privilege. The organizational structure of this building right here was my Thesis Design. When I was in school, I wanted to create a record label and distribution company.
I know it's been a long time but please tell us why Trybesmen split back then?
Trybesmen split because of differences. What we wanted to do was to create a business out of passion but nobody expected it to come the way it did. By the time money starts to get involved, people start having a different perspective of who they are and where they want to go. When you have three people in a group and all three are going in different directions, the dream started to move apart.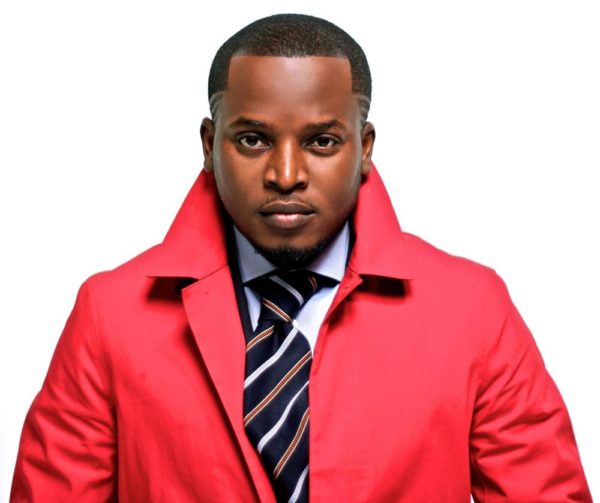 And then one day, you got up and left for America…
I didn't get up and leave. I had a plan. My plan was to be in a more professional environment and learn with professionals and I was able to do that very successfully. When I moved to the states, I wanted to be in the entertainment space, learn about interactive media, audio and video production. I learnt how to edit music videos, build websites and I got the opportunity to do some really interesting things. At some point, I felt it was time for me to go back and develop something with the knowledge I had gathered and since I got back I have been trying to put this structure in place and I'm finally here.
Tell me about your background, eLDee. What kind of kid were you?
I'm from Lagos state, I grew up in Kaduna. I didn't really spend time in Lagos until I moved here for my University. I studied architecture at Unilag. I was a smart kid, I grasped things very quickly. I had all A's in my WAEC. I had the number two score for JAMB that year in the country.
Wow, that's cool… But did your passion for music as an undergraduate affect your studies?
It did. Actually I feel like the reason why I ended up focusing on music was because I didn't want to go to Unilag. I didn't want to school in Nigeria. I already had an admission into a school in US but my Dad insisted I stayed back. The fact that I stayed here meant I became eLDee.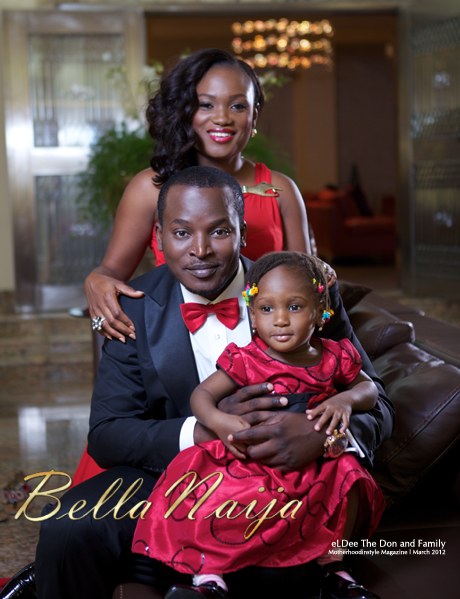 Love & Family
Tell me about your wife. When did you meet her and how does she cope with the demands of your career?
I met my wife in 1998 just as I was about to get into music. She has been a part of it from the beginning so she gets it. Nothing really changed when we got married; it was just business as usual. She is very supportive.
And your cute daughter. How old is she now? Does she "get it" too?
She is two. She is beginning to understand the demands of my career, that I travel often which makes me sad. When I come into the house, she's be like "Are you travelling?" And I'm like "Yes". Then she'd say "When are you coming back". It's not the best of things which is why I'm hoping I can settle down and do less of the artiste stuff and more of the management stuff so that I can spend more time with her.
Does she know how to sing any of your songs?
She is part of my music, she is on my album. She spends so much time in the studio. If you turn on the microphone, she wants to sing. I'm not going to push her to do music, though.
Which one of your songs does she know how to sing?
She likes Today Today. If you call her anywhere to sing one of eLDee's songs, she'd sing that.
Does she call you eLDee? I was expecting you to say "Daddy's songs".
She goes around telling people "This is eLDee. I am eLDee's daughter."
Aww… that's cute
She's very smart for a two year-old. She picks up the iPad, scrolls through it and plays games. I kid you not. She did it for Don Jazzy some days ago. My daughter came in and picked up the iPad and the next thing is she's scrolling through games. "I don't like this one" and I say OK, which one do you want to play. She knows the names of the games.
Let's get back to your wife please. I know you guys have had a wonderful and long relationship. What has made your relationship survive the test of time?
We understand each other. We are friends before anything so that helps to keep things together. We are buddies. My wife and I can stay in the house for up to a month without seeing anybody else and we'd have conversations everyday and we'd not fight once. We'd chill, gist, abuse each other, laugh, play rough… that is the kind of relationship that we have.
Tell me about something romantic she has done for you recently.
She does something everyday, really. How many men can brag that they eat breakfast in bed in Nigeria? I don't know if that is very common but that is my wife. She is the best.
There is usually a lot of pressure on celebrity couples with many people watching to see if their marriages would survive the test of time. You've been married for almost four years now. What is your secret to a scandal free relationship?
If you're not out there messing about, it would be difficult for people to pin stuff on you. If somebody wants to create controversy for you and you are not that kind of person, it would be clear. The other time, somebody tried to play a scandal with me and Mo'Cheddah but we both laughed about it. I'm not the guy who leaves the club with girls, I'm not the kind of guy who has girls flocking around my studio. That is not my style. There is no smoke without fire, if you are not naturally somebody who is into drug sex or alcohol in a negative way, nobody would be able to pin stuff on you. And I think that is why nobody has been able to pin stuff on me because that is not my lifestyle.
On a final note for now eLDee, there has been a recent debate about artistes who pay their way through to gain some form of recognition. As someone who has garnered a lot of respect in the industry, I'd like to ask, can respect be bought? 
You can't buy respect. You can lie about it for a while but respect is something that people give you, you can't take it from people so you can't really buy it. People study you over time, it's just having a good track record really.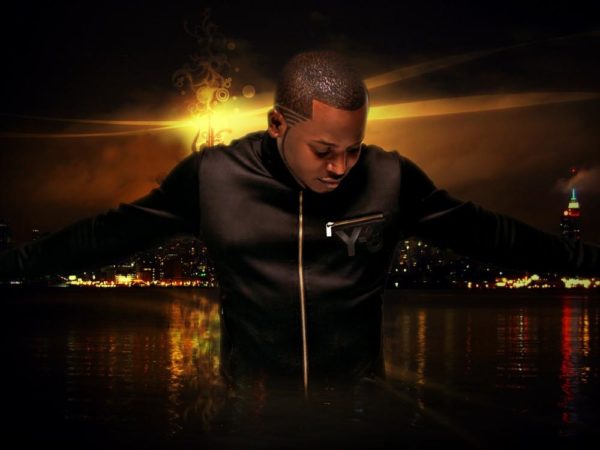 It was really nice chatting with eLDee and from Bellanaija we wish him the very best.
Play Trybes Records – #NaWhoDeyHelpAm (Skit)
[audio: https://www.bellanaija.com/wp-content/uploads/2012/10/Na_who_dey_help_am_-_Trybe_records_BellaNaija.com_.mp3]
Download
Eldee – Today Today
Eldee – Bosi Gbangba