On Wednesday 31st October 2012, Europeans and Americans all over the world celebrated yet another Halloween. Although the celebration has not been completely accepted in Africa, some individuals including Ghollywood star, Juliet Ibrahim are not afraid embrace the western culture.
At the Chrime to Christ star's  Halloween Party tagged "Halloween Weekend with the Stars"  which took place in Ghana to help raise  funds for her foundation (Juliet Ibrahim Foundation for Kidney Cancer), BN spotted other Ghanaian top personalities including Efya, Prince David Osei and Deborah Vanessa, also donning their "scary" costumes.
According to sources, Juliet's Halloween Party didn't go well with some fans and she was criticised for imbibing the western holiday. Not long after, Juliet replied critics via social networking site, Facebook calling their allegations, "ignorant".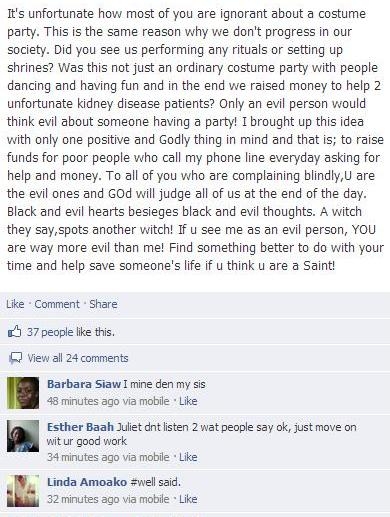 Read Juliet Ibrahim's reply on criticism of her Halloween Party;
It's unfortunate how most of you are ignorant about a costume party. This is the same reason why we don't progress in our society. Did you see us performing any rituals or setting up shrines? Was this not just an ordinary costume party with people dancing and having fun and in the end we raised money to help 2 unfortunate kidney disease patients? Only an evil person would think evil about someone having a party! I brought up this  idea with only one positive and Godly thing in mind and that is; to raise funds for poor people who call my phone line everyday asking for help and money. To all of you who are complaining blindly, U are the evil ones and God will judge all of us at the end of the day. Black and evil hearts besieges black and evil thoughts. A witch they say, spots another witch! If u see me as an evil person, YOU are way more evil than me! Find something better to do with your time and help save someone's life if u think u are a Saint!
The comment has since been removed from the star's Facebook page.
Snapshots from the Halloween Party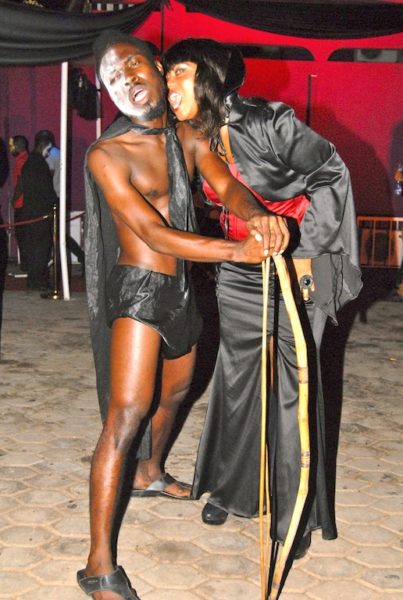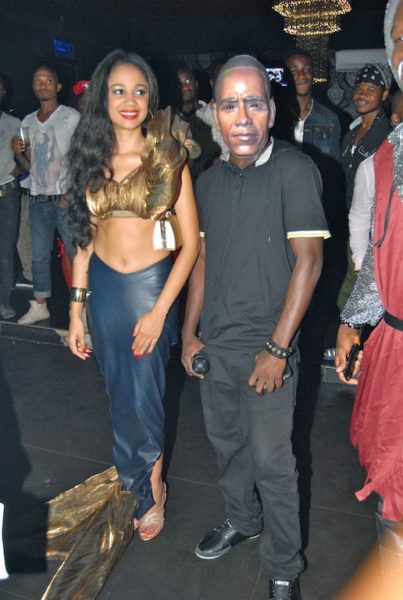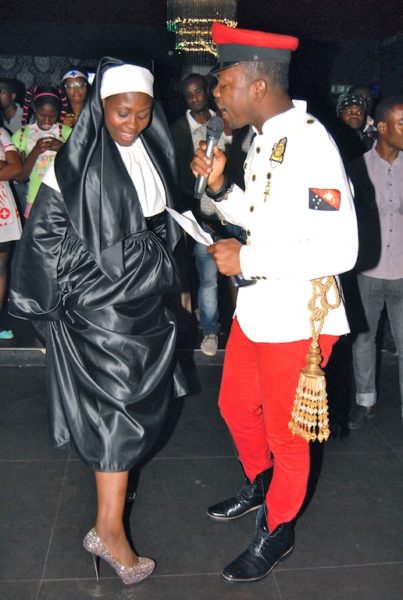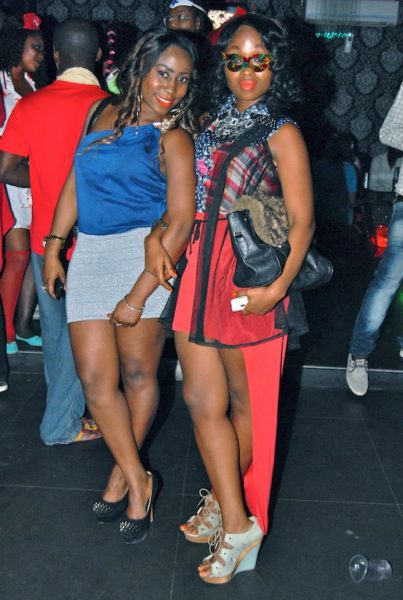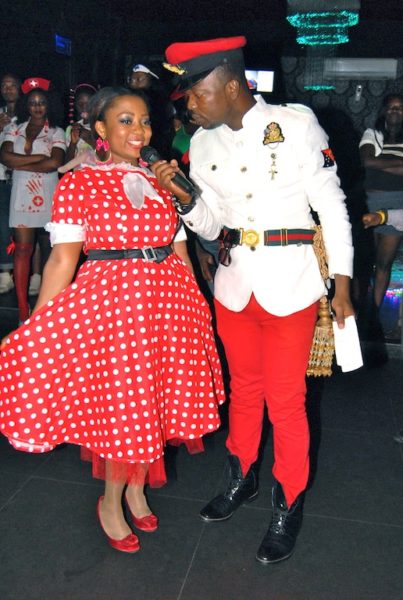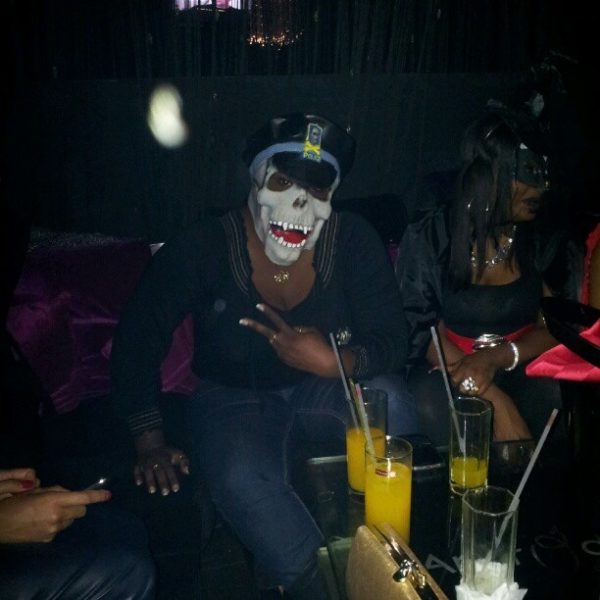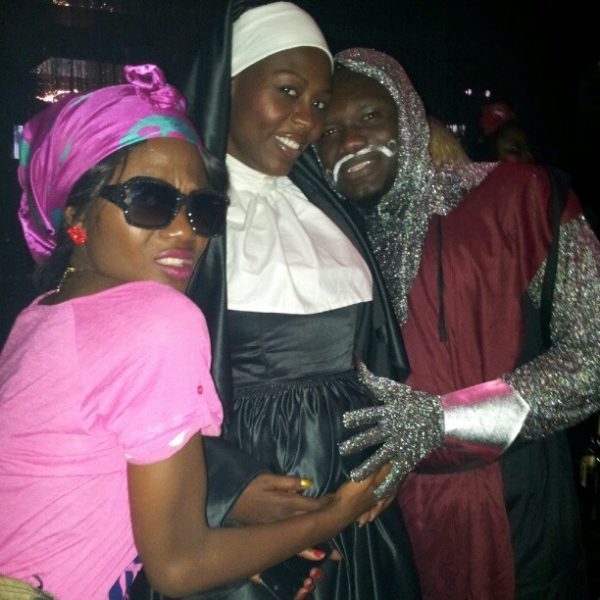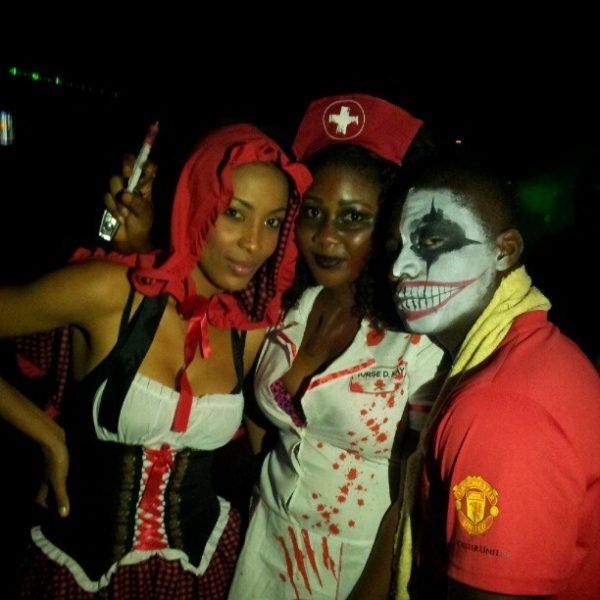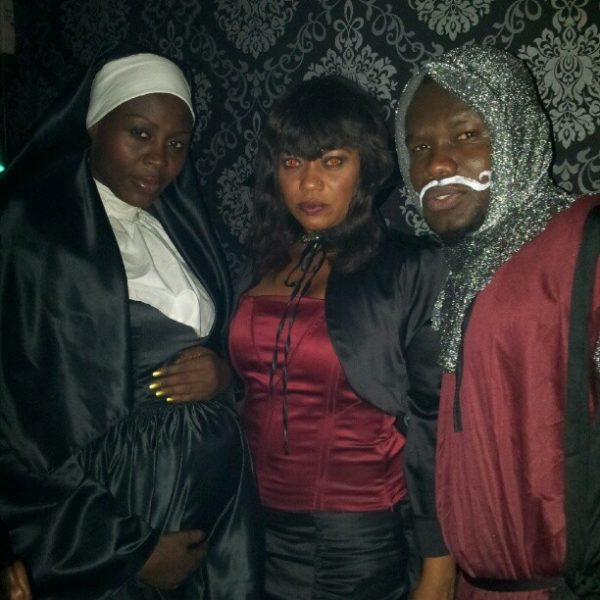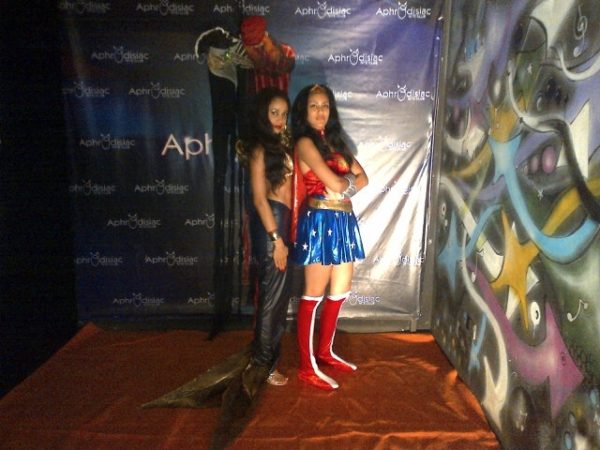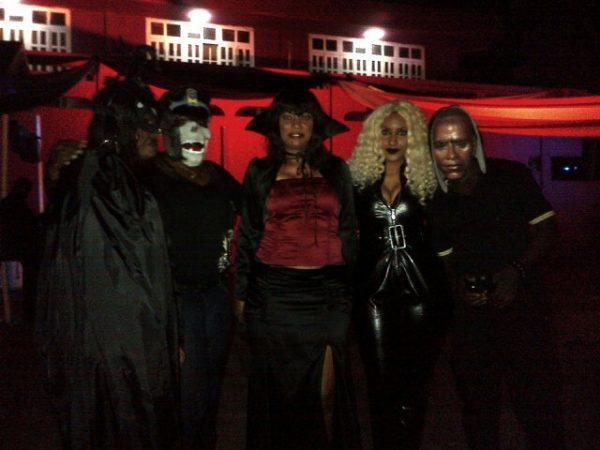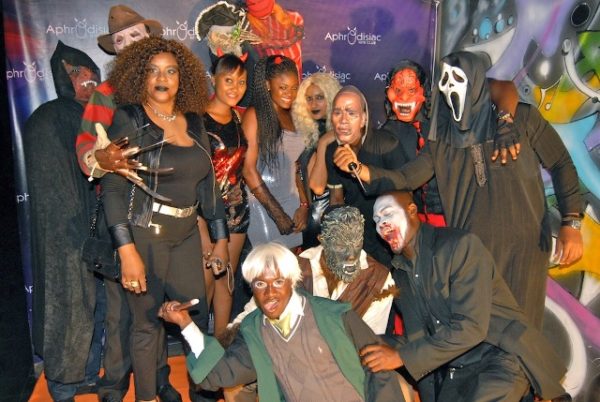 Photo Credit: Ameyaw Debrah