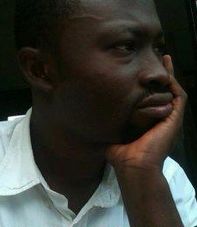 While we are still yet to get over the shock of the four undergraduate students of University of Portharcourt who were killed by a mob some weeks ago, another set of gory pictures of men who were burnt alive have circulated the internet. It was reported that four men who allegedly went to rob last night were caught and burnt alive on Vono street, Mushin, Lagos this morning.
The men were alleged to have gone on a robbery operation last night before they met their waterloo in the hands of angry residents of the area. The residents apprehended them and burnt them alive before the Police could get to the scene.
It is sad that our people haven't learnt from the experience of Aluu4 murders and still believe we have to take the law into our own hands. This is not justice, this is murder and we shouldn't continue killing people on the streets. The value of a human life should be worth something.
The man in the picture above is reportedly one of the victims. The pictures are really gory. Click here to have a look at them *viewer discretion is advised*.