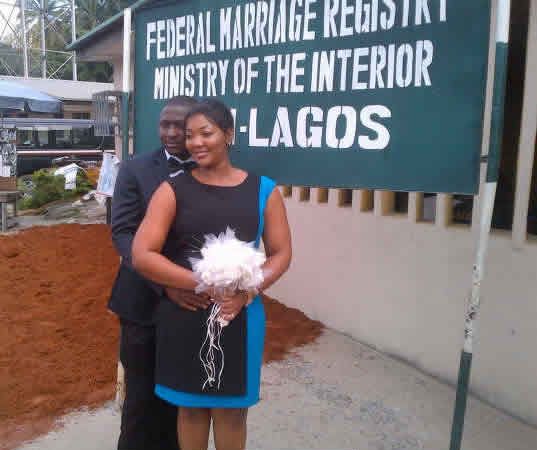 Actress Uche Iwuji was among the crop of Nollywood actress that seemed poised for the lofty heights of Nollywood stardom. The actress' career was on the rise when she decided to slow the pace. The actress who splits her time between Nigeria and the UK has embarked on a new journey today as she married Juwon Lawal, CEO of Oil Trading and Logistics company, ABD Fuel during a civil ceremony in Lagos, Nigeria today.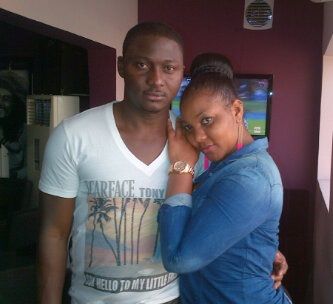 Shortly before their wedding, the couple granted an interview to Nollywood Infotainment. Uche and Juwon shared their love story and plans for the future.
How They Met
Uche: While in London, one of my friends whom I hold in high esteem came for my birthday celebration and told me about one of her clients that is still single who would like to meet me. She knows him well as he has been a long standing client of hers. She is the owner of Giselle Home Ltd, a real estate outfit with it's main office in Lekki, Lagos.
Initially, I told her I was not interested in meeting anybody, but she insisted and told me this guy was a good person but that it will be nice for me to speak with him and know if he is my kind of person. She went further to say that he's a kind, selfless God fearing man, and being that she's someone I trust her judgement of people I agreed for him to call me, from there we got talking and the rest is history.
Honestly, I can't thank God enough because he's given me my friend, husband, brother, everything that I've ever asked for in a man and more.

Juwon: I met her through a friend who is more like a sister to me, she is a property consultant who runs a real estate company called Giselle Homes Ltd. My sweetheart has already given you the rest of the details, please I rather not repeat it.

Feelings About their Union
Uche: Waooooo, I'm the happiest girl. Today is the day the Lord has made and I shall be glad in it. I feel so blessed and loved because this is every truthful woman's dream. I'm sure many people didn't see this coming, but I know my God cannot lie to me. Cos if there's a man to pray, there's a God to answer. I've always prayed to God for my divine destiny husband, and today, he's proven to me again that he's not the God that lies.
Click to read the complete interview
Look out for photos from the couple's reception at Oriental Hotel in Lagos. Congrats Uche and Juwon!