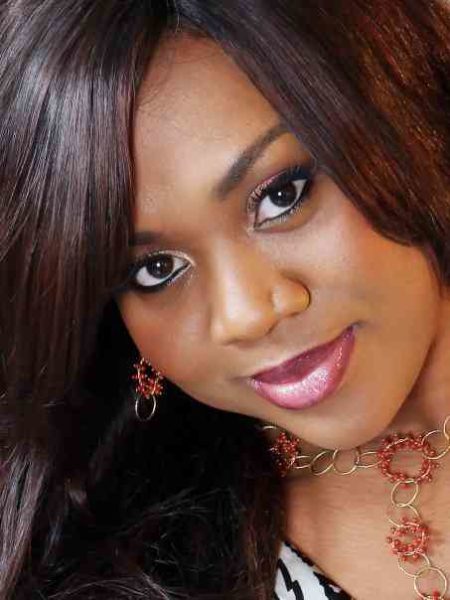 Stella Damasus has over the years, been a prominent name in the Nigerian movie industry. An actress and a singer, she started her career in acting and music as a teenager. Now aged 34, she has had about 20 years experience in professional acting and singing. She has over 50 movies to her credit, has won several awards and was nominated for Best Actress in a Leading Role at the African Movie Academy Awards in 2009. Aside from her music and acting carer, Stella has a deep passion for philanthropy work and is affiliated to several charity organisations. Stella is a mother of 2 and was tragically widowed in December 2004 when her late husband, Jaiye Aboderin died. She got married a couple of years after but sadly, the marriage ended shortly after. In this revealing interview with Bellanaija's Adeola Adeyemo, Stella speaks about her passions, the several controversies and media reports surrounding her late husband's death, second marriage and more.
Since her relocation to Abuja, Stella has been a bit difficult to reach for most of us based in Lagos. Luckily, over the past weekend, she came to Lagos to host a show, speak at an event and receive an ambassadorial appointment. Coincidentally, she was mourning the passing of a colleague in the movie industry and remembering the death of her late husband at that period. This could have dampened her spirits but she did an excellent job of not letting it getting in the way and opened up in one of her most revealing interviews ever.
Hi Stella. Let me first extend my condolences on the death of veteran actor, Enebeli Enebuwa. I understand you led other people in the industry to get help for him while he was ill.
I'm very angry because the people in my industry are hypocrites. That man was ill for a long time in Lagos and they turned it into a fanfare. People would go and visit him and take pictures with him, post it on Twitter, on Facebook, on their blogs; they used it to make people feel that they are philanthropists but nobody lifted a finger to take care of him or help his family. They are more interested in politics; who would be President, how they can visit dignitaries who would dash them money. Nobody cares about the elderly people in the industry. We know how to celebrate people when they die, but when they are alive what do we do for them, especially the sick ones? The Delta state government eventually sponsored him to India. I'm just very pained.
I'm sorry to hear that. But this is not the first time you've been associated with a charitable cause. You are affiliated to a couple of charities. Tell me about these projects.
You probably wouldn't know a lot of things that I do because I'm not one to blow a trumpet for the whole world to hear. But let me just give you a few. I am an ambassador for Women For Africa. We are trying to inspire African women who have been relegated to the background. I've been working with Lamboginny Say No To Crime project to do things for the prisoners. I'm also an ambassador for Project Alert. Another NGO I have is ADIVA where I mentor young girls. In Cameroon, I'm affiliated with Splash Network, we deal with cancer. Every year, we go to Cameroon with relief and medical materials like syringes and drips for the cancer patients. I am also affiliated to SOS Children's Village and I am in talks with NAPTIP. I was recently appointed an ambassador for the NDLEA. And there is my Stella Damasus Art Foundation. All together, we've trained 40 people in drama and music and they are doing very well. It's totally free.
That's quite a long list, well done! What is the purpose behind all the charity work you do? What drives you?
That is my life, that is what I've been called to do. When you think about purpose, it's not just about being a star. God gave everyone something special, put you in a particular place so that you can influence something positive. I have a talent for a reason and against all odds, against everything that I have faced, I'm passionate about helping people and doing philanthropy work. I'm just very happy that my wealth is in people, not money. When I try to impact people's lives positively, that makes me happy.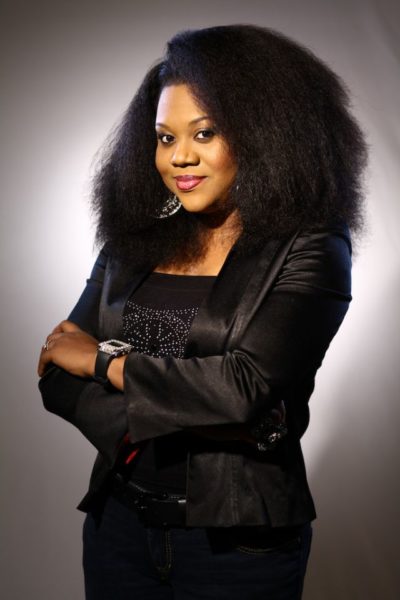 Acting & Music
You haven't been acting much lately. In the past few years, we've seen less of you on the screens. Why is that?
The truth is I intentionally slowed down. I was in a system where I knew a lot of crap was going on and instead of me to sit there and complain, I had to come out of it a bit. I just decided to be careful with the kind of roles I played. Every film, they want me to cry, they want me to be the good girl or the victim. I got tired of answering the question "Oh Stella, why do you like to cry in movies?". I decided to look for something challenging and so if I get a script and the character is different and challenging, then I would do. Now, I am trying to see how I can make my own movies.
I notice you've been doing more music lately. You released a single some weeks ago that got mostly good feedback. Tell me about your music career.
A lot of people still don't know my background. They don't know that I was a singer before I started acting. When I came to Lagos, my first job was as a singer. It was when I escorted somebody and I met people doing auditions for a movie that I got into acting. Before then, I was working in Klink Studios. I was a singer in the studio doing jingles but I was also singing at a place called Jazzville in Yaba. And then I joined a band and we started singing for shows. I was not a recording artiste that had an album but if I recall when I started singing in a band, it's been about 20 years now.
I read somewhere that music brought you and your late husband together…
Yes, I was in a band called Synergy with my late husband. We were singing everywhere together. We had a single that we did a video for, Love Song. Before he died, we were in the process of making our album. We had done about six songs but he wanted me to release my solo album first but I knew I wasn't ready. So I encouraged him to go ahead with his. He had finished his album and was getting ready to start shooting videos before he died.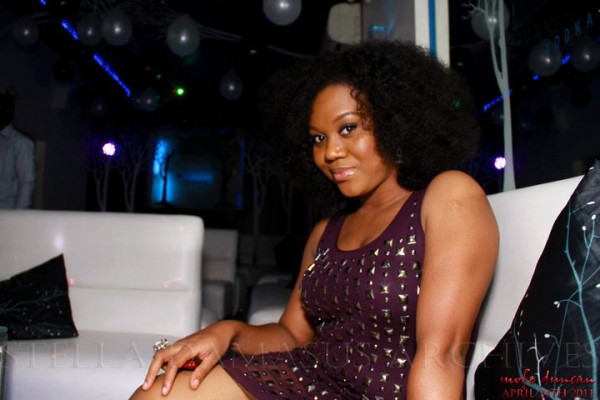 Are you trying to finish that album now?
No, this is a new project. It is not a commercial album, I must say that. The kind of people that would like it are those who love real music, not club hits. I will have uptempo music that you can dance to, but it would be real music that you can enjoy.
How far have you gone with the album and which artistes are you collaborating with?
I've recorded quite a few songs. I did one with Lamboginny called Get Up. I am going to do another one with Micheal Edward. I'm thinking of doing one with 2Face and I'm hoping by God's grace I can get M.I to do a song with me. My biggest dream would be to do a song with Rita Marley. I met her in Ghana and we got talking and she showed me old pictures of her late husband. We bonded and we are trying to do a song to honour and celebrate both our husbands.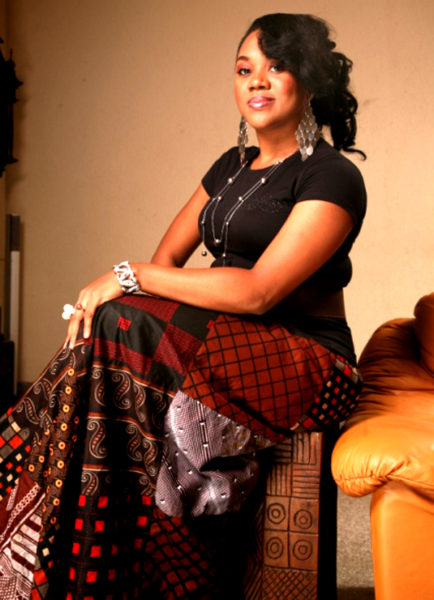 Remembering Jaiye
Stella, I say this with my deepest sympathy. It's been eight years since the passing of your late husband and coincidentally, we are in the month of December. You wrote an article some days ago called "Jaiye On My Mind" where you celebrated the life he lived. In the month of the anniversary of his death, what thoughts are running through your mind?
Sometimes, I still think I'm dreaming. Sometimes, I still think that he went on a very long trip and he's coming back. That is the honest truth. I've moved on, my children are doing well but you can never finish mourning. You can never forget. It is easier to handle, the scars are easier to deal with but it never goes away.
What do you remember him for?
I remember him a lot but the good thing about it is that, he was such a great person that every time I remember him, it's a good thing that would make me smile. I'm glad that my thoughts of him are not sad. Every minute I remember, I celebrate him and I celebrate his wonderful children because my children are too good to be true.
Has time healed your wounds?
Time can let you handle it, not really heal. After a while, you get better and stronger. Maybe after 15 to 20 years, I might get to where there is healing, I don't know. This is somebody that I lived with and shared my life with. Somebody that if anything happened, the first thing I would do is call him. I can't deceive myself saying I am totally healed.
How did the news of his death come to you?
I got a call from somebody that never calls me, one of his Lebanese friends. He told me that I had to come to the hospital that Jaiye had fainted. He said the Doctor probably needs me to bring some clothes. I thought why couldn't they revive somebody that has fainted, why do they need me to bring clothes? When I got there, I saw a massive crowd and I wondered what they were doing there. Then I started looking at their faces and noticed that I recognized them. That day, Jaiye went to play basketball and some of them were still in their jerseys. I was with a lady that used to live with us. Kate Henshaw came downstairs and whispered something into her ears and she just flipped and ran, she almost ran under a car. At that point, I couldn't even think that he was dead. It was like No, my Jaiye cannot be dead. He is just 33 and I'm 26. Then I got to the doctor and I asked to see him. Some of his friends were in the doctor's office. I looked around me and saw grown men crying and shaking. He told me to sit down, looked straight at me and said "I'm sorry, your husband is dead". I don't remember whether I grabbed him or I hit him. I was shouting, saying he should take me to see my husband. I refused to believe him so they made sure that I saw his corpse so that I would know. He looked like someone that was sleeping.
It must have been a very difficult period for you, Stella. There were several reports in the media saying different things about your mental state at the time and challenges you faced from relatives.
If he was sick over a period of time, it would have been easier to deal with. But he went to play basketball and just slumped. We planned to take our friends out later that night and we even had a show to perform at the next day which we had already been paid for. It was in the media that I had gone mad. One or two people saw me talking to myself but they didn't know why I was talking to myself. I didn't know who to trust. I went through a lot. It is when you are at your lowest point that you find that people want to take advantage of you. Things that you would not expect people to do, if I open my mouth and talk, you would be shocked. But out of respect and the way I was brought up, I just let it go.
A lot of young people have passed on in similar ways while playing sport. What did the results of his post mortem say about the cause of his death and do you have any advice for young people?
This is one of the reasons I said if I open my mouth and talk, you would be shocked. The post mortem matter is one of the reasons so I've decided to keep quiet on that. In our society, we don't have a culture of checking up on our health especially when there is nothing obviously wrong. When we are physically OK, we think everything is OK. A lot of people have been carrying diseases that are dormant but something can trigger it and they might not even know. The younger you are, the more check-ups you should do. We have this mentality that if you haven't reached 40, you shouldn't take your health seriously.
Are you saying there was no post mortem examination carried out?
I don't know… I don't know.
Moving On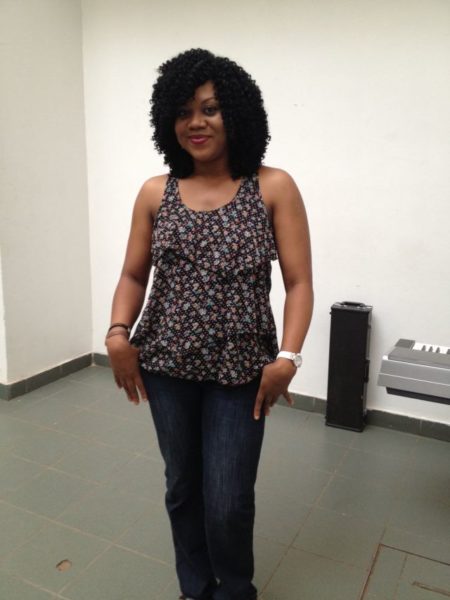 There were conflicting reports about your second marriage and divorce. What really happened?
Yes I got married and the marriage is over, we got divorced. It was due to irreconcilable differences. I don't like talking about my ex-husband because he is a very private person and a very responsible man. We are two adults that entered into something and those same two adults saw that it wasn't working and we decided to quietly leave it.
How long were you married?
I really would not want to go into details.
After your divorce, there were some rumours about you being in a relationship with Mofe Duncan.
Mofe Duncan is one of the closest people to me in the world. He was there for me in my time of need. He's single abi? He's very handsome abi? If they say I was dating him, all well and good. For me, people have to open their eyes and understand that there are too many important things to worry about rather than who is dating who. We are looking at people who their wives would fall ill as leaders and they are proud to say their wives are getting better outside of the country. A governor would have an accident and they would immediately fly him out. What about people who can't afford to fly abroad, should they die here? We have things like that to worry about but the world wants to know who Stella is dating.
I'm only asking these questions to correct any false rumours being spread.
The truth of the matter is I really don't care what people think about my private life. If they insist or believe there is somebody, they should go ahead and believe that.
This ring on your finger looks like an engagement ring, Stella. Am I correct and does this mean something?
Well, if it looks like it then it is. It does abi? Then it is. For me to boldly wear this, I know what it would cause so I'm saying to them, talk. Yes I'm wearing an engagement ring so its left for you to decide whether it's real, or I'm wearing it for fashion, or I'm just looking for trouble.
On a final and brighter note, tell me about your children. How are they doing?
My kids are wonderful, they are growing up nicely. I have a teenage daughter who is 13 and the second one is 10. I'm very happy that God has helped me because its God that helps you train children in the way that you want them to grow. Even if I'm not home, my children still do morning devotion on their own. Because of the experiences we've had together, we've become best friends. I don't let them see me as Mummy, I tell them to see me as their friend who would correct them with love. They are a blessing to me and they are so mature. They had to grow up quickly because of what they went through. They've made life easier for me.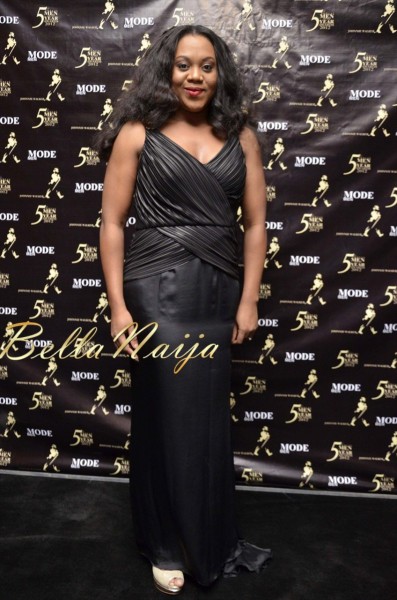 It was great chatting with Stella and from BellaNaija.com, we wish her the very best!
 
Listen to Stella Damasus – Love Me Quick

Stella Damasus & One Nation Band