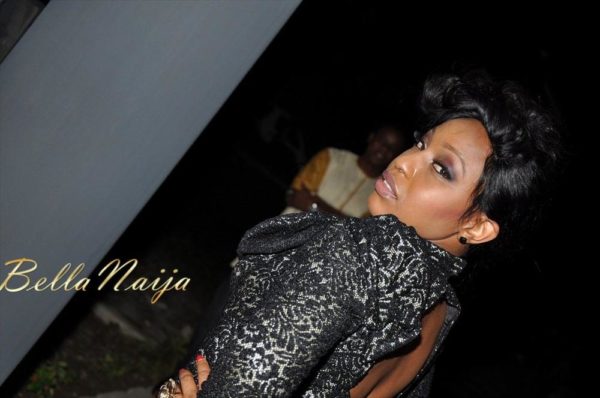 "It was a night to remember"
Those were the words of guests at the world premiere of Charles Aniagolu's latest flick, Streets of Calabar last weekend. Hosted by the Cross River State Tourism Board, Spirit Creations and UNICEM, the event saw in attendance the movie's cast and crew including Rita Dominic, Anthony Ofoegbu and Lisa Kill.
Also in attendance were Phone Swap star, Nse Ikpe-Etim, who sashayed down the red carpet in a backless floor length black dress with a thigh high slit in front, Chris Elvis, Mark Effiong, Mary-Anne Ochala and Janet Usimka.
Speaking at the premiere, the movie's leading lady- Rita Dominic – who arrived in a form fitting black and white lace dress, said "I'm always nervous ahead of a movie premiere. As an actor you only see the film for the first time at the premiere event so you're always wondering how your performance is going to be received. During the movie the audience really enjoyed themselves. They reacted very well to all the key moments, laughing at the comedic scenes and expressing fear and shock during the dramatically tense sequences. At the end of the movie when the audience started clapping and cheering I was very happy indeed."
So what is the movie all about? A rep for the production company says it focuses on two down-on-their-luck scammers caught up in a web of scams, danger and murder. Movie critics also weigh in, calling it a world class production for its original backdrop, darkly comic riff and tense, rollicking action-gangster-thriller portrait, which places the production at the pinnacle of the Nollywood movement.
Streets of Calabar is out in cinemas now across Nigeria. Check out the photos!
Streets of Calabar Red Carpet Premiere
After Party
Watch the Official Trailer