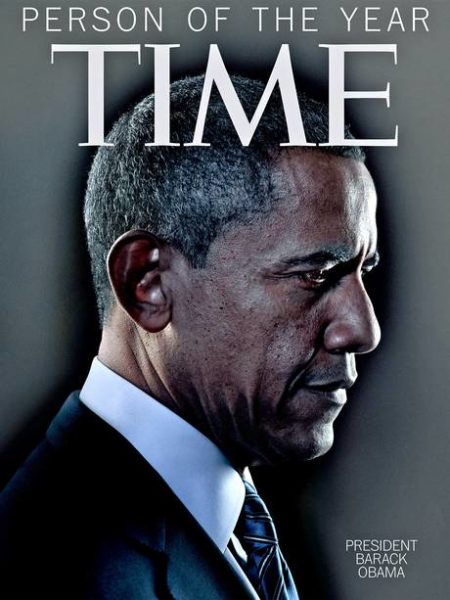 President Barack Obama of the United States of America has been named TIME Magazine's Person of the Year for the second time, after winning another term in the White House in November.
In naming the President as the Person of the Year, TIME said in an age of "lost authority" Obama has maintained his.
The announcement of the annual selection was made yesterday where the magazine called Obama the "Architect of the New America." "He's basically the beneficiary and the author of a kind new America – a new demographic, a new cultural America that he is now the symbol of," TIME editor Rick Stengel said of Obama, who was also selected for the honor in 2008 when he became the nation's first black president.
The President is Person of the Year, Stengel went on, "for finding and forging a new majority, for turning weakness into opportunity and for seeking, amid great adversity, to create a more perfect union".
TIME's "Person of the Year" is the person or thing that has most influenced the culture and the news during the past year for good or for ill. The four runners-up for this year's honour were Tim Cook, the new CEO of Apple, whose predecessor, Steve Jobs, appeared on the magazine's cover eight times, though never as Person of the Year; Mohamed Morsi, the new President of Egypt; Fabiola Gianotti, the particle physicist in charge of the search for the Higgs Boson particle; and Malala Yousafzai, the Pakistani teenager shot by the Taliban for promoting education for girls in the region.
TIME said voters said they believe Obama is honest and has lived an admirable life trying to do the right thing.