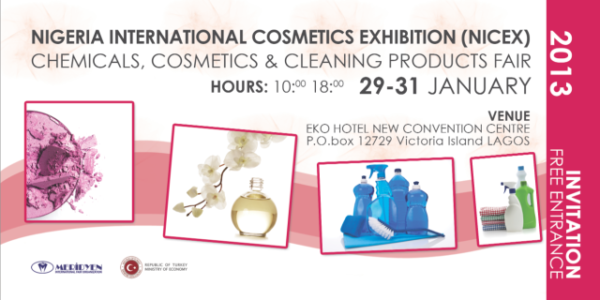 Meridyen International presents the NICEX 2013. This year, the fair is concentrating on chemicals, cosmetics and cleaning products.
It's the perfect time to get your choice pick of cosmetics as the fair promises to be a grand show displaying exhibits from top beauty houses in the industry. There will be amazing first class products in skincare, beauty accessories, perfumery and aromatherapy, hair care, hygiene and makeup as well as business opportunities in the industry.
Date: 29th – 31st January, 2013
Time: 10am – 6pm
Venue: Eko Hotel New Expo Center, Victoria Island, Lagos.
For more info and general inquiries, please contact Mr. Ayodeji Paul Oluigbade; +2348023620151, +905382900451 or email; [email protected]
___________________________________________________________________________________________________
Sponsored content