Now that 2013 is finally here it's time to get back to some serious business – work, new relationships and SHOPPING! With all the new and cool stuff we are getting this new year it's almost impossible to store it all up in your wardrobe without calling your 'furniture guy'. We know you have to sort out shoes, hats, tops, jackets, scarves, jewelry…phew! Just listing them is exhausting; so here are a few cool tips to help you create more room out of none.
1. Clear out your clutter – Clear out the old clothes you don't use anymore to make room for new clothes.  Remember that there are some clothes you can transform, so be careful with what you discard.
2. Change the pattern of placing your shoes – Your shoes are your feet's best friends so they need to be treated as such. Instead of placing both pairs of your shoes facing the same direction, try placing them in opposites, this is for optimal utilization of space and make room for new 'best friends'
3. Choose the right hangers – When hanging your clothes it is always important to get the right hangers that maintain your clothes shape and help economize your space. The best ones to use are the slim-line hangers. They're really slim so they give you more room. They come in different shapes for different clothing, and have Velcro material that hold your clothes in place to prevent them from slipping and falling off during storage. Oh! and if you've got those chunky wooden hangers, they're be perfect for your foyer closet. It gives off a professional look.

4. Sort out your accessories –  Accessories do a lot and it can be very frustrating having them lie about unattended. To get them organized, sort out your jewellery and place them in a drawer with internal demarcators so chains, earrings and the rest can have their own storage space. Take belts, scarves and lay them straight in a drawer; they take up less room that way.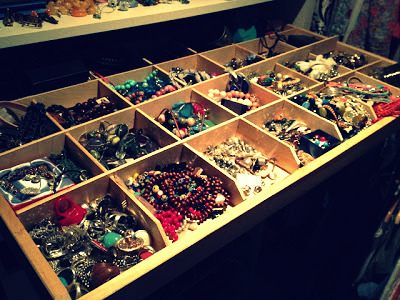 5. Always hang your favorites – There's no reason why our wardrobes shouldn't have a VIP section.Our frocks and favorite pieces need to be stored folded as the weight from possible beading or sequins can distort shoulders or stretch the straps if hung.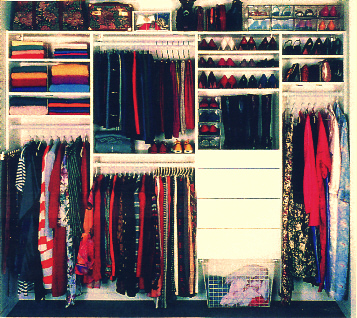 ____________________________________________________________________________________________

Jennifer 'Penshy' Obiuwevbi is a writer/copywriter/content developer. She studied Mass Communication at Babcock University; where she co-hosted a radio show. She loves to write, live life, play dress up and is 'Adele' at heart. Follow her at @penshy and http://penshee.blogspot.com to find out more.