Kim Kardashian was in Lagos on Sunday 17th February 2013 for Darey's "Love Like a Movie" event. The event was spectacular – it definitely upped the standard of events staged in Nigeria in terms of theatrics. The stage, lighting, music and dramatic circus arts took things to the next level.
As everyone knows, Kim was one of the major attractions of the event. BN met the reality star and we have to say she was exceptionally sweet and courteous. Kim was clad in a black leather dress which hid her baby bump paired with high-heeled black sandals.
Check out photos of Kim at the event and look out for many more photos from "Love Like a Movie" on BN.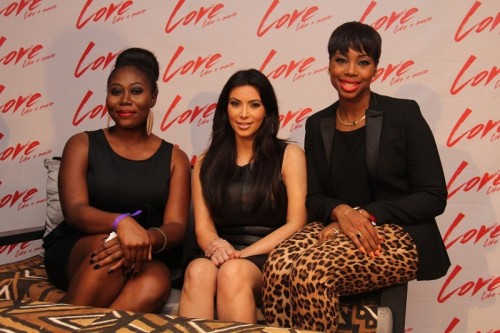 Photo Credit: NotJustOK