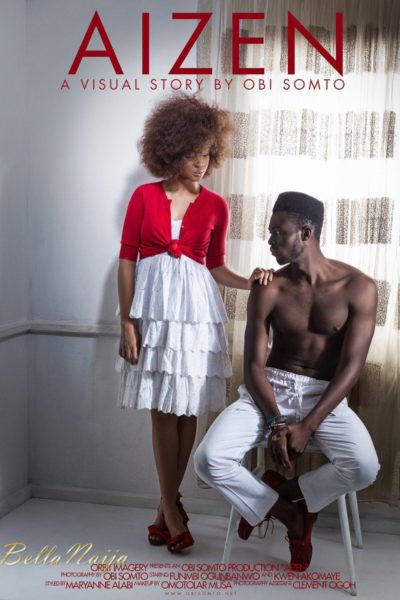 Today is the 14th of February 2013 – Valentine's Day and here at BellaNaija.com you know we love LOVE and we totally enjoy celebrating it.
Today, Nigerian photographer Obi Somto shares with us a personal story about a girl he really likes – through photographs. If that isn't romantic, I don't know what is!
The visual story is tagged AIZEN and it connects with everyone. AIZEN is a typical story of a young man who falls in love with a beautiful young lady. They both realize they have feelings for each other but somewhere along the line, the girl finds it difficult to totally commit to the relationship. Let's see if they have a happy ending!
Credits
Photography: Obi Somto – www.ObiSomto.net
Female Model: Funmbi Ogunbanwo
Male Model: Kwen Akomaye (Isis Models Africa)
Stylist: Maryanne Alabi
Make-up: Purple Labalaba
Photography Assistant: Clement Ogoh