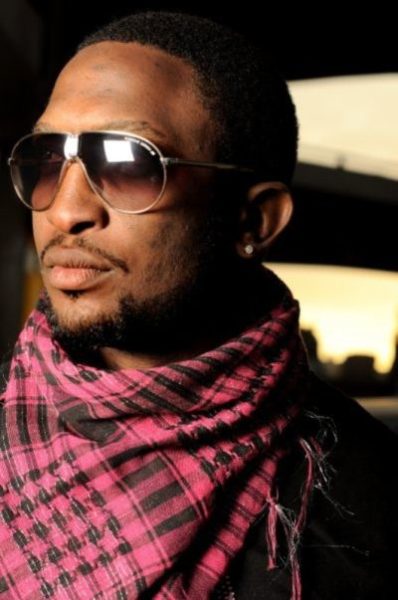 In the evolving phase of Nigerian music where many artistes are hopping on the fast lane of Hip Hop and Afrobeat genres, Dare Art Alade still remains perhaps one of Nigeria's longest standing R&B artistes.
Coming from a musical background, he is the last son of Art Alade a famous Nigerian highlife / jazz artiste in the sixties and seventies.
Dare's road to stardom started in 1998 when as a teenager, he was performing at a club where a member of the Cool FM management spotted him and invited him to the radio station where he worked as a presenter for some years. In 2004, he participated in the music reality TV show, Project Fame Africa. He went on to host the show when it made its debut in West Africa.
Dare has dished out his hit tracks including "Sisi Eko", "Carry Dey Go", "Fuji" & "More" and has won several awards including the Best R&B Video at the 2009 Channel O Music Video Awards for "Not The Girl".
In this exclusive interview with BellaNaija's Adeola Adeyemo, the father of two shares interesting details about his family, career, marriage and valentine.
We love to celebrate Valentine in Nigeria and any major artiste who has the good fortune of staging a show during the season of love would definitely pull a crowd. Dare Art Alade has been creating quite a buzz with news of his upcoming show "Love Like A Movie", a Valentine concert set to hold this February. When I heard the Abuja based artiste was in town preparing for his concert, I grabbed the opportunity to have a chat with him. His description of what to expect at the concert only heightened my anticipation.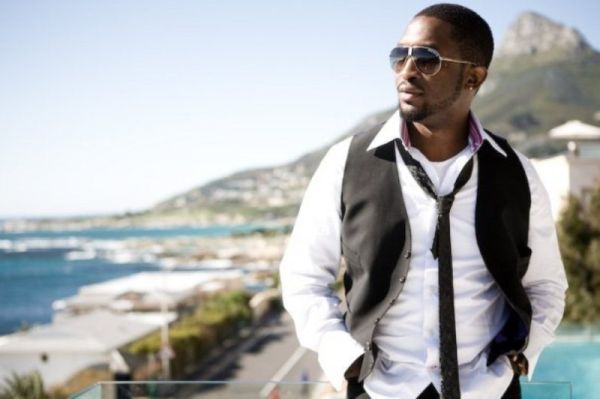 "Love Like A Movie"
In recent times, Nigerian artistes have been staging concerts like it's going out of fashion. But you've been doing music much longer than some of these artistes and this is your first major concert. Correct me if I'm wrong.
We started this many years before people started doing big concerts and taking Eko Hotel and all that. But this is my first in recent times. The first concert I headlined was in 2006. Over the years, we've seen what people have done and we're not going to do what people are doing. It's a different kind of concert this time around. We aim to raise the bar, up the ante and improve Nigerian entertainment.
Why Valentine? Why did you choose to stage a concert during the season of love?
They call me the king of R&B, is it at the Christmas carols you want me to be singing R&B? This is our period, this is our time and it's a special time, not just for lovers but also for myself and you'll find out why on that day. Some people already know but I won't let the cat out of the bag.
What should people who attend the show expect to see on that day?
We are hoping to achieve an unforgettable evening of music, theater and dance that will touch the soul. It's an original production from Soul Muzik. We've been working on this for about a year and we have our co-producers from Italy bringing in some Cirque du Soleil – it's like a circus with acrobatics and theatrics so that when I'm performing, you have people hanging from one place or the other, flying around; and other forms of creative arts like sand artistry. It's a variety of creativity oozing for about two hours. The action is non-stop. Once we start, you won't even want to go for a bathroom break.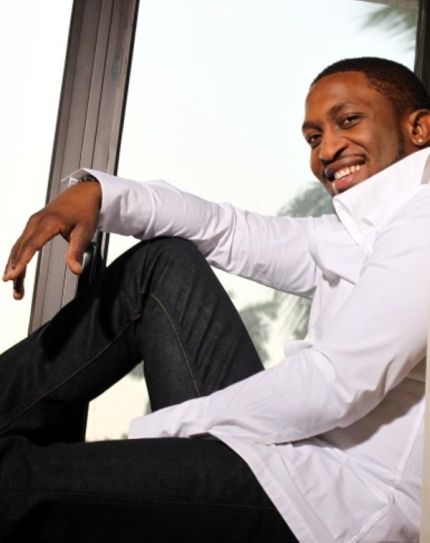 The Music Journey
Before you get me all dreamy about the concert, let's move on to your music journey. Starting from your upbringing, how did being the son of a famous Jazz artiste shape your career path?
Very much. You're bound to follow things that you are exposed to especially at an early age. I was exposed to Jazz and Classical music so that formed the basis of my experience with music. It was a huge influence not just from my Dad but also from my family because I come from a musical family.
What fond memories do you have about your childhood that has shaped the man you are now?
I grew up with my Mum mostly. I was very young when my Dad died. As one of the youngest in the family, I had to learn how to do a lot of domestic chores. At that point, I was grumbling as a kid but at the end of the day when you get older, you realize that these are the things that form your sense of responsibility.
I recall listening to you when you were a presenter on radio some years ago. How did you get on Radio and make the transition to music?
Music actually took me to Radio. I was performing somewhere and the person who would become my boss was in the audience. So, long story short, music took me to radio and radio took me to TV.
Talking about TV, you've hosted a couple of shows including your reality show, Undareyted which went off air after a while. What are your plans for the show?
We're going to revamp it. A lot of these things take time and resources but we like to focus on one idea at a time. Right now, we're focusing on Love Like A Movie. When we're done with it, we'll release some new material and then maybe go back to TV.
I've read different accounts of what you studied in the University. Some say you studied Music while others say you studied Creative Arts. Which is correct?
I studied Creative Arts. In the first two years, you do Creative Arts in general – dance, music and theatre and in the last two years, you specialize, so I specialized in Music. I have my degree in Music but it's under the Creative Arts department at University of Lagos.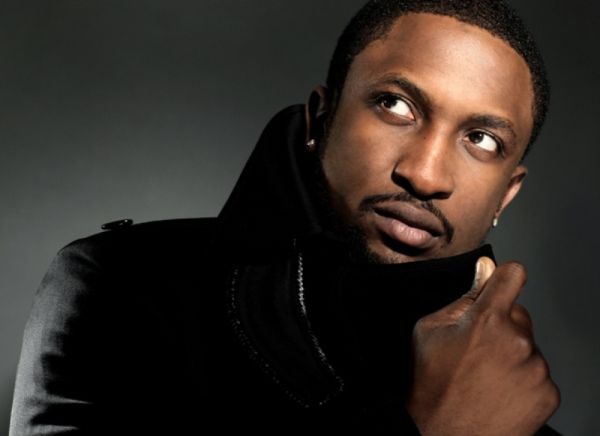 You have been associated with a few music genres. What genre are you most comfortable with and how has it evolved over the years?
I'm predominantly a soul R&B artiste and from time to time, I make Pop music as well but I also make sure there is R&B in there somewhere. I make music that feels good to me not because that's what the market determines.
Now you're with Soul Muzik, your own record label.
(Laughs) I'm a co-owner.
With your wife?
Yes.
We'll talk more about her soon, but tell me what inspired you to start your own record label and a bit about the artistes under Soul Muzik.
Branching out to start mine was borne out of the need to put my destiny in my hands. I know what I want and how I want to do it and what better way to go about that than doing it myself? From my experience working with other people, it shows that people have different priorities but with your own, you can pace yourself and do it at your own time. We do everything by ourselves from making the music, to shooting the videos and promoting the music. We have a team of people that have been tested and trusted over the years and we've now delved into supporting other artistes like MoEazy, a Nigerian returnee from the UK who is a multi-talented rapper and producer. We also have our first lady, Zaina. She is also a returnee from the US. We are shooting their videos now and it's going to be an exciting year.
The quality of your music videos has often gotten good reviews and over the years, you're one of the Nigerian artistes who has raised the bar in that aspect. What drives you?
I think it's about putting your money where your mouth is. Apart from your audio, the next representation of yourself is your visuals. It may take a while, but it has to come out right. We are not trying to show off, but it's our mantra at Soul Muzik to strive for perfection. Sometimes it comes with awards, it comes with accolades and it even comes with beef. But we're just doing what we know how to do, the way we know how to do.
A recent one that got a lot of attention was the "Sisi Eko" video in terms of the location, the costumes and more. Tell me about the making of that video.
It was planned. In a lot of Nigerian videos, we don't really plan them and that's why they don't come out so great. Pre-production is one of the main magic ingredients which everybody knows but not all pay attention to. It's not about the number of days you use to shoot the video or the cameras that you use, it's about planning and getting your shots, costumes and colours right. That is what we did with Sisi Eko. We shot it on a Sunday. Of course it was quite expensive shooting outside considering all the variables, the Area boys and LASTMA but at the end of the day, everybody including the Area boys helped make it a success.
Marriage & Fatherhood
With the birth of your second child last year, your family is obviously growing. How has your fatherhood experience been so far?
It's fun watching them grow and being responsible for their progress and successes. Juggling that with work is hectic sometimes but exciting as well.
How long have you been married now?
6 years. But we've been together longer than 6 years, probably 8 to 9 years.
That's impressive. What would you say are the secrets to making your marriage work?
There is no magic about it, it's just about getting along. If you work together, it even makes it better which we do; sharing ideas and doing a lot of projects together. Also, respecting each other is very important. We are two different people and you can't change anyone. You can only be supportive and encourage each other and that is what we've done.
How do you combine your busy schedule as an artiste with the demands for your time at home?
It's just scheduling. I won't lie to you, it's very hectic. But no matter where I am in the world, once I have a break, I go home and spend time with my family. If I stay away too long, it doesn't help things. One day I'd go away and come back home and my children would be like "who's that?"
You mentioned earlier that you and your wife are co-owners of Soul Muzik.
We do everything together, all our businesses together. In our videos, she picks the direction, the location and picks the model sometimes.
Doesn't this cause some form of friction, considering the fact that these models might act some "uncomfortable" scenes with you?
That is exactly why she is picking the models, she knows what looks good. She knows what she would like people to see and she runs it by me and I'm like, "cool, I trust your judgement, that's fine". It never goes wrong.
Around the time you got married, the media was agog with insinuations that your wife is older and wealthier than you. How would you react to this?
I don't talk about hearsay. I'd rather not say anything and allow people to continue to say whatever they want. Whether they think this or they think that, that is their business. I'm having a great time and making a success of the few things I have around me. Surviving in this country is not easy. Nigerians like to survive on words, l don't survive on words.
A number of marriages these days, especially those involving celebrity couples crash within the first few years. What tips for a successful marriage have you learnt over the years?
In a marriage, you've got to be humble. Nigerian men are fond of being too braggadocios and hard. Every coin has two sides and if you realize that without the other side, you won't even have a coin, then you know that it's not that you're more than the other person or the other person is more than you. You also have to praise each other; praise that person when their praise is due so the person can also praise you when your praise is due.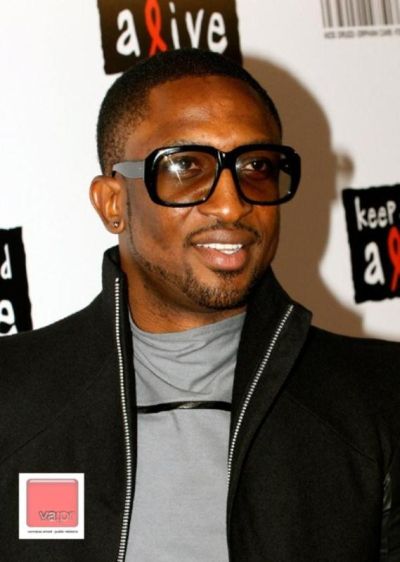 Talking about praise, tell me something unique about your wife?
She is one of the most fantastic, creative people that I know. She is a graphic designer by education but by profession, she is an interior designer. She does interior, I sell paint, so you can see the combination in terms of business. We always work together. Even in entertainment, she works behind the scenes. Apart from being beautiful, she is smart and really creative.
What plans do you have for her this Valentine?
This is our Valentine right now, the Love Like A Movie project. We want to share our Valentine with everyone.
You were formerly based in Lagos but now in Abuja. Has the relocation affected your career and appearance at shows in anyway?
It's not a problem at all. I'm here in Lagos aren't I? I'm doing this interview in Lagos aren't I? So I'm in the place that I need to be when I need to be.
Before you go, make me dreamy once again. Which artistes would be performing with you at the concert?
We might be having a special guest coming in that would get people talking. But we have 2Face Idibia, P-Square, WAJE, 9ice, Iyanya, Timi Dakolo, MoEasy, Zaina and so many people who are going to be making appearances in a very special manner. It's not going to be what you're expecting, that is the reason why you need to attend this concert. We are going to leave a lot of mouths open. We want people to go home with a picture in their mind, not on their camera or on their phones, but something that they would keep inside them until the day they die.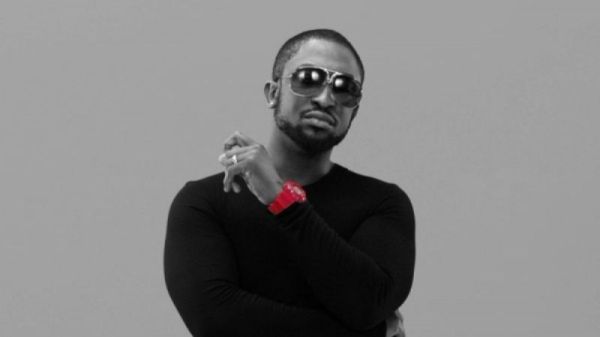 It was nice chatting with Dare and from BellaNaija.com, we wish him the very best!
Play Dare Art Alade – The Way You Are (Remix)

Dare Art Alade Feat. Flavour – Sisi Eko

Dare Art Alade – Not The Girl