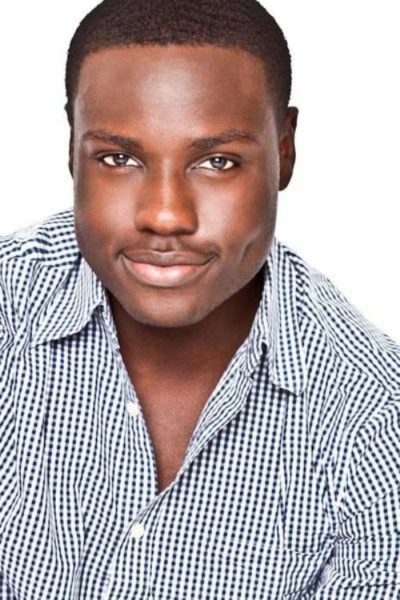 It's always great to see Nigerians taking on major roles in Hollywood movies and making good names for themselves in the competitive industry. 24 year-old Dayo Okeniyi is one of them.
Raised in Lagos Nigeria, Dayo began acting in the Theatre at his Secondary School. In 2003, he moved from Nigeria with his family to the United States. Dayo received a Bachelor's degree from Anderson University in Visual Communications Design and Advertising in 2009. After College he decided to move to Los Angeles to pursue Acting, his true passion. In 2012 Dayo landed the highly coveted role of "Thresh" the gladiatorial tribute from District 11 chosen along side his female counterpart "Rue" to fight to the death in the successful motion picture franchise "The Hunger Games." Since then he has been cast in upcoming films "The Spectacular Now" and the Ben Affleck / Justin Timberlake Starer "Runner Runner". Both films are due out in 2013.
In this exclusive interview with BellaNaija's Adeola Adeyemo, Dayo takes us through his journey from Lagos to Hollywood and tells us that despite his international success, he is very much Nigerian at heart.

The Early Years
As someone who has featured on big international screens, you are somewhat an unfamiliar face on our local screens. Tell us a bit about yourself.
Although I go by Dayo Okeniyi, my full name is Oladayo Okeniyi. I'm the 24 year-old son of a Nigerian Father and a Kenyan mother. Even though my family is from Ogbomoso in Oyo state, I was born in Jos. When I was only a year old my family relocated to Lagos where I spent most of my formative years.
What fond memories do you have about growing up in Nigeria?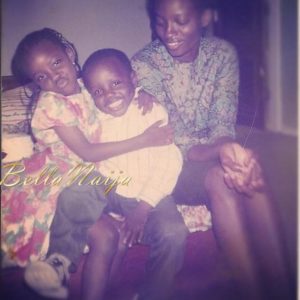 I absolutely loved my childhood in Lagos, Nigeria. I grew up in Ikeja, Omole phase 1 with my four older siblings – three sisters and one brother. Those early years were without a doubt, till this day, the best years of my life. Fond memories range from being very young and playing football bare footed on the streets to blowing 'banger' and fireworks at Christmas time. Even my time spent at my secondary school, Green Springs, was epic. All my best friends today came into my life at that time.
When and why did you relocate to the United States and how did you initially feel about the move?
I relocated to the United States in 2003 for academic reasons. While growing up, my parents were always adamant that my siblings and I receive the best education they could afford. I was just entering the final phase of my secondary school (high school) and gearing up for University (College) when I moved. At the time I was extremely excited but it was a bittersweet excitement. It was sad leaving my best friends behind. Living in the U.S. is a privilege I have never taken for granted till this day.

Did you move with other members of your family or was it just you?
I moved with my whole family except my brother who is in the Nigerian Air Force. All my sisters were already attending University in the states at the time so my mother and I went to join them. Shortly after my father joined us as well.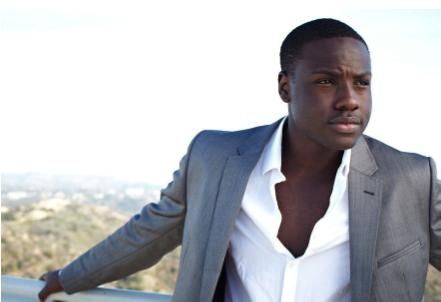 Starting off as an Actor
Your first role in "The Hunger Games" is a highly coveted one that quickly brought you into the limelight. How did you get into acting and land this interesting role as "Thresh"?
Acting has always been my passion for as long as I can remember. Growing up, I was always involved in the theater program at all the schools I attended. Even though I graduated with a Design degree from the University, I participated at the Theater program and it was at my final year there that I decided to take it seriously. Shortly after I graduated, I packed up and moved out to Los Angeles with the complete support of my parents to try and make it happen. I was attending an acting class where I met a casting director who introduced me to my current managers. A week after that introduction I auditioned for "The Hunger Games" and a month later I got a call that the role was mine. I had only been out in LA for a year at the time so you can imagine how fast everything changed.
What was the best thing about starring in "The Hunger Games" and how has it opened doors to other acting roles?
The best thing was getting to do what I loved to do at the highest level and on one of the biggest platforms ever. As an actor, that is all anyone could hope for. Getting the chance to work with the likes of Jennifer Lawrence, Josh Hutcherson, Liam Hemsworth, Woody Harrelson and Stanley Tucci was amazing. I made a lot of great friends on that set that I'll know for the rest of my Life. It was such a loving and creative environment, my best working experience ever.
Your fans are eager to see you star in other roles. Tell us about other acting roles and offers you've had since "The Hunger Games".
I have multiple projects opening this year. I had a film that I was a part of called "The Spectacular Now" which just premiered a couple of weeks ago at the prestigious Sundance Film Festival to amazing reviews. I am so proud of this Indie film which also stars Miles Teller, Shaliene Woodley and Brie Larson. It just got acquired by A24 distributors and will be released this summer. I also have a cameo in the Ben Affleck and Justin Timberlake starer "Runner Runner" due out at the end of the year. I also star in the movie "Cavemen" alongside Chad Michael Murray, Skylar Astin and Kenny Wormald also due out this year. As well as a guest star on NBC's fall hit show "Revolution". Needless to say its been crazy busy lately.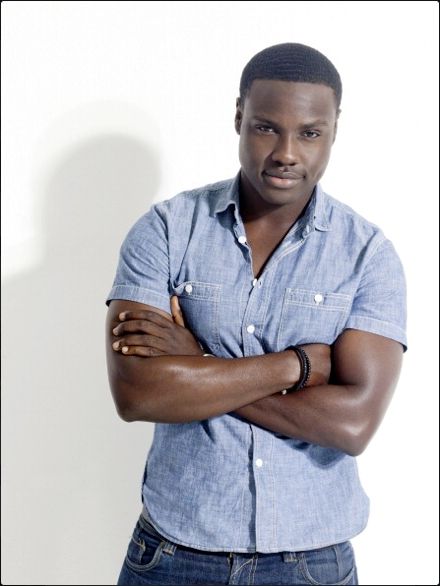 What is the most interesting thing about being a young, handsome actor in the US?
If you are referring to what it's like being famous, I really couldn't tell you. It's all so new to me. I didn't get into acting to be famous and that's God's honest truth. I love movies, I love making movies and that's why I do what I do. Fame is a by-product of my passion and I put up with it. It's not a burden at all but it can grow to cloud one's judgement of why they wanted to be an actor in the first place. I try to live a very balanced, grounded and normal life. Don't get me wrong, getting recognized is extremely flattering but I'm not going to change who I am because of it. Fame will come and go but a great film will always stand the test of time.
The Nigerian Factor
Does being a Nigerian affect your career in anyway, positively or negatively, as an actor in the U.S.?
Being Nigerian does not affect my career negatively at all. It's absolutely a positive. In Hollywood, diversity is checked as a positive strength. My ethnicity absolutely stands out in my Resume. Being Nigerian/Kenyan and able to play African American as well only adds color to how wide my range as an actor can be. With a name like Dayo Okeniyi, casting directors always remember me. It's your uniqueness that sets you apart.
The Nigerian movie industry has grown in huge leaps since you relocated. Do you still follow Nigerian movies and actors? Who are your favorites?
I love the older Nigerian films and our film stars from yester years like Richard Mofe Damijo, Segun Arinze and Sandra Achums. To me those guys are the Lords of what I refer to as the golden era in Nigerian Cinema. They need to all make a reunion come back.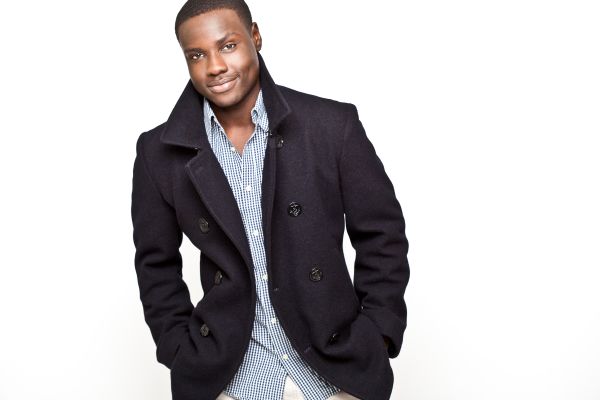 That would definitely be interesting. What are your thoughts on the Nigerian movie industry? Are you impressed with the changes?
I think it desperately needs a resurgence and renaissance similar to what happened to our music industry which has absolutely taken off within the last 6 to 7 years. I think the natural progression will be for our cinemas to take off which I believe will happen within the next 5 years. To produce feature films that compete with the western world standards, Nigeria doesn't lack talent it lacks infrastructure. The problem with Nollywood is a political problem. The year Nigeria can have uninterrupted power supply is the year Nollywood will blossom. It's an industry that needs power.
Of recent, there have been more collaborations between Nigerian international stars and Nollywood movies. If you were approached to star in a Nigerian movie, would you be willing to do so?
It depends on the financing, script and director. I read everything. Every writer and director deserves to be heard.

Do you have any favourite Nigerian musicians or songs?
I love Nigerian music! I co-founded Balcony Entertainment with my partners Tomide Odeyemi and Tayo Osuntogun a year ago and we currently manage musical talent. Our flagship client is Novakillz, he is definitely one to watch for in 2013. The music industry is great and booming but at the same time, it's young and a little naive. It hasn't truly found a way to effectively market and brand itself on a global scale which is why I started my company. The dream is to create a path for Nigerian acts to break out locally and crossover to become international brands which is already happening with the likes of D'banj, Wizkid, Aramide, Ese Peters, Phenom, L Marshal and so on, all of whom I love their music. I also hope to grow the company to produce content for television and feature films in Nigeria.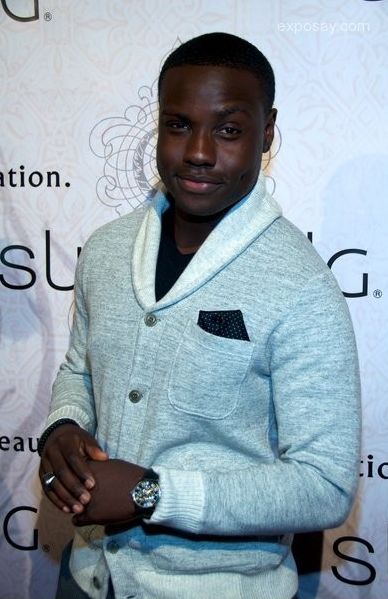 Do you like Nigerian food and do you get to eat some often? What are your favorites?
I love Nigerian food. Hands down one of the best places to chow down in the world. Pounded Yam and Egusi is always on check when I travel home to visit at Christmas time. Amala and Gbegiri… don't get me started. Omo Ogbomoso, we don't play with our Amala.
When last did you visit Nigeria? When do you plan to visit again?
I was in Nigeria this past Christmas/ New Year and I'll be back next Christmas. It is of paramount importance for me to visit Nigeria at least once every year.
How do you stay connected to your roots and the happenings here in Nigeria?
I visit regularly. I stay connected with my family and friends always. Social networking has truly made the world a very small place. I stay very close to my Nigerian roots. Never forgetting who you are or where you came from, second to my faith in God is the most important thing to me.
When you think about Nigeria, what are the things that and make you happy, and the things you don't feel proud about?
The education rate in Nigeria is skyrocketing right now and I am beyond proud about that. Everyday, more and more average Nigerians are earning an education and as we all know, education is power. It's the key to a better future. I love how creative Nigerians are in spite of our plight. We seem to hustle and always keep afloat. Nigeria is a nation that seems to have naturally adopted entrepreneurial thinking. The young people of Nigeria always put a smile on my face because their optimism is infectious. The only thing holding us back is corruption in politics and oil and it's because of the colonially damaged minds of our current leaders. When young people, truly confident in themselves who grew up in total independence and not partially in colonial Nigeria take the higher ranks of public service, then will we see change in Nigeria. We need better ambassadors to clean our bad reputation and that is what I hope I am doing. The era of suffering the sins of our past leaders must come to an end.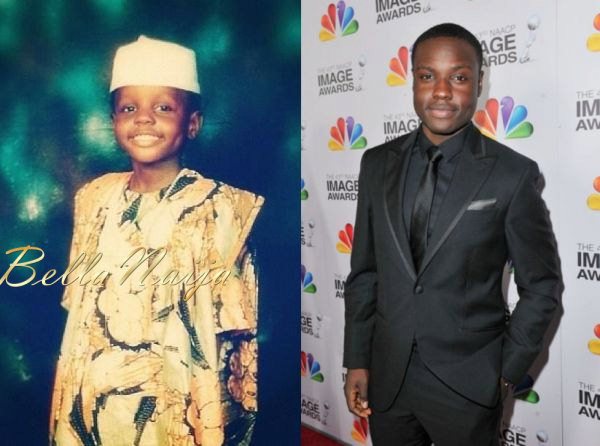 Dating & Style
Hmm… Those are really strong words. But on a lighter note, are you dating anyone presently?
I'm one hundred percent committed and married to my job right now. Not looking to get into anything serious either. I'm young and thoroughly enjoying my single years. When I do choose to get serious I'll definitely be keeping that part of my life absolutely private.
And when you do choose to get serious, what kind of lady would you be attracted to?
My lady has to be smart, beautiful, humble and God fearing. There is nothing sexier than an independent woman that's down to earth, approachable and doesn't pridefully carry her achievements on her sleeve. Pride and arrogance are a huge turn off for me. She also has to have a great sense of humour. Life is too short to take oneself too seriously all the time.
Talking fashion now, what are your thoughts on Nigerian fashion?
Nigerian fashion has always been impressive. Nigerians have a great sense of style, there is no doubt about that. Unlike anywhere else in the world, we are able to do western style as well as our own traditional style and do them both to perfection. I love all the new fusion styles I have been seeing lately. Rocking the Fila on a suit with an Ankara pocket square; or a fitted T with wooden pants. Mad swag coming out of Naija for sure.
How would you describe your personal style? 
My style really depends on how I'm feeling when I roll out of bed. The one consistency is always comfort and tailored fit. Accessories and detail always seal the deal as well. Every man should always have a great time-piece, a strong belt and a nice pair of shoes when ever out. There is nothing worse that a shirt that is too big or a badly tailored suit. The clothes don't make the man, the man makes the clothes. Individuality is always a plus.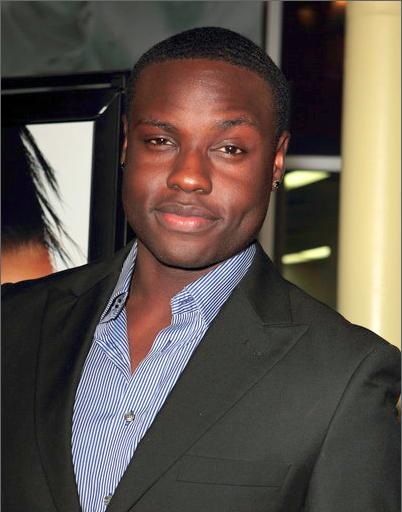 More and more Nigerians are relocating back home to pursue their careers and invest in the country. Do you ever see yourself returning to Nigeria to settle down?
Definitely, not anytime soon but I definitely see myself moving back to strengthen the Nigerian film industry eventually. The only thing holding me back is infrastructure. Making great films that can compete with the western world need electricity, ease of mobility, local government coordination and cooperation. These are things that Nigeria will ascertain within the next decade at which point I would love to come back and make big pictures in Nigeria.
Do you have any word for your fans, especially those in Nigeria?
The most important message to my fans especially those in Nigeria that seem to be fellow actors, actresses, directors, producers and so on is that it is a hundred percent possible for your dreams to come true. Your thoughts and dreams, if pursued, are a preview of your life's coming attractions. Even if you are on the down side of advantage and relying purely on courage, anything is possible. God is your number one connection. Always seek him first and the rest will take care of itself.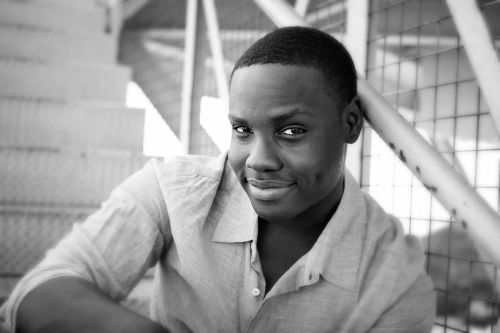 It was great chatting with Dayo and from BellaNaija, we wish him the very best!
Dayo Okeniyi on Studio 11LA

The Hunger Games trailer