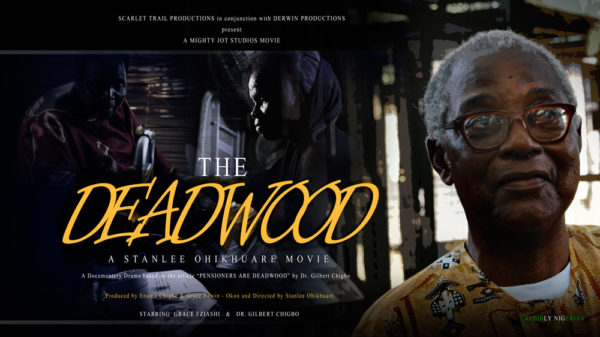 Sometimes, you see senior citizens living in Nigeria and something tugs at your heart. When you think about the fact that there are many aspects of our society that's fractured,  the impact is deeper than we sometimes allow ourselves to think about.
What are the provisions being made for our senior citizens? There's a general attitude that old people should be taken care of solely by their relatives. However, the care of old people goes beyond just "care". Apart from the fact that their physical bodies are frail and they're unable to get about as fast as they used to when they were younger, there's also the psychological effect of growing up.
Imagine the fact that friends you grew up with, shared time with are dying around you. Your children are all grown up and all you have to look forward to are the few and far between visit with the grand kids. Imagine that inside your now failing body is an active mind that isn't addled. What do you do?
I found this documentary called "Deadwood" by Stanlee Ohikhuare which made me teary eyed! It raises a lot of issues which I believe every body should ponder upon. The 'docudrama' is based on a newspaper article on pensioners written by Gilbert Chigbo. He also starred in the feature alongside Mrs Grace Eziashi and was produced by Enuma Chigbo & Grace Oboba Edwin-Okon
Watch the documentary here and I hope you find it as stirring as I did.