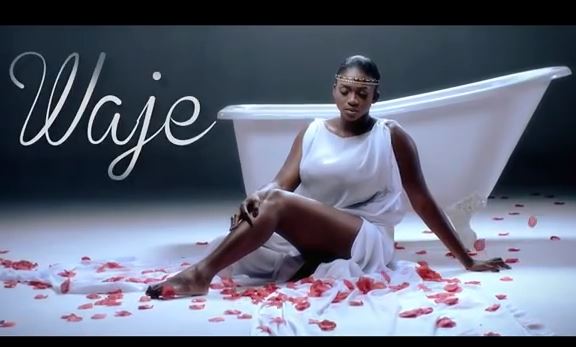 The long-awaited video to Waje's "I Wish" is finally here. Waje's 'outfit' is rather suggestive of vulnerability, a theme prevalent in the "I Wish" single. Directed by Clarence Peters.
Styled by Bolaji
Make-up by JJB
Hair by Debs
View Behind the scenes photos here
Check on it!
***
Themed – Lifeless, Naked and Vulnerable, the edgy music video uses different themed moods; the broken mirror scene reflects the broken theme of the song, the black bride with a torn wedding gown explores the depths of depression and the red rose-petaled bath scene plays with the concept of a heart beaten ice-cold.
In this video, Waje departs from her usual sweetheart persona to take on a metaphoric range of carefully themed characters. The unusual theme set and depth gives this powerful music video an unforgettable feel.