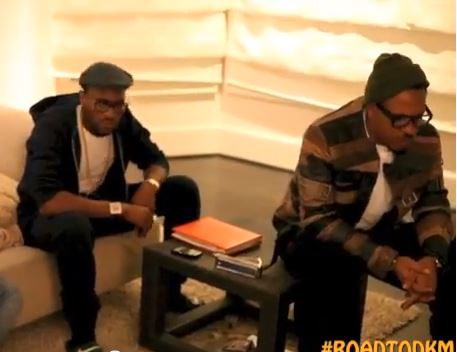 With just ten days left to the release of the highly anticipated record label debut, "D' Kings Men", DB Records has released a mini-documentary from a series to come before its release.
In this first part, it shows us how Naeto C came through to D'Banj's Koko Mansion in Atlanta to help put some finishing touches to the album. Also stars DB Records ensign, J-Sol and the prolific hitmaker, Tee-Y Mix.
"…i get two songs wey i feel say one of them, you go… fit… kill am…" – D'Banj to Naeto C
Check on it!