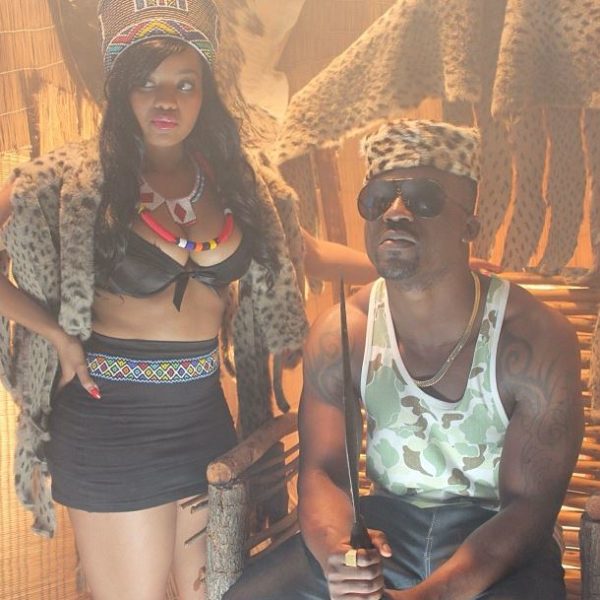 Remember those photos we saw last week of Iyanya, Sesan and Emma Nyra at a video shoot in South Africa? Well, they were on set for Iyanya's "Jombolo" featuring Flavour and are now shooting the video for his fourth hit single, "Sexy Mama" featuring Wizkid. And, guess who just arrived in South Africa two days ago for the shoot – Wizkid.
But trust that the video shoot isn't all Wizkid went to South Africa for. I wouldn't be surprised if some studio time was involved being the 'studio rat' that he is. Who knows? We may even get an AKA-Wizkid collaboration but that's just my wishful thinking. Wizkid hosted a sponsored "Party With Wizkid" event last night, 20 March 2013 in Johannesburg at the popular Hush night club. I guess it's safe to say he's still stacking that paper.
So, back to the matter, here are some more exclusive photos from Iyanya's Sesan-directed "Sexy Mama" video shoot featuring a lot of 'sexy mamas', Iyanya, Wizkid, Emma Nyra and surprise guest, Cool FM OAP, Do2dtun.
Check on it!
Photo Credits: TripleMG