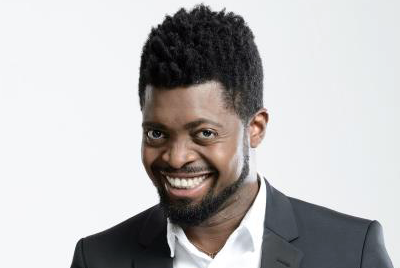 I actually used to get bitter a lot when I watch Comedy Central stand-up shows, at least the African ones. That's because half the time, I can't relate with Southern African jokes, where most of the comedians are from. It's either I'm out of context or I don't understand certain slang and I'm sure I'm not the only one that feels that.
Nonetheless, no hard feelings because one of our very own Nigerians is on his way down to South Africa to record his own live Comedy Central stand-up show. And, he's no one other than his comedic majesty, Basketmouth.
Comic genius Basketmouth is to become the first Nigerian to host prestigious comedy gig and TV show Comedy Central Presents…Live at Parker's.
Basketmouth had this to say:
"I am really buzzed to be reppin' for Naija at Comedy Central Presents…Live at Parker's in April!  So watch out: the Nigerian invasion has begun!"
And Evert Van Der Veer, Head of Comedy Central Africa commented:
"It's been our long-held ambition to include Nigerian comedians and comedy in our programming lineup – and what better way to start than with Basketmouth – the king of Nigerian comedy himself!"
Comedy Central Presents Basketmouth Live at Parker's is airing exclusively on Comedy Central (DStv Channel 122) on Friday 14 June, 2012 at 07:55 WAT/08:55 CAT.