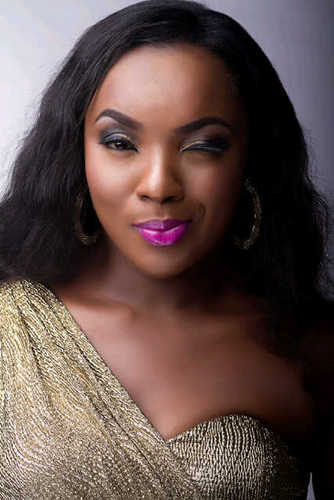 With over a decade long acting career decorated with awards and a good reputation, Chioma Chukwuka-Akpotha can be described as Nollywood's sweetheart. The beautiful actress, wife and mother of two began acting in 2000 and has so far featured in over 50 movies.
In 2007, she received the Best Actress in a Lead Role award at the African Movie Academy Awards for the movie "Sins of the Flesh". The graduate of Banking and Finance from Lagos State University is also a Ambassador for the Nigerian Telecommunication Company Globacom and Reckitt Benckiser's premium washing gel Harpic.
Chioma, who has had what many would call a successful acting career so far is taking the plunge into movie production and would be premiering "On Bended Knees" on the 5th of May, 2013. Judging from the trailer and interesting story line, the movie which would start showing in Cinemas on the 10th of May is already creating a buzz with many anticipating its release.
It was evident that Chioma was very thrilled about her first production when we sat down for an interview early this week. But despite her excitement and busy schedule planning the release of her movie, she was very composed and easy to flow with.
Her New Movie
Hi Chioma. It's so exciting to hear that you would be premiering your first production in a couple of days. Briefly tell me what "On Bended Knees" is about?
"On Bended Knees" is a movie very dear to my heart. It's a captivating story of a young and vibrant man who relegated his duties as a husband and the man of the house to the background. His wife, ignored and lonely, finds comfort in the company of her boss. It is discovered that the wife is having an affair with her boss and things take a new twist. This story happens every day even in the midst of the "seemingly" perfect relationships. It's a movie every home should have and watch.
I assume you are playing the role of the wife.
Yes I am. Seun Akindele plays my husband and Chet Anekwe plays my boss. But aside from that, I am the Executive Producer and I co-produced the movie with Emem Isong.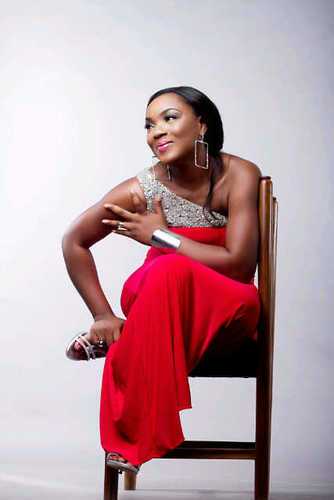 Her Career
When exactly did you start acting professionally in Nigerian movies?
I started acting properly in the year 2000 but I've been in the industry since 1998. I was very young then so my parents gave me two more years and when they thought I was ready, they let me act.
That is about 13 years ago. Most of your colleagues have since drifted into movie directing and production. Why did it take you this long to release your first movie?
I was doing my underground work. I didn't just want to do a movie because people feel it's time for Chioma to do a movie. I felt if I had to produce a movie it would be at my own time and my own terms. Quite frankly, when it was time for me to do it, I had a bit of challenge but it wasn't that difficult because it was the set time. Whatever challenge that came whilst I was filming and doing the post production was something I could handle.
Some Nigerian movies released in the cinemas recently have had good ratings while some have been tossed out within a short while. How long do you think "On Bended Knees" would last in the cinemas?
I have done my part. It is time for God to do His.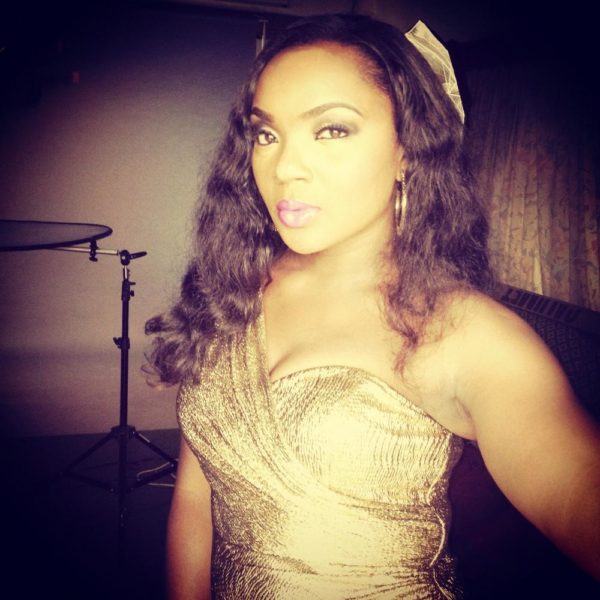 Africa Movies Academy Awards
As someone who has won an AMA Award for Best Actress in a Lead Role, what are your thoughts on the winners of the recent edition of the Awards?
I keep telling people that no one is a loser. The fact that you've been nominated in any category means that you are doing something right and you're on the right track. It means that your efforts are not in vain and that people recognize that you make a mark in the industry. For those who won, I say congratulations to them, it is well deserved. The year I was nominated, I was up against very able hands and I didn't think I was going to win but I was very glad that I won. When my name was mentioned, I was shocked. I would say it's a stamp on their hard work and all the winners this year deserved to win.
However, there are people who didn't feel that some winners deserved the Awards and made this known on some media platforms.
AMAA is a credible platform. This is the ninth year and I know they would not do something that would throw their name down the drain. I would say to them that they probably felt that way because the people they thought would have won didn't win. But you win some, you loose some. The fact that they were nominated like I said shows that they are doing very well.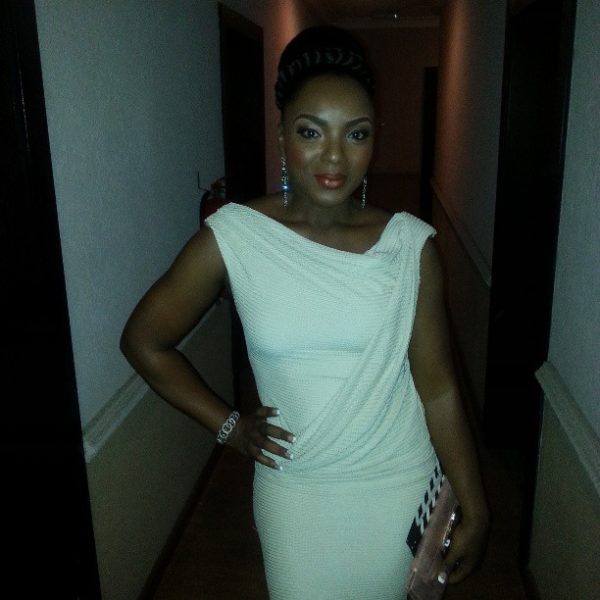 Her Style
Your outfit to the AMA Awards was a bit different from what you often step out in. Who designed it and what inspired that outfit?
It was by Shakara Couture. I told Shakara that I'm a very simple person. I like to be comfortable, I'm not adventurous but if she could spice up my "being in my zone", I wouldn't mind. She said she had something that would fit and when she came up with that outfit, it was really nice and I liked it. The dress had a low V at the back. She did a good job, she really put what I told her to heart and she gave me the best.
How would you describe your personal style?
My personal style is just simple. I don't dress down but I like to be comfortable, I like to be free because I'm always on the move. I don't want to have to walk in a particular way or stand in a particular way because of my dress. I like to be comfortable and still look classy.
Do you always take this simple style to the red carpet?
I always go for something that makes me comfortable. If wearing a short dress at that moment makes me comfortable, then I wear it. I don't go overboard. I wear clothes that are expected of a responsible wife.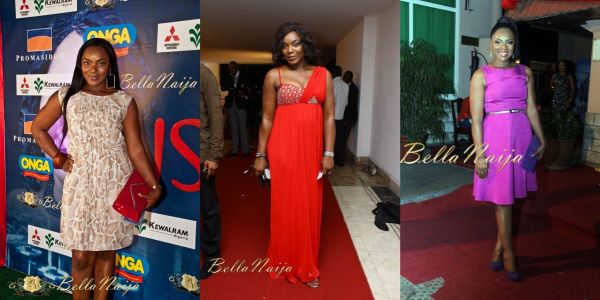 Is the fact that you are a wife always at the back of your mind when you choose your outfits?
No, that is not always at the back of my mind. But sometimes, if I wear something shorter than usual, I have to be careful of the way I sit. I'd be very conscious of myself and worry that I'm not showing too much. I just don't want to be too careful when I'm dressing. It takes away from the carriage.
The Journey so far…
Back to your career now, did you have any formal acting training before you started acting or have you had any so far during your career?
I grew up with the flair for acting so I didn't have any form of training. I'm sure before I lay my head to rest finally, I would have some sort of training. It was something I had wanted to do from my childhood. In Secondary School, I did lots of skits with my drama group and in Church. When I finally joined the industry, it was no big surprise to me that I could easily work my way.
How has your journey into professional acting been? What were your high and low points?
I'm very grateful for where I am today. As human beings, we would always want to do more than we have the capacity to do but I am just grateful for where I am and who I am today. My ups and downs in the industry made me who I am. There are times that I missed it, but the bag of knowledge I gathered from my early days in the industry brought me back on track. It's not been easy.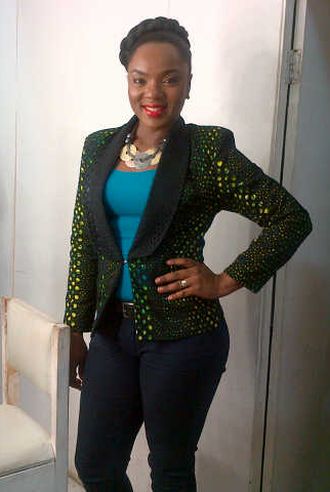 Marriage & Family
You were already acting professionally before you got married. What are the differences between how you handled your career as a single lady and now as a married one?
As a single girl, I could get away with a lot of things. I could be up and about in any second but now before I move, I have to plan, I have to think properly and do my checks and balances. Before I go anywhere, I have to ask myself "Does it really matter at this point?" If I go somewhere, I really really have to be there. If I do something, I really have to do that thing. I've got a greater responsibility, a family to take care of and a family who wants to take care of me.
You make appearances at events very often but I've never seen you step out with your husband. Why is this so?
It's intentional. Everything private to me is kept private.
Tell me a bit about him.
He is a fun loving person. He is quiet and understanding; very tolerant, a good father and a good husband.
You also keep your children away from the press so not much is known about them. How many children do you have?
I've got two children. My first son is 6, and my daughter is 4.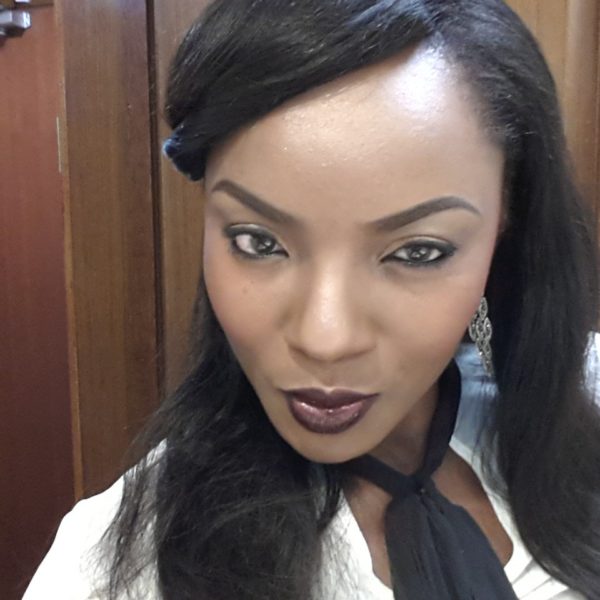 Children of those ages are usually very funny and interesting. What are some interesting things they do that make you very happy?
The way they light up my world and the questions they ask me. Sometimes when they ask certain questions, I ask myself "are these children really 6 and 4? Maybe they are 16 and 14." My 4 year-old comes and says, "Mum your hair is beautiful buuuut…." And I say "But what?" and she says "Nothing. Never mind." And I'm wondering "I'm in trouble sha!" They give me so much joy and I couldn't have asked for anything more.
She sounds like a very funny girl. Where is the best place to relax with your family?
Anywhere is fun. It could be at home, in church, at the park, at the movies, anywhere.

Where did you spend your last family vacation?
We were in Kenya, from Kenya we went to London and then came back to Nigeria.
What is the greatest lesson you've learnt in marriage?
Patience. You will so learn patience when you are married. You have to be patient and tolerant. But above all, if you have not just love but friendship, it makes it easier. It's not easy for two people who are completely different to stay together for the rest of their lives.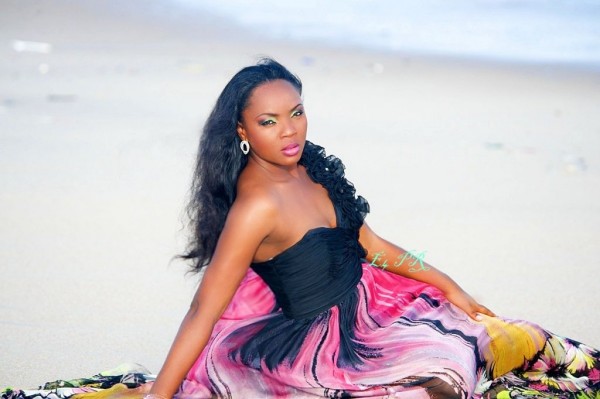 As an actress, you've managed to maintain an almost scandal-free reputation. Your name doesn't usually make the headlines with controversial stories. How have you managed to achieve this?
I don't do anything in particular. I just feel being an actor opens you up to controversies, scandals and all that. Maybe I've just been lucky. I think it's God's grace over my life because I am no different from whoever they say is not controversy free.
There are some rumours circulating now that Globacom, the Telecoms Industry which you represent would soon be reshuffling some of its Ambassadors. Is this true?
I've been a Globacom Ambassador for over four years now. In every business, if you want your company to remain relevant, you'd want to be updated and keep abreast with the younger generation. So they definitely know what they are doing if they reshuffle and if they are keeping some people. Our job is to represent the brand in the best way we can. I don't know what else to say about the rumour you said you heard. I haven't heard the rumour. What is the rumour again?
That some ambassadors would be dropped and some new ones would be added.
It's inevitable. It must surely happen.
Globacom is bringing the X Factor, an acclaimed Reality TV Show to Nigeria. Are you playing any role on this show and what are your thoughts about it?
Like I said earlier, my role is to represent the brand and to stand for Globacom. There is this thing Globacom does, it pumps in a lot of its resources to encouraging the youth, to build them and tell them they have a future. So we would be there to support the brand as an ambassador.
You turned 33 just last month. Looking ahead at your next birthday, what do you hope to have achieved by that time?
I hope that by my next birthday, I would have done another movie and grown from this level. There is no stagnancy in the industry. If you don't see an actor for a period of time in movies, it doesn't mean they are not doing something. Some are directing, some are producing, some are rebranding. There is no dry moment. For me, I want to move to another level by my next birthday.
It was great chatting with Chioma and from BellaNaija, we wish her the very best!
On Bended Knees – Trailer