Today, we are taking a trip to the North on BellaNaija Weddings! You will see our rich culture in full display as well as colour, love and lots of excitement!
Medical Doctor Ameena Mahey Rasheed and Entrepreneur Hakeem Shagaya's wedding festivities took place in February 2013. From Katsina to Abuja, the couple were fêted by their families and friends in grand style!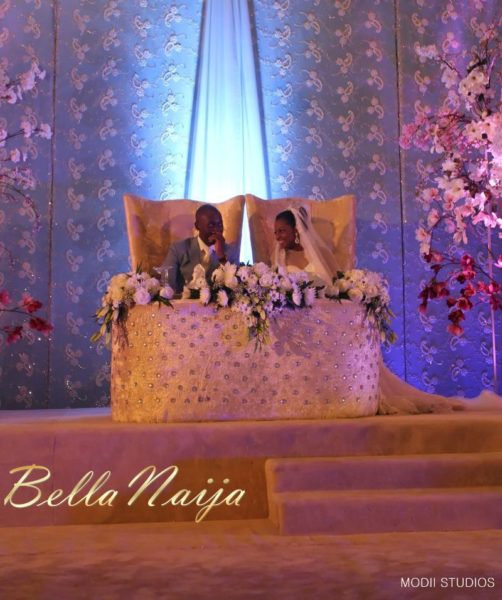 ~ Photography by Moddi Stvdios
How Ameena & Hakeem Met
by Ameena
Hakeem and I met at a friend's place in 2008. I happened to be walking in his direction when I tripped over the stairs and fell in front of him. I was with my best friend so she helped pull me up and introduced us. We were on a balcony and it was really cold outside He removed his jacket and handed it to me and we just started talking. The rest is was history. I remember telling my friend that night that I have met the 'guy'!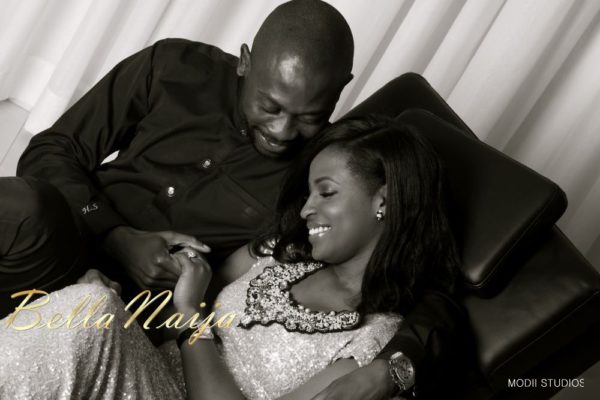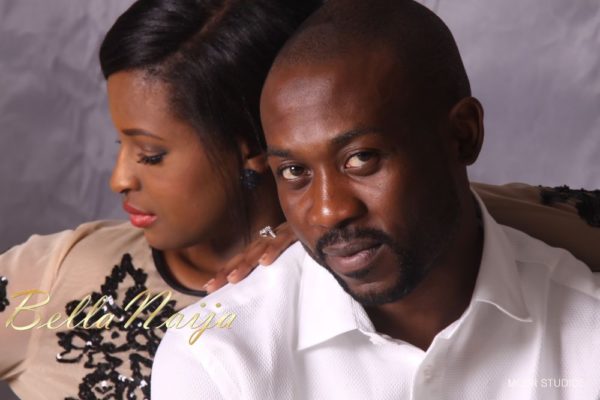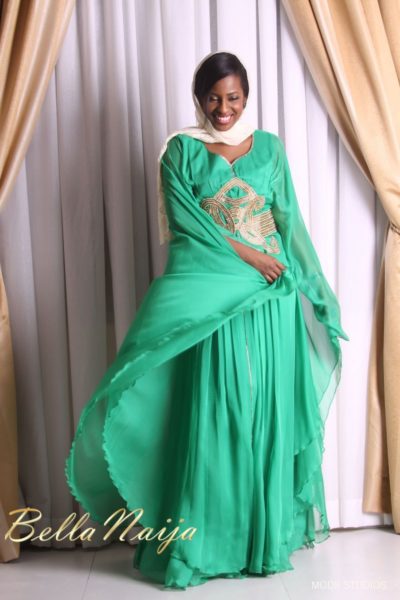 The Proposal
After I finished my final year at medical school in 2011, I went back to Nigeria. On a Friday in the first week of July, he picked me up from home and said he wanted to show me a house he had been admiring. As we were driving, I began to realise we are going out of town a bit. We started to climb a hill with his car and in my mind I was like what sort of house is this? 🙂
We reached the top and sat on a bench. We were over looking the whole of Abuja. He started to make a long speech about the future and I then knew what was coming! He got down on his knee and asked me to marry him…Of course, I said YES lol. It was so serene and how I always wanted – Personal and intimate.
This was followed by official introduction/ engagement a few months later.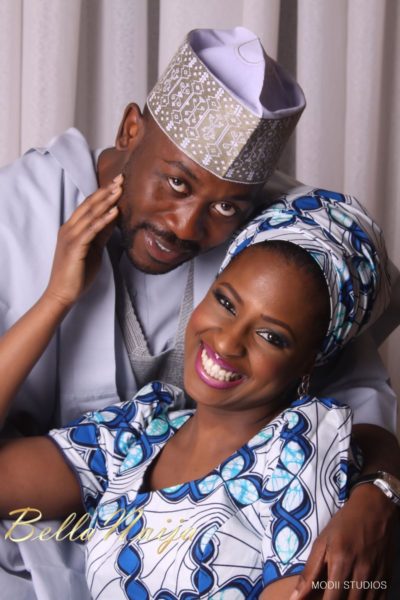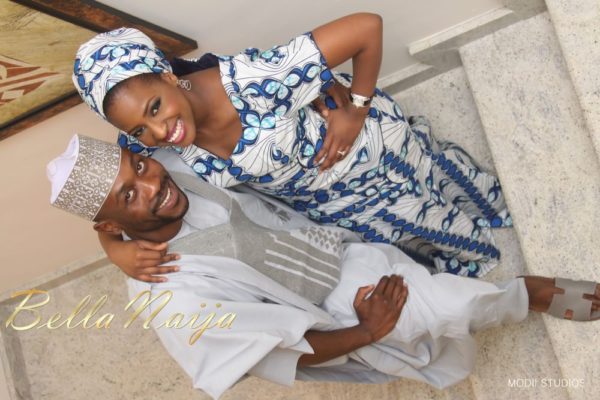 ****
Ameena Mahey Rasheed and Hakeem Shagaya's wedding kicked off in Katsina with the Sa Lalle ceremony where the bride was gorgeously adorned with Lalle/Henna decoration – this event marked the beginning of her bridehood. It was a chance for the women in the family as well as female friends to bond ahead of the rest of the wedding schedule. Up next was the Kamu ceremony. As the bride Ameena is Hausa-Fulani, according to traditional Fulani culture, the Kamu is "the catching of the bride". Her faced was covered and female representatives haggled the groom for a price to see the bride's face. After the amount was agreed and exchanged, her veil was opened and perfume was sprayed on the bride! With the bride Ameena looking lovely her traditional outfit in resplendent aqua blue tones accessorized with gold jewellery; the groom chose a classic cream and ivory traditional attire, it was a night rich in culture and tradition as everyone celebrated the joyous union.
After the Wedding Fatiha ceremony was completed, it was time for more celebration at the the wedding reception! Ameena looking amazing in her all-gold traditional outfit paired with a gold headtie which also complemented her husband Hakeem's white attire. For the wedding reception night party, there was no doubt who the focus of all the activities was as the couple once again emerged with Hakeem dressed in a black Babariga with gold trimmings while Ameena's striking red and gold outfit elicited WOWs from everyone in attendance.
With the formal wedding festivities concluded, it was time for the bride to journey to her new home. As she was unveiled at the Kai Amarya ceremony at her new family home. With that done, a cultural night celebrating the Ameena and Hakeem took place in Abuja. It was a great event with traditional dancing and a traditional play called "Gada".
The wedding cocktail party was so much fun with Burna Boy and Iyanya entertaining guests while friends gave speeches and had a merry time with the couple. The grand finale of Ameena and Hakeem's wedding was their wedding reception at the International Conference Centre in Abuja. The bride had looked so beautiful all through the wedding festivities and she was totally gorgeous once again as she stepped out in her Oscar de la Renta wedding dress. With her hair in a striking high bun accentuated with a glittering hair piece and a dramatic lace veil, she looked stunning! The groom looked handsome in his bespoke double-breasted powder blue suit.
With award-winning soul singer Bez serenading them as they  walked hand-in-hand into their wedding reception, it was such an amazing moment. The rest of the event was filled with live performance from superstars including M.I, the couple's first dance, speeches, fun moments with friends and lots more!
BN wishes Ameena and Hakeem a blessed life together as one.
****
Katsina | Kamu – 15th February 2013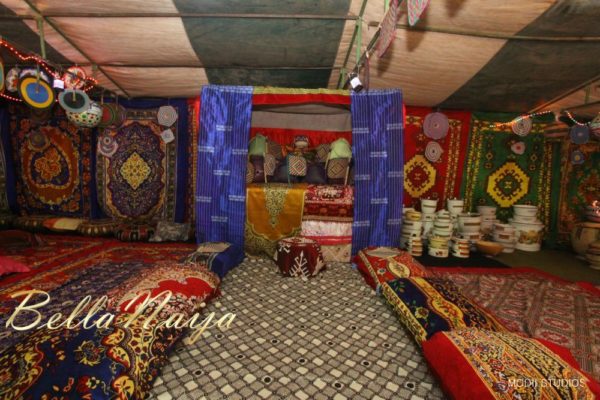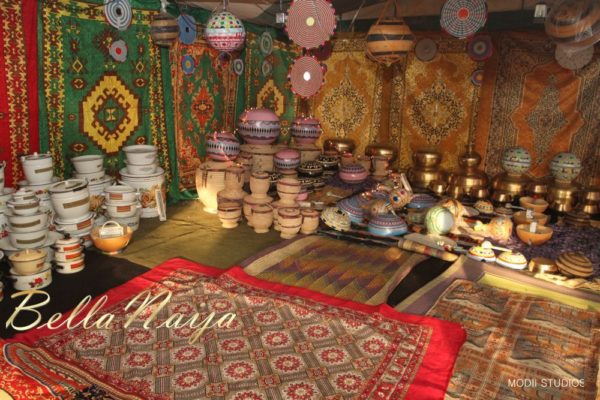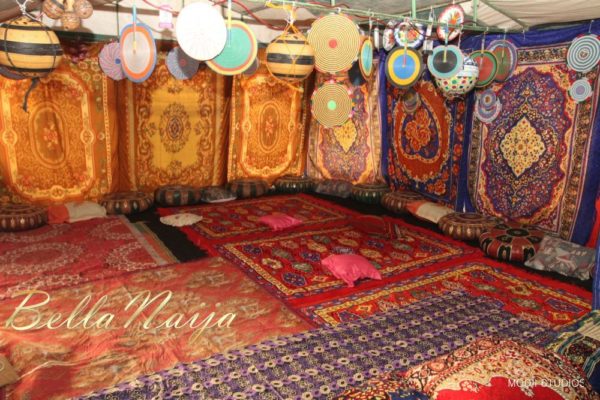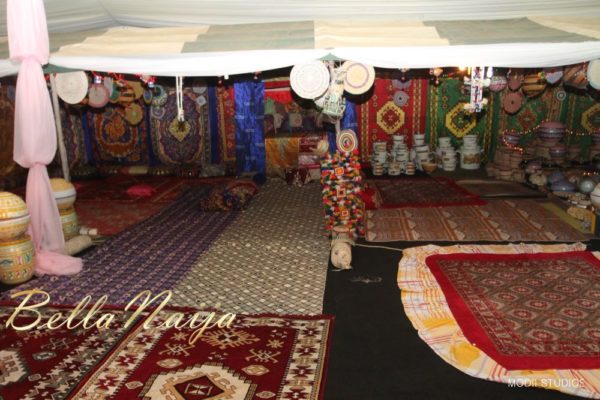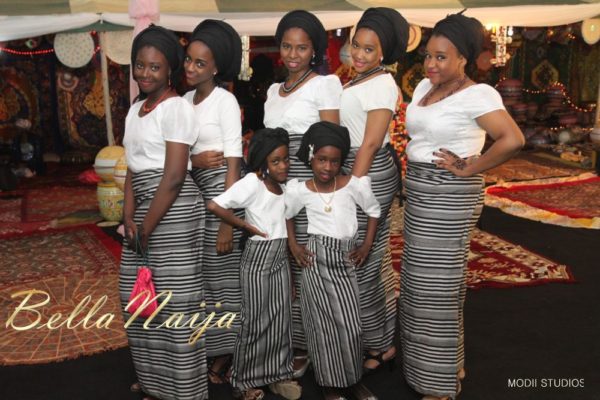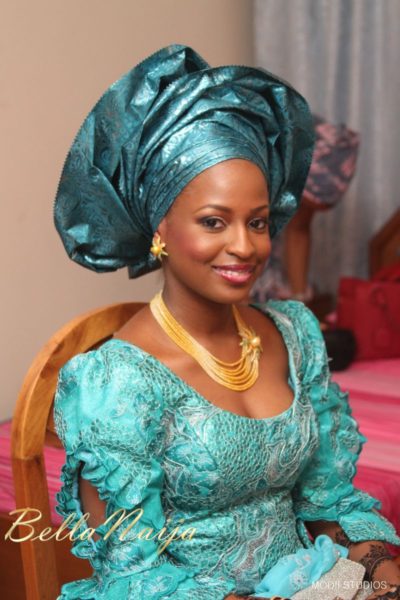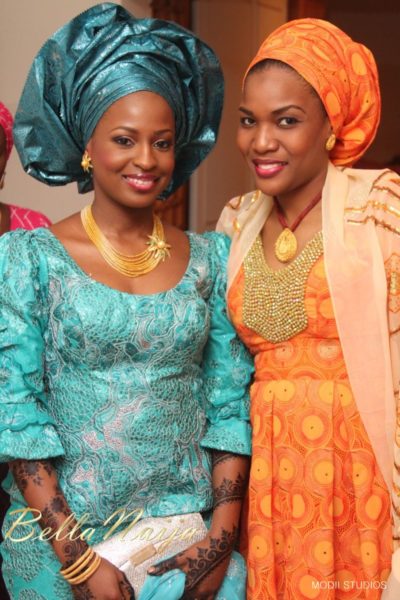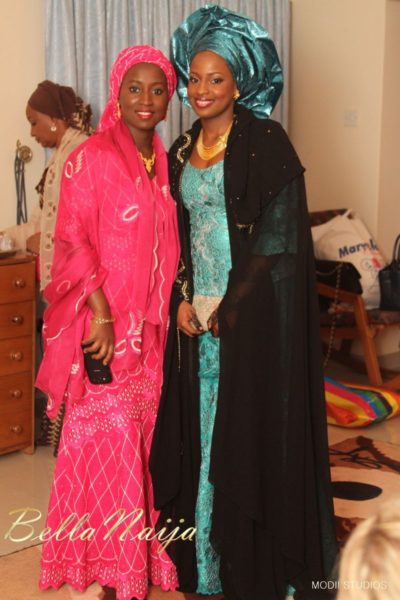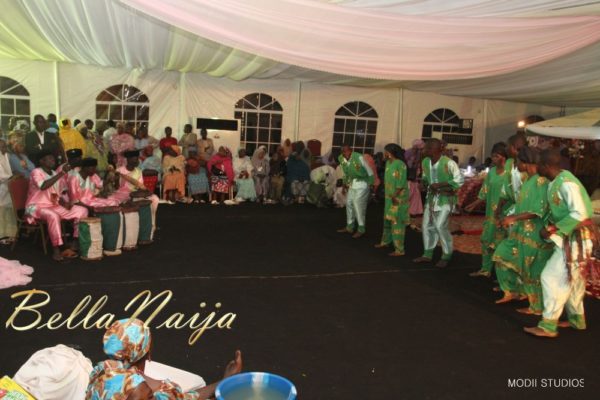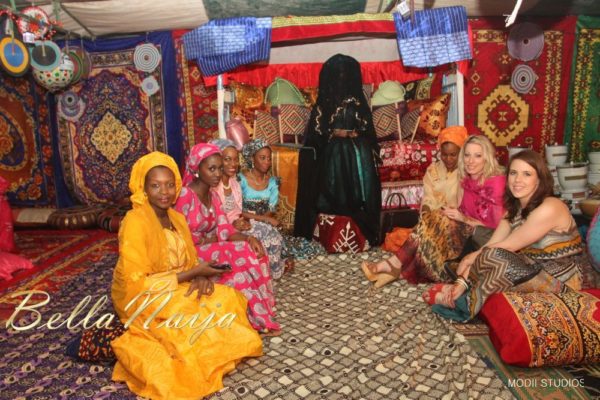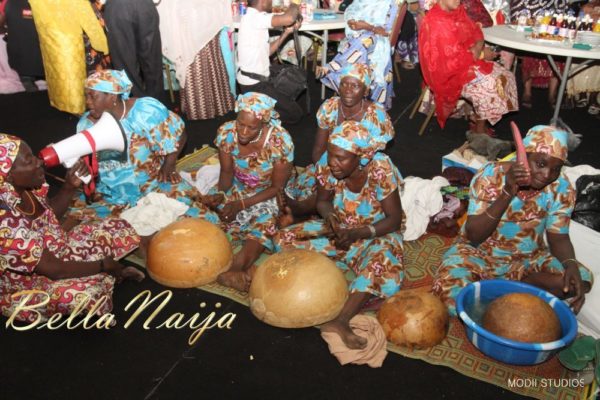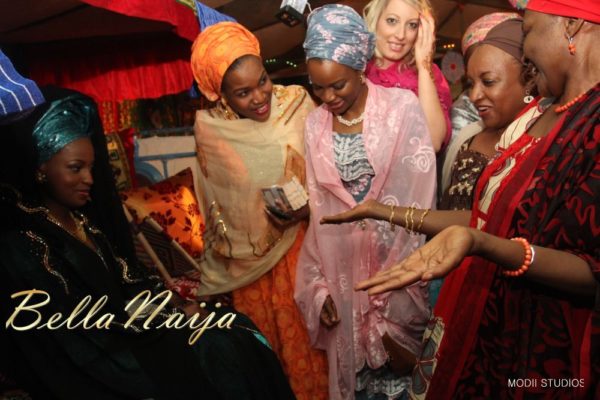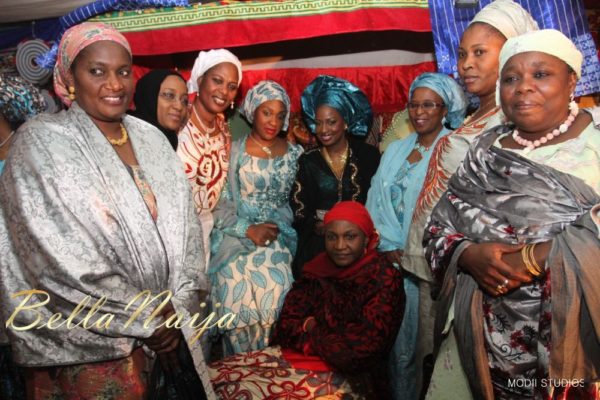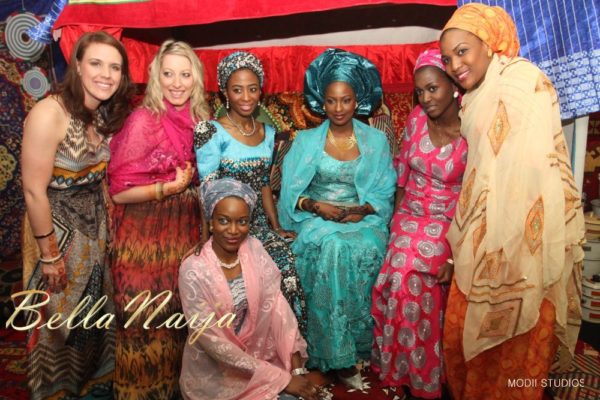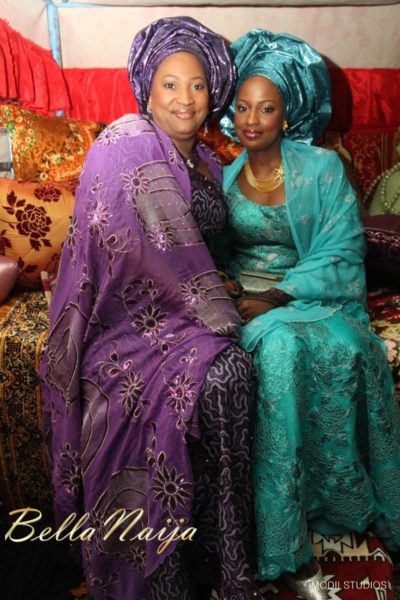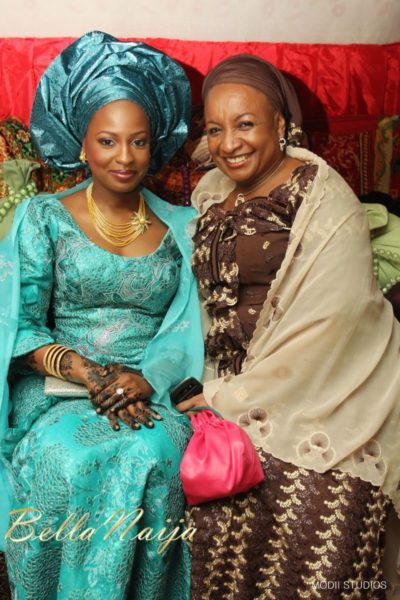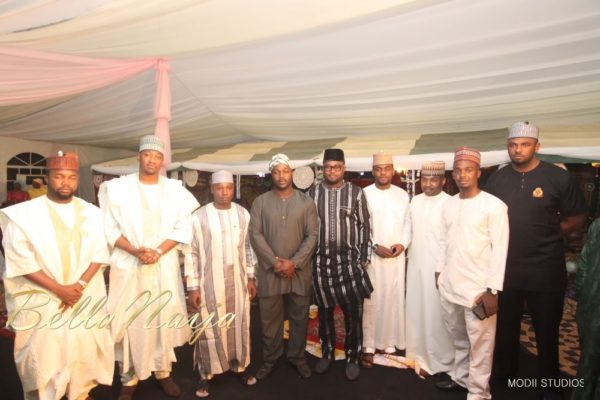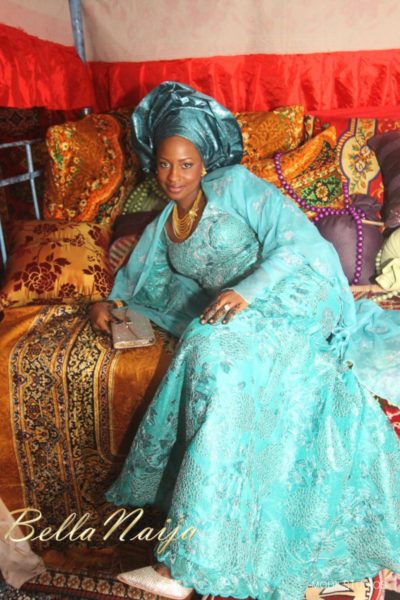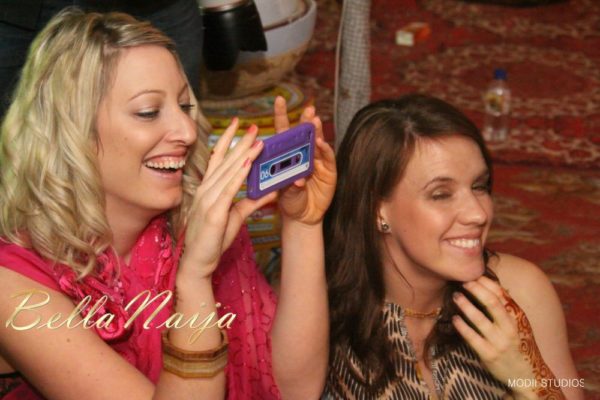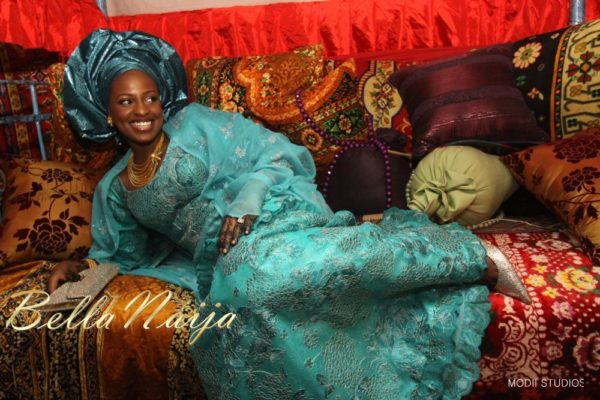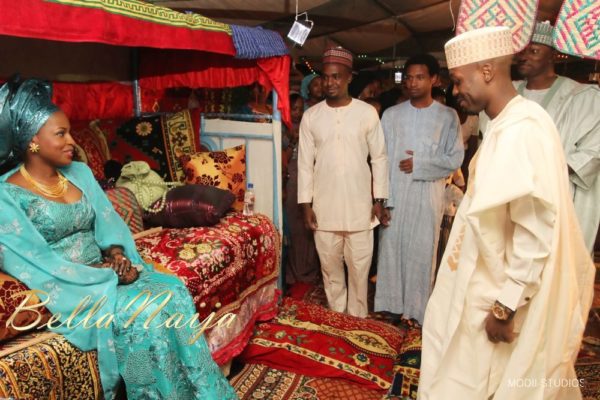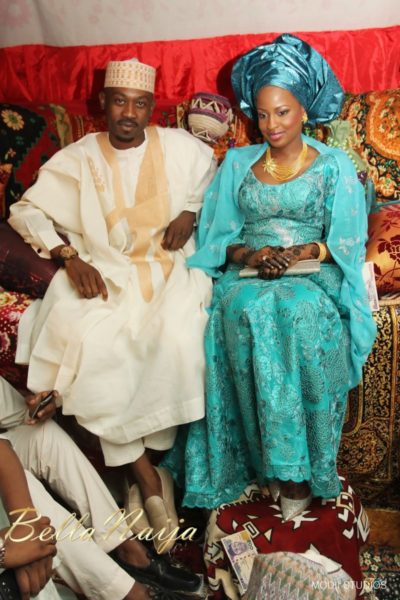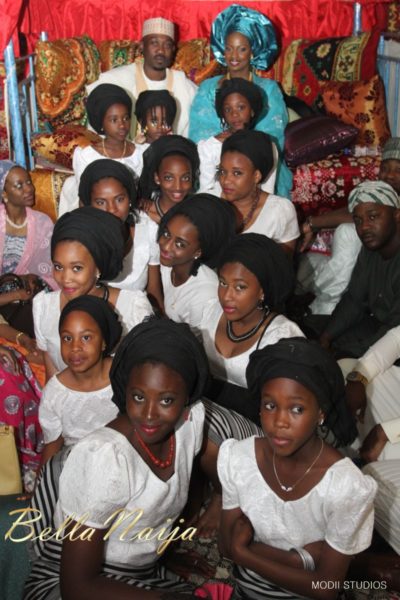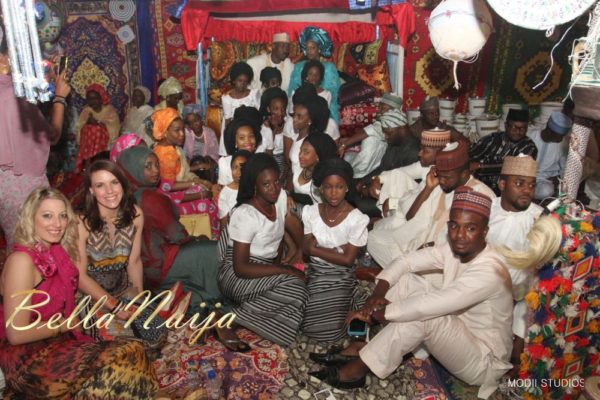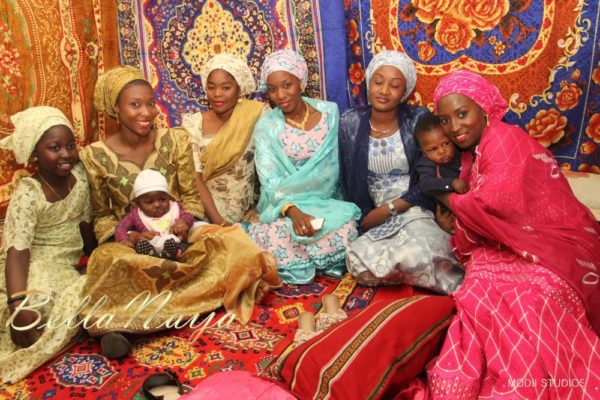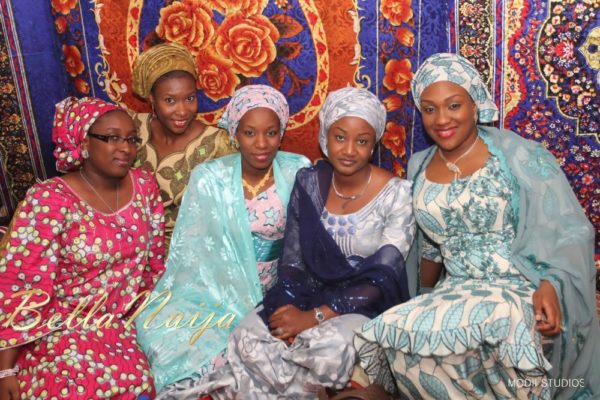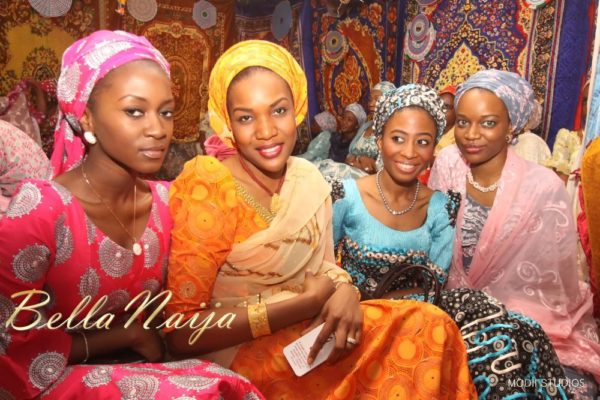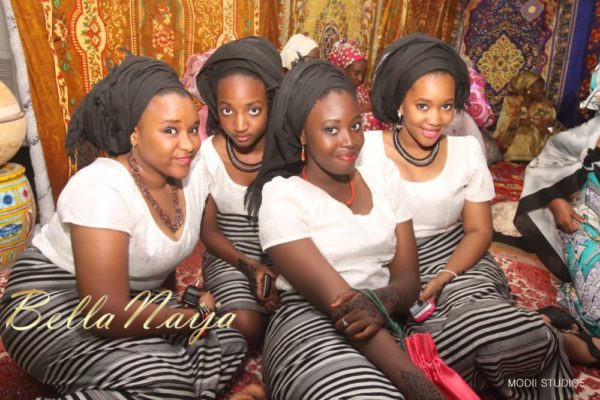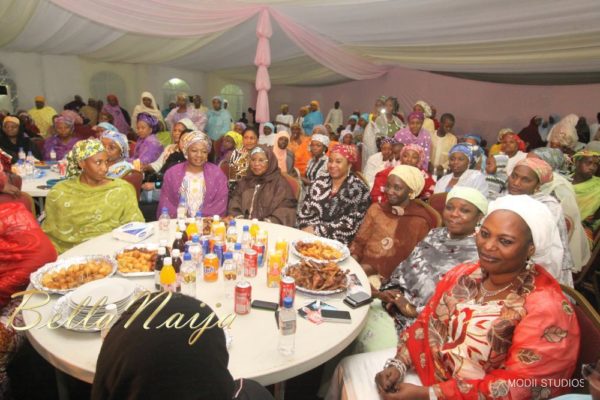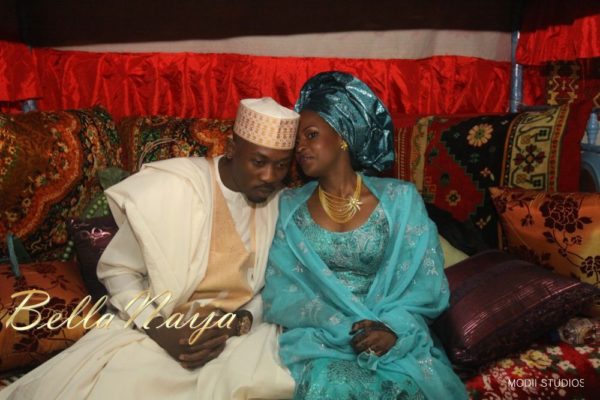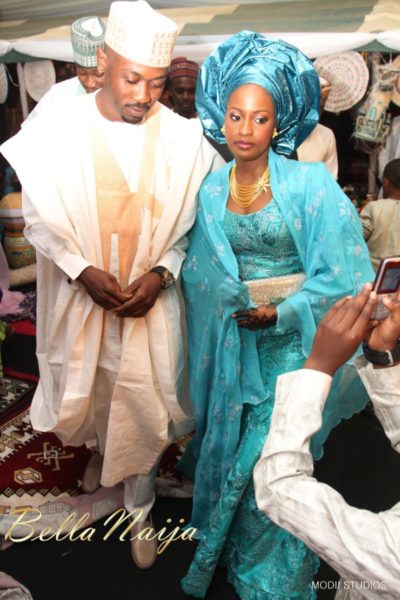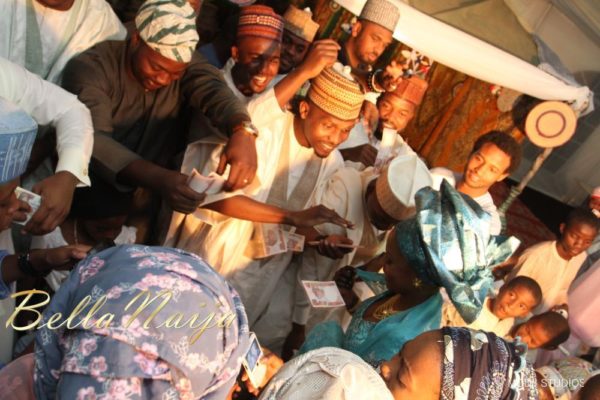 Wedding Fatiha/Nikkai | Katsina – 16th Febaury 2013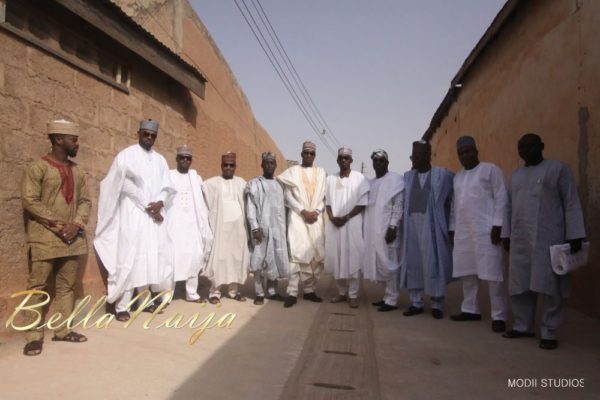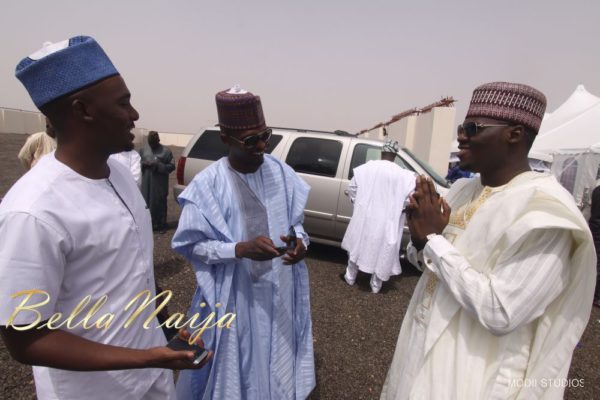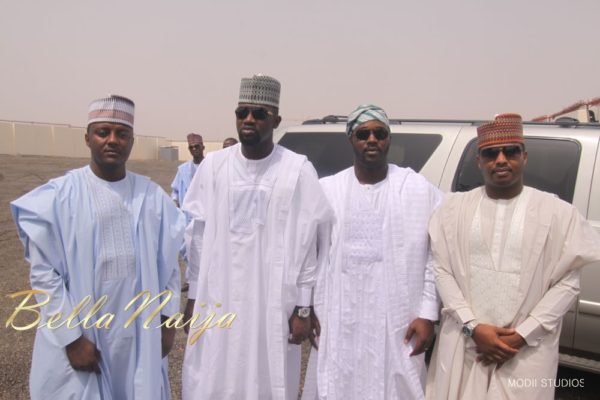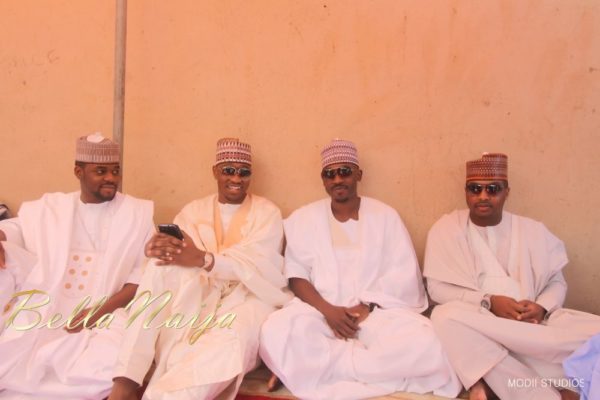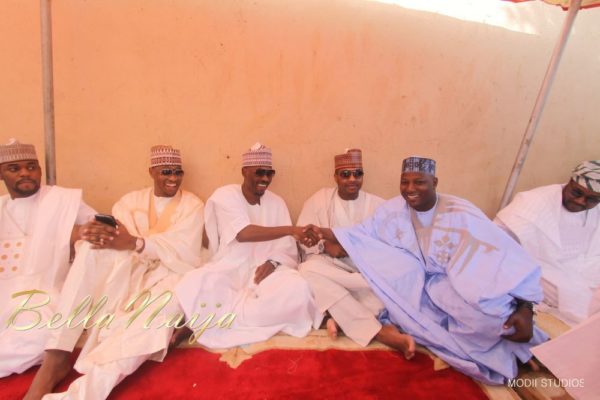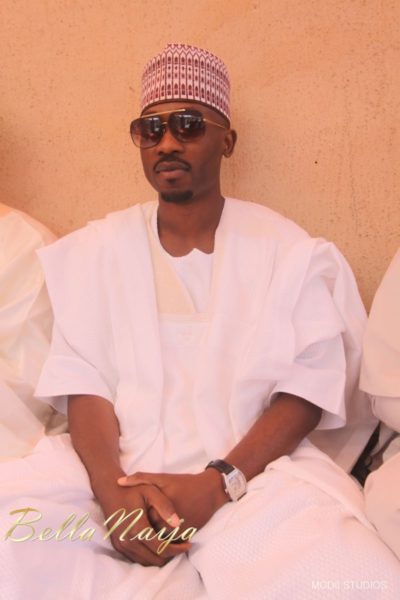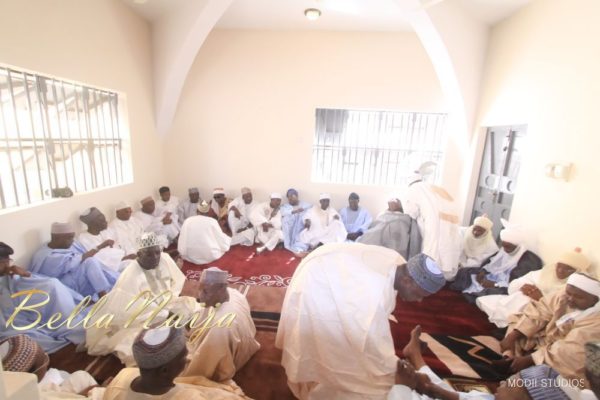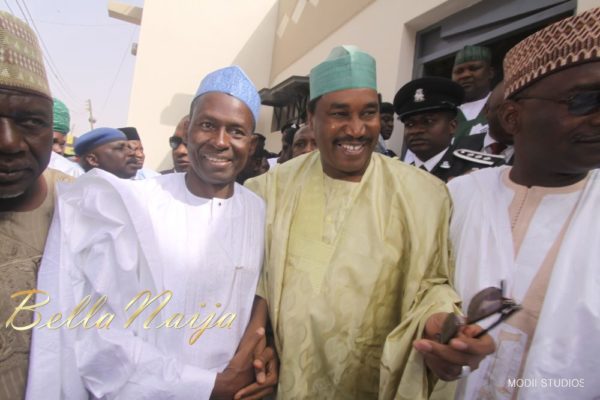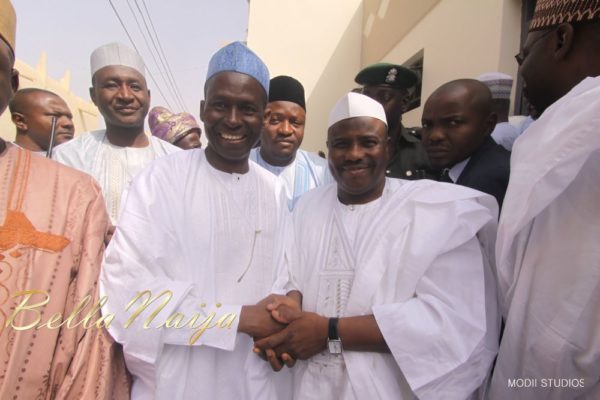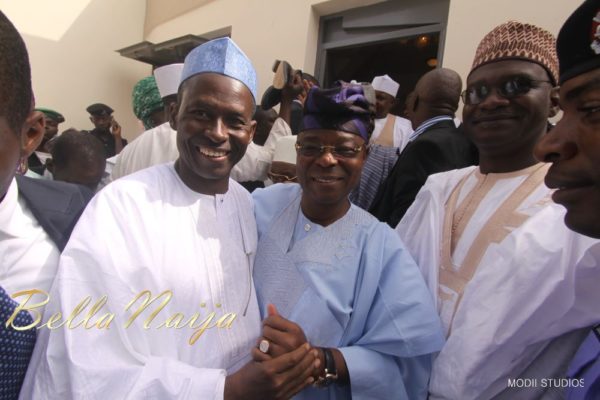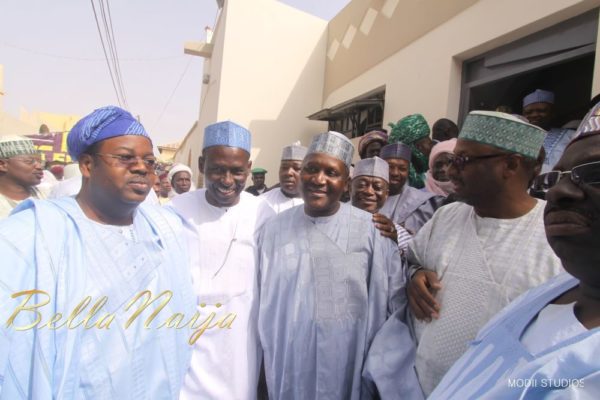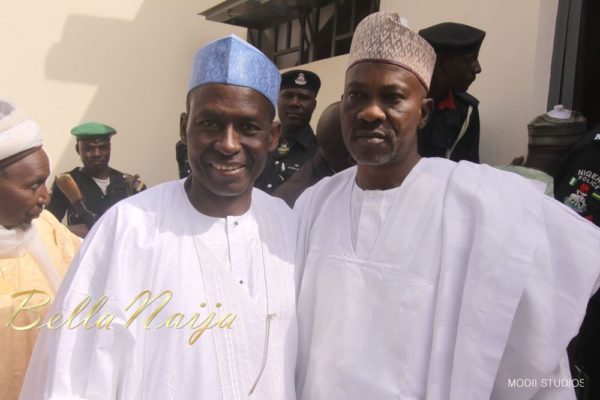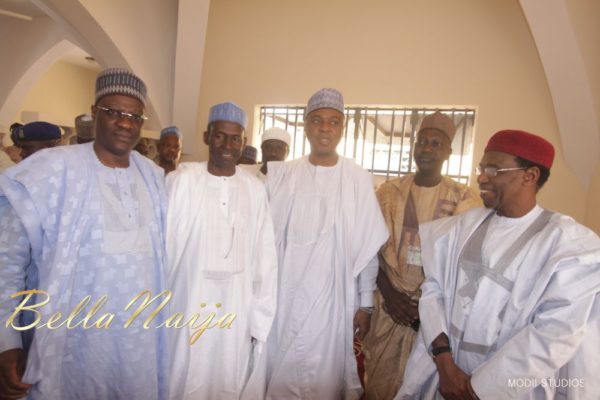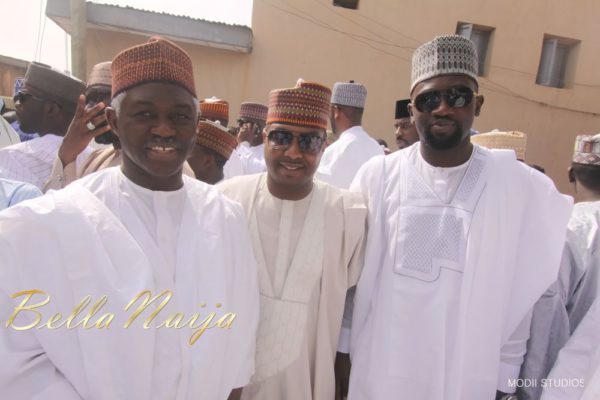 Abuja | Cultural Night – 17th Febaury 2013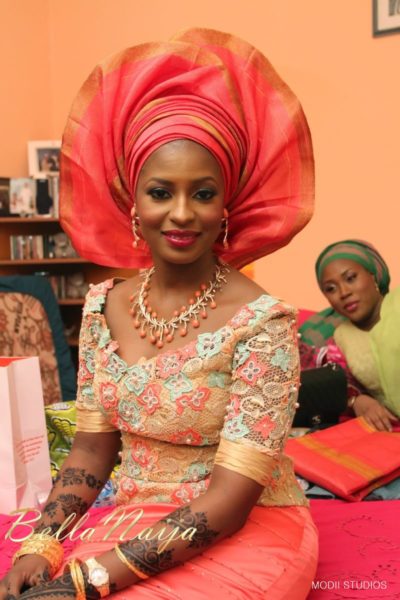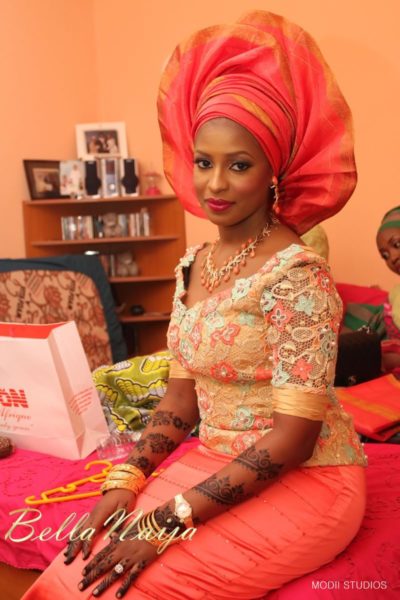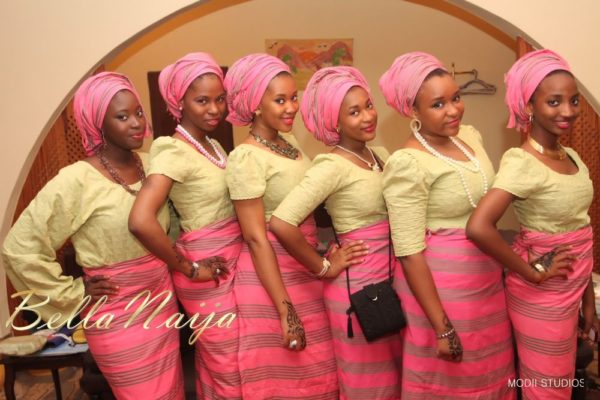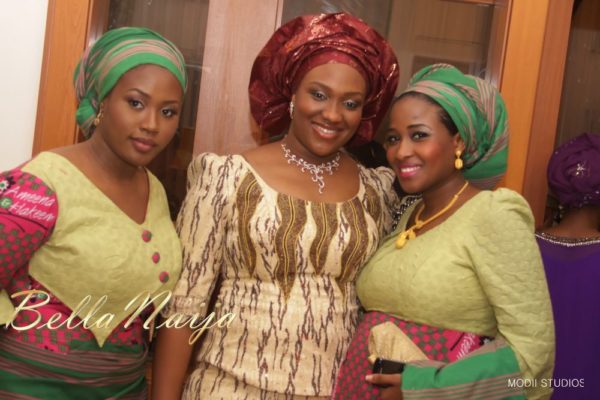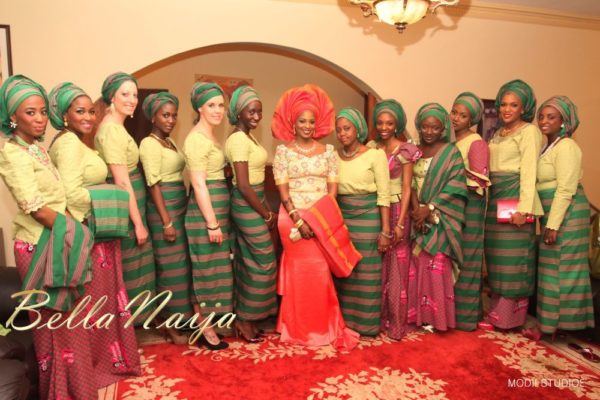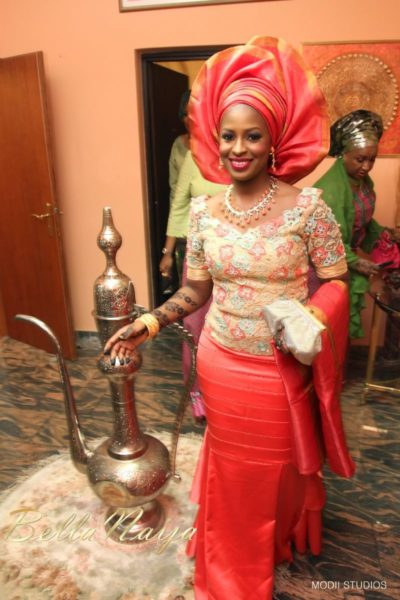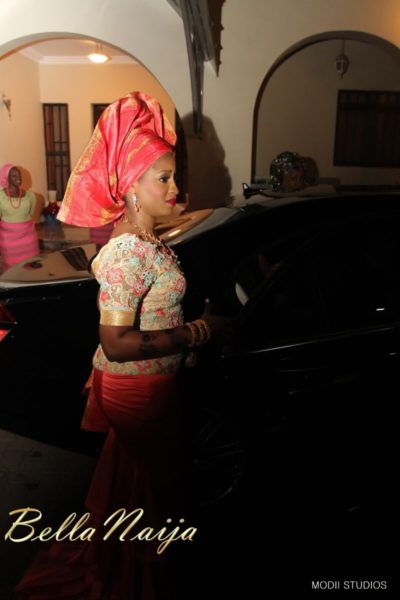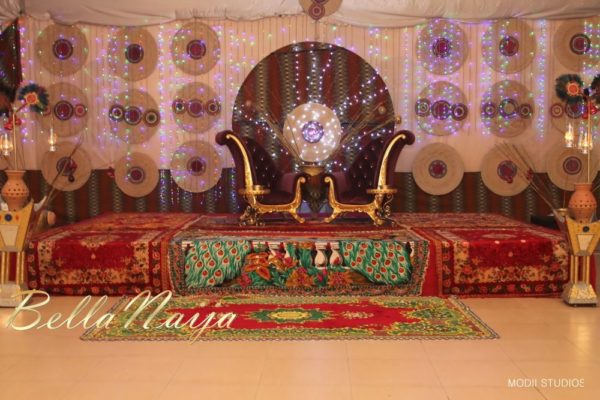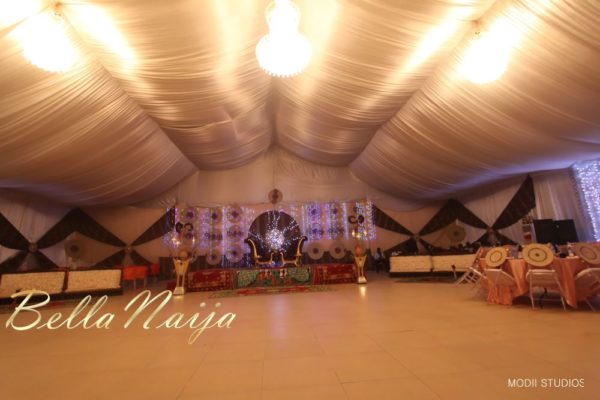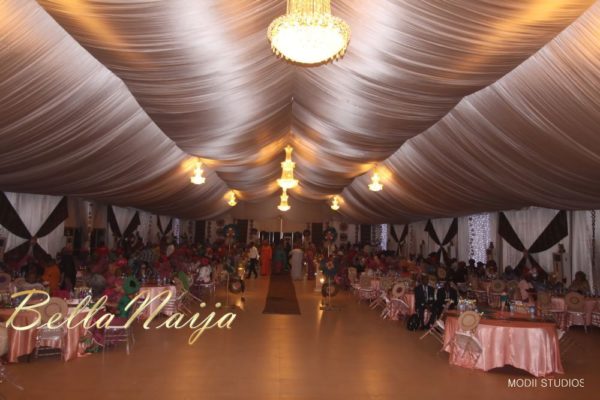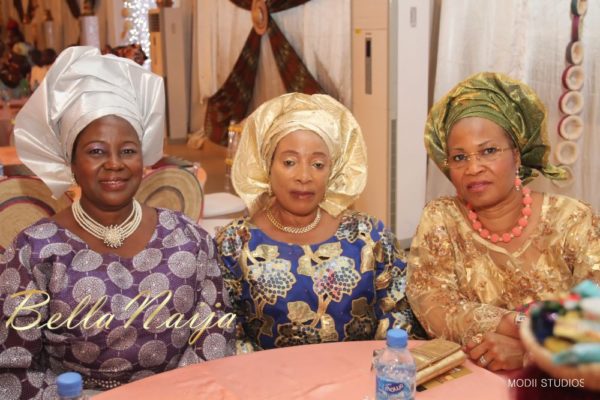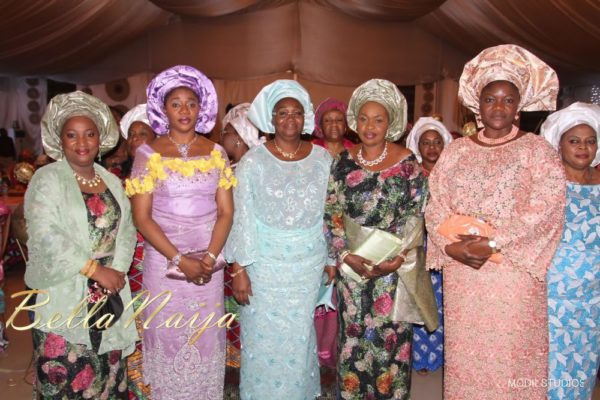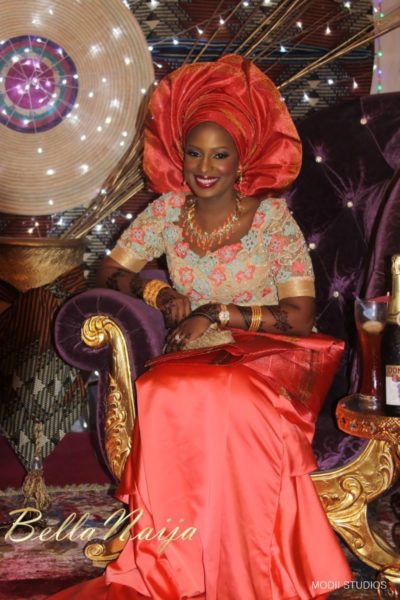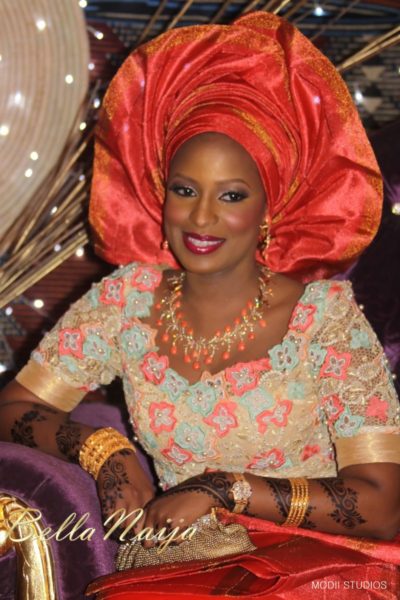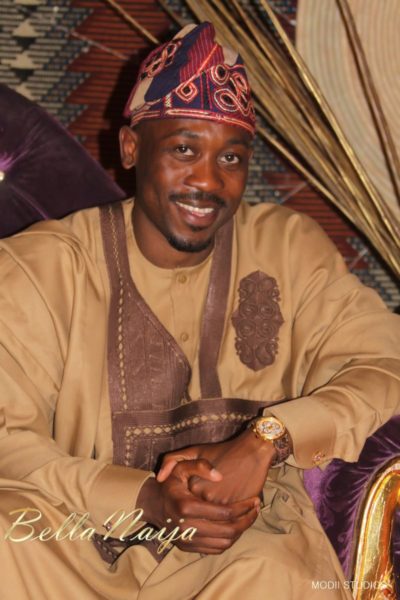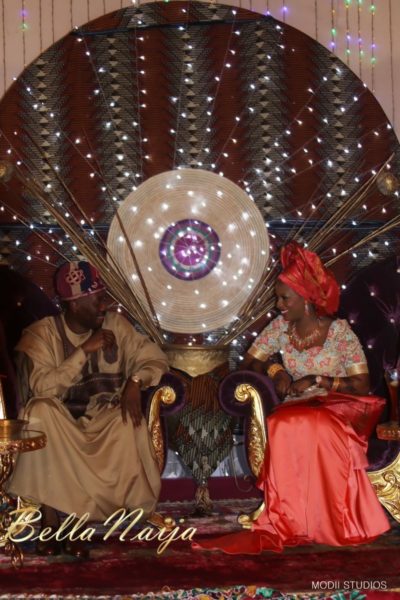 Abuja | The Grand Finale! – 23rd February 2013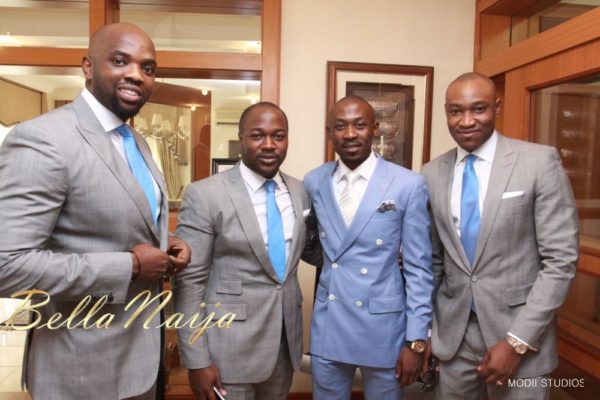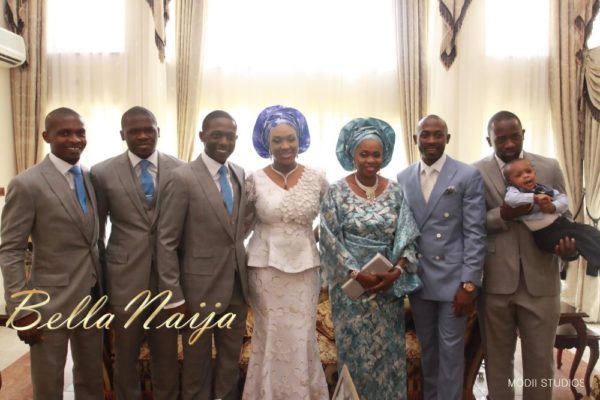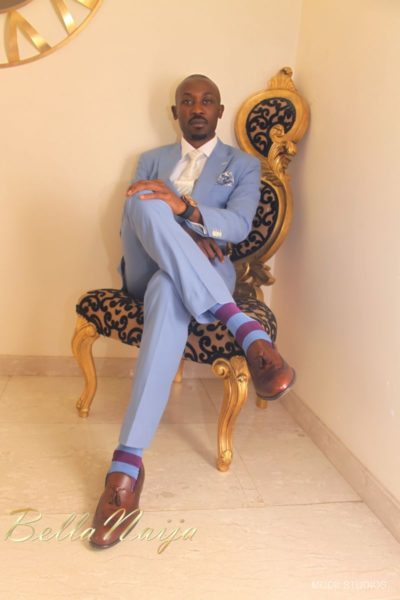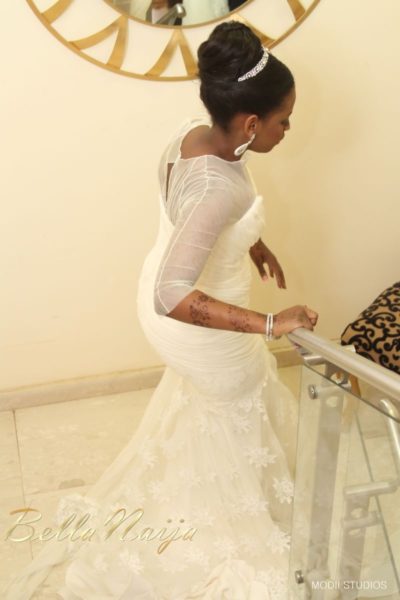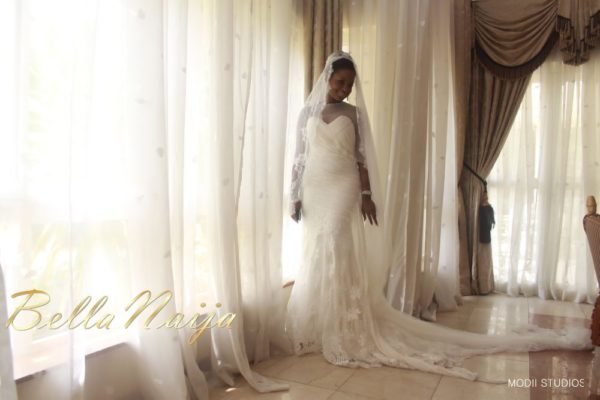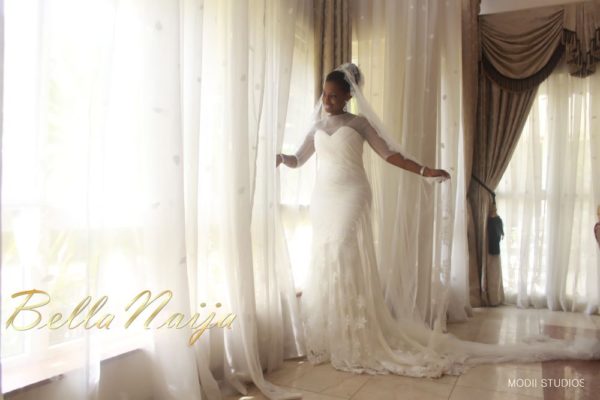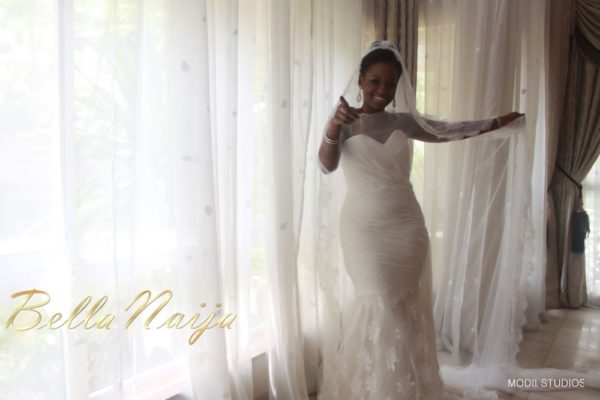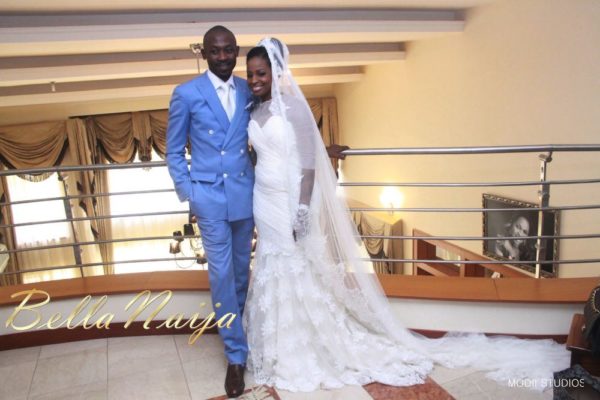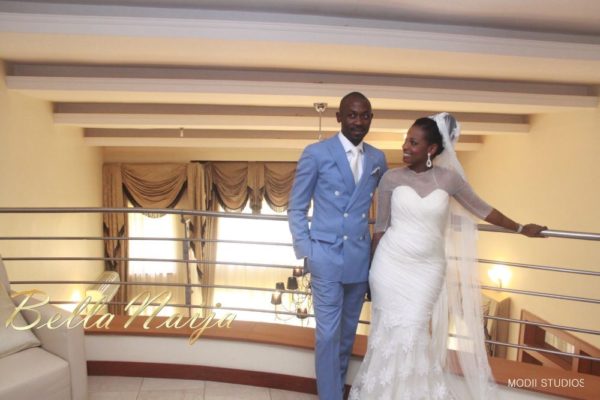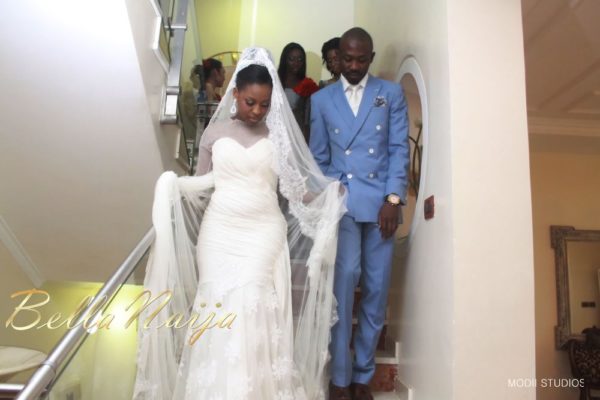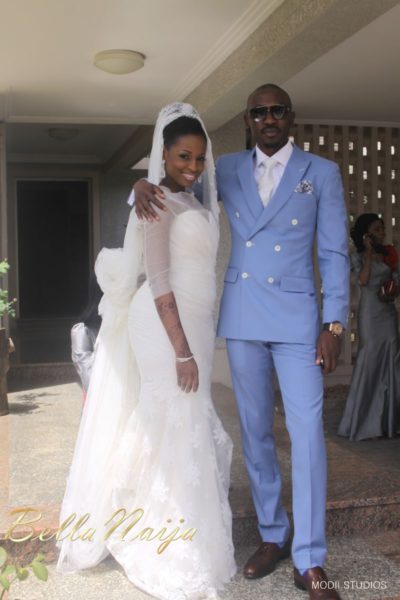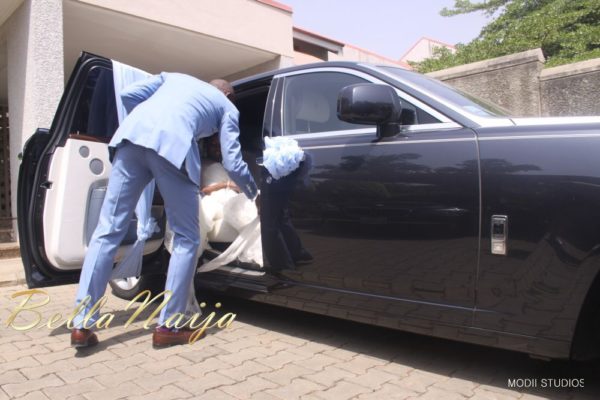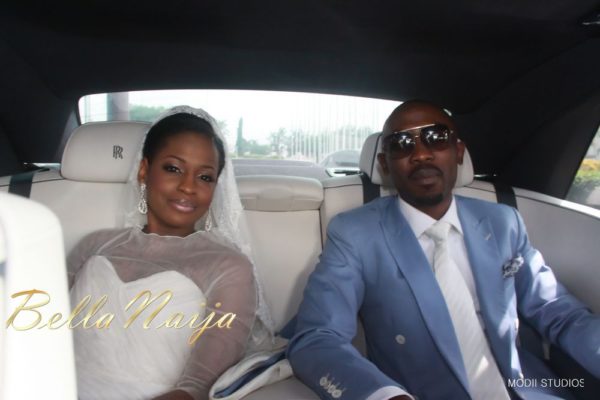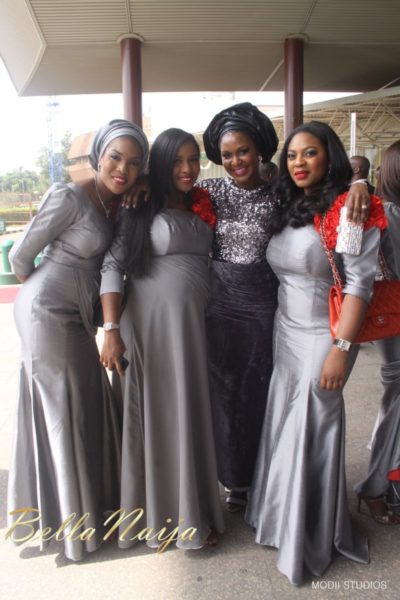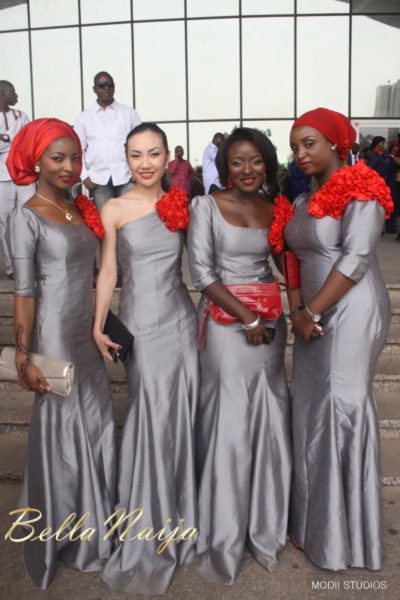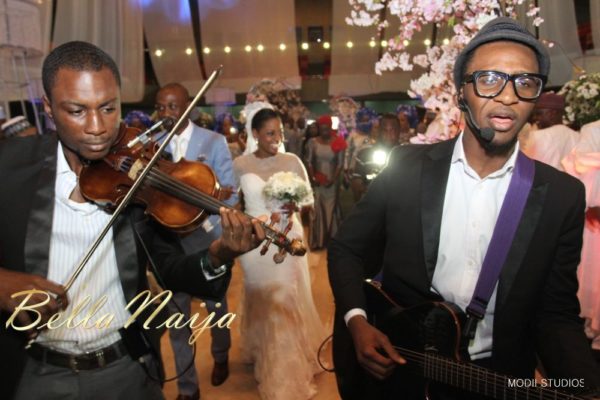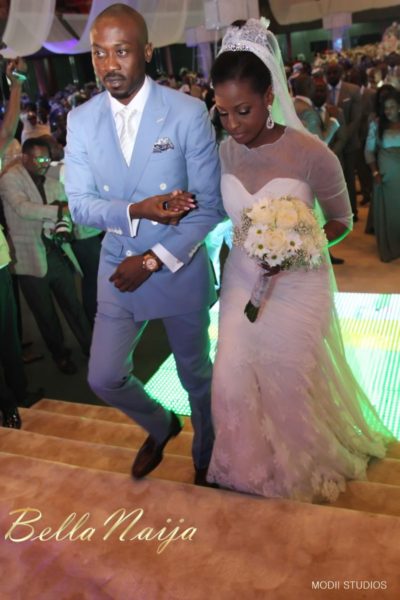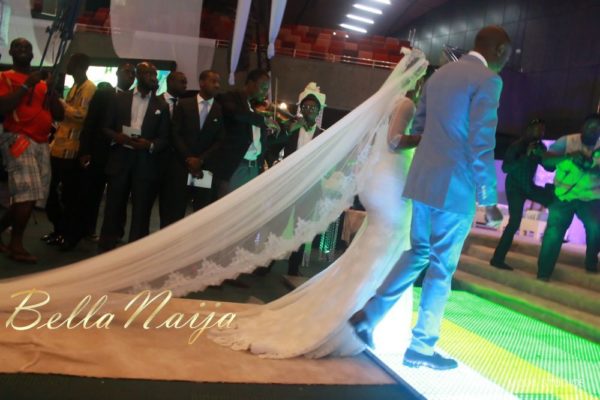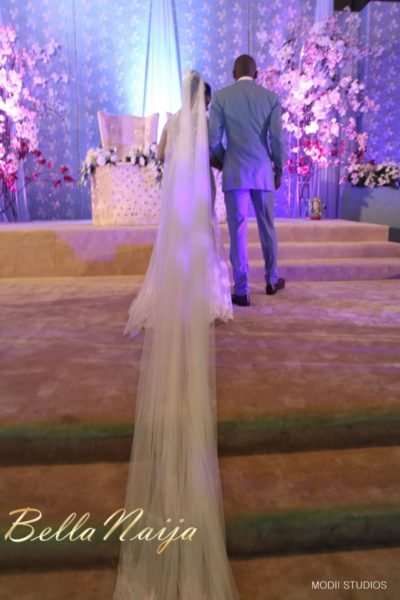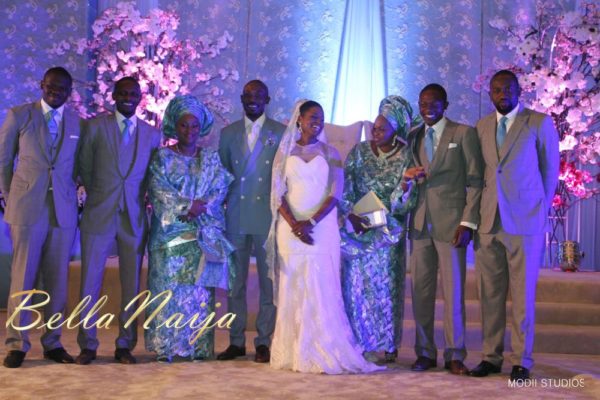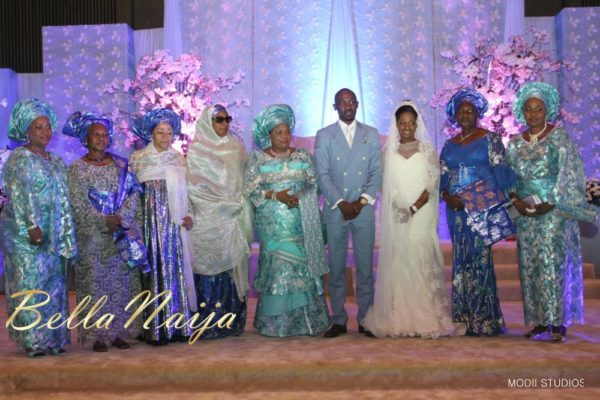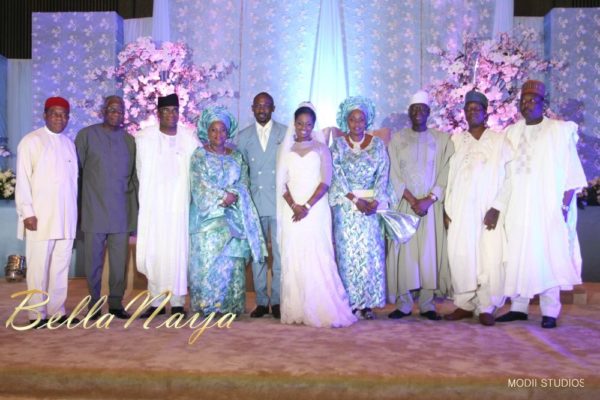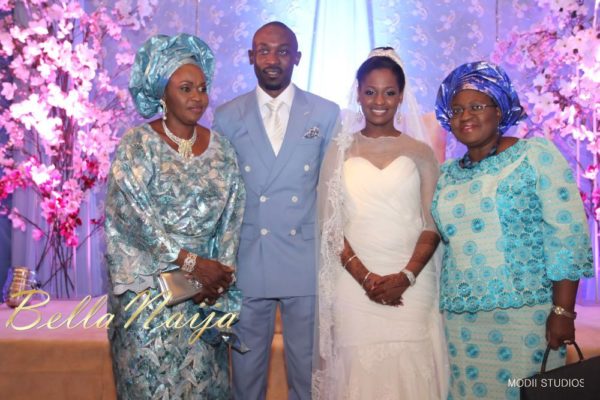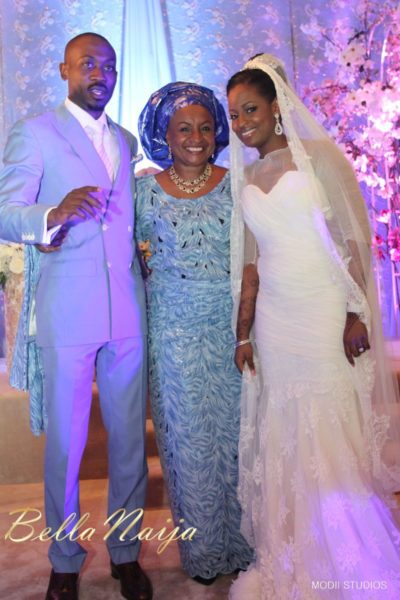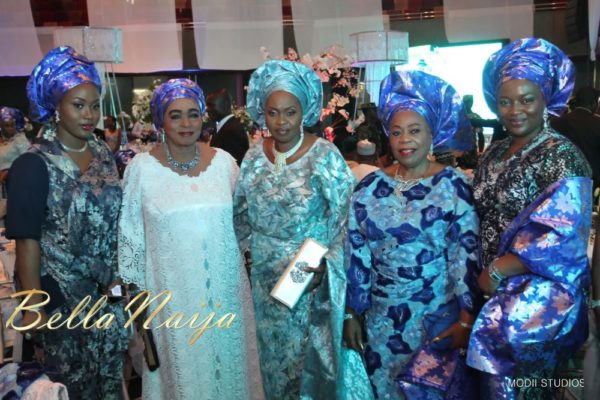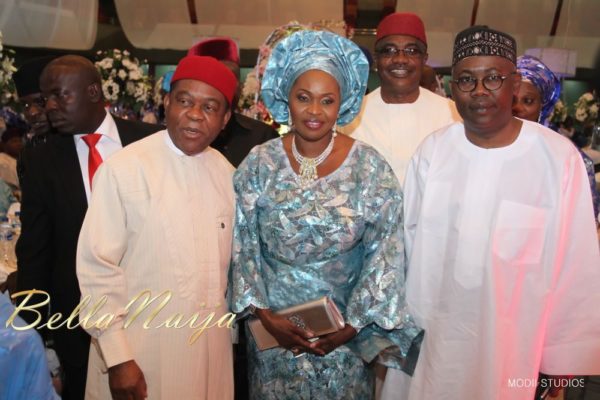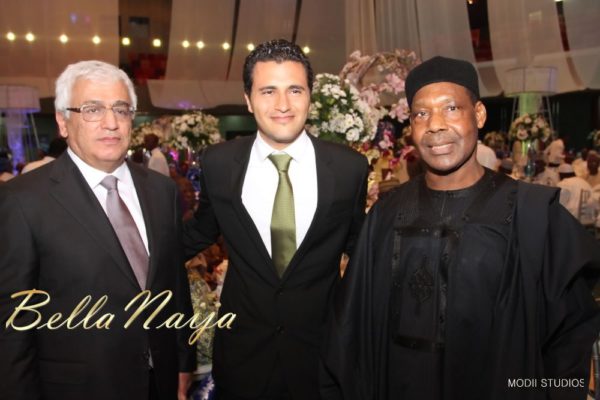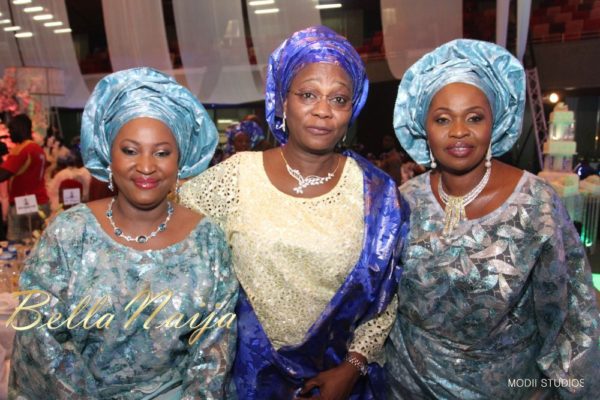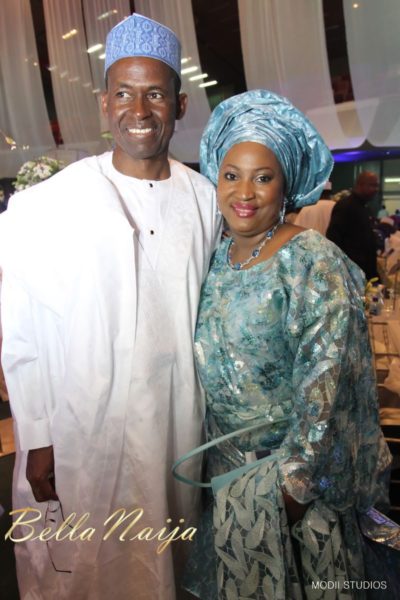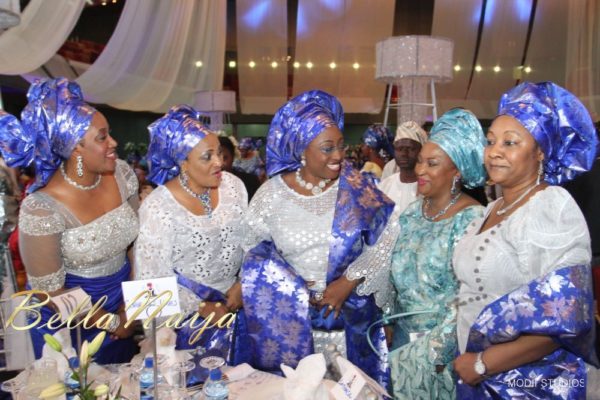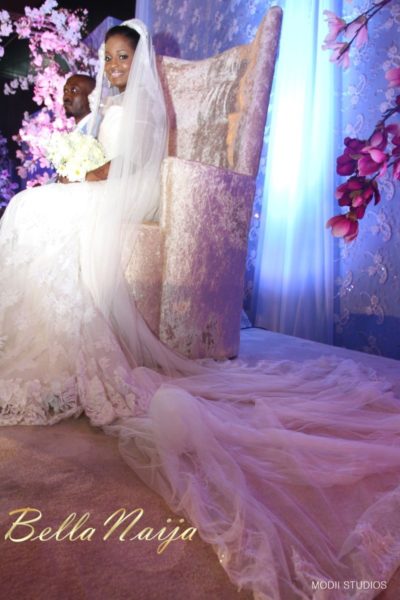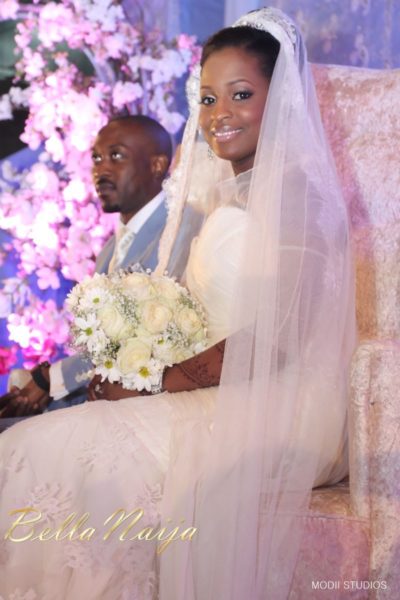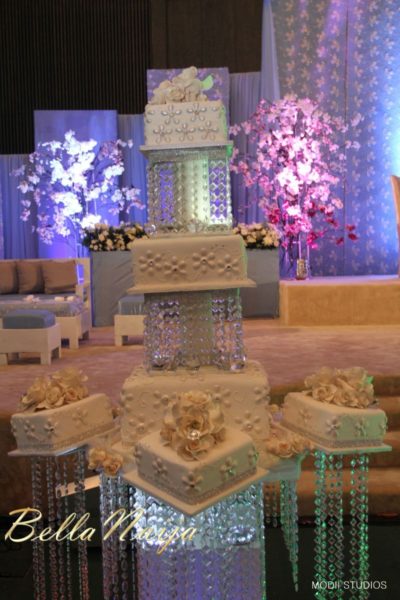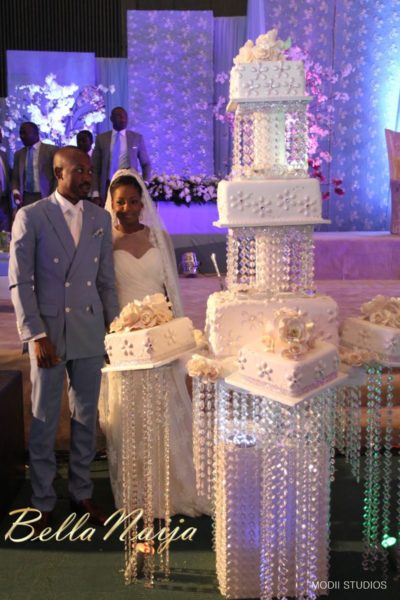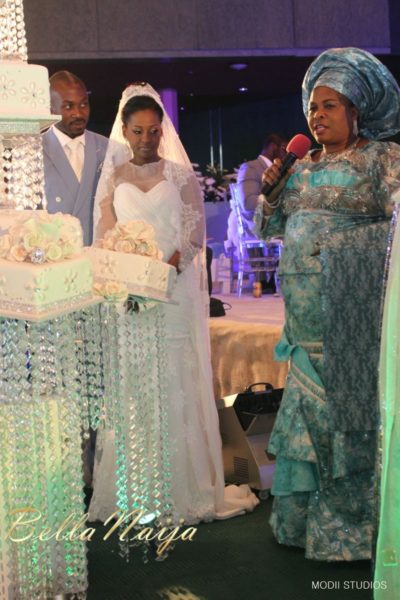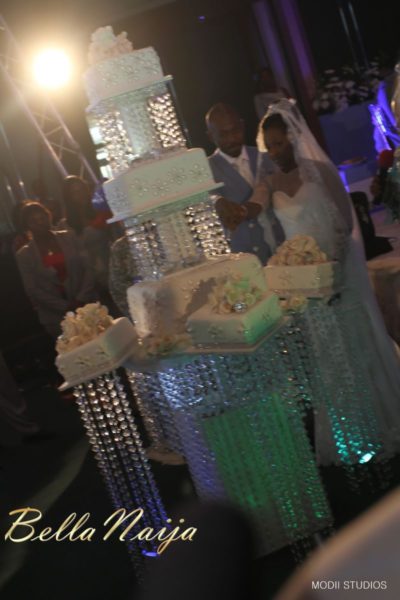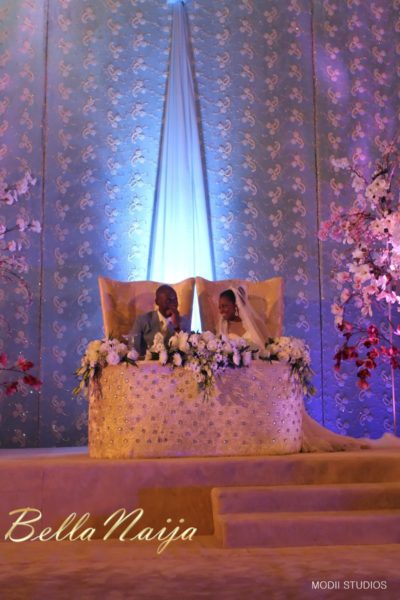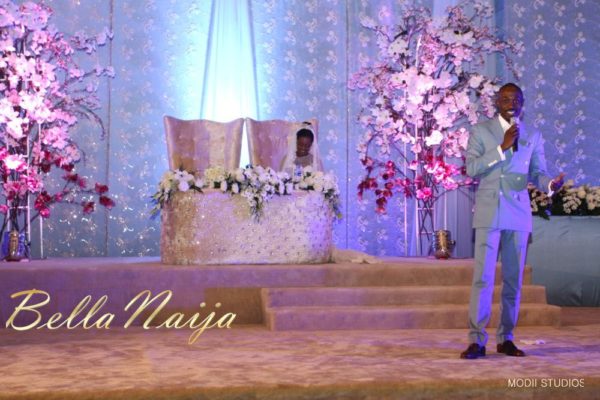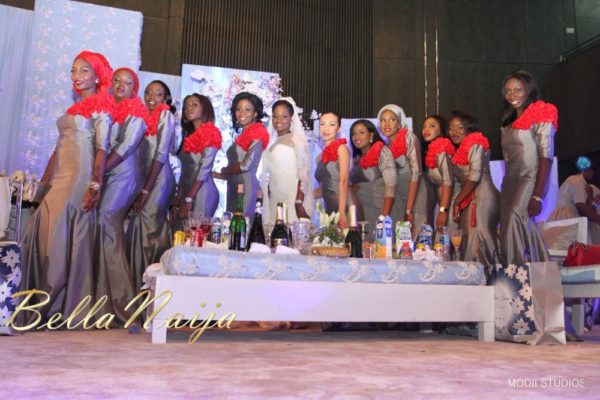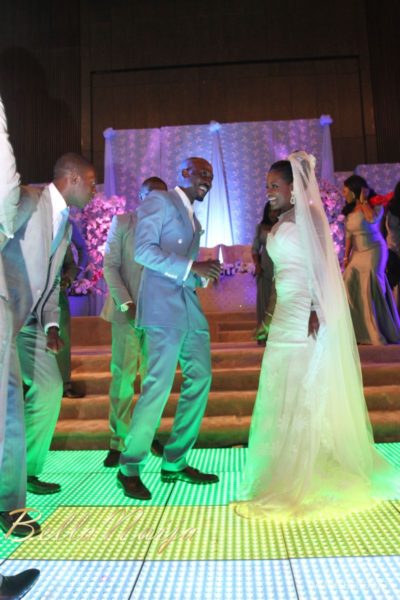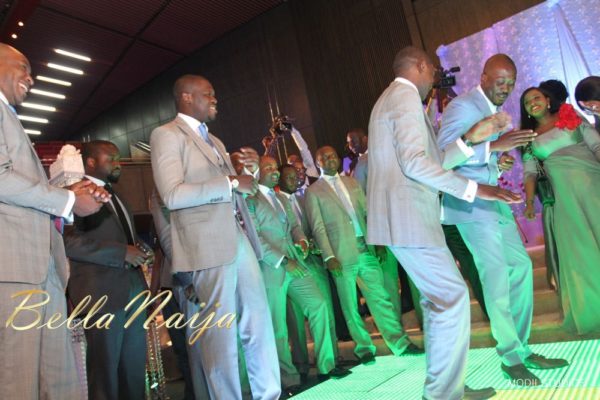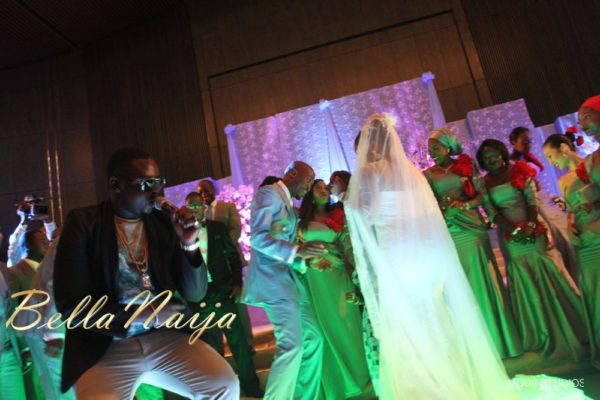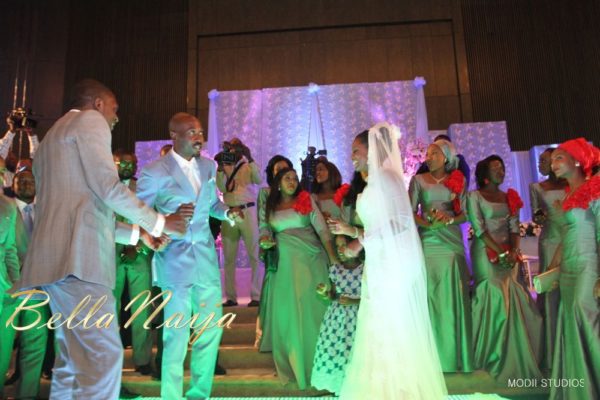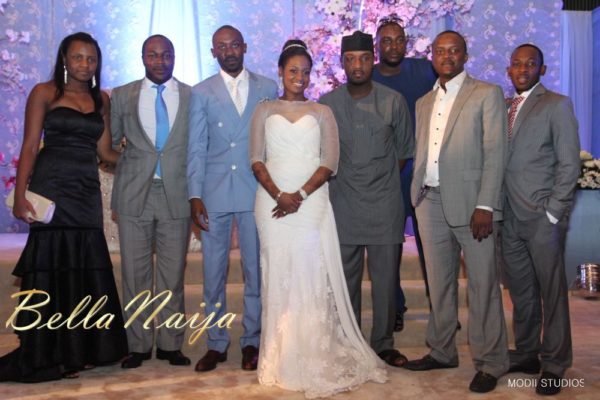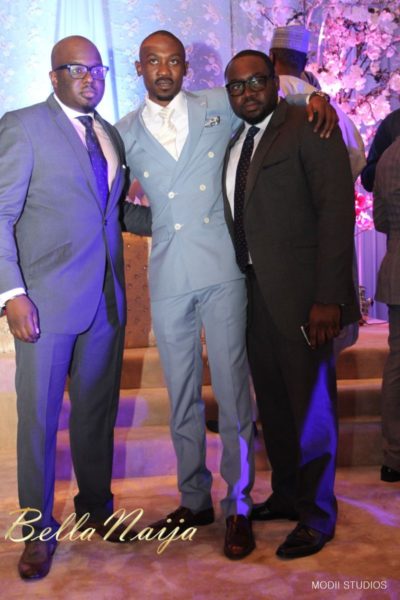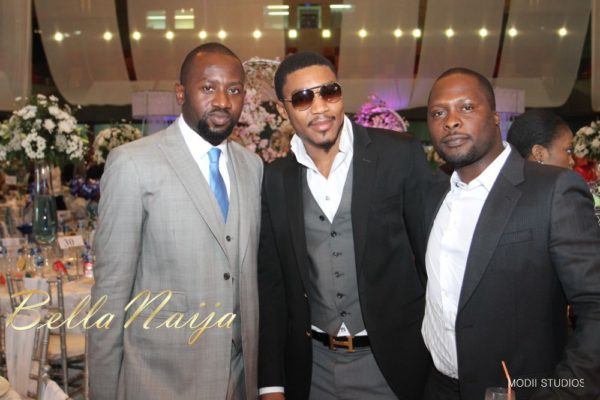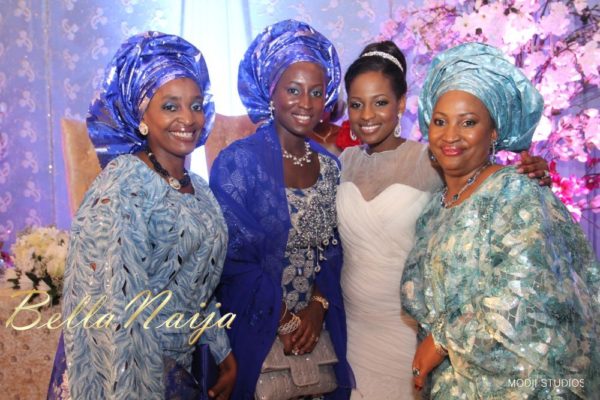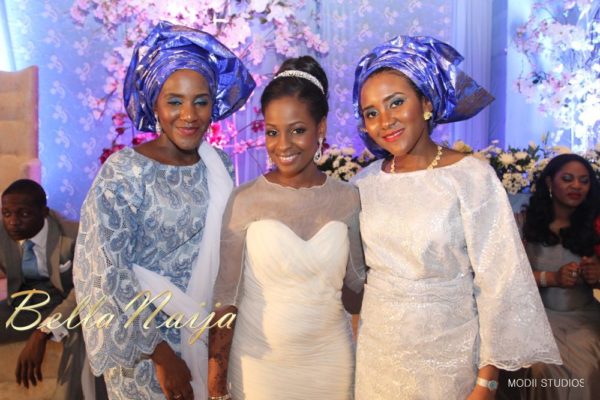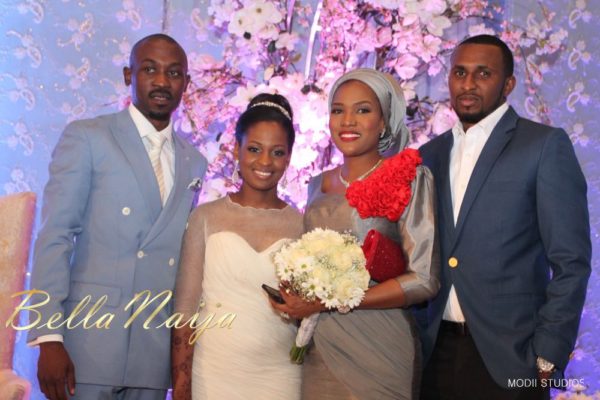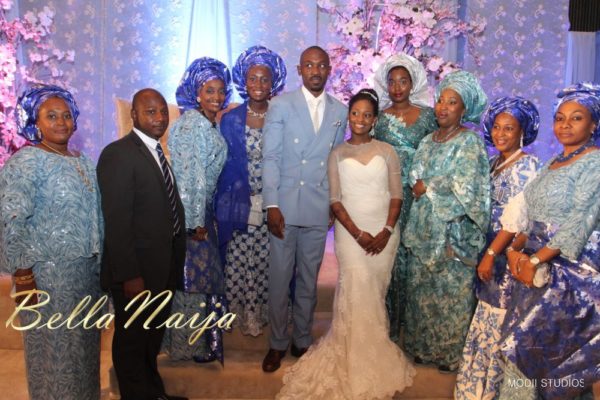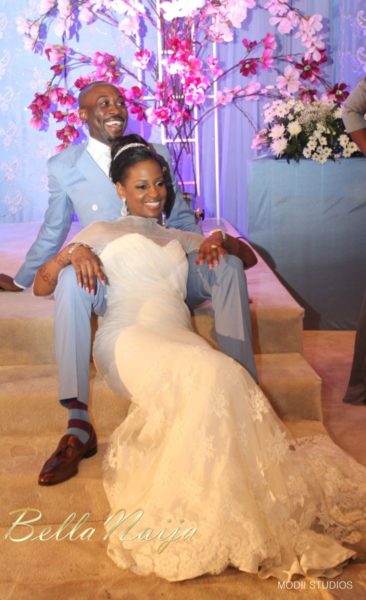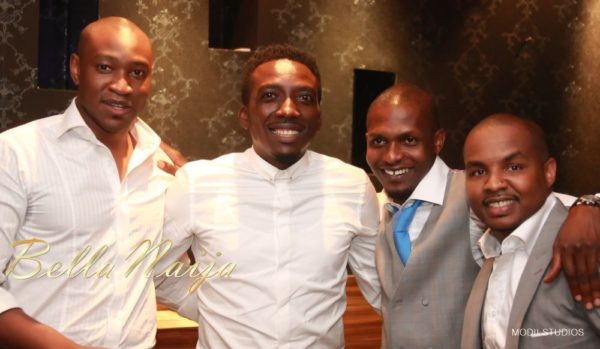 ~ Photography: Dimeji & Moyo for Modii Stvdios (Replica Digital Studios) – 0802 261 3111 –www.dimejiandmoyo.com
Wedding Details
Wedding Dates: February 2013
Wedding Theme:
Katsina Wedding Reception – Romantic
Abuja Cultural Night – Traditional Hausa
Abuja Wedding Reception – The Grand Finale
Wedding Colours:
Katsina Wedding Reception – Cream, Fuschia & Rose Pink
Abuja Wedding Reception – Silver, Blue & Bling
Wedding Venues:
Katsina Wedding Events – Bride's Father's House
Abuja Wedding Reception – International Conference Centre (ICC)
Wedding Attire:
Bride's Wedding Dress: Oscar de la Renta
Bride's Makeup – All Katsina Wedding Reception, Abuja Cultural Night & Abuja Cocktail Party:  Mamza Beauty – 08035051501
Bride's Makeup – Kamu: Anna for BM|Pro
Bride's Makeup – Abuja Wedding Reception: Banke Meshida-Lawal for BM|Pro
Bride's Bouquet – Abuja Wedding Reception: Newton & David
Bridesmaids' Dresses: Dzyn Couture
Bride's Traditional Outfits: Schon Afrique
Vendor List
Coordination – Abuja Wedding Reception: Zapphaire Events
Decor – Abuja Wedding Reception: Newton & David
Catering – Abuja Wedding Reception: Astoria
Wedding Cake – Abuja Wedding Reception: Cakes by Tosan
Wedding Cake – Katsina Wedding Reception: Robert's Cafe
Marquee – Abuja Cultural Night: Nouvelle Arena
Marquee – Katsina Wedding Reception: TFK Links
Catering: Bimbo | TSquare
Decor – Katsina Wedding Reception: Becky Okogwu
Decor – Abuja Cultural Night: Affisent
____________________________________________________________________________________________
We love weddings as much as you do! Get in touch…
weddings (at) bellanaija.com
www.bellanaija.com/weddings
www.twitter.com/BellaNaijaWed
www.facebook.com/BellaNaijaWeddings
www.instagram.com/BellaNaijaWeddings