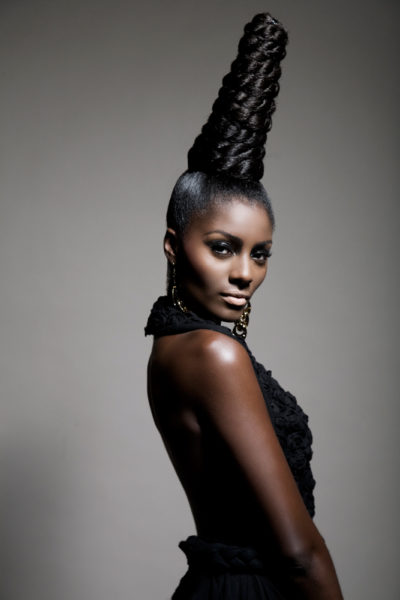 Fashion Mist is an annual exhibition/catwalk show depicting fashion- the African way in aid of the charity organisations.The concept of this event is particularly designed to impose 'ethnic garments' not only as an ephemeral trend but as part of the fashion retail consumer habits. According to the organizers "the entire show is aimed at unearthing talents, inspiring and boosting interest among the African generation. It is our belief that this could be the start of placing the African fashion industry in its global position and for a sustainable source of employment on the continent." The idea is to put together a crop of talented designers to showcase their work. As part of their campaign, they have chosen model and former beauty queen, Rachel J Williams as the ambassador to help raise funds for the WAM Campaign.
In a quick chat with BellaNaija, the young model shares about herself, her modelling career and her work as the FashionMist Ambassador. Rachel J williams was crowned Miss Black Britain in 2006 and went on to compete in the Miss England pageant. She has worked with designers like SIKA designs and has walked the runway of major fashion shows like the Arise Fashion Week. With her RJW Model Academy, she works with aspiring models to build their career. She hopes to extend the scope of RJW Model Academy to Africa. We hope you enjoy our chat with Rachel.
Who is Rachel?
Rachael is confident, fun to be around, extremely driven and professional. I grew up in London with my parents and 3 siblings. I'm very much British but I still carry around my Jamaican tradition. School wasn't much fun for me, I was bullied for most of my senior years for being too tall, too slim, having a dark complexion or white teeth! Looking back now it was actually ridiculous but it was painful at the time. College was my fun years and University years were my serious years. I lived studying and remained focus on completing my degree; I graduated with a BA in Psychology and Counselling. The highlights of my career has to be travelling to America, Africa, Europe and the Caribbean, shooting for Vogue Japan and meeting crazily great people on my model journey!
How old were you when you started modeling?
I started modelling around 19 but signed to my first agency when I was 23.
Can you tell us about the Miss Black Britain Pageant?
The competition was a great platform that allowed African and Caribbean women all across the UK to make a stand and represent their cultures. The lead up to the finals were so intense; we had a campaign photo shoot, lots of press and media interviews and TV appearances. We also did a marathon run to raise money for children in need which was an incredibly fun but exhausting day. There was a mixture of girls in the competition, so were extremely lovely and others were the complete opposite (but what would you expect with 20 girls all living together)! I remember a particular incident. Over lunch one day the topic of "who was going to win?" came up. Most of the girls had one girl in mind who they were adamant was going to win because she was a "lighter shade" and felt she would represent black women better! What hurt most was that no one expected me to win! And when I did win they all claimed it was because I was "dark skin"! It was hilarious! But overall I'm so pleased I entered the competition because it has taught me loads about the Fashion Industry not just in the UK but all over the world.
How did you feel when you were announced as the winner?
I was completely overwhelmed! They actually made a mistake and called out someone else's number so the was a mixed emotion for about 30 seconds! But when they finally said "And the winner is……Rachael Williams" I just smiled and walked out on stage. I'm surprised I didn't cry, but I was actually speechless.
Tell us about being on Miss England competition
The competition was an amazing experience. I was so happy to take part and represent "African Pride" (my Sponsors). I can remember there being so much uproar and media attention about if I won then I would be the 1st Black Miss England. It was a lot of pressure at the time and it felt like the whole African Caribbean Community was rooting for me. There was 90 girls in the finals and I came in the final 5. It was overwhelming, surprising, exciting, unbelievable….words can't express how I felt. I was just so honored to be apart of it and to represent all the African Caribbean Women across England.
What did you study at college?
I studied psychology, english and accounts in college and graduated with a BA in Psychology and Counselling
How was college life for you? Did you do a bit of modeling while in school?
I went to an all girls school so when I arrived  at college I was overwhelmed by all the guys and turned out to be very shy (which I think I am today). But the college life was so much fun! Lunch times were crazy! It was my probably the best years of my life. I tried to model whilst studying but it became so difficult so I put modelling on hold for 2 years while I focused and dedicated my time to college.
How did it feel getting back to modeling after taking time away to finish school?
It was very strange….the industry had changed a little and as I applied for nearly every agency in London I was rejected by all of them. So winning Miss Black Britain couldn't come at any better time as it gave me the opportunity to meet industry folk and I began to manage myself, and I have been predominately for the past 3 years.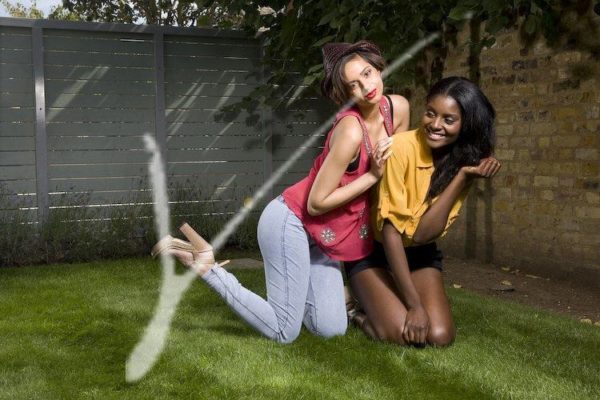 What has been your most outstanding modeling job?
Shooting swimwear in Miami Beach! It was incredible!
Can you tell us the most stressful part of being a model
There are lots of stresses in this industry but the one that occurs more often is managing your time wisely. As I could get 3 bookings in one week and it's difficult to make sure I eat well, sleep well, prepare for each job and so on. Sometimes it gets so exhausting that I need at least a week to recuperate. But after a while you learn to prepare for these times by resting whenever you can.
How do you unwind?
I love to read, bake cakes and travel.
You like to travel. Tell us your favorite destinations.
Well Venice is amazingly beautiful, I love the small coffee shops over looking the river and its famous for its many small bridges that is a beautiful scene. I love London because it one of a few cities that is young, fresh and multicultural. It's a great place to shop and you can be very independent. Miami is exactly as it looks in the brochure! A party island with incredible beaches. Jamaica is where my family is from and I love going back there. A must is eating grilled fish from an open fire at night on a beach! West Africa is my favorite at this time in my life as its full of opportunities and I love learning about the culture and I feel so connected and spiritual whenever I'm here.
What is Fashion Mist 2013 about?
FashionMist is an amazing concept.It's a platform that showcasing the fresh and young and very well established talents reigning out of Africa. The show itself gives them a chance to display there latest collections and designs introducing them to the UK Market.
What is your role in this year's edition?
I am the ambassador for the show and I'm so honoured to have been asked to be so. And I will also be co hosting this year.
Who's your favourite African designer?
Aya Morisson and Tiffany Amber. Aya Morisson makes African Print Swimwear and that makes her a favorite for me. That's such a unique and special talent and Tiffany Amber is just wow! It was a pleasure walking for her at London Fashion Week.
Can you share your beauty regimen with us?
Simplicity is the best when it comes to taking care of your skin. I love using natural ingredients on my face (and in my hair). So every morning I wash my face with a homemade honey and brown sugar scrub and moisturise with a Light rose day cream. At night I simply wash with water and whilst wet I use a Shea oil, then pat dry. London weather dries out my skin so much so I go for a facial every month and love to steam my face at home weekly using essential oils!
Describe your style in 3 words
Feminine, Classy and glamorous
Just for Fun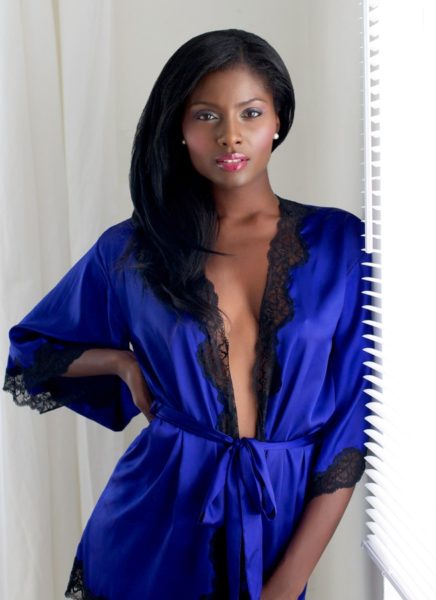 If you had a million bucks in any currency list 3 things you would do?
Invest 40% Use 40% to Build a holiday family home. Use 20% Set up an orphanage and a women's and children's home somewhere in Africa.
Idris Elba or Michael Ealy?
Definately Mr Elba!
Shoes or Purses?
Shoes
Sexy diva or comfortable slacks
Sexyyyyy Diva! (Said as a true diva)
Who would you like to be stuck on a deserted island with?
It has to be Folorunsho Alakija!! I have millions of questions to ask her!
Favorite Nigerian music artiste
P-Square
We thoroughly enjoyed chatting with Rachel and we wish her the best in her role as fashion ambassador for Fashion Mist