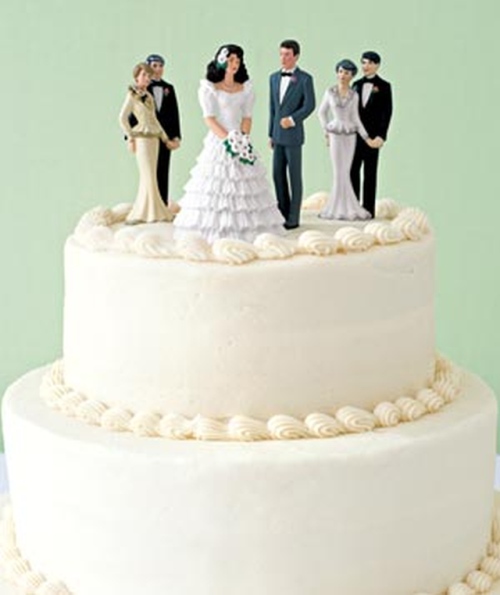 It had been a while since I last attended a wedding and I was starting to miss all the things that made it so special; from the themed colours to the owambe after party; I was ready to get back on the wedding scene. I made that decision on time too as my friend, Boma's wedding was right around the corner.
On that fateful day as we applauded the couple and lined up to present them gifts I immediately noticed Boma looked sad and a bit overwhelmed. I got up the stage, dropped the gift and walked over to give her a hug and possibly ask what was wrong. She then pulled me aside and said "Did you enjoy yourself?" I said yes and asked what was wrong. Then she explained "You know, funny enough the wedding plans started off as mine, but right now I don't even recognize my wedding". It turned out that  her husband's parents had commandeered the wedding plans; and now, even as the big day had arrived and there were no do-over's, Boma felt she hadn't taken part in her wedding plans at all.
As she flew off for her honeymoon she left me thinking; why does this happen? Is it boy meets girl, boy likes girl and proposes, boy and girl plan wedding, get married and live happily ever after boy and girls parents plan the wedding, their kids get married and live happily ever after?
As I tried to understand this, I went in search of the definition of the term wedding. One of the definitions I found was "A marriage of ideas". Now the question here is whose ideas? The couple's or the entire family's? I've always believed that planning marriages was more than just that; it was a test to truly see how that couple could work together when it came to preparing for something hugely significant in their lives. It is like the first test of true companionship between husband and wife. Should we let our parents take over that time?
I've also found out that there are some couples that have already come to a compromise. "They can have the traditional, we will have the white wedding". Is that how it is now? Understanding that a wedding is as much a family affair as it is the couple's affair, isn't there a limit to everything? When I consulted a friend on this matter she explained that "the main reason why couples would gladly have their parents plan their wedding is because they have done it before. They can get the right caterers, use their connections to get the venue, and most times they are co-sponsoring the wedding. So it's like we give you money – You let me handle the plans. I wont let that happen to me though, because it's my wedding."
Trying to get a different opinion, I went to the one person I know loves weddings, even more than BN. Even though I was expecting a 'why wont I plan my daughters wedding' answer, this was what she said "I will not plan my daughters wedding for her. She is a grown woman who is about to start her life with her future partner; the wedding, believe it or not is the beginning of their lives together. That's why it's called their 'Big Day'. If she wants my opinion I will be more than happy to give it. But to start looking for a caterer and working out seating charts, heck no."
Granted, some parents want to plan their children's wedding because they probably feel it's their last duty before that child goes off on their own. It can be compared to a passing out parade; they have doe their jobs, now it's up to the kids to show them how good a job they did. The question however is how much of that control should they be given? Some parents already decide what tribe and race their kids will marry from, will you add planning your wedding to the list? Will you pretend to put your foot down but let them carry on with the wedding plans, let them know it's your turn not theirs or be bold and send them an invite and directions to the venue when it's close to the wedding date? Let's discuss.