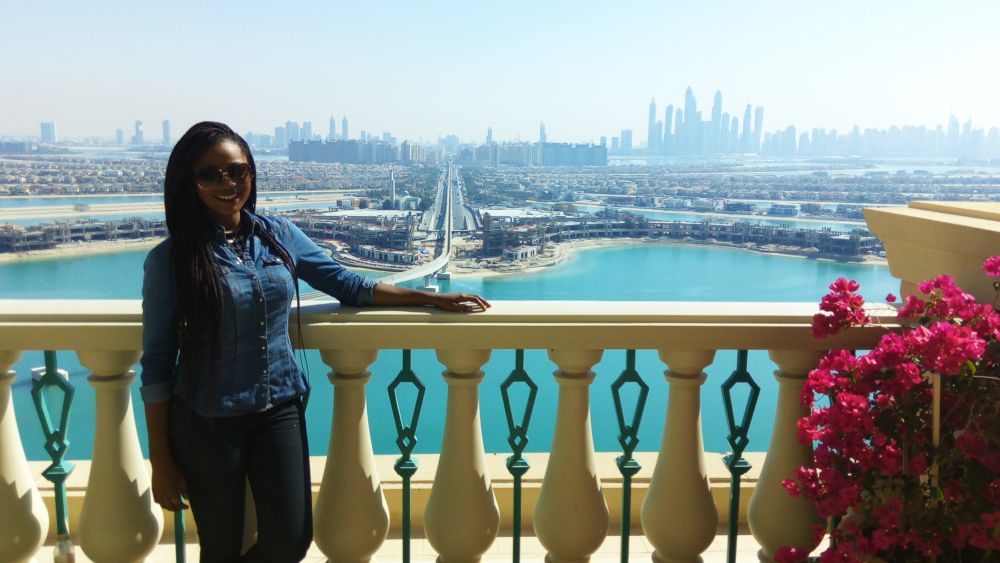 Hello BellaNaijarians! How was your weekend?
Mine was spent going through photos, videos, posts and tags from my absolutely fabulous trip to Dubai last week. On Friday I shared the first post giving you a sense of all the fun I had in the luxurious city (Check it our here). And today, I'll be taking you through the rest of that trip!
I strongly believe, and I'm sure those of you who have been to Dubai would strongly agree too, that Dubai's charm lies in its endless lists of activities like the Dubai Shopping Festival, Dubai Marathon, Dubai Food Festival, Global Village and loads more that keep tourists coming back. Even though a lot of people come in for the Dubai Mall and all the shopping they get to do at the over 300 stores, Dubai is much more than that.
Day 1 & 2 had to be my favourite days. I had so much fun it should be a crime. My partners in criminal fun – Ngozika, Onyinye & Shanel made the trip beyond thrilling – From going on a traditional water taxi called the 'abra' and touring the 5-star grounds of the gorgeous Madinat Jumeirah Al Qasr hotel, and finally getting to see the Dubai Mall I'd been hearing so much about, to freezing my behind off while having fun like a 2 year old at Ski Dubai, and getting a bird's eye view of Dubai, if I don't go back to Dubai before this year runs out, 2016 won't end oh!
Check out some more fun shots!
Arrival at the beautiful Madinat Jumeirah Al Qasr
Playing all kinds of games with the Burj Khalifa!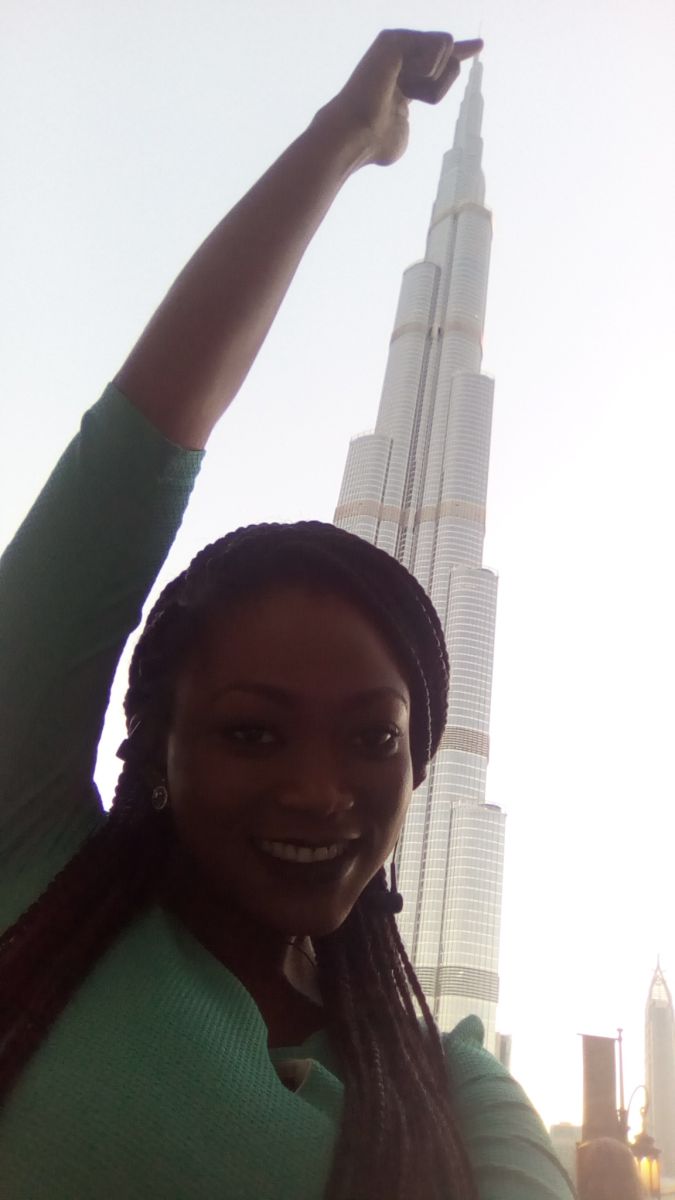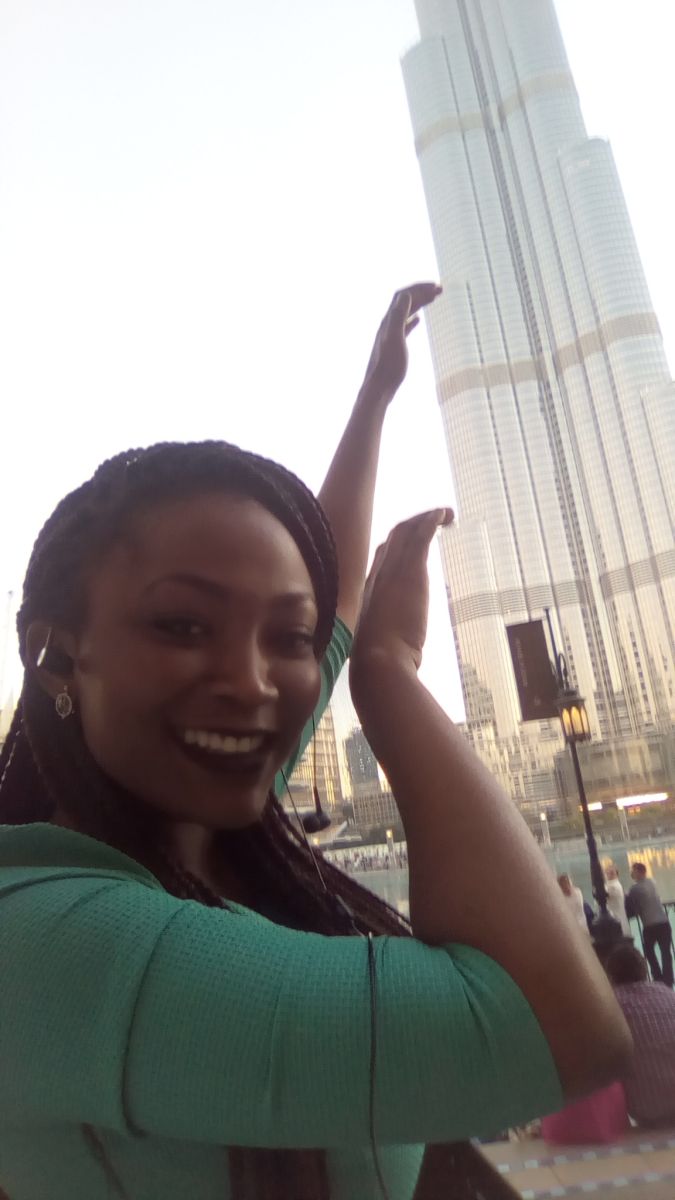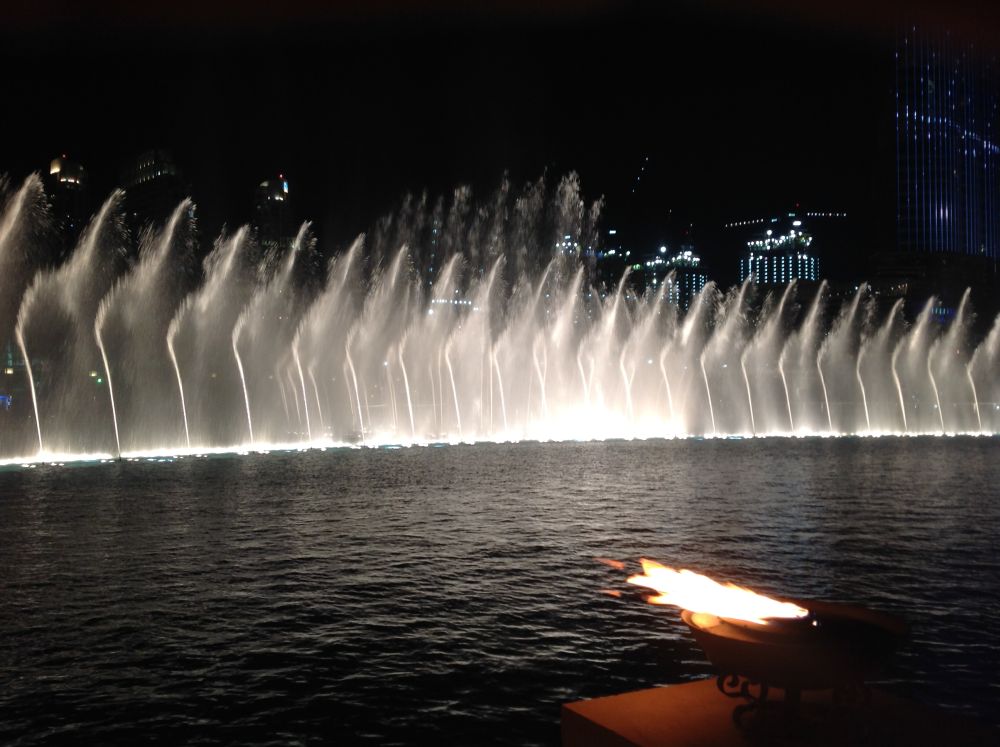 Day 2 – Ready for the SeaWings Tour at the Dubai Creek & Sea Food at the Sea Fu Restaurant of the Four Seasons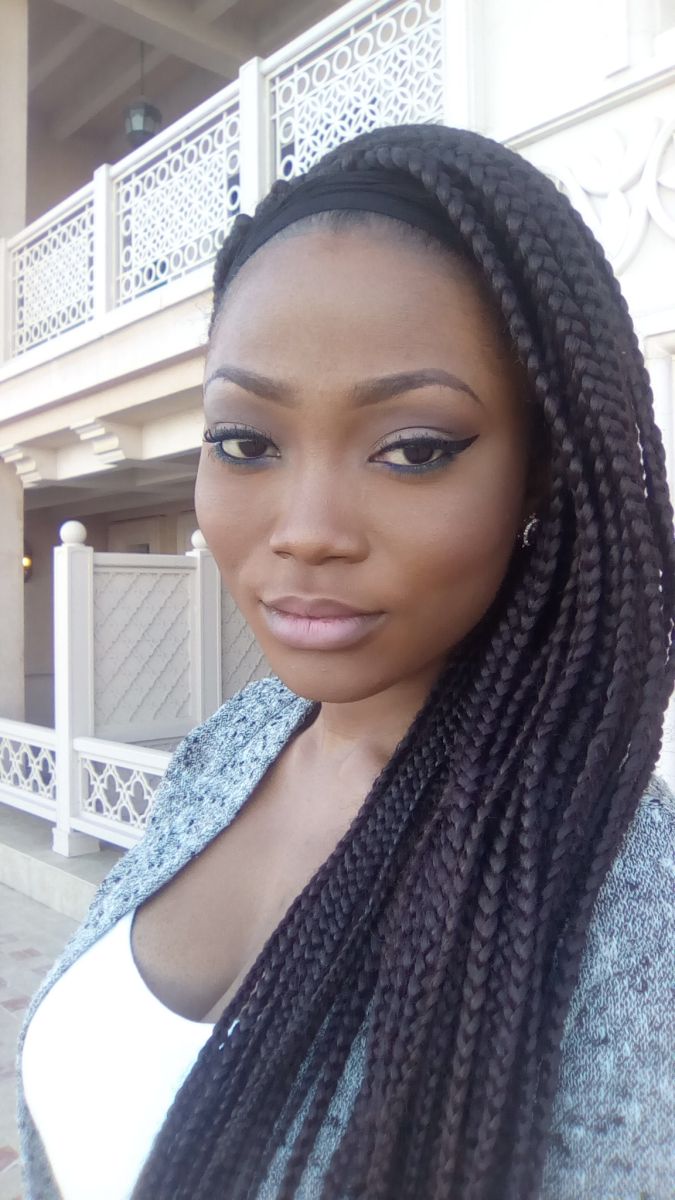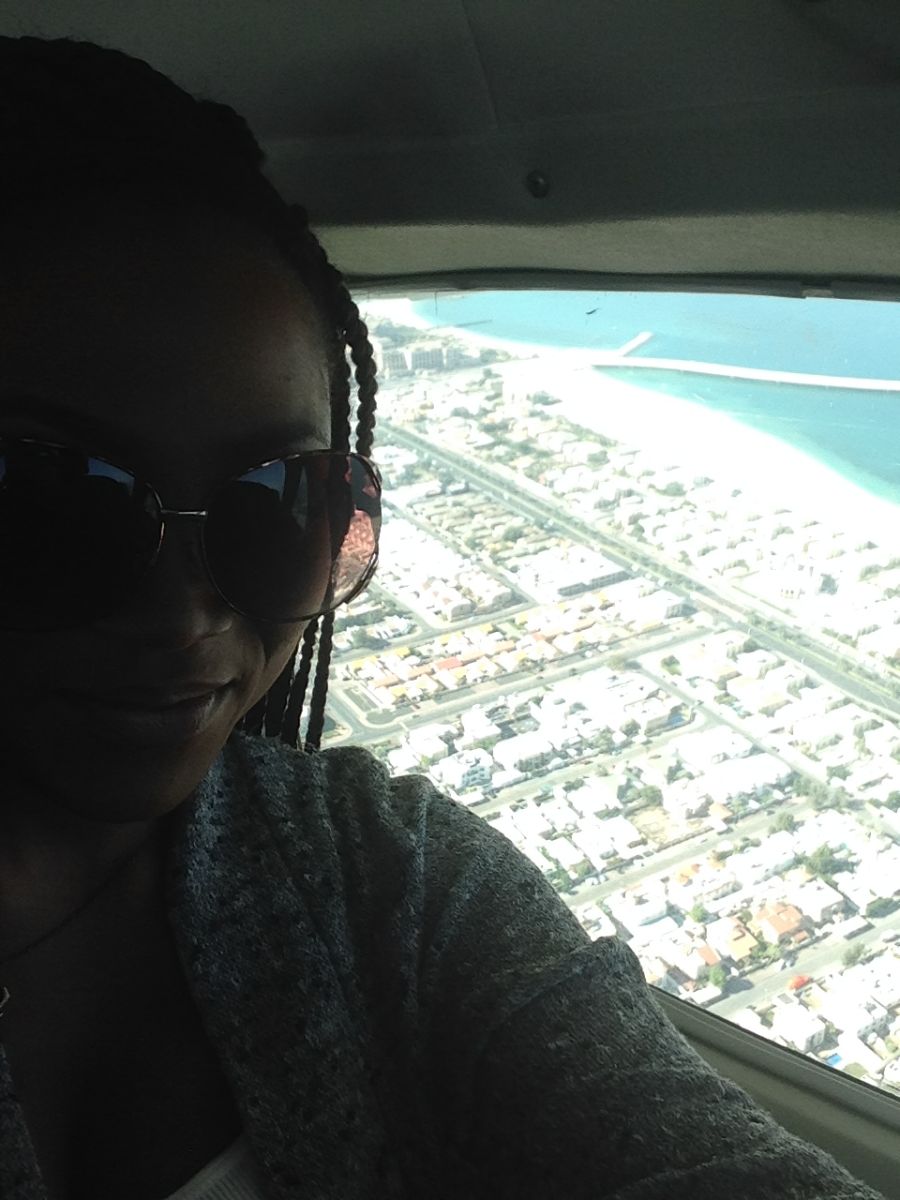 Lunch at The Four Seasons Sea Fu!
Now, for my favourite part of the day – Ski Dubai!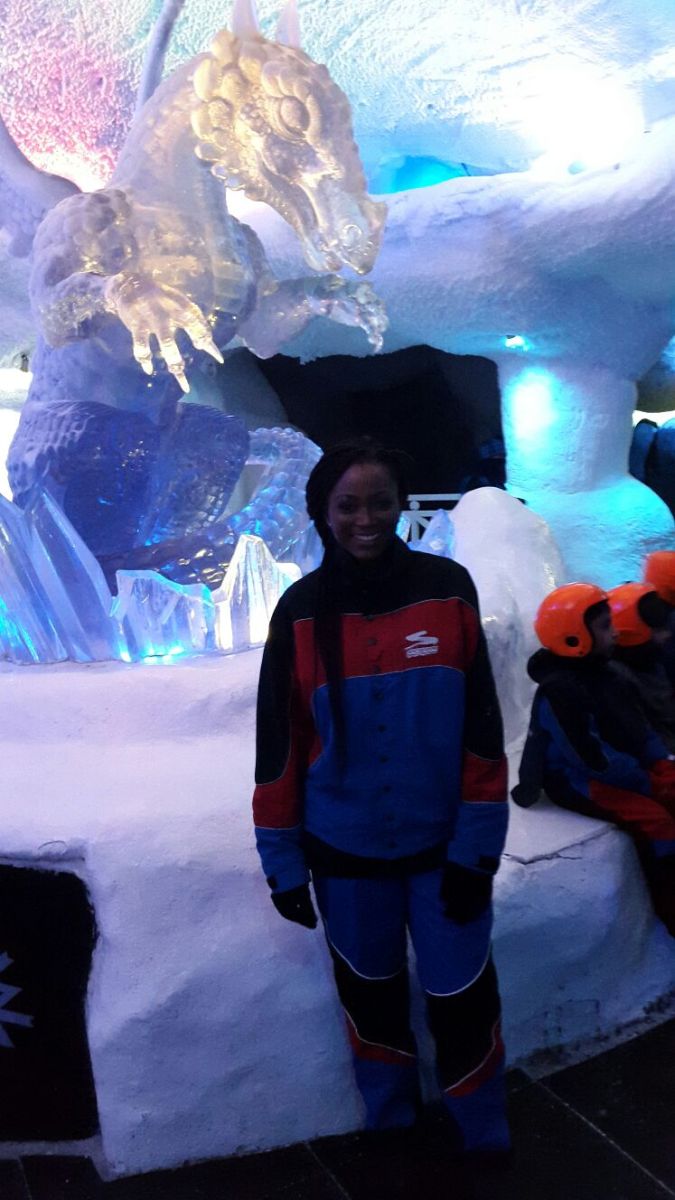 The third day of my trip was filled with excitement and nostalgia. Why? We were just one more day away from leaving the beautiful city of Dubai, and the fact that I had a day filled with a tour of the beautiful & breathtaking Atlantis!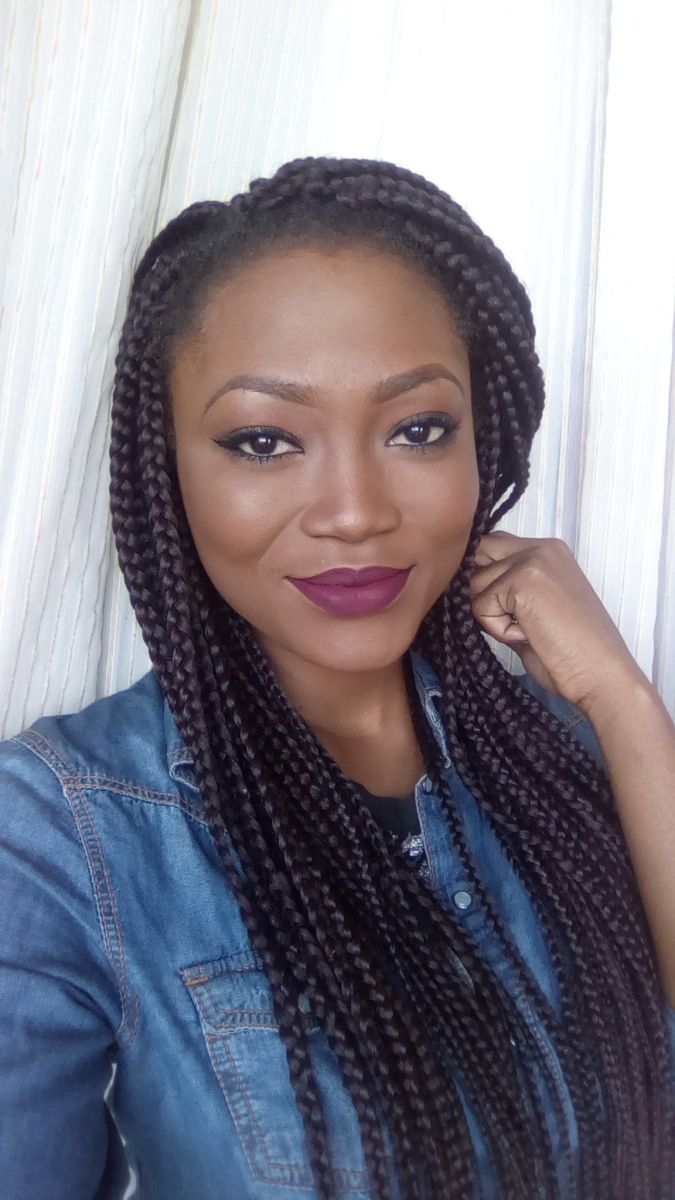 Photos & videos of the 5 star mega hotel and tourist destination is nothing compared to being there live. Located at the PalmIsland  – the man-made island in the shape of a palm, the Atlantis hotel is home to award-winning restaurants, one of which is owned by celebrity master chef Gordon Ramsey, aquatic attractions  and is one of Dubai's luxury resorts.
While I was hoping to get to see one of their rooms, located underwater, so I can sort of swim with the fishes, I got something better. We got to enter the only Royal Bridge Suite at the Atlantis. If you're wondering why this should be exciting, I can tell you a few things that would get your knickers in a bunch.
– The room costs $30,000 for a night (That's roughly N6 Million)
– It sits on approximately 1000 Square Feet of space.
– It is a home away from home for royal families in the Emirates.
– It has been a home for some of the biggest celebrity names in the world.
– It has 1 kids room with twin beds, a bar room, a spa room, a guest room, a huge study, 1 master bedroom with 2 bathrooms, 2 walk-in wardrobes and a dinner room.
– It has a view that would make you say yes to EVERYTHANG.
After hearing all those statistics, I walked into that suite praying for God to expand my territory. Words can't describe the luxury!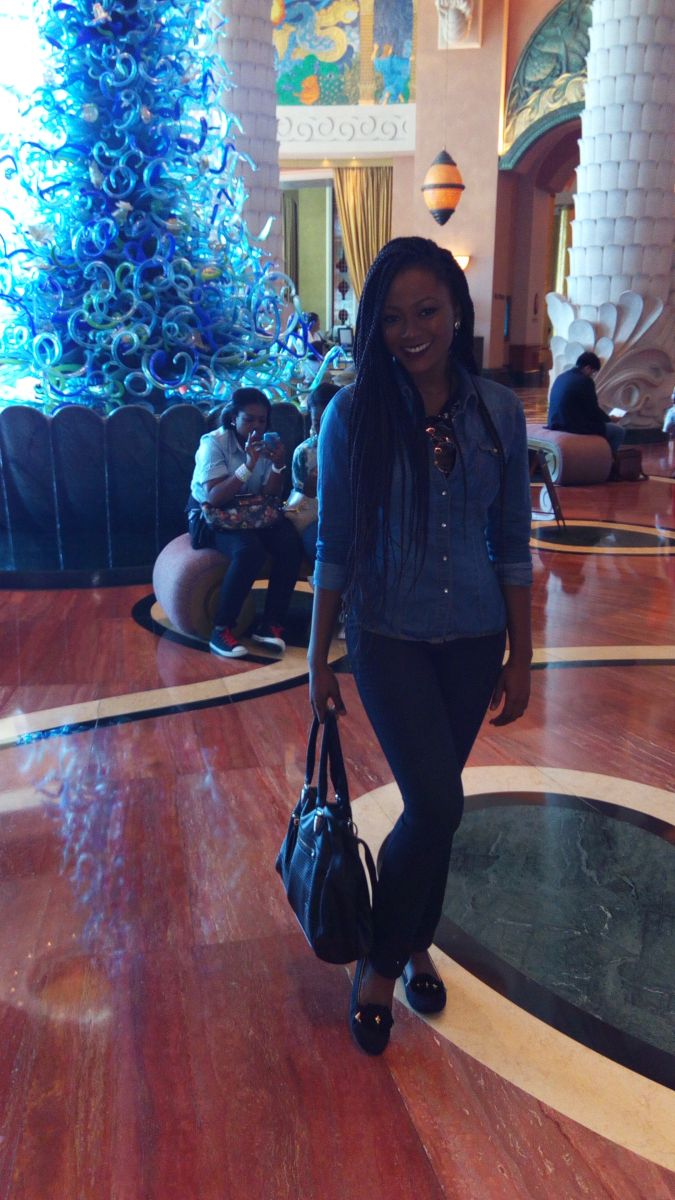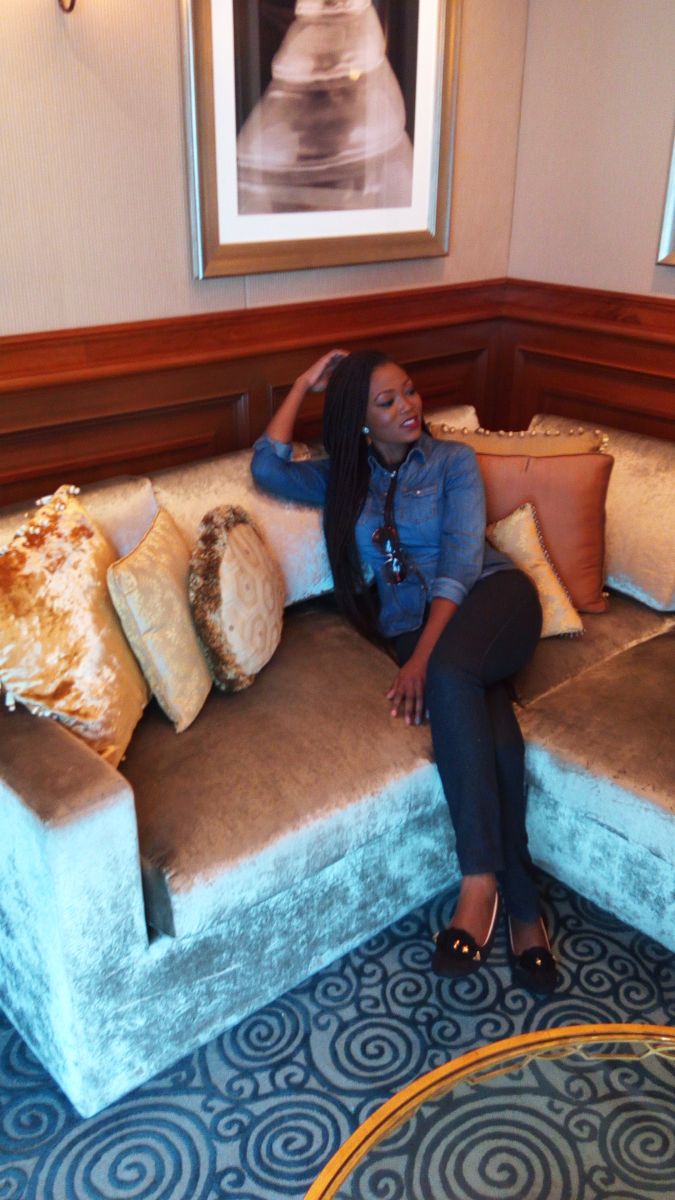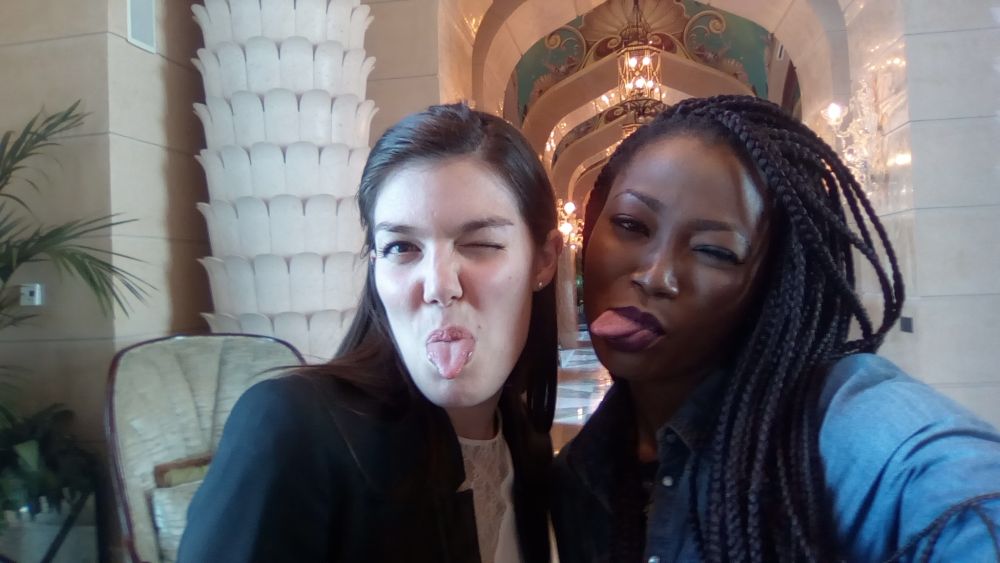 After getting a sense of how the Jay Z's & Beyoncè's of the world live, we headed over to see some fish! Their aquatic attractions are indeed a wonder to behold. The tanks hold a number of seas creatures like sharks of different kinds, sting rays etc. Apparently the reason why the divers are still alive and haven't become shark bait is because they keep their sharks well fed, and they've gotten used to seeing so many humans. According to our guide, they're more afraid of us than we are of them.
Yeah right, I'll believe that when I see one of the sharks play fetch.
Food time! When in Dubai, one thing you can expect to do a lot of is eat. And boy did we eat. Our stop for lunch was the relaxing all-white grounds of the Nasimi Beach Resort at the Atlantis. We had a beach-worthy menu of Caesar salads, burgers, fish & chips, prawns and lots more. We even had some cocktails – by the way, if you didn't know, alcohol is sort of illegal in Dubai. The only places you can get alcohol are mainly at licensed restaurants and some clubs. Even at the clubs, the bottles cost an arm & a leg. Needless to say we did not go clubbing.
Now, this part made me love my team even more. As we rounded off on lunch and headed over to take some fun beach photos, we started to hear a familiar beat – Skales' "Shake Body". Apparently someone had told the DJ some Nigerians were there. At this point I realized Nigerians take the party wherever they go – we got down to that stage and gave the guests a Naija show. It was so fun!
Dance Time!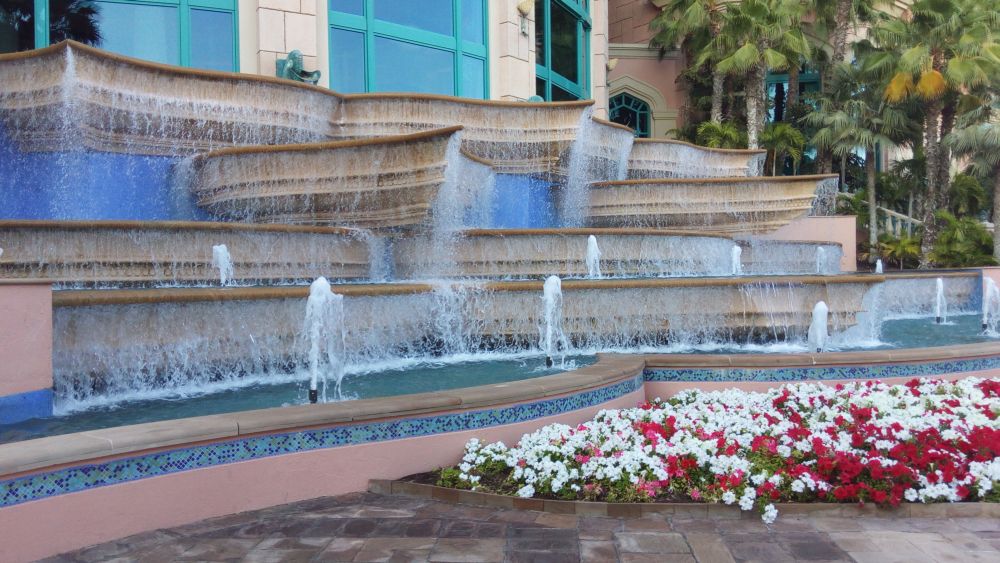 Time to leave Nasimi and head over to the Dubai Parks and Resorts. Now, this is still under construction, and justifies why over 75% of the world's cranes are located in Dubai. The park is set to be the Middle Eats's largest multi-themed leisure and entertainment destination that will be called home for 3 separate theme parks;
The MotionGate™ Dubai: A Hollywood movie inspired theme park concept.
LEGOLand™ Dubai: The 1st LEGO land theme park in the Middle East, And LEGOLand Waterpark: The region's first water park catering to families with children 2 – 12.
Bollywood Parks™ Dubai: a first-of-its-kind entertainment destination that will showcase the authentic Bollywood movie experience,
You see why I said I am definitely going back. The mega park will also have a Polynesian-themed hotel, Riverland Dubai – a centrally located district on 220,000 Square Feet of leasable retail, dining and entertainment space connecting the 3 theme parks, water park and hotel.
Unfortunately, due to the level of construction going on, we couldn't get access to the site, but trust I'll be heading there in October 2016 when ti launches to have my fill of the AED 10.5 Billion project.
Now, off to the Global Village.
To be honest, I had never heard of this attraction, but after walking in and experiencing it, it is a must-stop for everyone.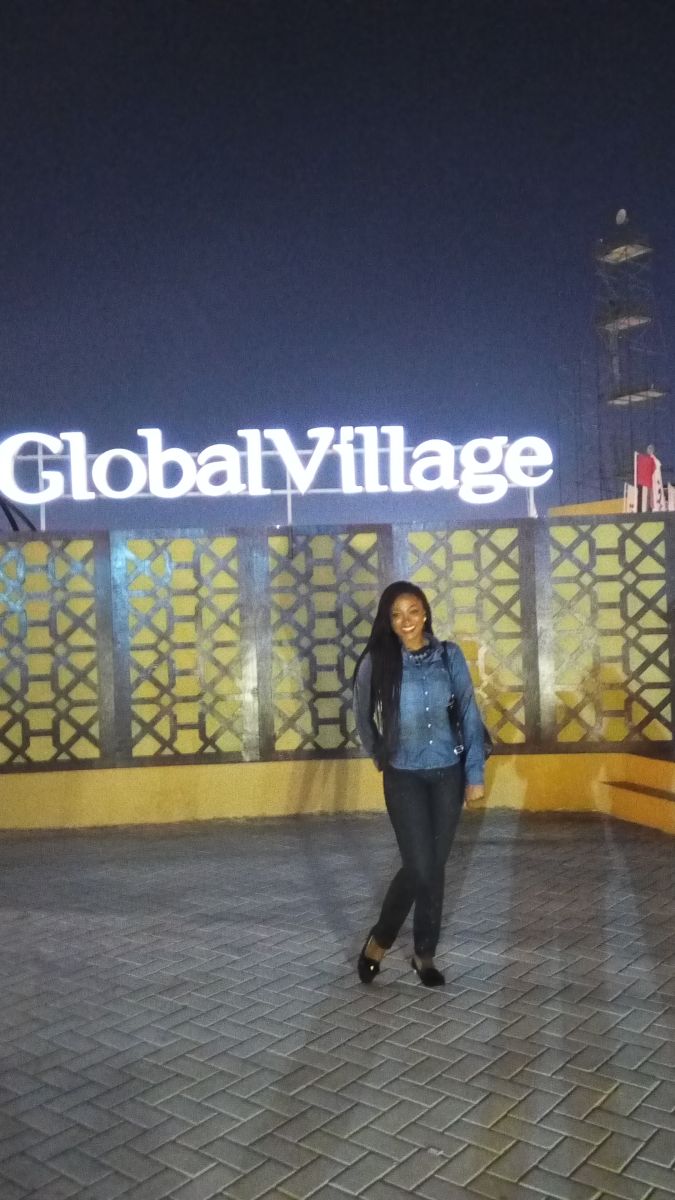 The Global Village is a family-friendly entertainment and cultural attraction with a shopping experience like no other. They have different sections that host a collective of 32 pavilions that represent a different country. The team that operates this mega-structure is so amazing – they literally tear down each section every couple of months, and set them up all over again immediately, each time possibly adding more attractions. They make sure you see something new each time you come for a visit.
We also got to meet some of the 200 Nigerian winners of free trips to Dubai courtesy of Dubai Tourism. So far they had enjoyed trips around Dubai, and spent loads of shopping vouchers at the Dubai Mall, and still had loads to see! They shared their excitement, ups and downs with us – but in all they were having the time of their lives.
On the Global Village grounds, you'll spot the Africa pavilion which won the best pavilion last season, the USAs and many more. The space also has a bevy of different cuisines, thrilling rides at the Fantasy Island, and an exciting mini-dancing fountain & jet ski show in the evening. In case you're trying to have the time of your life at this location, you'll find it at its permanent home on Sheikh Mohammad Bin Zayed Road Exit 37.
This last stop officially marked the end of my trip to the top of the world. We headed back to the hotel, and I had a few hours before I got to say goodbye to the most luxurious place I've ever visited.
So what did I learn from my trip to Dubai?
1. Money Good Oh!
2. The Dubai government had a vision and saw what they wanted to create. Even though they had dry lands, a religion and traditions to consider, they found a way to make their home, a home for everyone.
3. I prefer heat to cold. Even though I had a thrilling time at Ski Dubai, the 30 minutes it tool for me to regain feeling in my fingers & toes was a struggle. I'd do it again though!
4. There's more to living than work. Seeing the world has always been at the bottom of my bucket list, but now, I'm moving it up to the top 5. Next up, the great wall of China.
A huge  thank you to Dubai Tourism and Brookes & Blake for an amazing and unforgettable trip!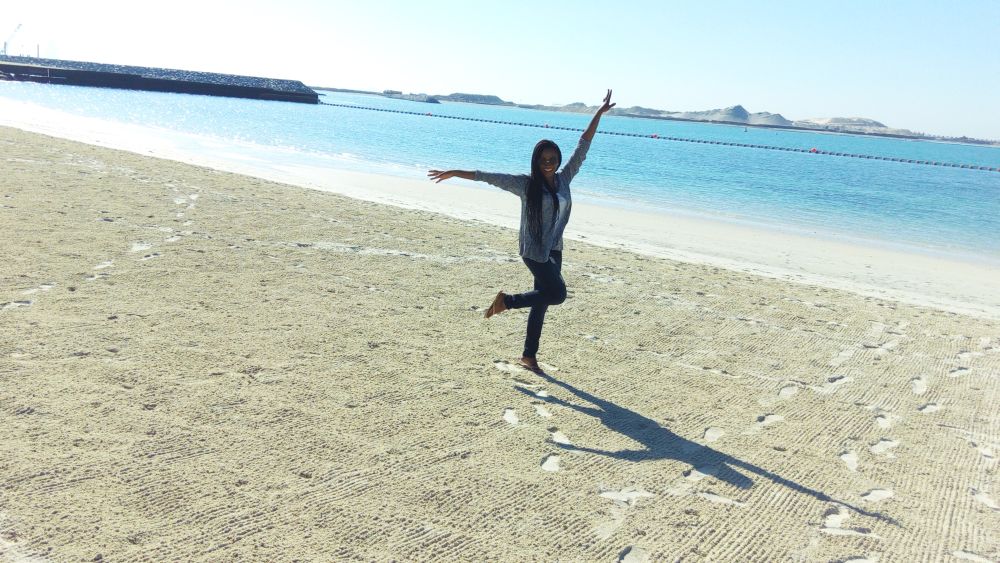 See you on my next BN Travel destination!