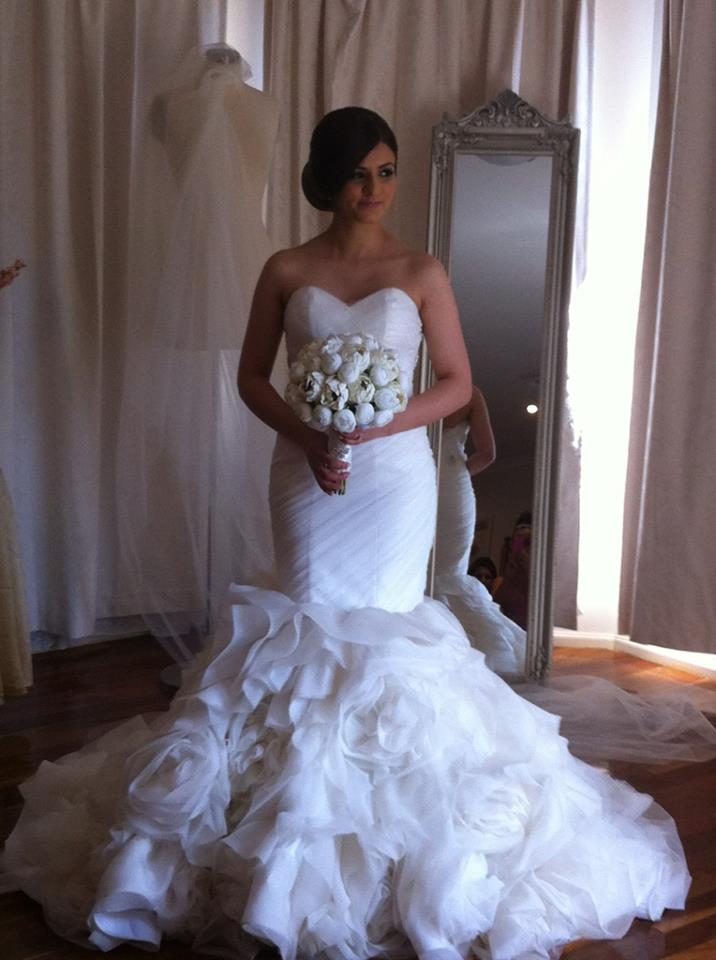 We're heading down under to Australia again to spotlight an amazing bridal couture house: Norma Bridal Couture.
Her bridal party dresses – from wedding gowns to bridesmaids dresses are what we call "Couture Candy" – jaw-dropping & addictive. They are très glam – from rich embroidery to sexy backs. Unfortunately Norma doesn't have an official website yet so we don't have a full collection. However, here are some real bridal parties looking stunning in her designs.
Enjoy!
Wedding Gowns:
Photo Credit: Norma Bridal Couture Facebook
So what do you think? Are her designs stunning or what?
UPDATE: Please note that Norma Bridal Couture is only available in Sydney, Australia. She does not ship internationally. We wish you the best in finding something special for your day. Because of the volume of e-mails we receive we will not be able to respond to further emails about the dresses. Thank you!
______________________________________________________________________________________
We love weddings as much as you do! Get in touch…
E-mail us for features: [email protected]
Twitter: www.twitter.com/BellaNaijaWed
Facebook: www.facebook.com/BellaNaijaWeddings
Instagram: www.instagram.com/BellaNaijaWeddings