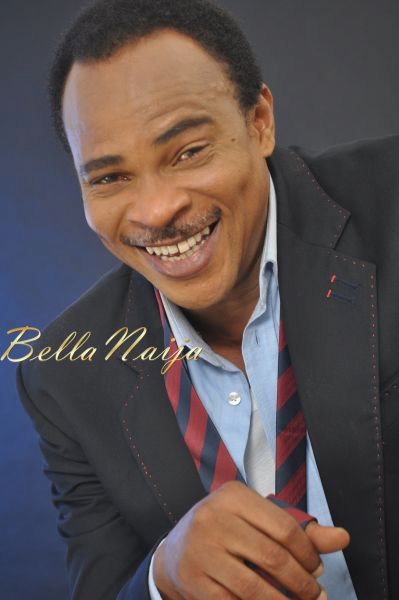 Attaining the golden age of 50 is something most people wish for. It is an age where friends and family of the celebrant give their time and support to marking the memorable occasion. So it came as no surprise when a list of interesting events were announced to mark the 50th birthday celebration of Nollywood veteran actor, movie director and producer, Fred Amata. Coming from a family of veteran filmmakers, it is no surprise that he soars in the world of film and entertainment. His siblings Zack, Alex, Erumena, Ruke, Elomai and his nephew, Jeta, the first son of Zack are all into entertainment as either producers, directors or actors. As a young child, Fred spent a lot of time with his father, the late filmmaker John Ifoghale Amata playing roles as a child actor on stage plays. This led him to study Theatre Arts at the University of Jos after which he continued his career as an actor, movie director and producer. Fred was formerly married to an ex TV host and producer of 'INSIDE OUT', Agatha Amata, the mother of his first two children. He also has a daughter with the current President of the Actor's Guild of Nigeria, Ibinabo Fiberesima. Despite his busy schedule planning his birthday dinner, he found time for a chat at his office in Surulere, Lagos. At 50, Fred looks, laughs and jokes like someone much younger. It was easy to relax around him as I got to know that he is very passionate about his children, acting and football.
Fred Amata @ 50!
Happy Birthday in advance, Sir. You are celebrating 50 years but you don't look 50. What is your secret?
It's God really. People keep asking me if it's my diet or if it's exercise. I do all of those but honestly, it's most probably my genes because I've never ever completed one diet and there is no exercise program that I have seen through.
You have quite a number of events lined up to celebrate your birthday. Can you please go over them.
The ones that have passed or the ones that are coming?
Let's start with the past events.
City People hosted me to a dinner at Abibiz restaurant. Also, on the 15th, we had a football match between the professional footballers and the entertainment team and after that, Hennesey hosted us to a reception at Octopus Lounge.
What was the inspiration behind the football match?
The football match is the first of the Celebrity Charity Challenge which we are planning to make a yearly event. It's a match designed to bring professional footballers and people from the entertainment industry together in one place to play football and the proceeds will go to charity. Next week, we are visiting five charities to spread goodwill and cheer from the proceeds of the match. I asked all of my friends to not only come and play but also come and give.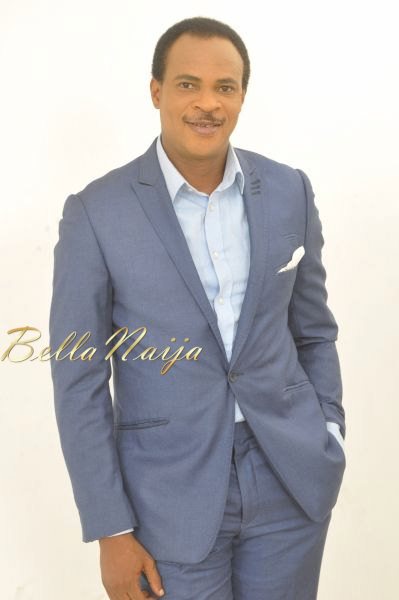 Talking about your friends, I saw quite an interesting number of stars in the pictures from the match.
Oh yes, they really came out to support me. Alibaba cut short his trip in America to play with me. I had support from people like Yaw, Segun Arinze, AY and Frank Edoho. Kenny Ogungbe and D1 were part of my team but they were not disposed that day. I didn't have Okocha's phone number but a few days to the event, a friend of mine came and had his number. So we called him and he agreed to come. Kanu Nwankwo was supposed to come but he travelled. Peter Rufai sponsored us, he made the jerseys for us. Before the match, we had two football training sessions; one with Amodu Shuaibu and the second one was with our foreign coach Rogers. We also had great entertainers like Saka. As soon as Saka came on the pitch, the whole place erupted. We also had Aki and Pawpaw (Osita Iheme and Chinedu Ikedieze). You might think the ball is bigger than them but as soon as Chinedu touched the ball, the spectators went wild. He was so skillful that Okocha was panicked.
Really? But I heard the entertainment team had a tough time with the ex Super Eagles who won the match.
We really showed them oh. Okocha had to bring out all his bag of tricks. I even missed a penalty!
Can you now tell me about the upcoming events.
I'd be acting in a stage play called "The King Must Dance Naked". Acting on stage on my birthday is something that is very special to my heart. We are also having a white tie dinner and I have the assurance that the Delta state governor would be there. There is another event, 'Stand Up Nigeria' that wants to host me next weekend.
What is the actual date of your birthday?
I was born on the 18th of May 1963.
I know 50 is a Golden age, but why do you feel the need to celebrate with such events?
To be quite frank, all I wanted to do are two of my greatest passions. I didn't want to sit down and people would be performing for me. I wanted to play football and act on stage. I play football with the All Stars International Club and I belong to four recreational teams in Lagos. So I asked some of my friends to gather and play football with me but along the line, people decided to host me here and there.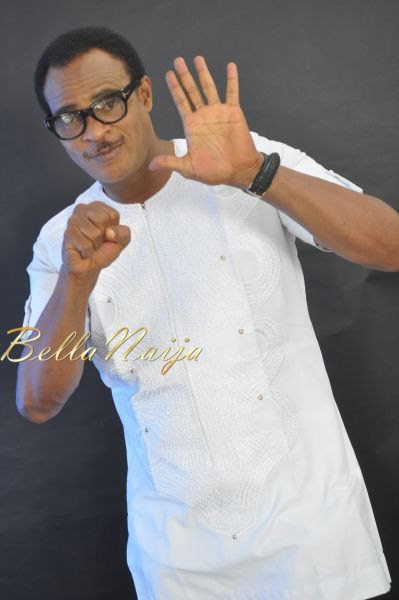 It must be quite a task organizing all these events. I read somewhere that Mor Okonkwo is the brain behind the organization of these events.
That is a lie.
So, what is the truth?
I don't talk about my relationship to the press. But Mor has been very helpful.
Relationships
When you say 'relationship', are you validating the rumour that you two are an item?
I don't talk about my relationship to the press at all.
What if there are some misrepresentations that I would like you to correct?
Let them misrepresent. I don't talk about my relationship. It's something I've always done. You are not going to find me talking about any relationship at all and I'm not going to start at 50.
There is a rumour being spread that you are going to get married again soon.
I don't talk about that either. I cannot oblige you that. I believe that despite the fact that I am in the public eye, certain things are private. My family and relationships are private.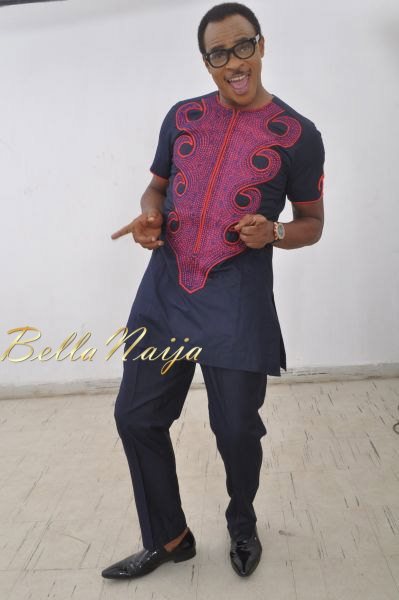 His career & the Amata family
Take me down memory lane. How long have you been acting professionally?
I come from a family of actors. My father was a movie producer so as early as 7 or 8, I've been on stage. By the time I was in Secondary School, I had a small theatre group. We used to perform plays in school. After Secondary school, I used to gather my friends and do what Daddy used to do.
The Amata family is well known in the Nigerian TV and Movie industry. Tell me more about your family and the origin of this creativity.
It's a big story to tell; there are so many angles to approach it but it all starts from my late father, John Ifoghale Amata. The point of emergence is traced to a film called 'Freedom' which we are proud to say is the first film ever shot in celluloid and full colour in (we are claiming Africa) in 1957. My father co-wrote it, co-produced it and starred in it. Growing up, we always used to watch him on the big screen. This was in the early 70s when there was no television and there were travelling cinemas. The cinemas that were available were Western films and they were usually silent movies where we watched in the open air. His movie was one that was about setting moral values. This was at a time when they were talking about Moral Rarmament after the World War. It was translated into 130 languages and everybody grew up wanting to be like Daddy. He started a legacy of creativity in the Amata dynasty.
This has now been passed on to you and your siblings…
Yes. John Amata is first generation Amata. Zack and Fred Amata are second generation Amata and Jeta and Oreva Amata are third generation Amata. I'm not sure if my children would have any interest in acting. My son is more into football. He played with us at the celebrity charity challenge.
For someone who has been acting for several decades, you must have experienced various transitions in the movie industry. Can you please recall these years?
There have been various eras. I studied Theatre Arts in school so I'm a trained stage actor. While I was in school, I attended almost every University Theatre Arts festival in the country. If you look carefully at the people who studied Theatre Arts in Nigeria around 1979 to early 90s, we all knew each other. After that were the early years of independent television and soap operas, the NTA years. At this time, we were struggling a lot with technology. As a Director, those years were challenging. Unlike today, with a camera now, you can just point and shoot. Then, we would be struggling with the lighting, trying to capture someone's face for one hour. This was the era that gave birth to Nollywood. Now there is more technology, more exposure, more confidence in what we are doing. Before there was just desperation to push out works, but now there is a hunger for quality. Movies like 'Black November' explain the hunger for that quality.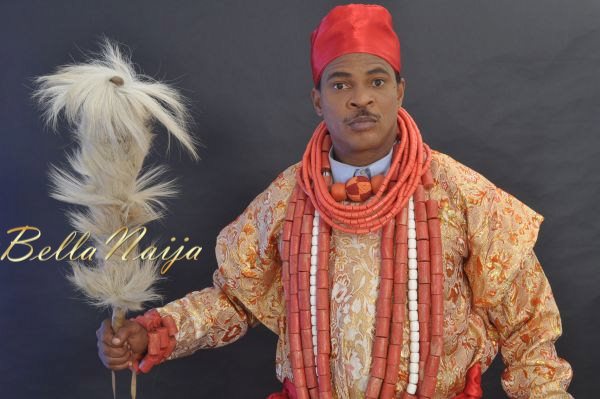 As the movie industry becomes larger and more glamorous, many say that the importance of actual talent has been relegated to the background. Do you think this is true?
I think it's a misunderstanding of it. It can never be diminished. Great thinkers have said that talent alone is not enough. There is a precept of 3-3-3. The first '3' is 33.3 percent talent. The second '3' is 33.3 percent management which is how you package yourself and the third '3' is 33.3 percent intangible – call it luck, opportunity, favour or God. These three have to come together to make you appreciated as a star. So if you have talent, you must work hard and when the opportunity comes you must be ready for it.
I see this campaign banner here in your office that you ran for an elective position in the Directors Guild of Nigeria.
Yes, I ran for Presidency for the DGN. But I didn't win.
The Actors Guild of Nigeria (AGN) however is a larger group with more members and more media attention. What are your thoughts on the current state of the Guild?
I think the Actors Guild is a huge guild, a very complicated guild. In the evolution of Nollywood, the Actors Guild would not have settled now if the current President didn't come on board. It was plagued with a lot of rancor and argument. The unsavoury flavour of the country reflected a lot in the AGN. Elections were always faulted, there was so much bitterness but with this new President, they have calmed all of that. It's not over, it's an evolution process and we pray for the President to succeed so that we can move to the next level. We are sitting on a gold mine yet we are scrambling for crumbs.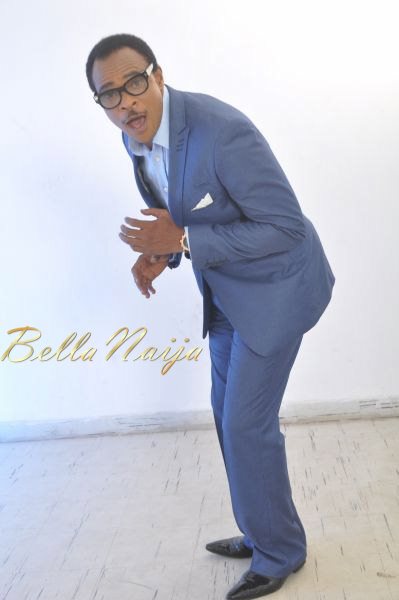 You speak so well of the President, Ibinabo Fiberesima whom you were once romantically linked with. How is your relationship with her now?
It is cordial. She is a very good friend.
How are your children? How do you maintain the spark in your relationship with them despite the fact that you are no longer with their mothers?
Father and pikin relationship! How you think say e go be? I love my kids. My son came all the way from University in Kent to honour me for the football match. We are very cool.
Getting to know Fred
I'd love to know more about you. What are your hobbies? What do you spend your free time doing?
Aside from football, its games. Any kind of game. I play all board games but I find recently that I am addicted to computer games. I am an apologetic internet scrabble addict. I also play internet chess. I've been known to play funny computer games for hours on end, games like Zuma. And I love dancing and making people laugh.
Would you call yourself a religious person?
No, I'm not as religious as I should be. But I'm a Christian.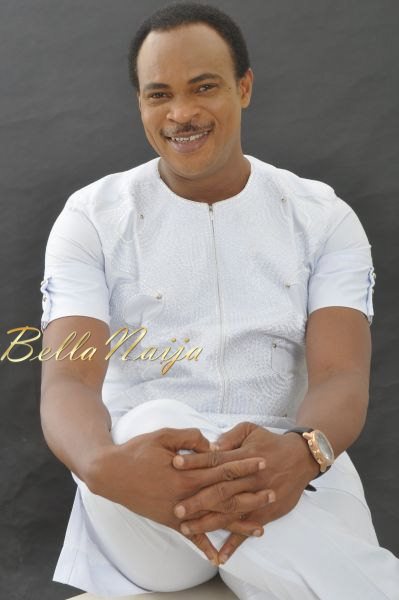 This is just a random question. What are your thoughts on Gay marriage and the position of the Nigerian senate on the bill prohibiting Gay marriage in Nigeria?
I don't know much about the position of the bill in the house but I think it's very straight forward in Nigeria. It is not our culture, it has never been. Cultures from all over the world have frowned at it. I believe everybody can have their freedom and their rights but I also have the right and freedom to not accept it.
You seem to have a good relationship with the Delta State governor. Do you have any plans of running for a political office anytime soon?
And Babatunde Fashola as well. He is my team mate, we play football together. I ran for the President of the Directors Guild of Nigeria which is political but I was pushed by a passion to change things within the guild. However, Nigeria is much more complicated and I don't know if I have the liver. I am not thinking in that direction, I am thinking more of making a bigger mark in my discipline. And I haven't done the project that I want to call my signature project. If any governor wants to make me a Commissioner for instance, I'd say no, please give me the money to do a film.
Looking ahead at 50, are we going to be seeing more of you on the screen as an actor?
Of course! Once an actor, always an actor. I have nowhere else to go. This is what I've done all my life.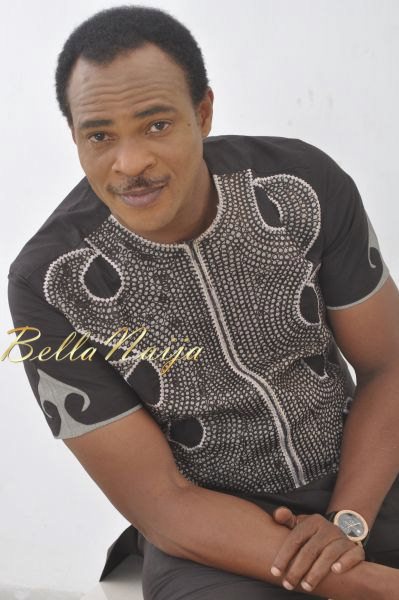 On behalf of the entire BellaNaija team, we wish Fred Amata a Happy 50th Birthday!
Watch  interesting clips from the football training session on AY Show
Watch interesting clips from the City People dinner and party on Goldmyne TV