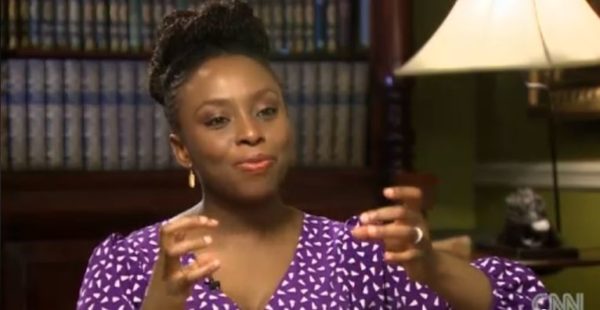 Orange Prize winning novelist, Chimamanda Ngozie Adichie was on CNN's African Voices to talk about her new book Americanah.  African Voices is a show which highlights the diversity of Africans and their culture.
Chimamanda is one of Nigeria's most prolific writers and she has made a name for herself in the literary world. In this chat with Zain Verjee Chimanada talks about what inspires her to write, her mother's influence, the thoughts on the foray into politics as well as her meeting with legendary Chinua Achebe.
Chimamanda is real, bold and quite candid and we LOVE her.
Part 1

Part 2

Part 3