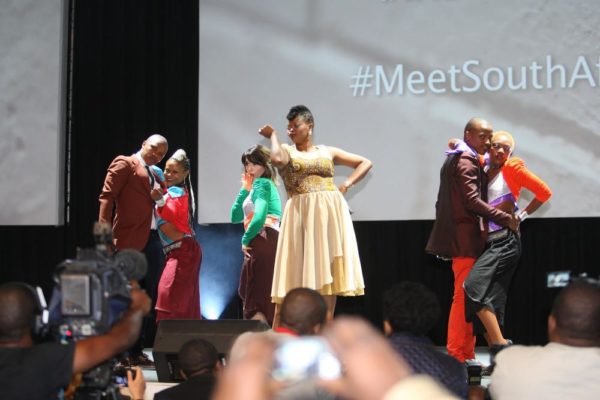 On Saturday the 11th of May, the biggest names in travel and tourism gathered in Durban, South Africa for INDABA 2013. INDABA is a yearly event which is "Africa's Top Travel Show". The show was absolutely exciting with performances from South African groups including Malaika and The Soil. The performance from The Soil was very up tempo and they had a guest performance from rapper, Zakwe.
The minister of tourism, Marthinus van Schalkwyk, stated that the theme of this year's event was "Focus on Heritage & Culture." The speeches by the Mayor of Ethekwini, James Nxumalo and the premier of the Kwazulu-Natal province, Dr. Zweli Mkhize were not long and boring while effectively showcasing the growth and progress of South African tourism in the past year.
The high point of the evening for me was when Zakes Bantwini got up on stage. The crowd went crazy as Zakes ensured that there was not one person not dancing. I mean, you didn't have to be able to speak the language to feel the groove.
South Africa has a lot of rich culture and there's so much to see, so you can imagine why INDABA is such a big deal as everyone in the hospitality and tourism business is here. It's a chance to network and build business relationships.
Check out some photos from the event and keep checking BellaNaija for more updates from INDABA 2013!