It'll be an understatement to say that the industry wasn't surprised when on May 8 2012, Don Jazzy uttered these words – "The way forward now is to make sure I keep bringing you guys more of the beautiful music you all love to dance to" and in the process, officially launched a collective of some of Nigeria's greatest artists and producers – Mavin Records.
It's been a year now and well, it's safe to say that, although they are not standing as great as Mo'Hits did; they are clearly still one of the greatest contenders for the industry top spot.
It has been quite a rocky ride for the prolific producer, Michael Collins Ajereh but in a bid to congratulate his successes and pat his back for his setbacks, let's take a look at how far Mavin Records has come since then.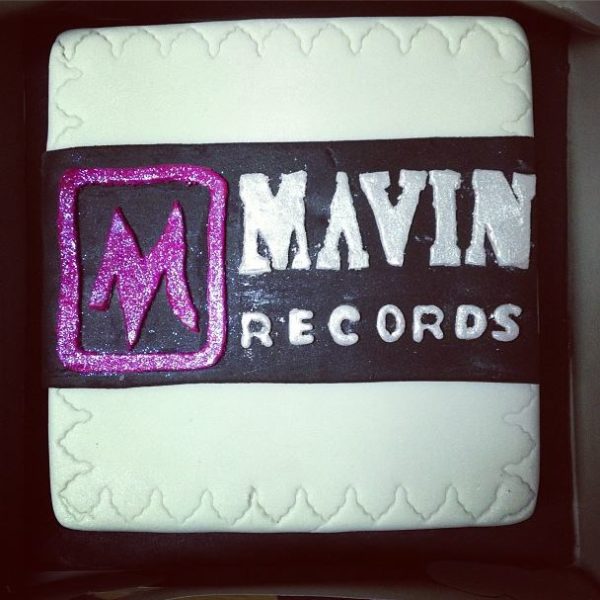 In the course of a year, the Mavin CEO, Don Jazzy has managed to turn
"IDJA" – 'It's Don Jazzy Again' 

to

 more than just a voice tag or Twitter trend but a guaranteed stamp of quality. Also, he's gotten himself

Samsung &
Loya Milk endorsements and opened the now-defunct 'Pop' night club.
As for the rest of the Mavins, here are just a few hits from their expansive catalogue, that totally rocked the industry – "Take Banana", "Chocolate", "Oma Ga", "Amarachi", "Goody Bag", "The Kick", "Without my heart", "Rotate", "Sexcellency", "See Me Ri" and "Afefe".
But, they haven't only paved ways in the music industry. Tiwa Savage has a Pepsi endorsement. There have also been rumors of  a GLO endorsement for her being in the pipelines. And, Dr. Sid unveiled his Indulge Cookies.
It has been a tough and arduous journey for the Mavins this first year of their existence, but so also, has it been a fruitful one. Nonetheless, having released their ever full-length album, D'Prince's "Frenzy" is certainly an accolade for them. And, with a lot more in store for the industry, I'd certainly give the Mavins a good passing grade, not an A but nothing below a C.
Congratulations Mavin Records! IDJA!
To commemorate the occasion, the team mixed up a nice mash of D'Prince's hit single "Give It To Me", produced by Altims.
Enjoy!
Play D'Prince – Give It To Me – the Mashup
[audio: https://www.bellanaija.com/wp-content/uploads/2013/05/Give_it_to_me_Altims_Remix_.mp3]
Download