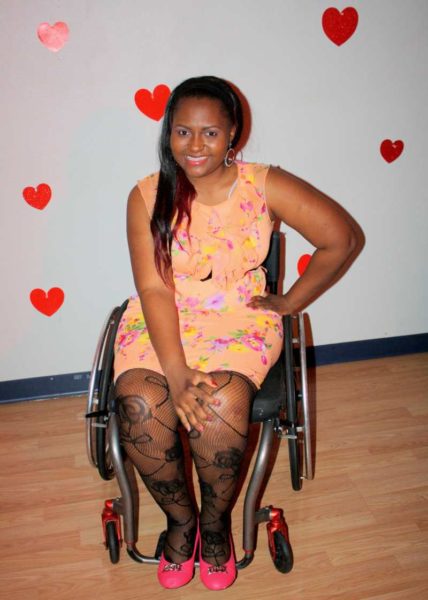 My Style is one of our favorite features on the BN Style page, and judging from the responses it gathers, I can safely say, it has our readers interested.
BellaNaija reader Lizzy Oke is our muse for this edition of BN My Style. Irrespective of the fact that Lizzy has been in a wheelchair for a while she has refused to let that affect her sense of style. She loves clothes that make her feel happy and always wants her element incorporated in her style. She also like to experiment with clothes and never pre-plans her outfits; she just goes with the flow. While chatting with the inspiring young lady she tells us about how she still keeps in touch with her stylish side and what makes her style unique.
My Style Is
Always an extension of who I am. It is comfortable, and expresses how I feel at any given time. My style screams me and I always go for things that make me happy. My style definitely makes me happy.
Where Style meets Personality
My style expresses my personality completely. People say I'm bubbly and energetic and I think my style shows that. I don't stick to the same colors; I always put my style together in ways that describe who I am. I am spontaneous so I hardly ever plan my outfits. If I am travelling for a day, I would have outfits that could possibly last me 4 days.
My Shopping Habit
*sighs* Let me explain it like this; My eye sees a pretty thing, my brain says buy them all, my wallet complains; wait, calm down, we cant afford them all and then my heart does the rest. My shopping habit always puts my wallet into consideration. Although I have my splurging days when I close my eyes and act like I don't know what numbers mean. I like buying things that I see and really love.
Where I love to Shop
Oooohhh… this one is a no brainer for those who have been on my beauty blog. Burlington Coat Factory and ROSS are my TOP two Favourite clothing stores. Then every other store follows in no particular order, but those two stores are certainly the holy grail of my favourite clothings stores.
Hair Glam
As a DIYLady (A Do It Yourself Lady), my hair changes almost whenever I want it to. I have been blessed with the ability and knowledge of fixing my own hair in almost every way I want to. So my hairstyle changes a lot.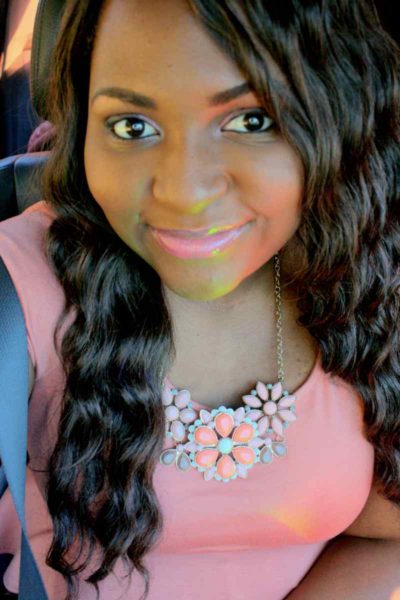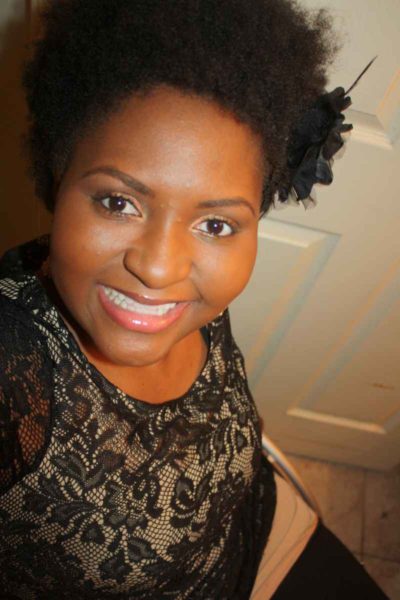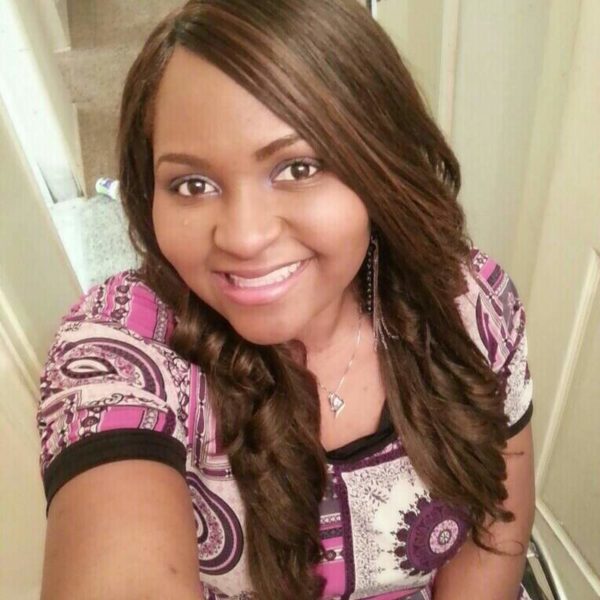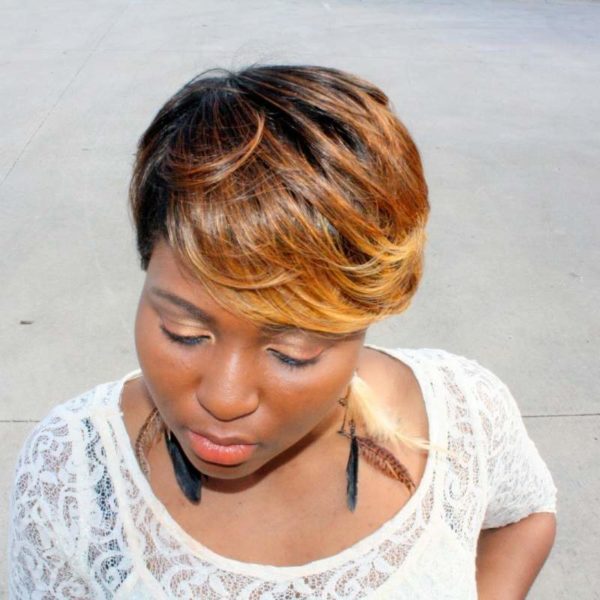 Make Up I Love
I love  using lots of nude and neutral make up. Although I am not shy of colors, and I go all out with them when I decide to have them on.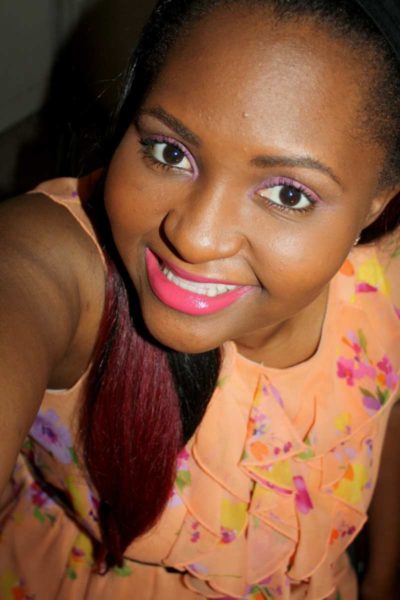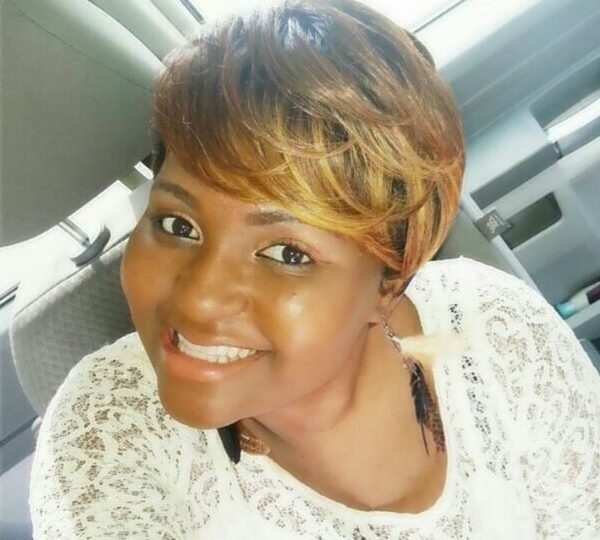 Nail  Affair
I love DIY so I do my make-up and nails myself. I wear my natural nails at all times and have done so for almost two years now. My nails are mostly always done, and it doesn't take as much time as people think. Practice has certainly helped in that area. Whenever I can, I love to match my outfit with my nails. As I stated earlier, I don't always have an idea of what I will wear on any given day, so on a day that I am sure of what I'll be wearing, I try to match my nails with my outfit. I make nail arts, different color combinations, and try my luck at creating different nail looks.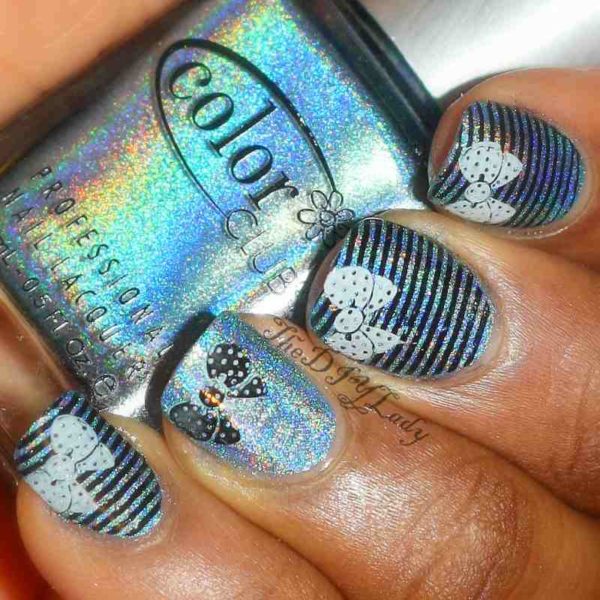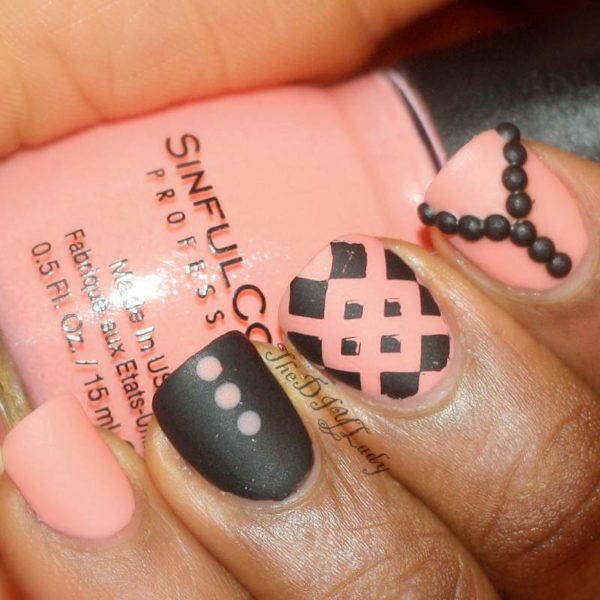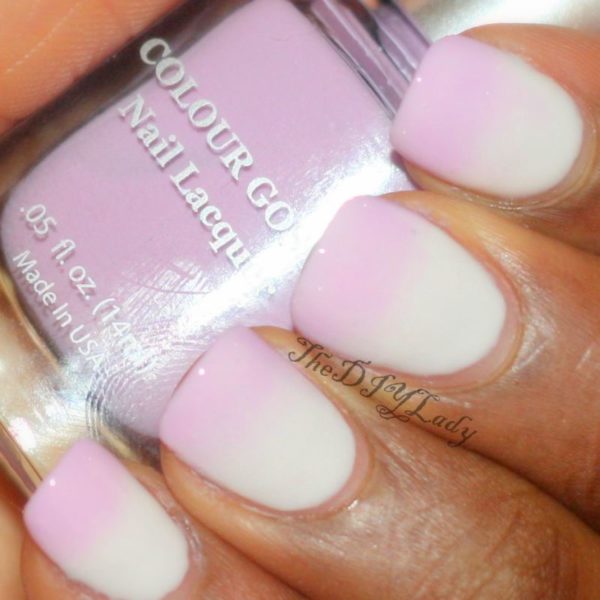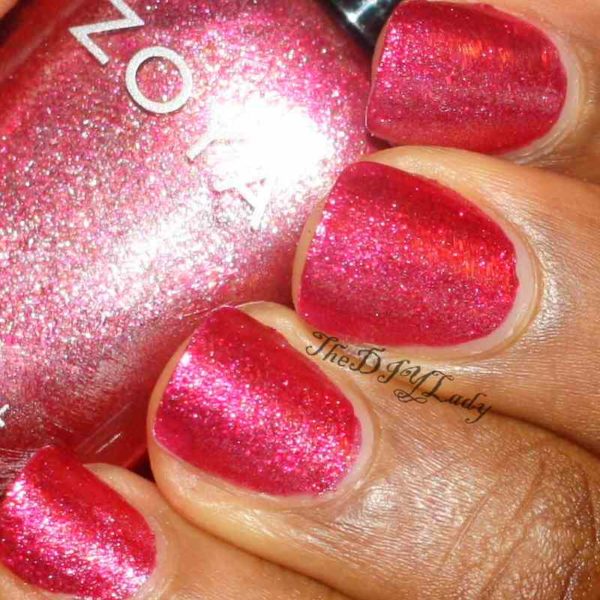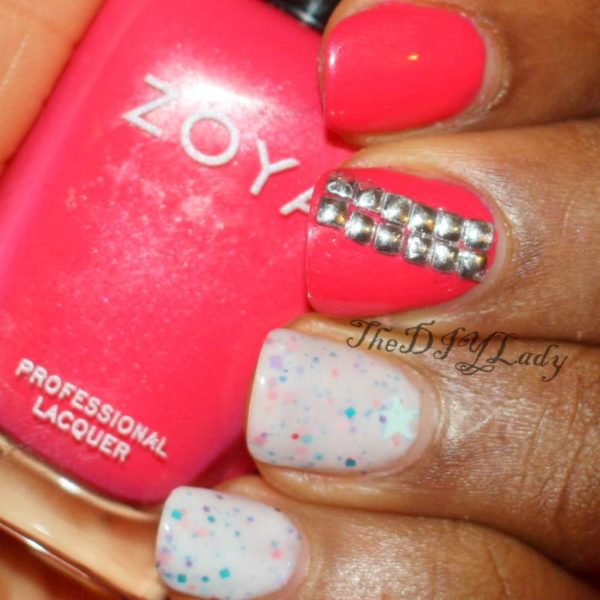 The Accessories I wear
Earrings would definitely be the major accessory item I own. I use bracelets and necklaces here and there though and I also consider my nails as part of my accessories.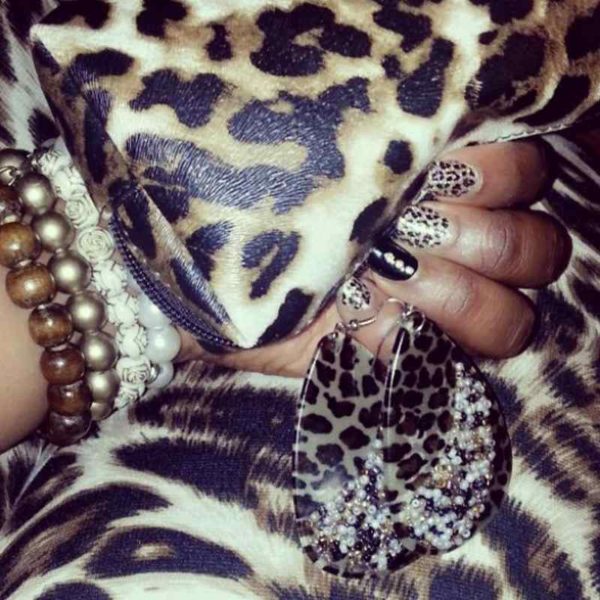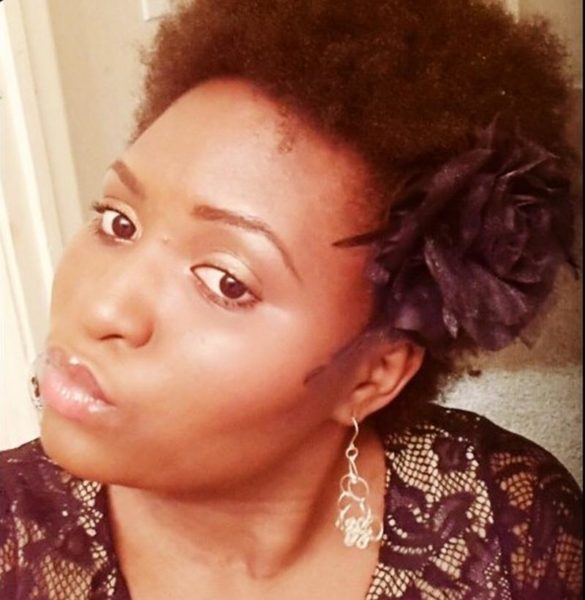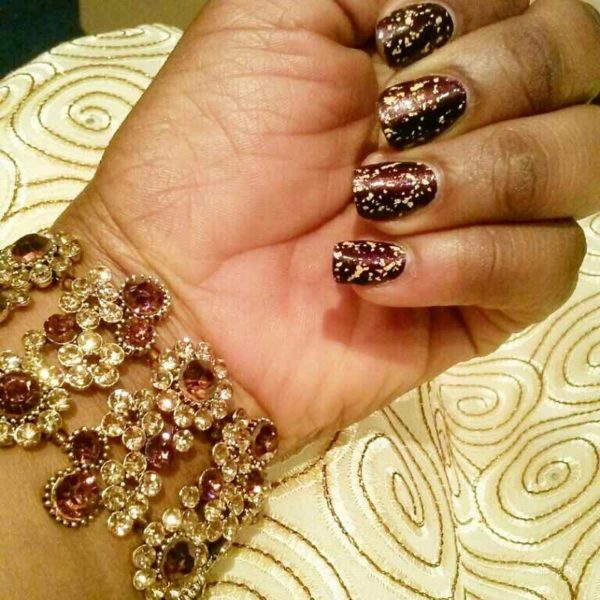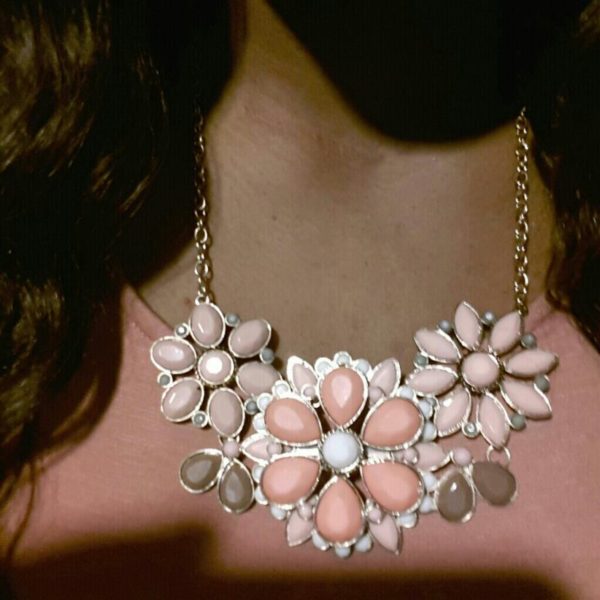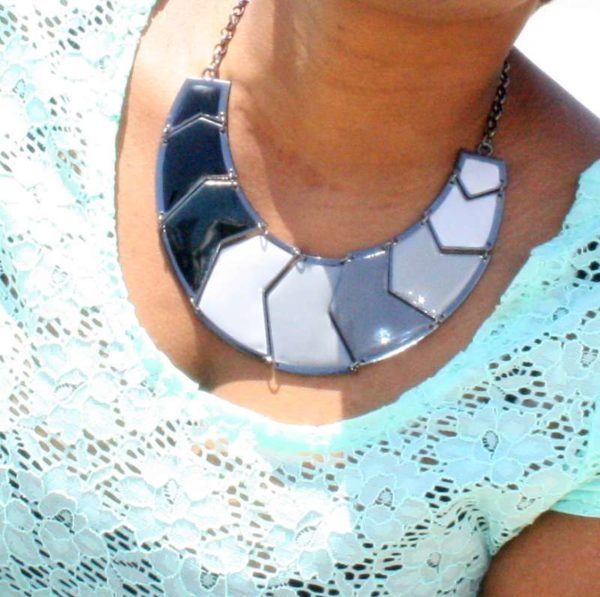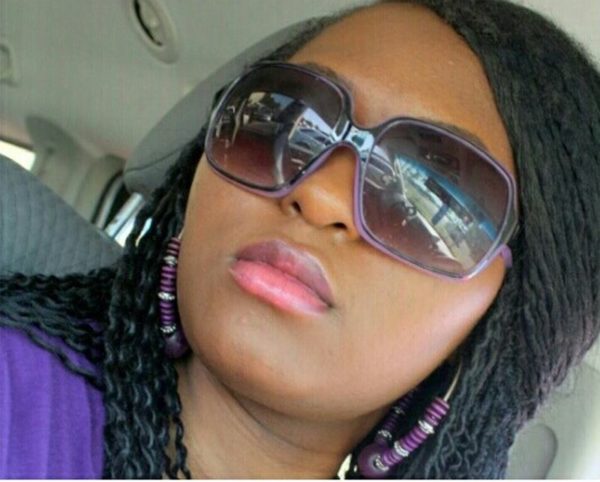 Daytime Ensemble
I always go for extra comfort when I get dressed for the day. Ain't nobody got time to feel stuffed in tight clothing… lol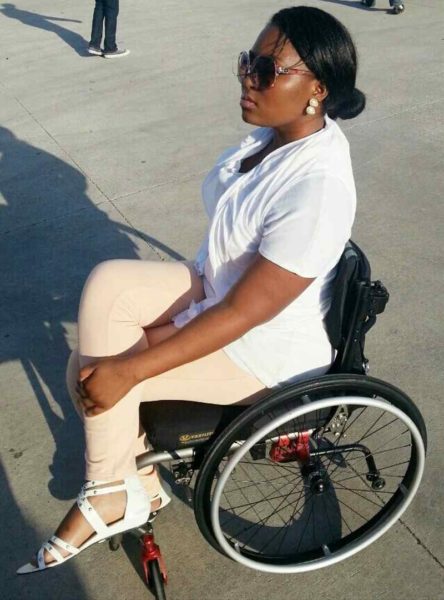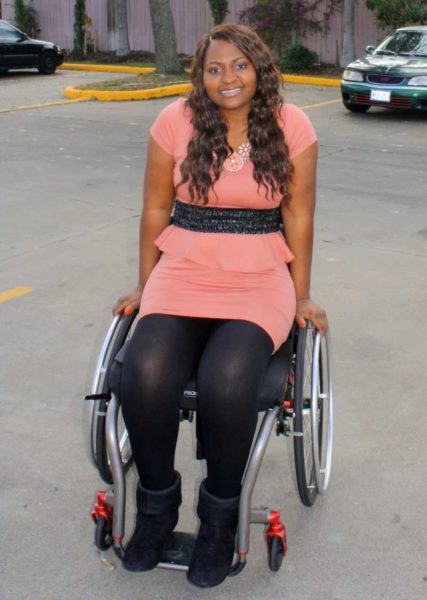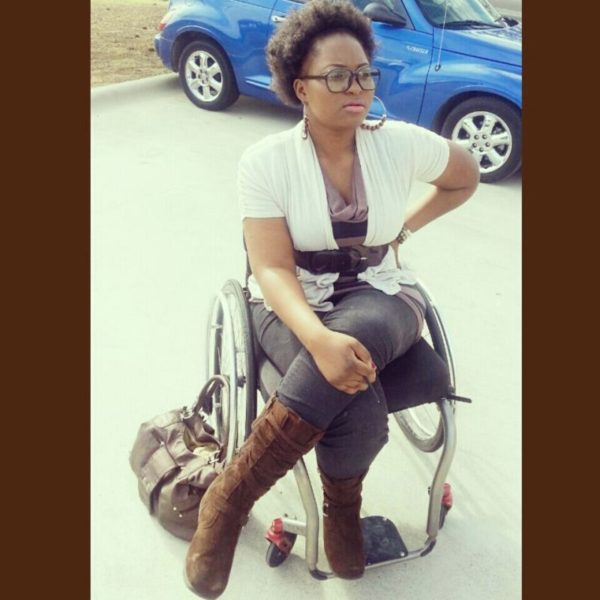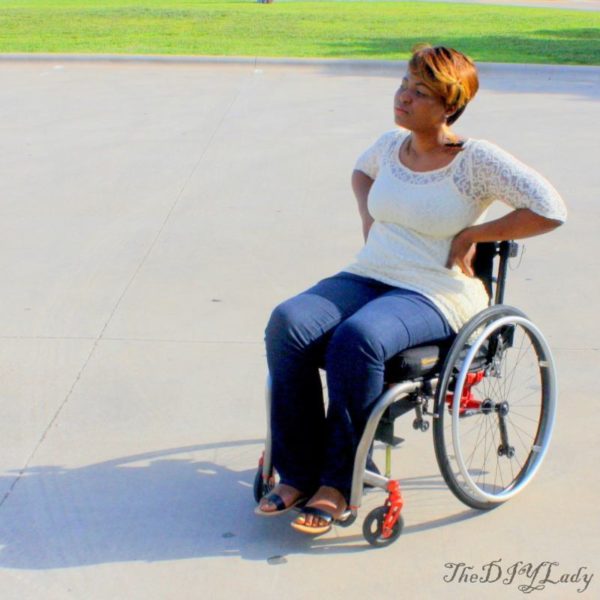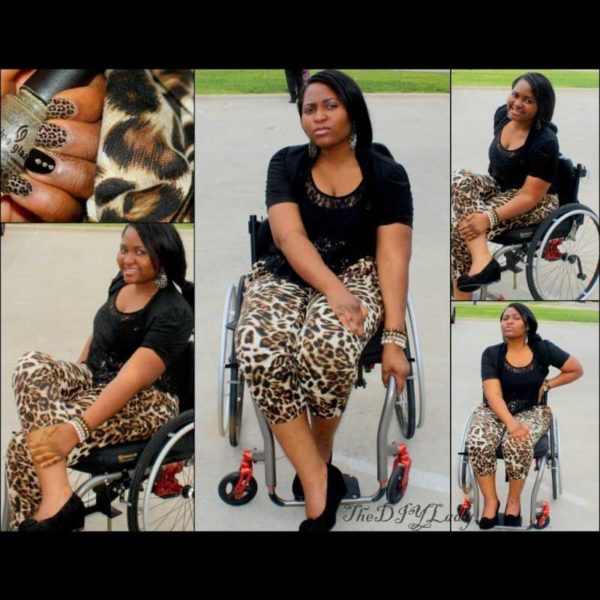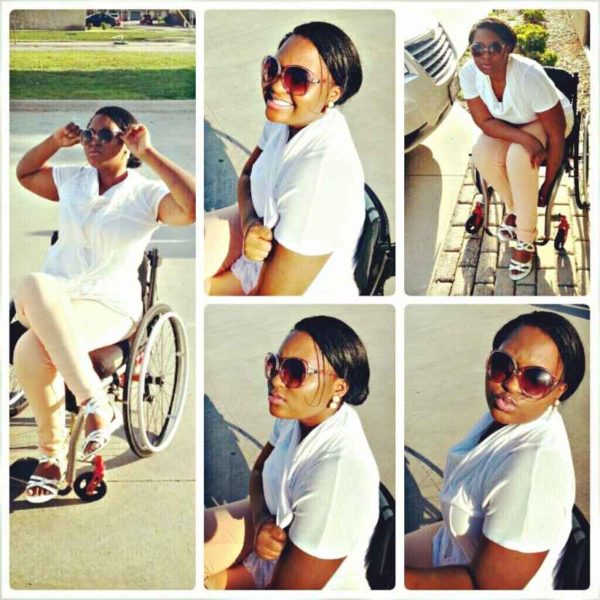 Out & About
Well, I don't go to clubs, but I have been to a few friend's dinners/birthday parties at night and I think everything I wear during the day would also be worn to those places. I love short dresses for this sort of look. Speaking of short dresses, they require some form of skills for sitting on the wheelchair. I don't ever wear short dresses without tights/panty hose. The Traditional Lady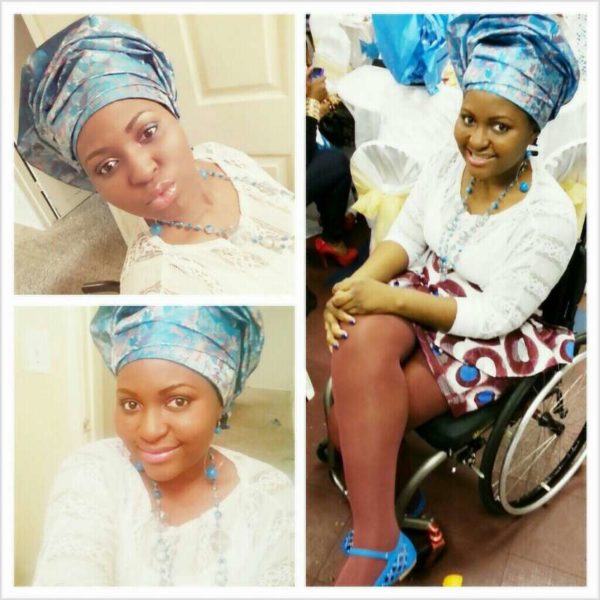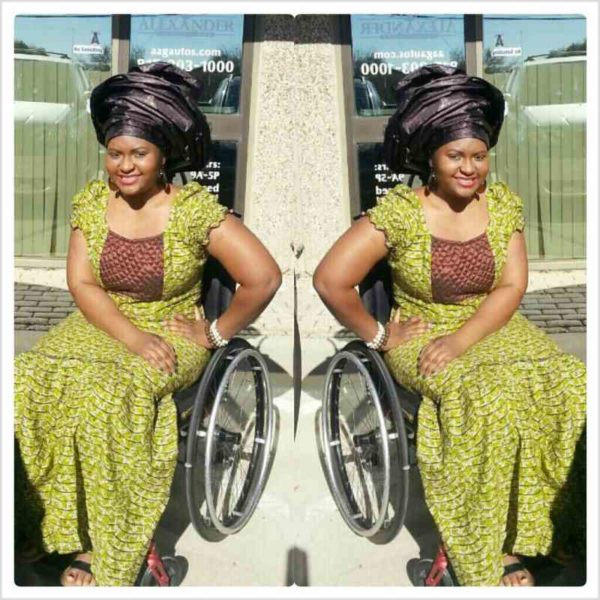 My Shoes
I loves Shoes! Always have, always will. But due to the wheelchair, my selections are kind of limited. I would love to wear high heels, but I can't because of the foot plate on the wheelchair I use for mobility. But that doesn't stop me from finding amazing flats. I am always on the lookout for cute flat shoes or very low heeled wedges. I try to buy flat shoes that can be worn with all kind of outfits. If you are in a wheelchair please be careful the kind of shoes you buy. The foot padding of the shoes I buy have to be soft since my foot stays on the plate of the wheelchair for most of the day.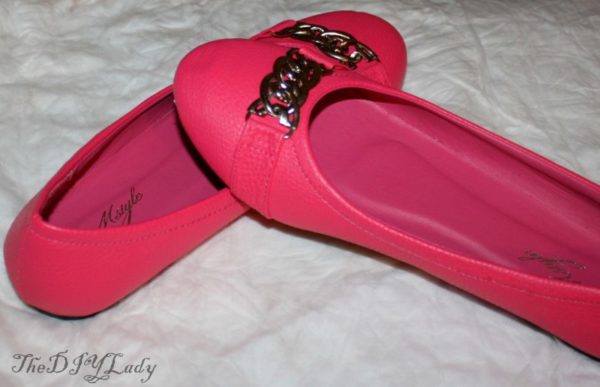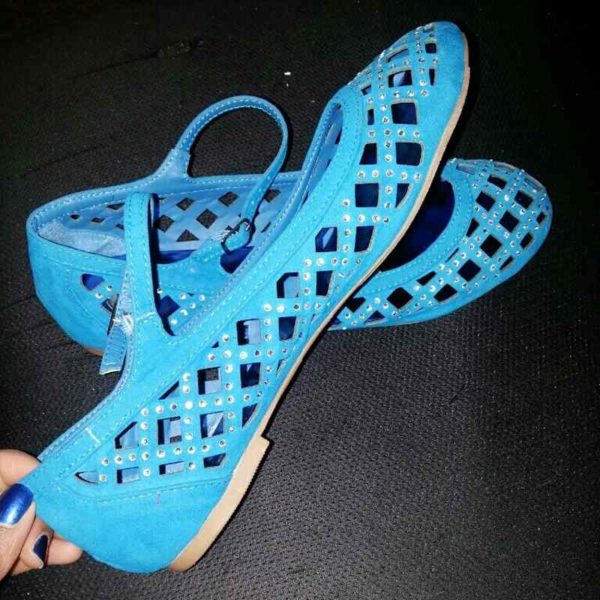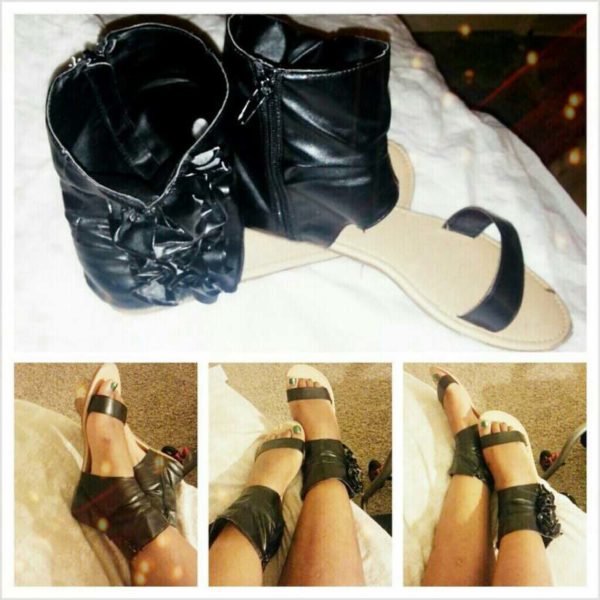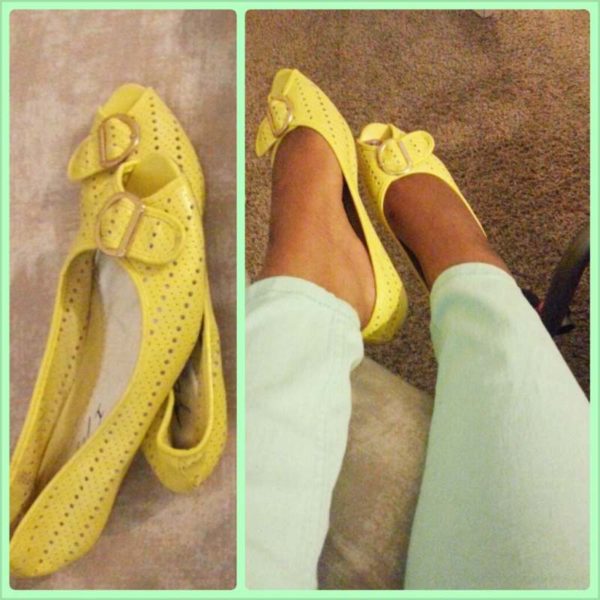 Celebrity Wardrobe I Would Raid
Omotola Jalade and Kim Kardashian.  Even though their clothes would not make me comfortable, I still like their sense of style. Also even though I know I cant wear her clothes, I love Kate Henshaw's style. Every time I see a picture of her, I can almost always see myself wearing whatever she's wearing in my size. I have also been stalking following her on Instagram for some days now, and I find myself saying, YES, YES, YES to everything she wears.
My Style Advice
For people with disability/wheelchair users, I shouldn't have to tell you that comfort is key. I've heard stories about wheelchair users who wear jeans all in the name of looking cute, only to have bad wound/sores in their bodies from the damage caused by the buttons on the jeans, or the inner seams of the jeans. Other people might not be able to fully grasp this, but when it comes to my style, I never compromise my skin, circulation, or comfort for looking good.
I was told after the car accident that there were outfits I'd never be able to wear again because of how they could be hurting me without my knowledge, and jeans were one of those outfits. Instead of staking your comfort to still wear what you are used to like denim jeans, try maternity jeans. They do not have buttons or thick inner seams because they are created for the comfort of pregnant women. Always look for what suits YOU, and not what is trending at the moment.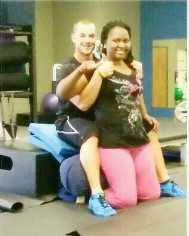 Finally
I would just like to say that getting to this stage I am with my style wasn't easy, especially after the car accident. I recently shared my story Here; when I couldn't move my arms, or dress up by myself. I praise God for gaining back my hand function and for the ability to get dressed by myself without help. I always loved looking my best whenever I go out, so I had to tell myself after the car accident that I won't let the wheelchair stop me from doing just that. All in all the one style philosophy I always try to remember is high end clothing does not equate style. Just because a brand name brings you a new item and everybody is buying it doesn't mean you have to too.
God has spared my life and with that my goal is to walk again, soon, so I have started a fund raising page and would appreciate any donations I can get to help me out with this. If you would like to make a donation please follow the link; Lizzy's Project Walk. Thank you and your prayers would be appreciated as well.
To find out more about Lizzy you can visit her lifestyle blog at lizzyoke.blogspot.com and her beauty blog at www.thediylady.com
____________________________________________________________________________
If you are interested in appearing on My Style, simply send two pictures of yourself or that of a friend depicting a typical day and night look with a short summary of your style to my email box: style(at)bellanaija(dot)com. When your entry is approved, you will be required to send in more pictures and personal commentaries on your style or that of your friend as the case may be!