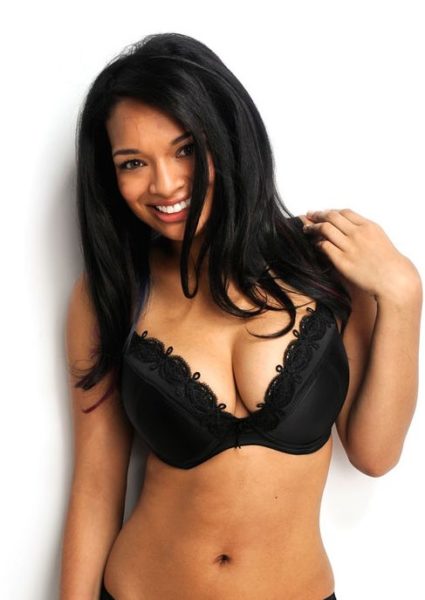 Someone has been hounding me to write this post for days now. Apparently he has been seeing a lot of women who should not even be allowed to utter the word 'bra' walking around Lagos. Unfortunately so have I.
When it comes to our undergarments, we tend to forget that whatever happens on the inside, reflects on the outside. Wearing a bad type of brassiere is one of them. Wearing the wrong type of braziers can affect our skin, posture and even our health.
Skin – When we buy bras that are either too big or too small, they can cause damage to our skin. Small bras would be so tight that repeated use would cause bruising an scarring on our backs and sides. For bras that are too big, because we want the band to be fitted, we might take drastic actions like sewing them too tight or using safety pins to hold them in place. These methods can prove hazardous to the skin.
Posture – When a part of  our body is uncomfortable, the rest feels the need to reciprocate for the discomfort. That is why when someone has a headache it could be due to lack of food or low water percentage in the body. When you feel discomfort in your back, the rest of your body would feel the need to make up for it. That is probably why you may see people who slouch while they move due to an over sized bra or remain upright because they cannot breathe due to an under sized bra.
Your health could also be at risk because if you do not stop wearing bras that bruise your skin, after a while you may develop a sore. This sore could open up and become infected.
Instead of going through this hassle, there are simple steps you can take to knowing what type of bra you should buy. Here is how to know your bra size and the qualities you should be looking for in a bra.
When shopping for bras, make sure you go to a reputable store or a fashion store that stocks in lingerie. When you get there, ask the shop attendant to help you with the following;
Use a measuring tape to determine the size of your chest. To do this wrap the tape around your chest, under your breast making sure the tape rests flatly on your chest and back; that will form the band width. eg; 33D; the '33' is the measurement of your chest. Add 2-3 inches to that number to get a perfect band width because bands usually come elasticized. Going for an exact number would make it a little too tight for you. If you end up with an odd number, move one number up to the even one, this is because bra sizes come in even numbers.
To determine your cup size, place the measuring tape across the fullest part of your breast i.e over the nipple, and measure from the top of your breast to the bottom. If you already have a well fitting bra that does not flatten your breast, you can wear this while measuring. Write the number down and find the difference between that and the band size number. The difference in inches is the cup. You can determine this as follows:
Difference:       <1                1                2″                   3″                 4″                     5″                           6″                      7″
Inches:               AA             A                 B                    C                  D                 DD or E             DDD or F      DDDD or G
Always look down after you have worn the bra to check for spillage. If there is, try another one with more coverage of over your breast.
Now that you have the essentials down, you need to know just what type of bras you should have. From sport bras, to strapless, there are a lot of types every woman should have in their wardrobes.
Strapless bra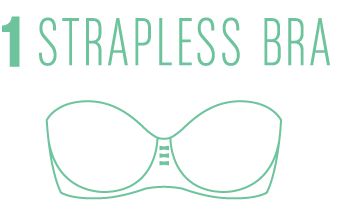 We all need a good strapless bra. This type of bra comes without straps which makes it possible to wear underclothes that do not have straps like a mono-strap or halter neck and boob tube gowns or tops. When selecting one, your attention should be on the band and cup because those are the two places that would give you maximum support without straps.
T-Shirt bra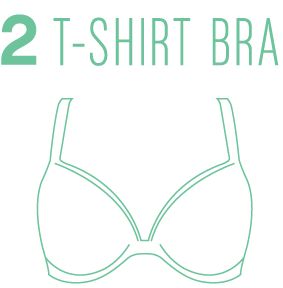 These bras are great for wearing under t-shirts; they give a seamless silhouette which hide any bulge or demarcation under your clothes.
Specialty bra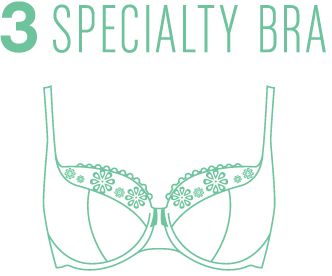 A specialty bra can accommodate any top or dress that has a plunging neckline. They are patterned to blend in with the dress, so as not to show while they are being worn.
Push-Up bra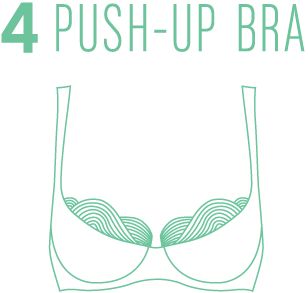 When you want to give yourself a boost, this is the way to go. The push-up bra gives extra support to the breasts making them seem perkier and fuller. However, be careful with them because they usually come tight and this could make you uncomfortable.
Minimizer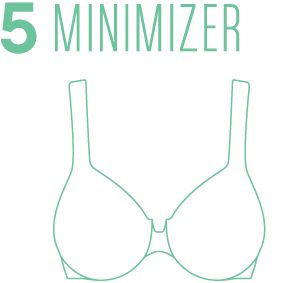 This bra is great for women with full/large breasts. It smooths the breast reducing any chance of spillage or bulge.
Sports bra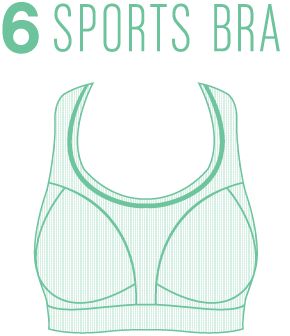 This is definitely one for the sport lovers. It is not enough to go jogging or exercising with any of the above. You need a good and solid sports bra to give your breasts the support needed during exercise. The breast is said to move 21cm while engaging in exercise and it moves vertically and horizontally. Purchase a good sports bra from a fitness centre which would serve you in both directions.
Bedroom bra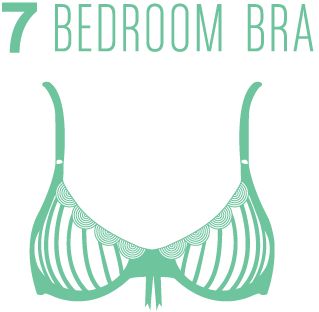 Y'all should know what this is. It's that special brazier for those special occasions in your bedroom. It is softer than others, mostly see through and easy to come off. You get my drift.
Sometimes, even though we have the perfect size of bra, it is possible for that bra not to be good for your breast. Below are the different types of breasts and bras that are better for them.
– Round & Full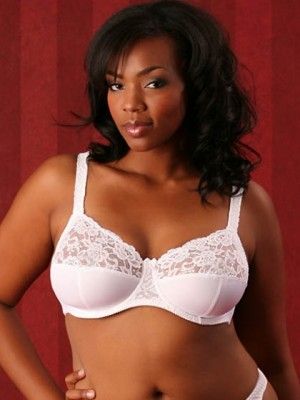 These are breasts that are big and full, sometimes spilling over to the side of your chest. For this bra it is better for you to buy a bra that covers the totality of your breast like a T- shirt bra that has a high cut. This way you give your breasts the perfect balance without having the four boob effect. Please remember that if your breasts are quite large, maybe in the DDD or DDDD area, please stay away from strapless bras. The weight of your breasts are probably too much that the bra would not give you enough support and would ruin your bra faster.
– Full at the bottom but slightly dropped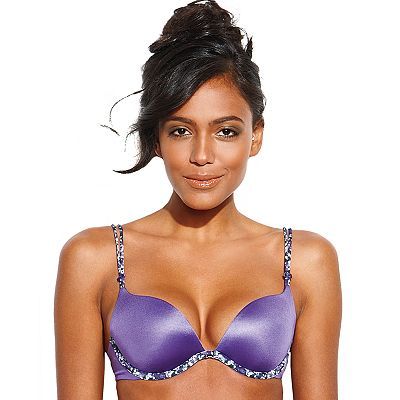 If your breasts are fuller at the bottom and your nipples are slightly facing the ground then you have pear shaped breasts. This type of breast needs to be given proper support so as to make up for the drop at the top of the breast. Try a padded t-shirt bra for a better lift.
– Perky and pointed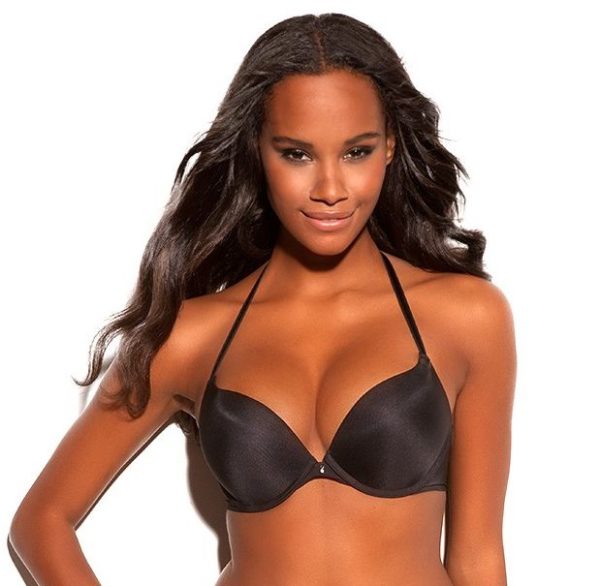 A lot of women believe that as long as their breast is perky, then they can wear just any type of bra. This is not true. Every type of breast needs support. Try a padded or push up bra for extra support so you never have to worry about sagging.
– Augmented breasts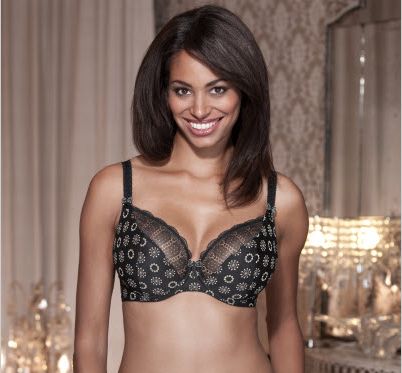 As much as we hate/love to admit it, more women are getting their breasts increased. Mostly because of the silicone injected in the breast, they have no problem with bra sizes. Advice? still use a good supportive bra like a Push up bra with the bra straps slightly loosened or a minimiser to give your breast a more natural look, if it doesn't already look natural.
– Athletic breasts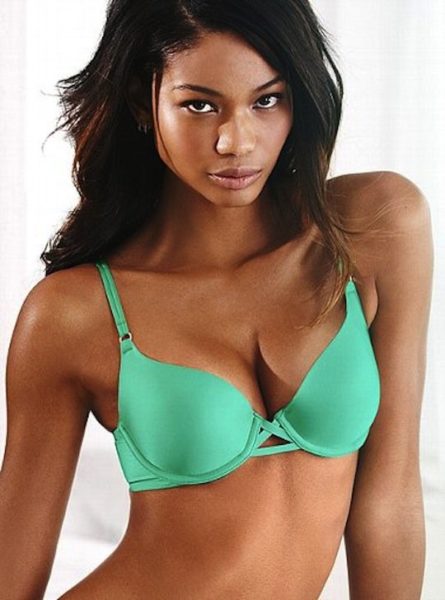 Athletic breasts sometimes prove a challenge to manipulate due to their size, however a good push-up bra can make your breasts look fuller and more feminine when worn.
– Wide set breasts
Wide set breasts are breasts that are placed more to the side. For this type of breast you want to use as much control as possible. Get a bra like a speciality bra that has a wide centre to make up for the space in-between the breasts and give you great control over your breasts. You can also use a push up bra with adjustable padding to push the breasts closer together.
– Narrow breasts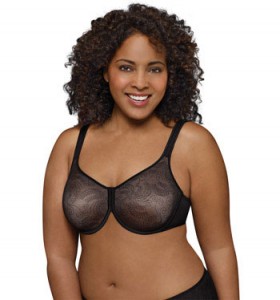 This is just the opposite of the wide set type of breast. Instead of going for a wide set middle, get a bra with little or no middle. This is best suited for this type of breast.
As much as we love to look great when we step outside, we should always remember that a good bra can make an outfit look and feel a whole lot better. If you have any undergarment advice that can help anyone, don't forget to share.
Photo Credit: Freshpair . Healthyblackwoman . Kohls.com . clutchmagonline . Bravissimo . ek-las-bz . globalgrind . Kootation