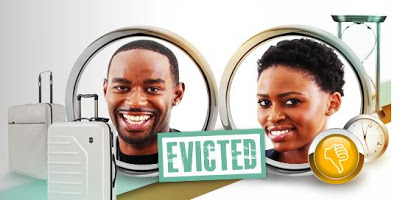 The indecisive couple, Uganda's easy-going LK4 and the South African beauty, Koketso both got evicted from the Big Brother Africa: The Chase house on Sunday night. This marked the end of the road for Uganda as both their housemates have left the competition.
After a lot of drama about who has feelings for who, a love triangle with Nigerian Housemate Beverly and the day-to-day craziness of the BBA experience, these two housemates are headed home.
Here is how Africa voted this week (9 June 2013) – We say goodbye to LK4 (Uganda) and Koketso (South Africa).
Here's who which country voted for:
Angola: Koketso
Botswana: Hakeem
Ghana: Feza
Kenya: Hakeem
Ethiopia: Dillish
Malawi: Hakeem
Namibia: Dillish
Nigeria: Dillish
South Africa: Koketso
Sierra Leone: Feza
Tanzania: Feza
Uganda: LK4
Zambia: Hakeem
Zimbabwe: Hakeem
Rest of Africa: Hakeem
Total: Hakeem = 6; Feza = 3; Dillish =3, Koketso = 2, LK4 = 1. (Total: 15 Votes)
From the votes, it's safe to say that Africa loves the Zimbabwean housemate, Hakeem. But now, after the elimination, it's time for nominations and the housemates are yet to make their picks.
Photo Credit: BigBrotherAfrica.dstv.com