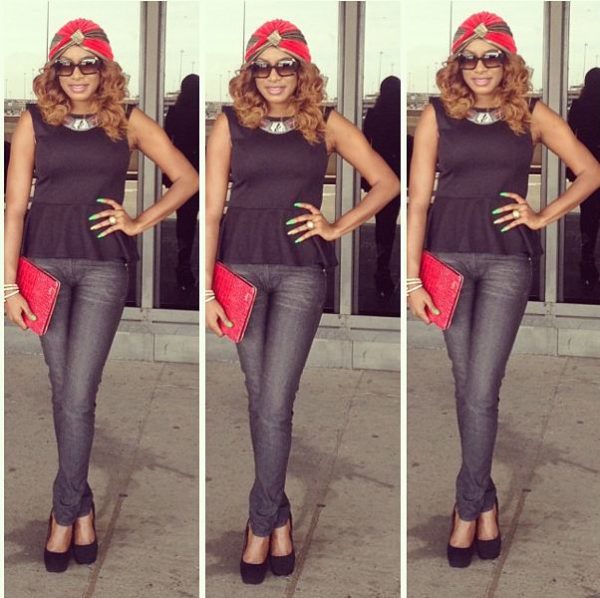 That's a lot of shoes Chika.
Yesterday Sunday 25th August 2013, Nollywood star Chika Ike shared photos of her walk in closet.
In the all white and ivory shelves are lots of pumps in almost all rainbow colours, a few hats, funky bracelets, statement neck pieces, rings and earrings, as well as print blouses and dresses and designer handbags (can you spot the Gucci)
The movie star captioned the images on Instagram as a "Kimora Lee Simmons" inspired closet.
Kimora Lee Simmons is an American fashion designer and reality TV star.
Chika's Closet