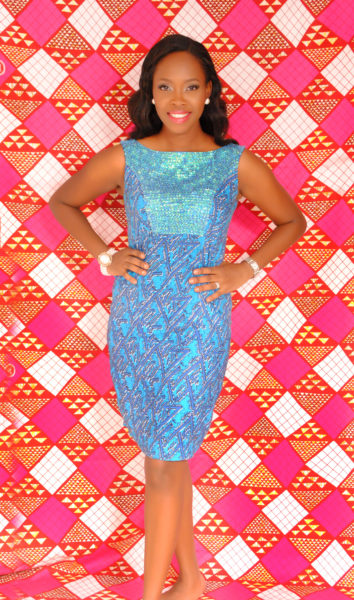 This happened in Dismayland to a woman called Mrs. Anonymous a.k.a the Great Anonymous Princess a.k.a Shopaholic a.k.a Iyawo Olowo a.k.a Create your own nickname for her…Please read:
*Mature Content – Reader Discretion Advised*
I've been married to my husband for 10 years and I must say it's been a very bumpy ride. However, I compensate myself and our four beautiful children by spending my husband's money on all the luxury goods we can lay our hands on. We travel out of the country even when the children are on mid-term break because my husband is very rich and he likes it when we spend his money. My friends always hail me every time they see me because they know I'll be carrying the latest designer handbags. I'm one of those women that doesn't shop because she loves to shop, I shop because I have to shop. The money is just too much. My husband never tells me I look good but he loves it when people say I look well taken care of. It makes him feel like the man.
People that don't know me very well think I'm a housewife by choice. If only they knew that I would die to have a 9-5, I miss dressing up to go to work. The only work experience I ever had was when I did my internship at Mobil. I studied Electrical Engineering in school and I dreamt of building a career in engineering but all this changed after I married my husband because he says a woman's position is in the kitchen/home so he prefers me to stay at home to take care of the home and our kids.
My husband is a society man, he's someone a lot of you know. He's well respected because he has acquired so much at a very young age. He's friends with the movers and shakers of Africa. They all respect him a lot because he's one that when you meet him, you'll call him a perfect gentleman. He's a very handsome man, very polite, intelligent and well read. He attended the best schools and he's one very brilliant man. When my husband steps into a room, heads would roll because he's a power dresser and he's very neat.
When we got married 10 years ago, we had a destination wedding and all the creme-de-la-cremes were in attendance. I only enjoyed my first year of marriage where my husband took me to every event he was invited to. Sometimes, he would even fight with his friends whenever they sent invitation cards to us and they addressed the invite as "Mr. X", he would always call them in my presence and tell them never to leave out his Mrs on any invitation card and I thought that was so thoughtful because not all men think like that. As soon as I started having kids, my husband stopped taking me out.
Moving on, during our sexcapades, even before we got married, my husband would always want me to go down on him but he wasn't willing to return the "favour". He said a woman's vagina smelt of rotten fish and he wasn't ready to go down that route. One particular night, after watching an episode of Scandal where Olivia Pope and President Fitzgerald Grant had just finished one of their rendezvous sessions, I had a shower and washed up my "under" with a feminine intimate cleansing wash and I begged him to please go down on me but he refused. I can never forget his words "Leave me alone, get lost, how many times do I have to tell you that I don't give head." For those of you that are learners, going down on someone is the same as giving head, head means oral sex, if you still don't get it, please get in touch with Mr. Google, he's a friend to everyone.
It was at this point that I finally gave up on him when it came to oral sex. After all, it was something he never liked even while we were dating and I still decided to marry him so I made up my mind that I would never disturb him again, I even apologised to him the next day because I felt as if I was being too hard on him, little did I know that I was making excuses for a lying husband.
A week after our "no oral sex" fight. I had just returned home from school runs in the morning when I received a phone call from my daughter's school that her lunch box wasn't in her bag, I had to rush back to the school with the lunch box. I told my hubby who was tired and still in bed (as he had just come back from Abuja the night before) that I would stop over at my sister's house before coming back home. When I got to my sister's house, she was getting ready to go jogging on the Ikoyi-Lekki bridge. I wasn't interested in working out so I decided to go back home. What I saw was something I pray none of you would ever witness.
My jaw dropped when I saw Femi licking her as like Blue Bunny ice-cream. In case you still don't get it, He was giving my housegirl head. Jane had only just started working with us three weeks ago. She hadn't even spent a month in our house and Femi could stoop so low to do this. The oral sex he hated so much was something he found so easy to do with a complete stranger. Femi had dated me for 4 years and we had been married for 10 years, all in all, Femi had been in my life for 14 years, he never even kissed my "choo choo" yet he decided to give our house help of 3 weeks head…..TO BE CONTINUED!
After reading this, some of you would say "yuck", others would laugh, some would say "God forbid" but the truth is that these things are happening. This story made me remember the popular saying "If it smells like a fish, she's a dish, if it smells like cologne, leave it alone. Men, Is this even true?
My fellow BellaNaijarians, I have 5 questions for you.
1. What would you do if you were the woman in question?
2. What exactly should a woman's "choo choo" smell of and how does your smell?
3. Do you enjoy giving or receiving head or both?
4. Have you ever been in a position where you found yourself giving a total stranger "head"?
5. Has your partner ever told you he/she doesn't like to give head?
Let's share our stories and thoughts. Please tell us if you're male or female as you share your stories.
_____________________________________________________________________________________________
Ariyike Akinbobola is a lawyer turned TV presenter/producer at Spice TV, a fashion and lifestyle channel. She studied Law at the University of Lagos and was called to the Nigerian bar in 2006. With a diploma in T.V presenting from the London Academy of Media, film and T.V. She also organises a monthly event every first Wednesday of the month called "Best of Both Worlds" networking cocktail party. She's married and blessed with children. Follow her on [email protected] to find out more.